Stardew Valley is an absolute joy to play; you progress bit by bit as a villager, and see your game develop according to your actions. However, it's all for naught if you can't even save the progress before calling it a day.
Picture this: You've had an epiphany – working on it, you've managed to progress through multiple levels in a single day.
Now, it's time for a save, but how do you do that? Surely, you don't want your hard work to be lost, right?
In this article, we're going to show you everything there is to know regarding the saving mechanic in Stardew Valley to ensure you can have a good night's sleep knowing your farm is properly saved.
Saving in Stardew Valley: The Traditional Way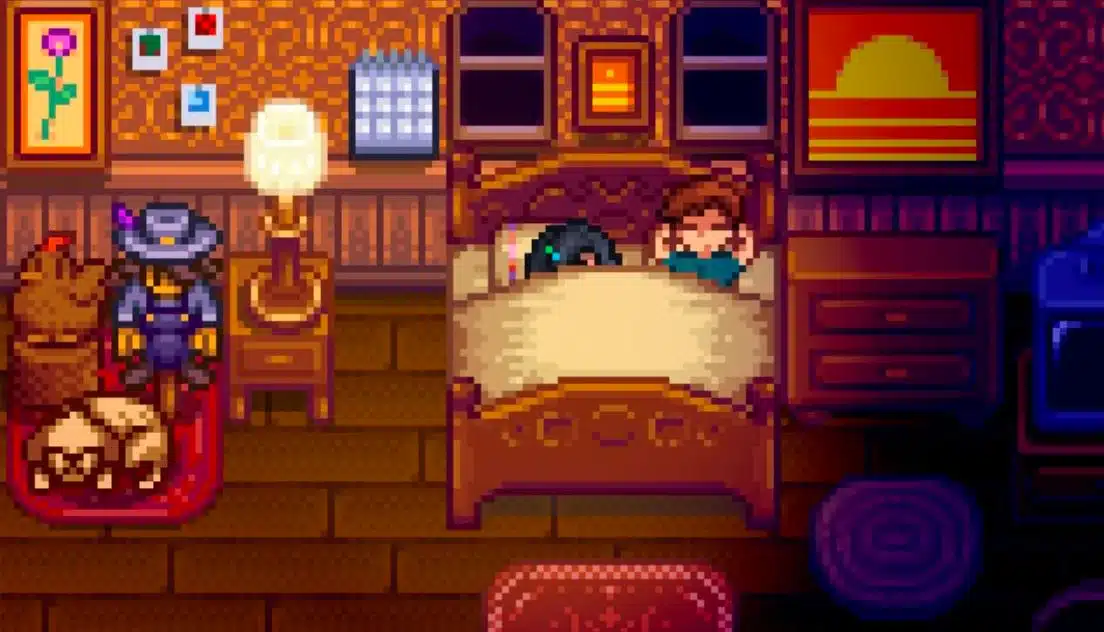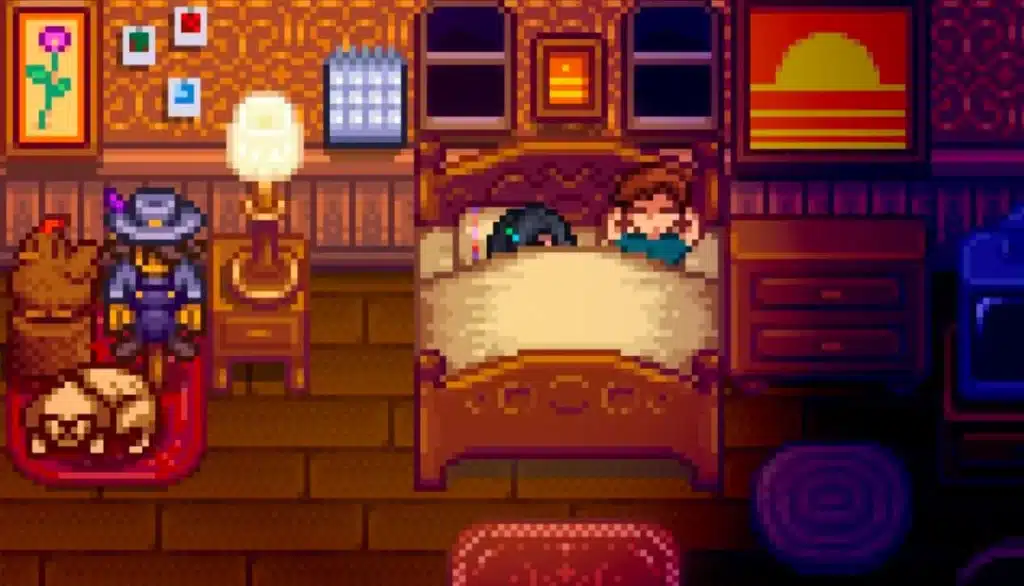 Unlike most progression-based games, Stardew Valley features an autonomous flag-based saving scheme that does the job for you without you having to do anything.
However, knowing when the game saves itself is essential.
This is mainly because the time between the first save and second one is roughly around a day.
With that said, you can follow the steps below in order to save:
Wait for the night to arrive: This is essential since your character won't sleep otherwise.

Head back to your home: Simply pathfind your way back to your good ol' house, and locate your bed.

Lay in your bed and sleep: The sleeping mechanic triggers the flag – telling the game that the day is over, and it should save now.

Wait for the green text to appear: As soon as the black screen depicting sleep fades out, you'll be able to see a green text on the bottom of your screen notifying you that the game is saved.
After this, you can either choose to call it a day, or play another round. Rest assured, your progress is saved, and it'll stay that way even if you log out of your game.
How Often Should You Save Your Game?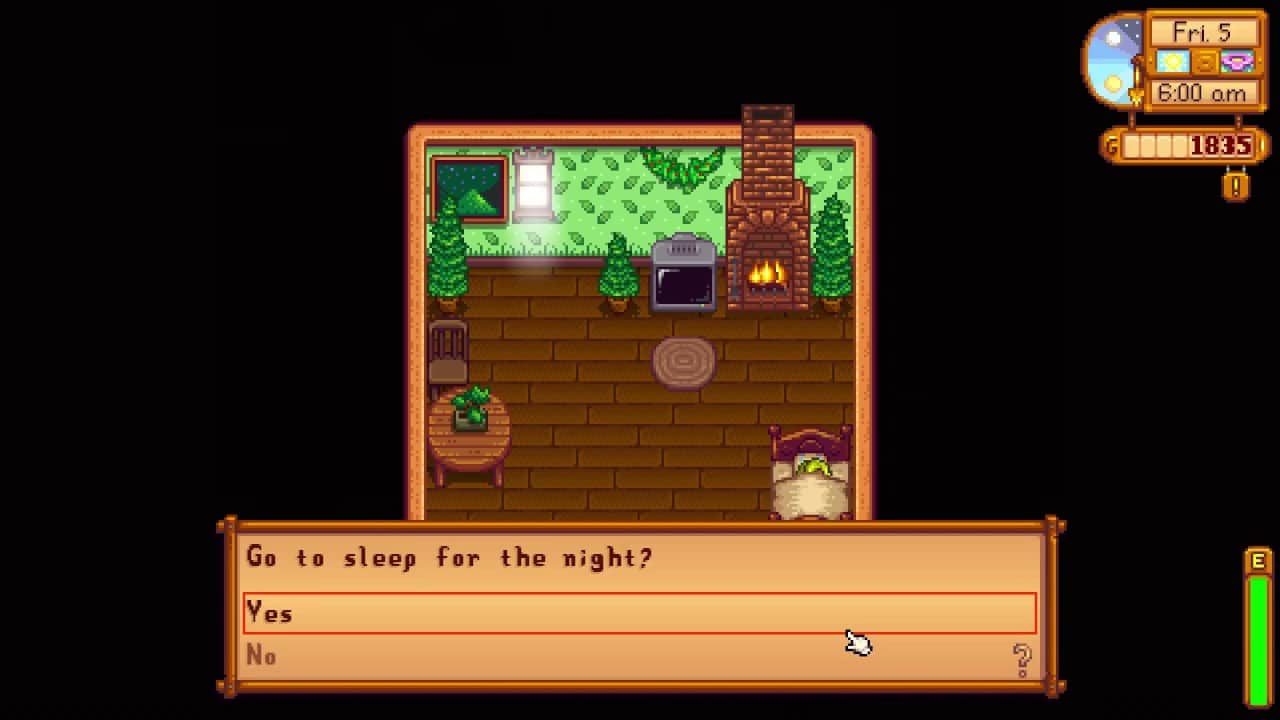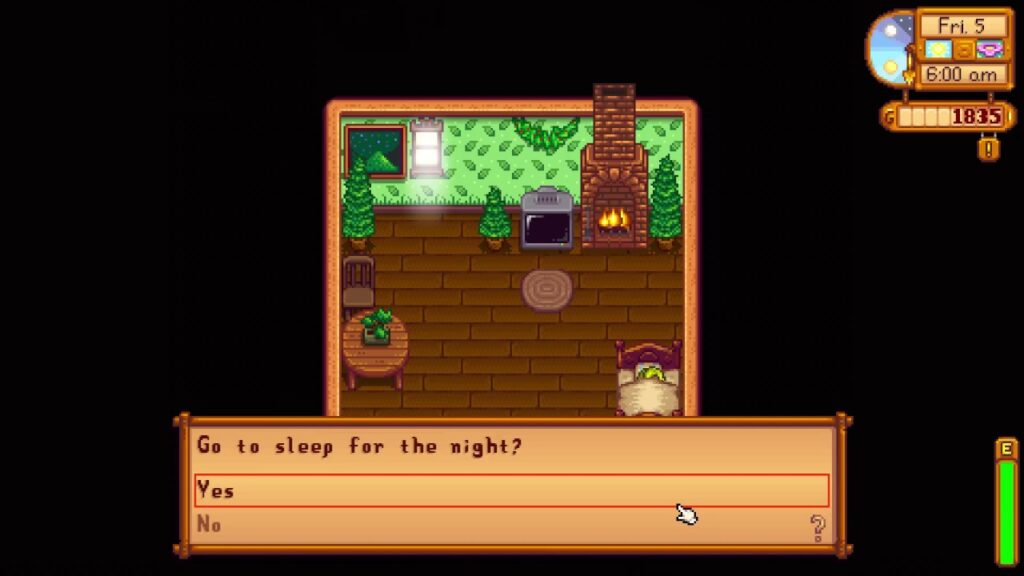 Truth to be told, you don't really need to keep track of your saving schedule unless you've done significant progress in one go.
Besides, the saving process is significantly simple, but do remember that saving will indicate the end of the day, meaning your game time will progress much quicker.
So, let's say you have a farm you're growing; the crops will ripen that much faster.
It'll become quite easy for you to lose your track of time in the game.
Therefore, it's best if you don't actively seek to save your game.
However, in order to ensure you're not losing progress, change your log off schedule to the beginning of a new day.
That way, you'll be hitting two birds with one stone.
What Happens if You Don't Sleep at Night?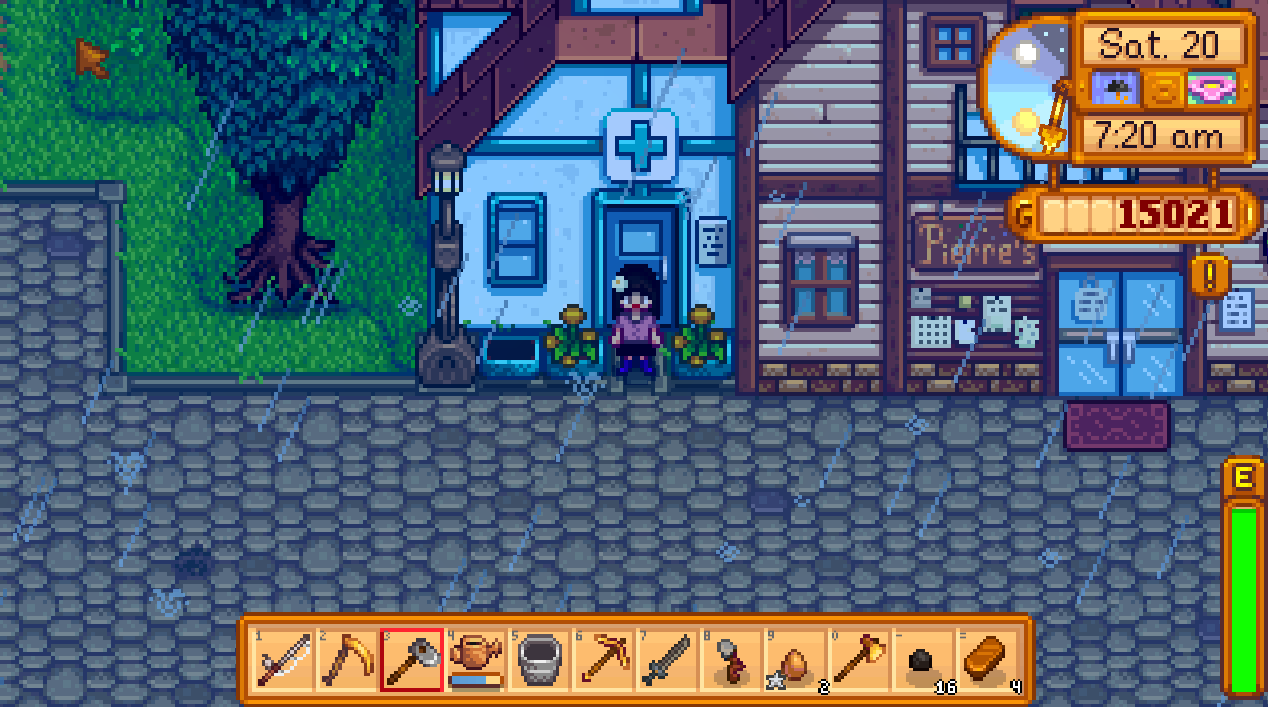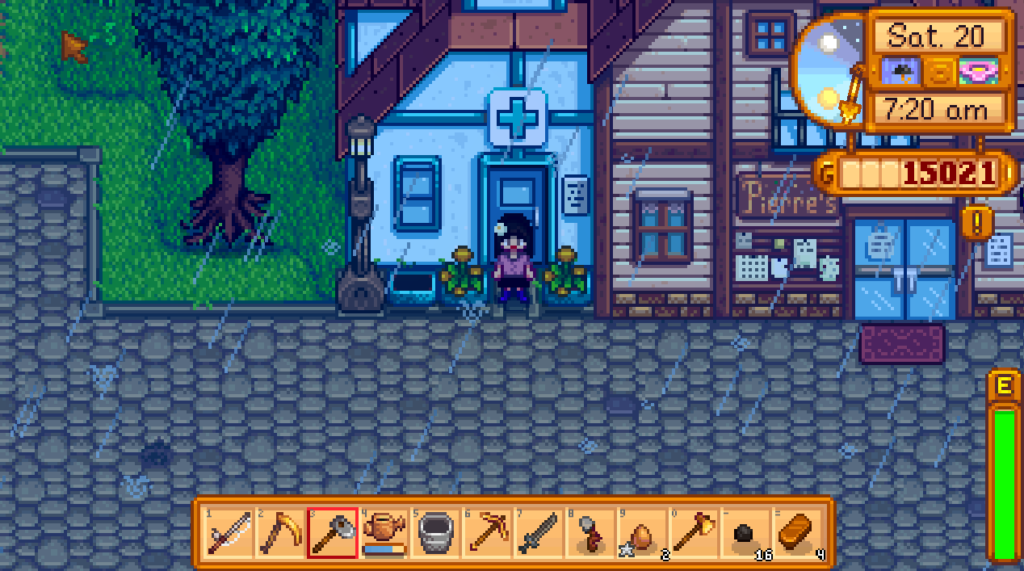 Your character will simply collapse out of exhaustion.
There's no pretty way to put it. If you don't sleep before the 2:00 mark, the game will force you to collapse, and will save itself with the dawn of a new day.
This is not recommended, as after you've collapsed, your body will be taken to the hospital, which will charge a pretty penny to ensure you're at the top of your game once you wake up.
If you're already filthy rich, and are trying to make the most out of your game, collapsing might not be that big of a deal. However, if you're just starting out, that little bit can sting a lot.
Besides, just like you, your character also needs to get a well-deserved rest after a long day of hard work!
It's also worth remembering that the characters in Stardew Valley have an energy bar that starts depleting during work.
You will also collapse into a new day if the bar goes to zero, even if there's no nighttime.
One great way to avoid this is by consuming fish and vegetables on a regular basis.
There is no limit to how much you can eat, and depending on the quality, these items help you recover your lost energy!
Loading Your Saved Game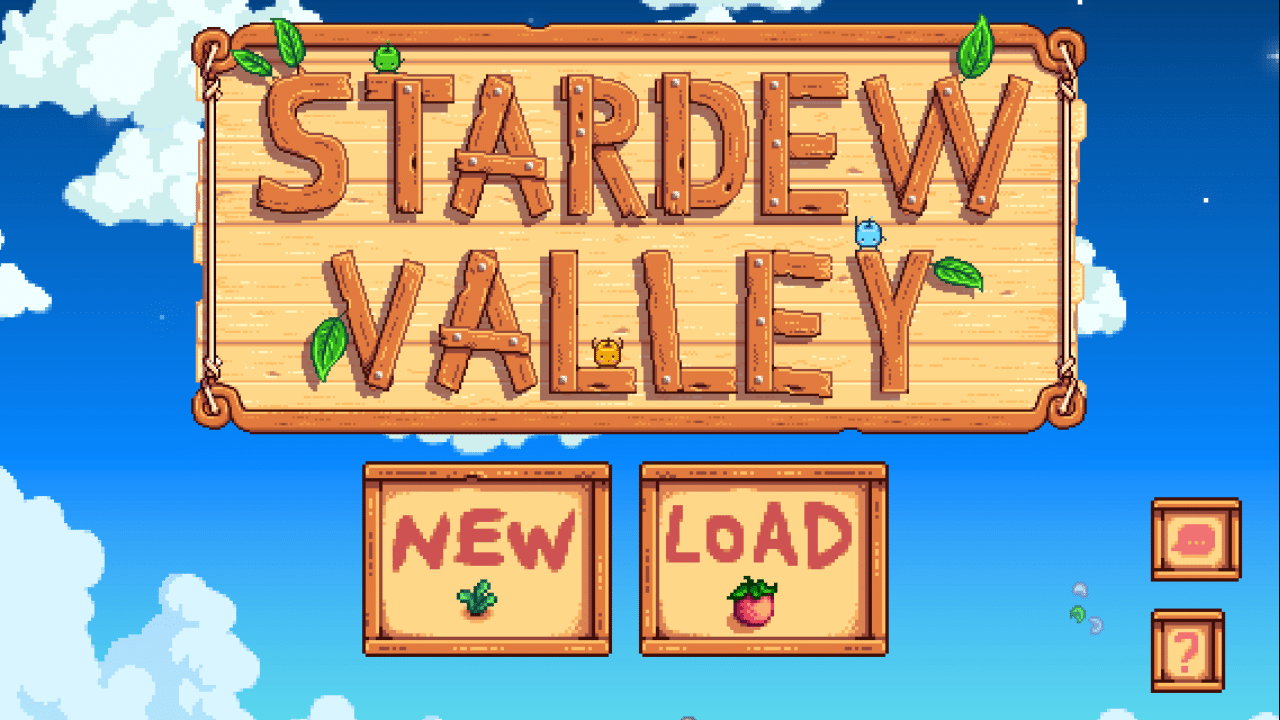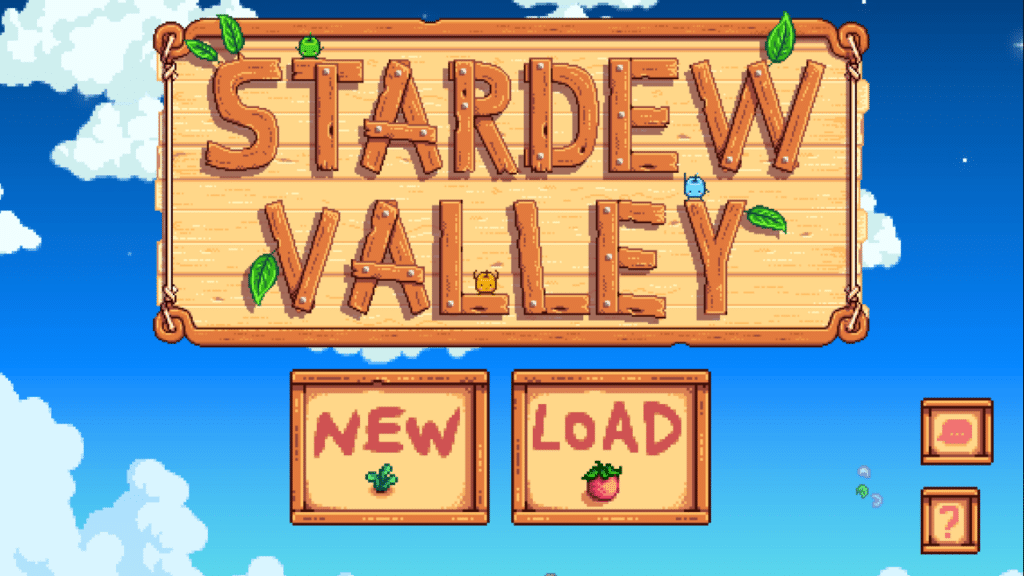 If you've ever played Terraria, you'd come to know that the system in Stardew Valley is nearly identical.
You log in, select one of your saves, choose your character, and jump right into the fun!
You have the freedom to choose how you save and where you save.
Therefore, when starting your game, simply choose the Load button, and select your save to continue your journey!
The game will always spawn you on the 6:00 am of a new day since that's the usual saving time as well.
So, even if you save and quite half-way of a day, you'd still log back in to welcome a new day!
Tips and Tricks for Saving in Stardew Valley
Now that you know how to save and load your progress, here are a few more tips and tricks to make the most of the game's saving system:
Tip 1: Utilize Multiple Save Slots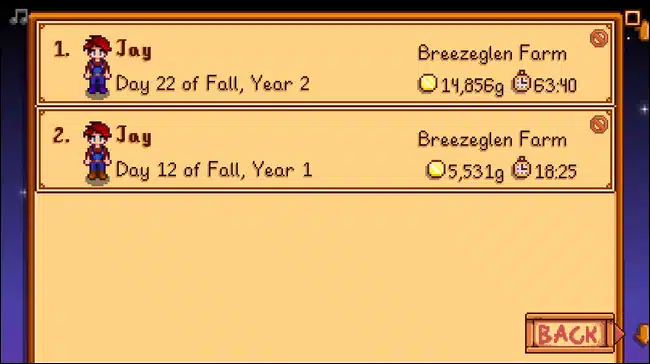 Stardew Valley allows you to have multiple save files, providing you with the opportunity to experiment with various farm layouts, strategies, or even to have separate games for playing solo or with friends in multiplayer mode.
By having multiple save slots, you can try out different ideas without impacting your primary save file.
This way, you can learn from your mistakes and apply the best strategies to your main game.
Tip 2: Back Up Your Save Files Regularly

To ensure your progress is safe and sound, it's a good idea to back up your save files periodically.
Save files can be found in the following location:
Windows: %APPDATA%\StardewValley\Saves\
macOS: ~/.config/StardewValley/Saves/
Linux: ~/.local/share/StardewValley/Saves/
Backing up your save files can protect your progress in case of game crashes, hardware issues, or accidental deletion of files.
It's also a great way to share your game with friends or transfer your save files to another device.
Make sure to save your backups in a safe and easily accessible location, such as an external hard drive or cloud storage service.
Tip 3: Be Mindful of the Autosave Feature in Multiplayer Mode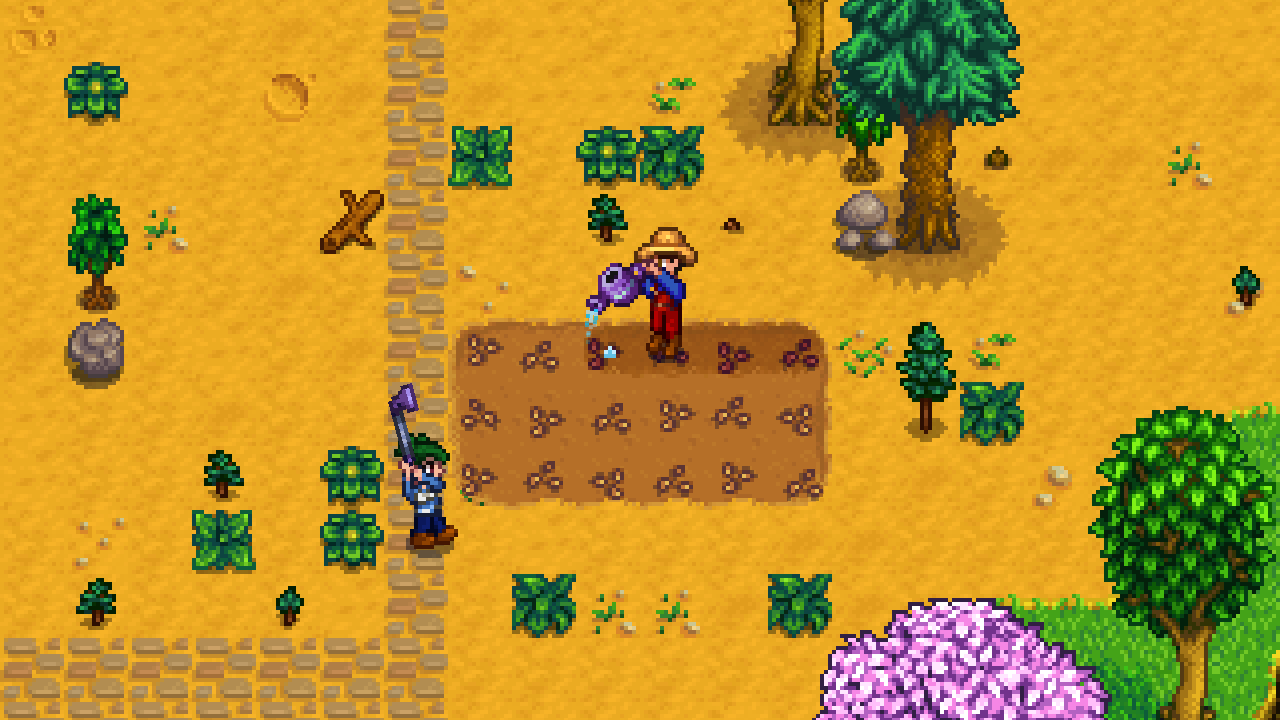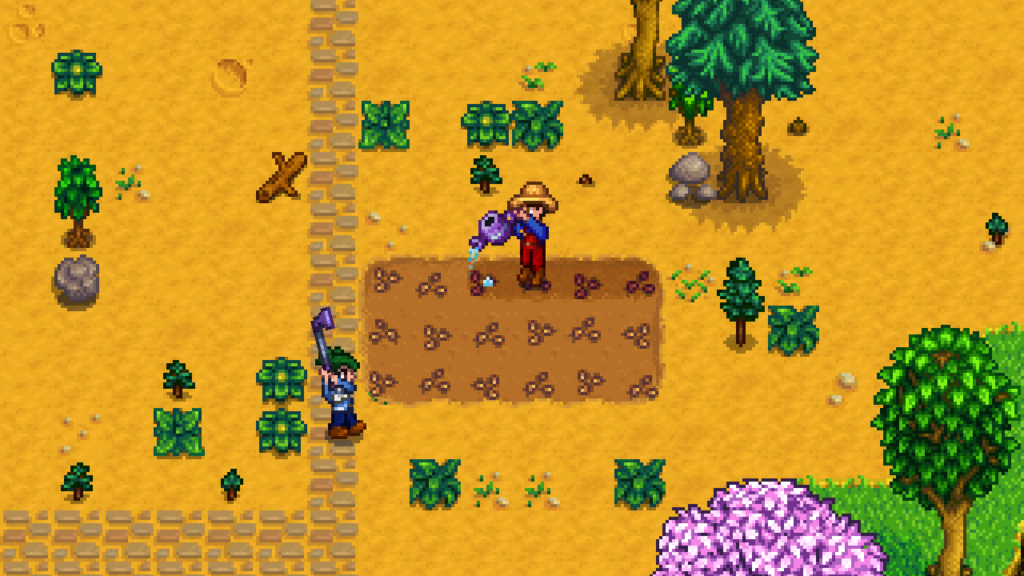 In multiplayer mode, the game autosaves after every in-game day.
While this can be helpful, be cautious when playing with others, as it may be harder to undo mistakes or revert to a previous save point.
If you're playing in a group, make sure to communicate your plans and actions with your fellow players to avoid any missteps that could negatively impact your progress.
Additionally, it's a good idea to back up your save files more frequently when playing in multiplayer mode to avoid losing any hard-earned progress.
Tip 4: Using Mods to Enhance Your Saving Experience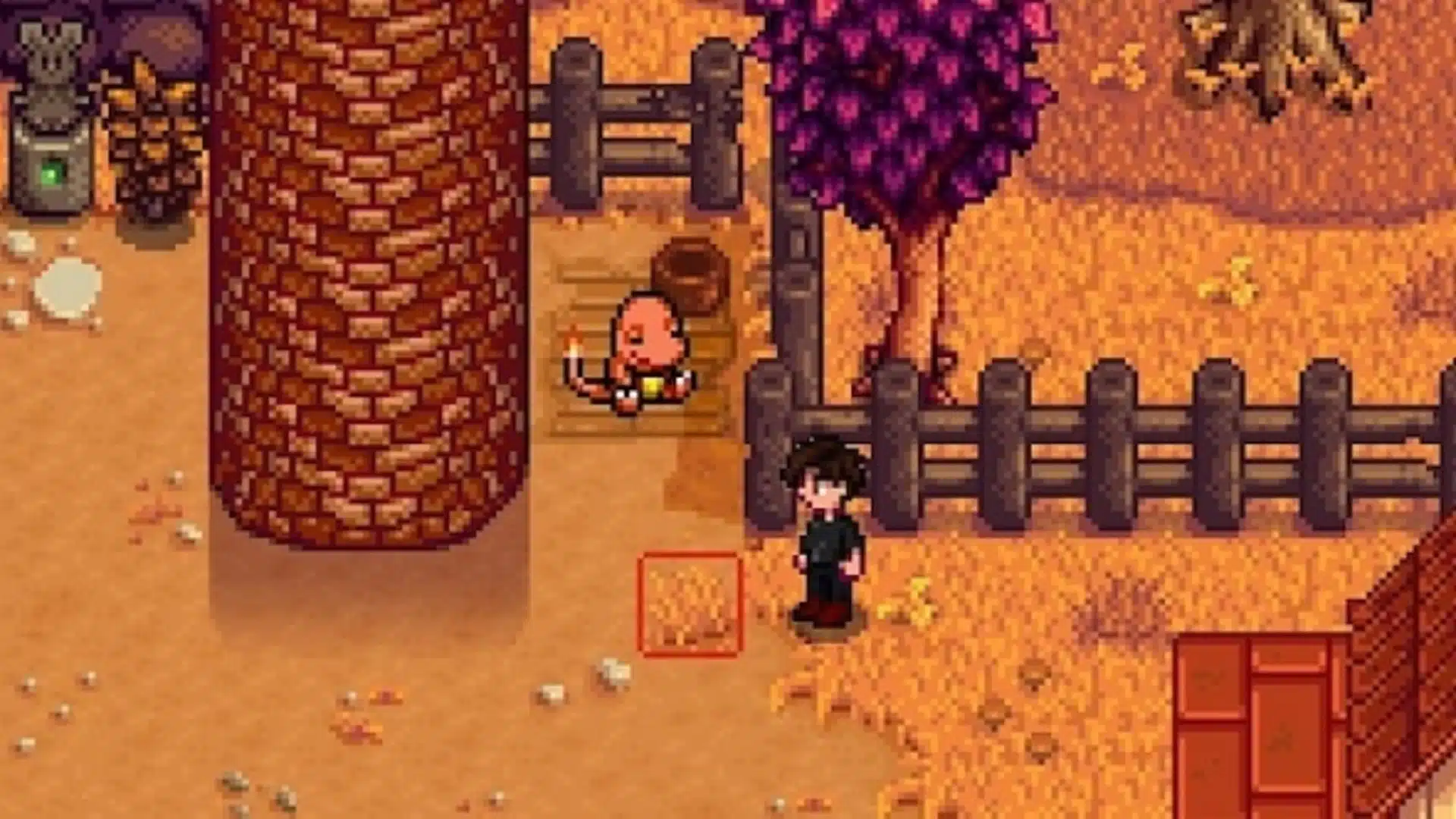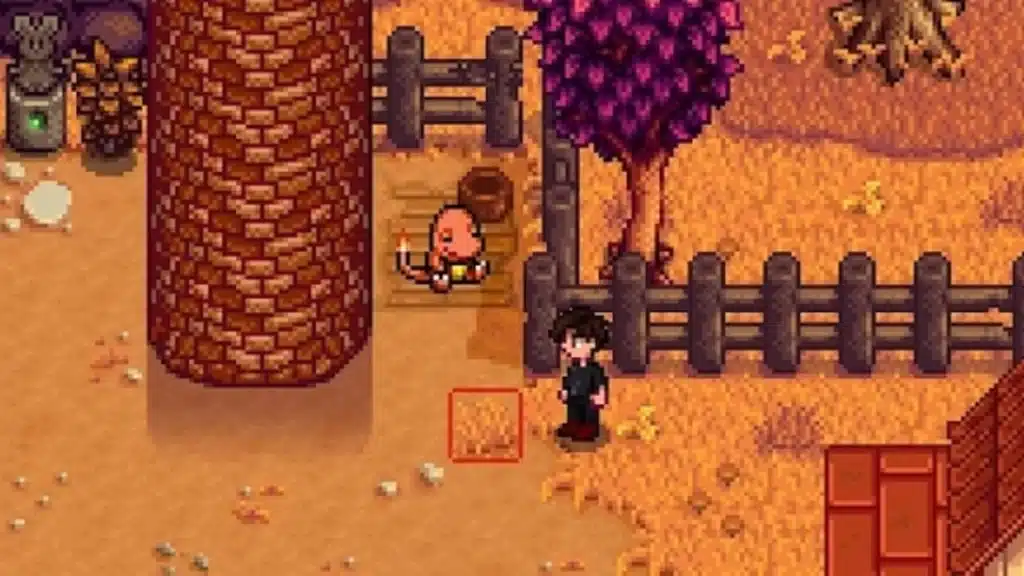 There are several mods available that can enhance your saving experience in Stardew Valley.
For example, some mods allow you to save your game at any time or enable a quick save feature.
These mods can be especially helpful for players who want more control over their game saves.
Always make sure to backup your save files before installing mods, as they can sometimes cause issues with your game.
Be sure to download mods from reputable sources and read user reviews to ensure compatibility and safety.
Tip 5: Plan Your Activities Wisely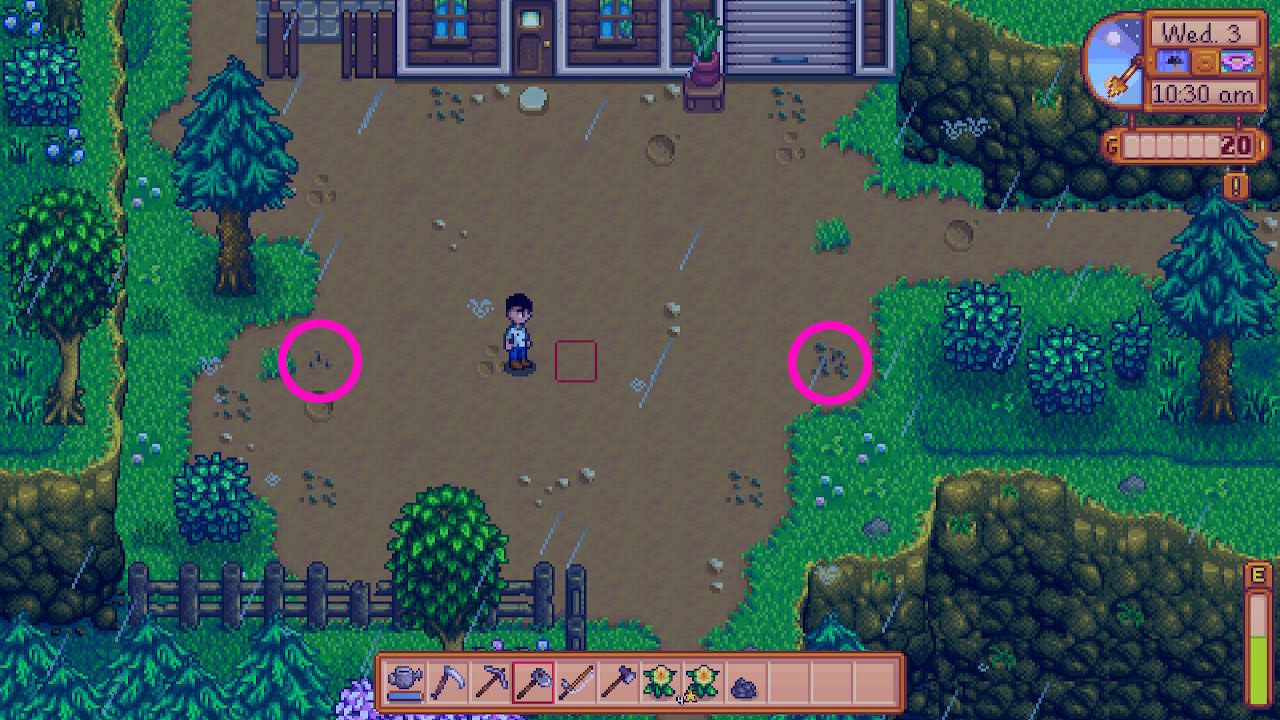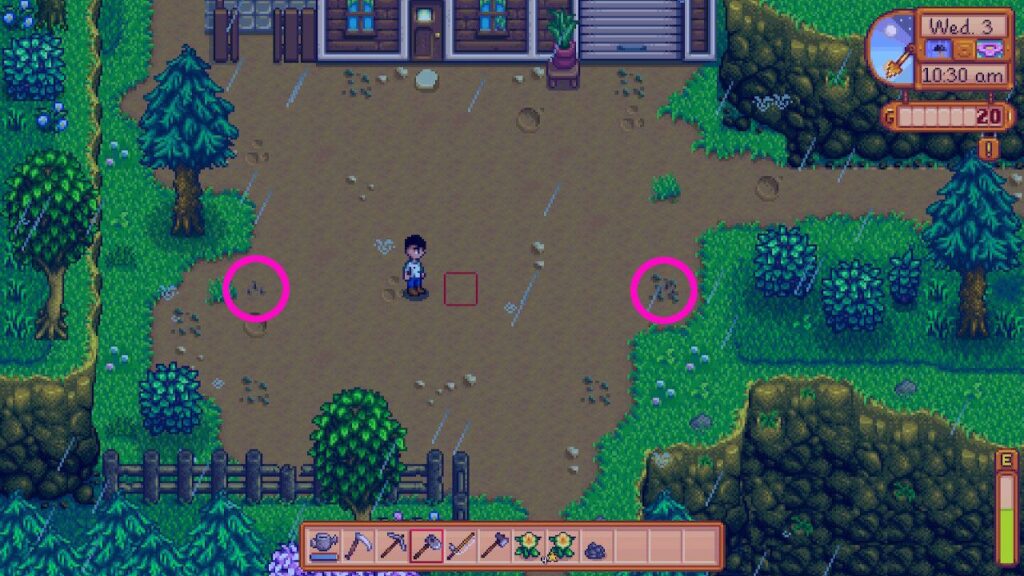 Since the game only saves at the end of each day, it's essential to plan your activities to make the most of your time.
Keep an eye on your energy bar, and make sure you allocate enough time to return home and sleep before the 2:00 am deadline.
This may involve prioritizing certain tasks over others and finding the most efficient routes for completing your daily chores.
Planning your activities can help you avoid wasted time and ensure you make steady progress in your game.
Tip 6: Manage Your Time Effectively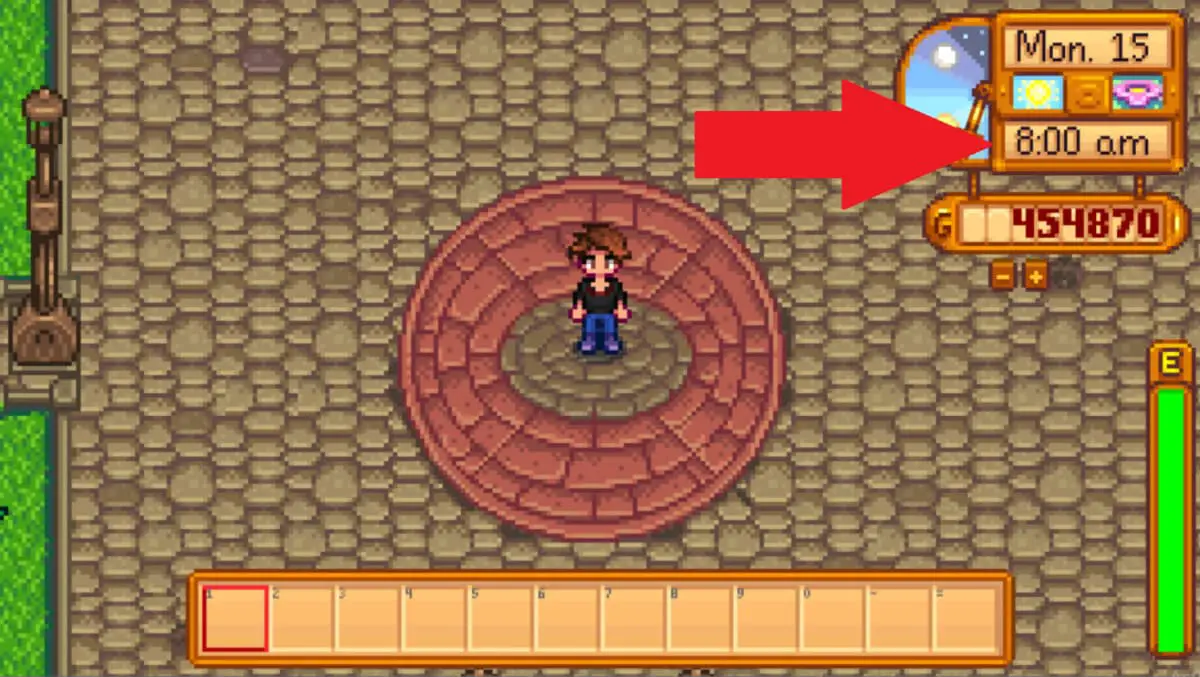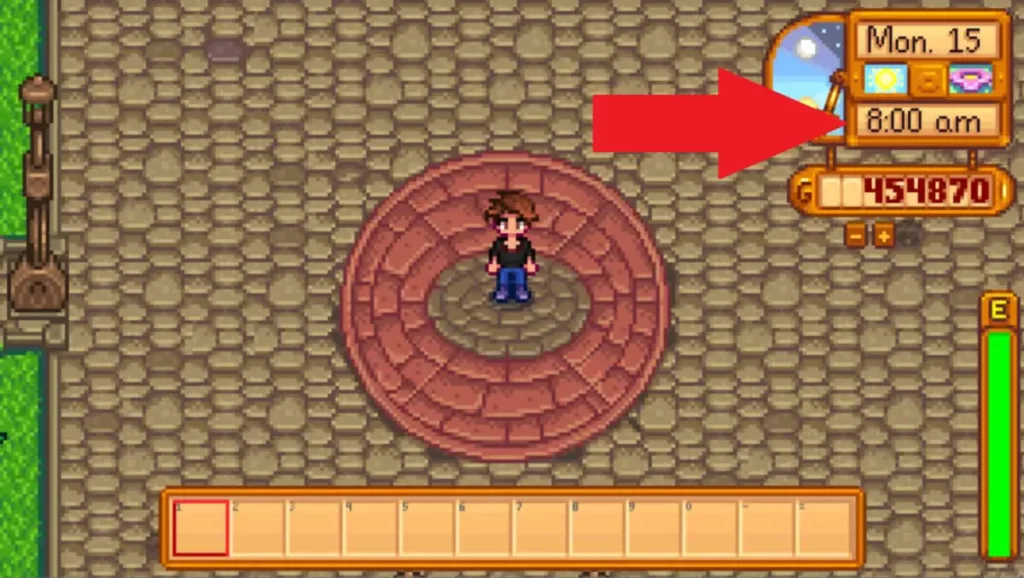 Time management is crucial in Stardew Valley, as each in-game day is only 14 minutes in real-time.
Try to avoid activities that consume too much time without yielding substantial rewards.
Focus on tasks that help you progress faster, such as planting crops, fishing, or mining.
By managing your time effectively, you can maximize your productivity and make the most of each day.
Tip 7: Watch for In-Game Events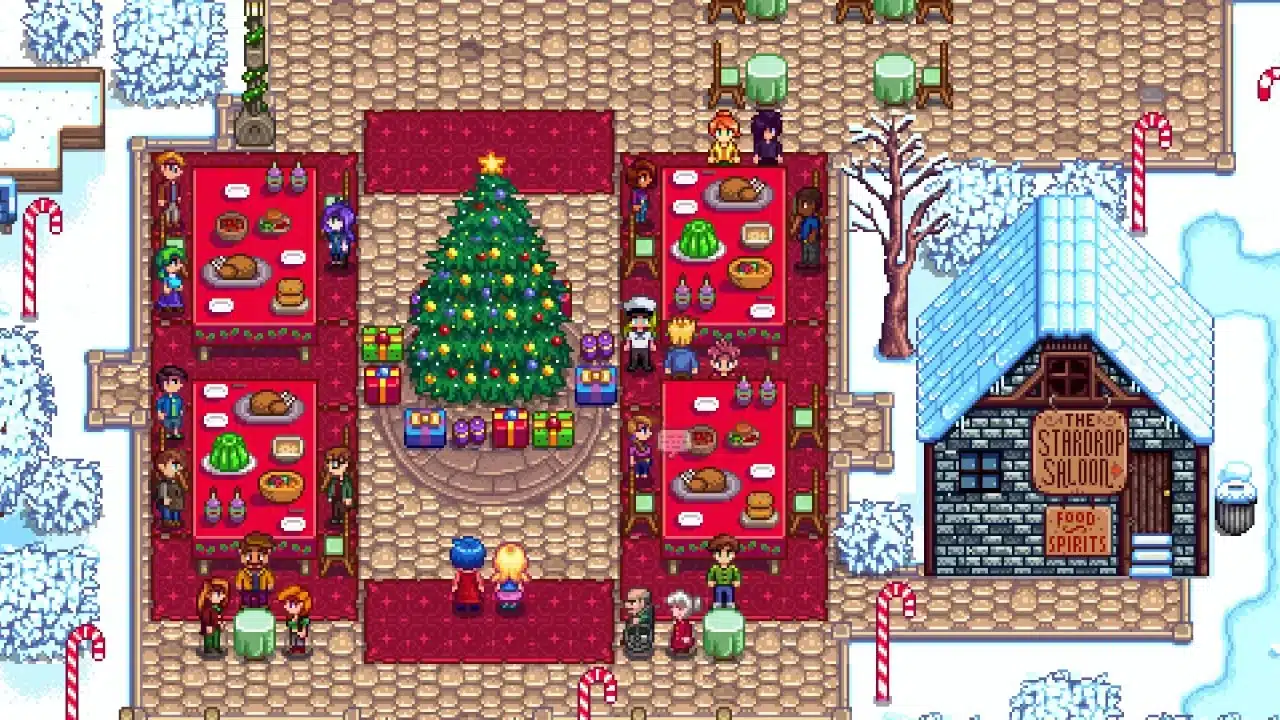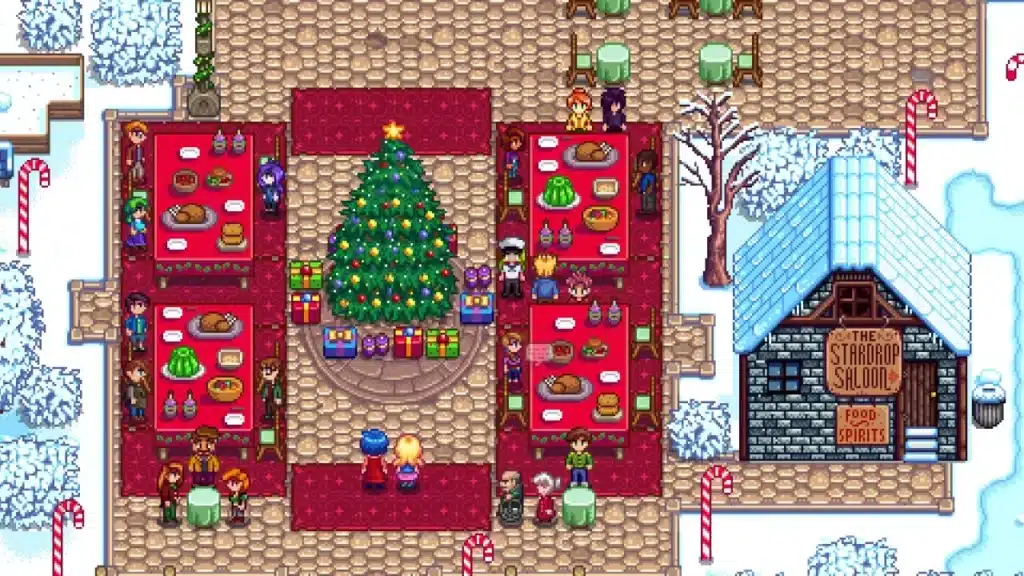 Certain in-game events like festivals or villager birthdays only happen on specific days.
Make sure you're aware of these events, so you don't miss out on valuable opportunities to gain friendship points or unique items.
Checking the calendar in the town square or your farmhouse regularly can help you stay informed about upcoming events.
By participating in these events, you can strengthen your relationships with the villagers and unlock new features and items that can enhance your overall gameplay experience.
Tip 8: Balance Farming, Mining, and Social Activities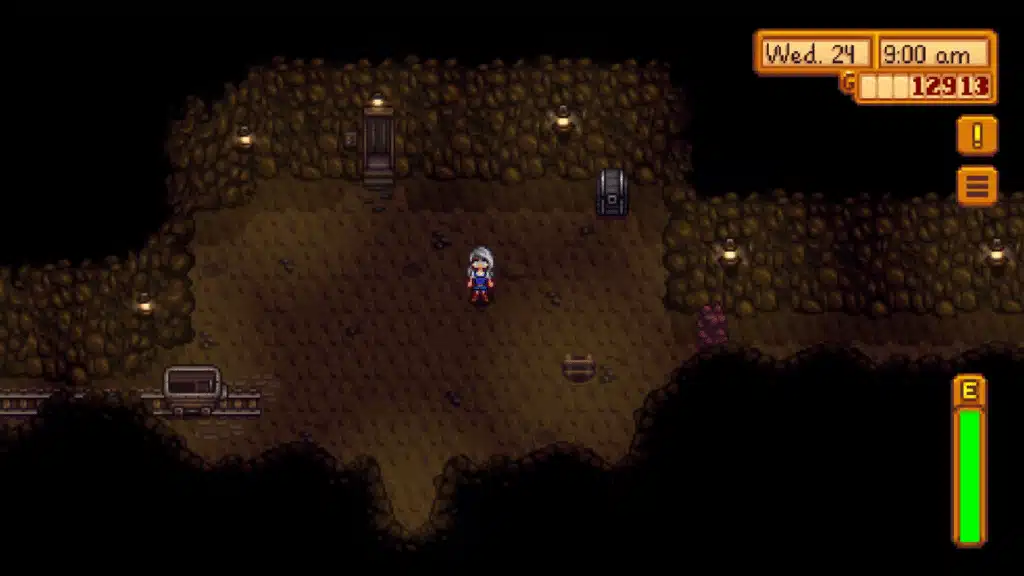 To make the most of your time in Stardew Valley, it's important to find a balance between farming, mining, and social activities.
Focusing too much on one aspect of the game may hinder your progress in other areas.
For example, if you spend all your time farming, you might miss out on valuable resources and upgrades from mining or neglect building relationships with the villagers.
By balancing your daily activities, you can ensure steady progress in all aspects of the game, leading to a more enjoyable and fulfilling experience.
Tip 9: Utilize In-Game Tools and Features for Better Time Management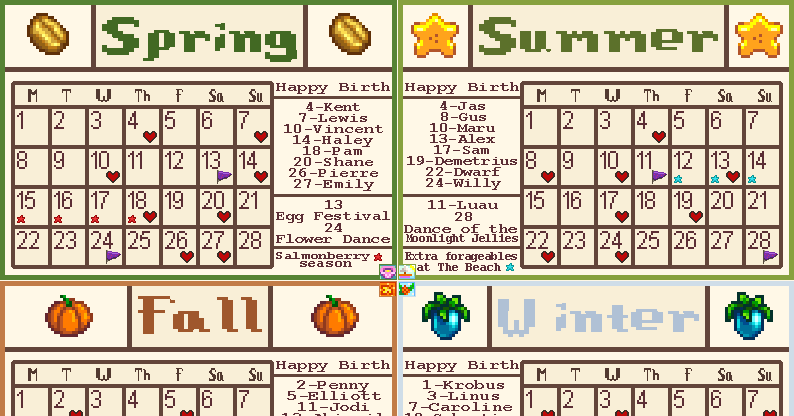 Stardew Valley offers various in-game tools and features that can help you manage your time more efficiently.
The game's built-in calendar, located in your farmhouse or the town square, provides information on upcoming events, villager birthdays, and seasonal activities.
Additionally, the game's map can help you plan your daily routes and activities more effectively.
Lastly, certain tools and upgrades, such as sprinklers for watering crops or minecarts for faster travel, can save you precious time and energy.
By utilizing these tools and features, you can optimize your daily routines and make the most of each in-game day.
Tip 10: Take Advantage of Rainy Days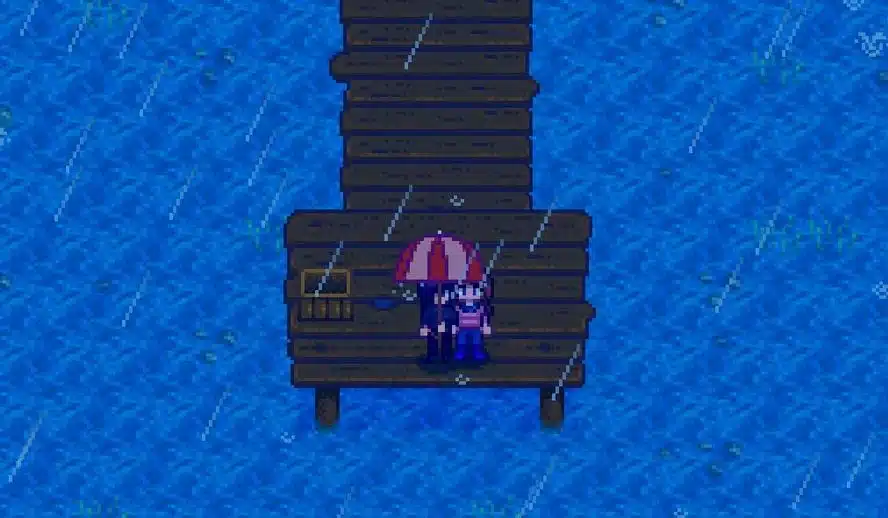 Rainy days provide a unique opportunity to save time and energy.
Since you don't need to water your crops on rainy days, you can allocate your time and energy to other activities, such as mining, fishing, or socializing with villagers.
Use these days to focus on tasks that may be more difficult or time-consuming on sunny days.
By making the most of rainy days, you can further optimize your time management and progress more efficiently through the game.
Conclusion
In conclusion, mastering the saving system in Stardew Valley is essential for preserving your progress and ensuring a seamless gaming experience.
By understanding when and how the game saves, utilizing multiple save slots, and being mindful of the autosave feature in multiplayer mode, you can effectively safeguard your hard-earned progress.
Additionally, it's important to regularly back up your save files and consider using mods to enhance your saving experience.
By implementing these strategies, you can play with confidence, knowing that your farm and its accomplishments are secure, allowing you to fully enjoy the charming world of Stardew Valley.
Happy farming!