Apex Legends is now officially two years old. In recognition of this milestone in the game's life, developer Respawn Entertainment is now holding an Apex Legends anniversary event. In this guide, we'll be walking you through everything about this event, from when it is, to what you can earn from it.
When is the Apex Legends Anniversary Event?
For 2021, the anniversary event is live between February 9 until February 23. During the event, a special collection of anniversary items will be available for players to earn if they want to.
Now we'll cover the specific aspects of this event, because there are quite a few.
Anniversary Rewards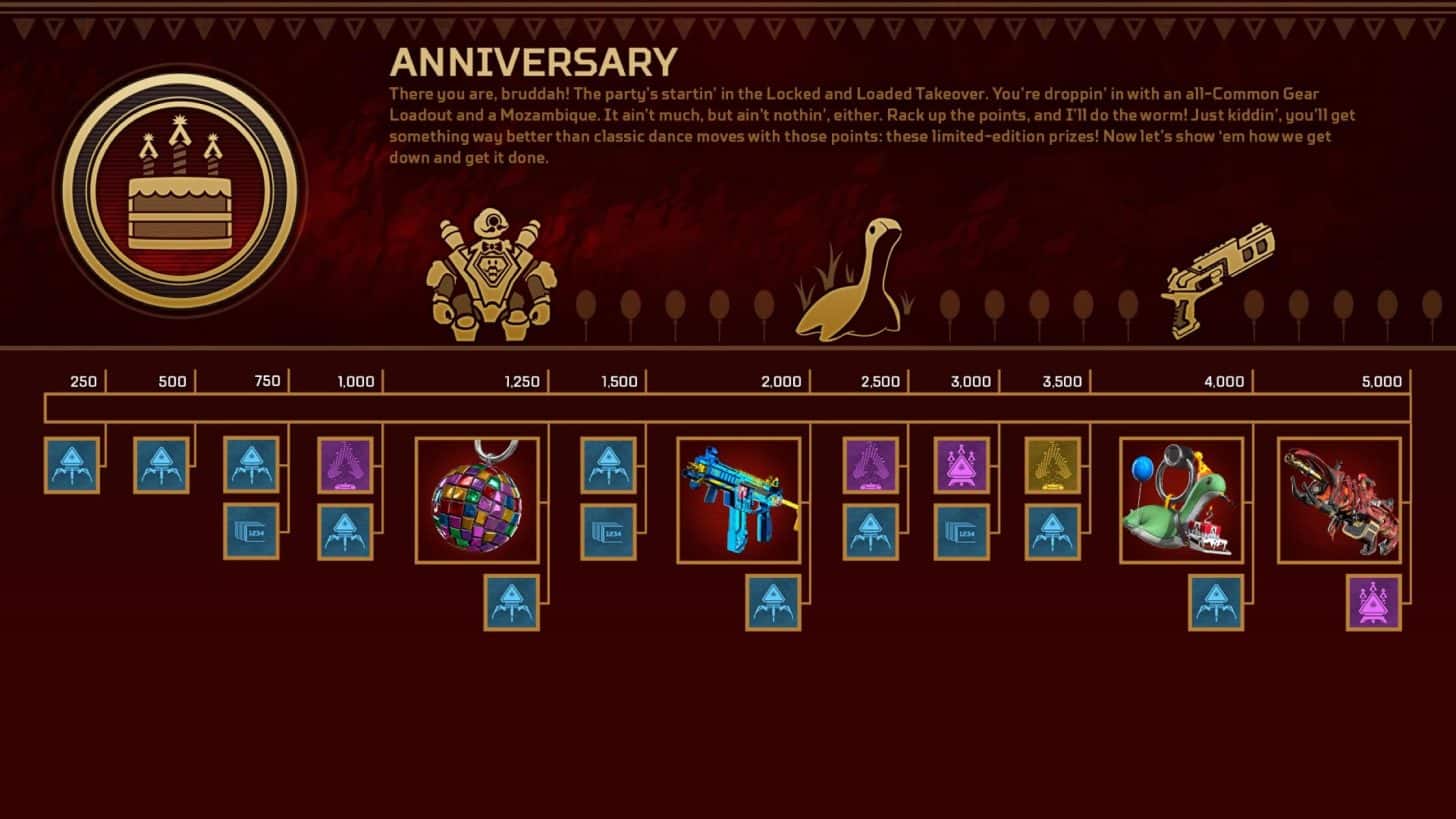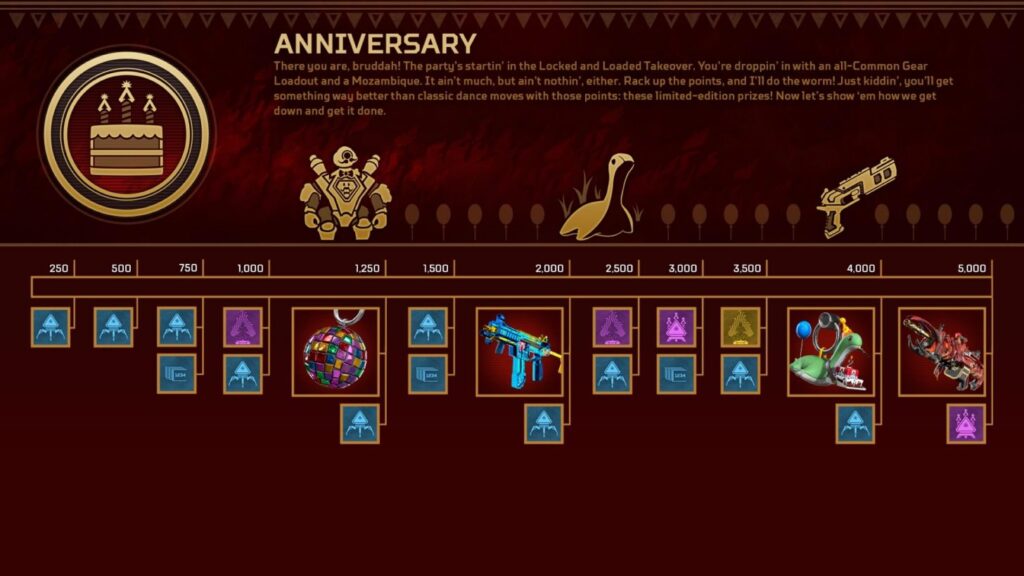 A new reward track will be available during this time. It's packed with 22 exclusive anniversary items to earn while playing Apex Legends. There are even two Event Packs and two Apex Packs.
There are also five awards to win during the event. These include three matchmaking stat trackers for Bangalore, an event Badge, and an Apex Pack.
Locked and Loaded
The standard Apex Legends playlist is being hit with another takeover. This time it's Locked and Loaded. This sees players hit the ground with a full level 1 loadout. Players start out with a White Shotgun Bolt, Mozambique, EVO White Shield, HCOG Classic Scope, White Backpack, White Helmet, White Knockdown Shield, two Shield Cells, two Syringes, and a single stack of ammo for their shotgun.
During the course of the match, all white gear will be removed from the loot pool, so you can only get better. The idea is to pick up better and better gear and become unstoppable.
Challenges for the Season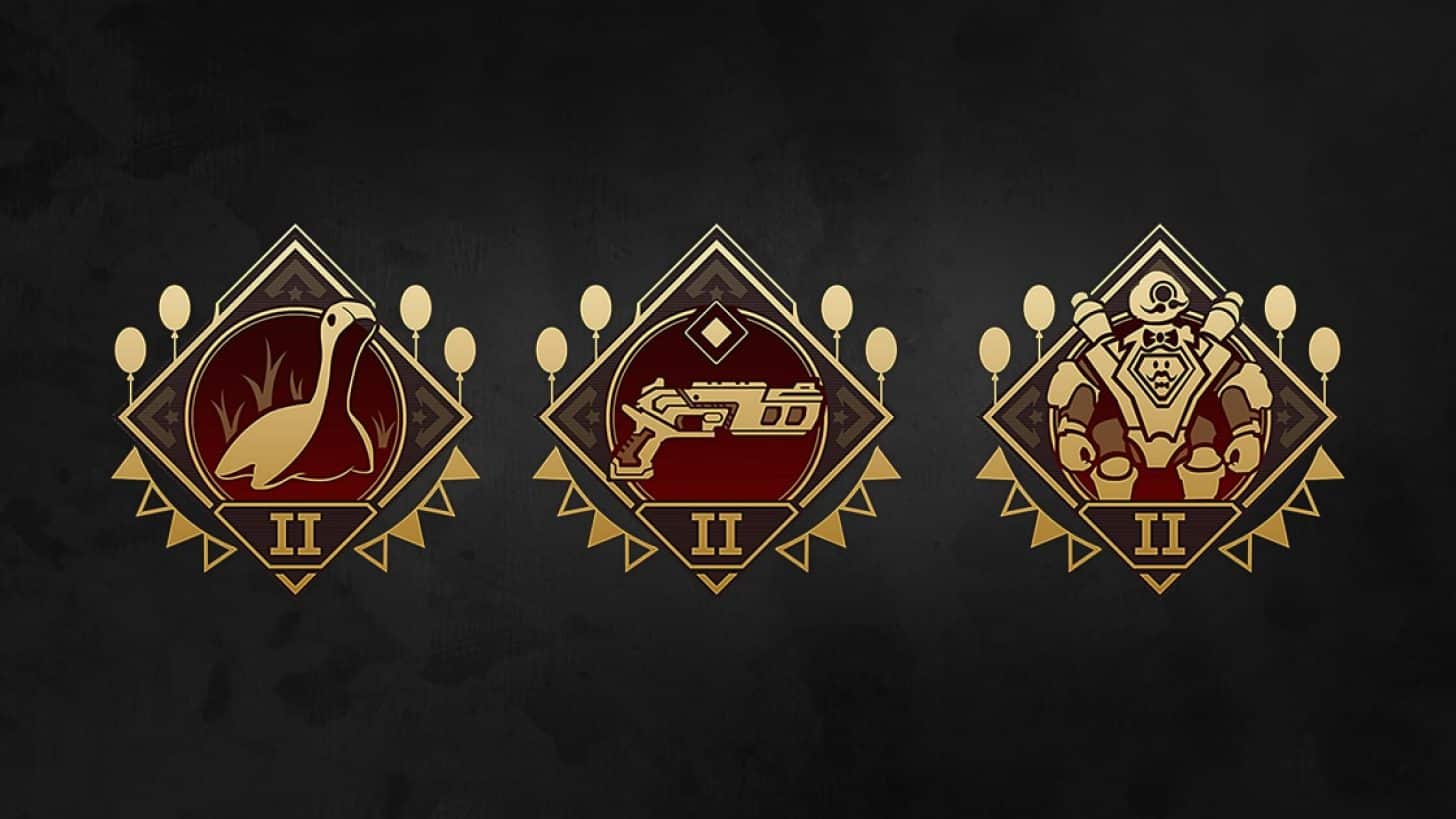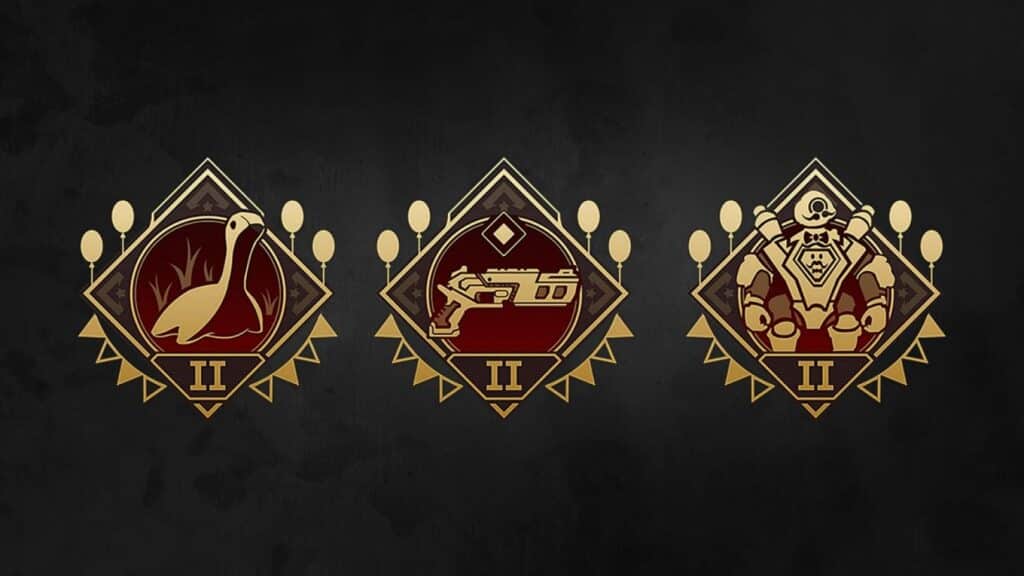 Respawn Entertainment is also adding some new challenges that are designed to make the anniversary event even better.
Players will get the 'Daily Discovery' Badge if they compete 75 Daily Challenges during the event.
Players can also earn the Mozambique Badge by dealing 102,816 damage during the event. This is a reference that only Apex Legends purists will understand.
Earning 'Time to Win and Stay Alive' with eight separate legends will net a player the Smolfinder Badge, a coveted cosmetic.
It's also possible to get the 'Mozambique weapon Charm' by dealing 3,333 damage with the Mozambique. Apparently, the Locked and Loaded event is going to help with this a lot, since all players start with the weapon.
Outfits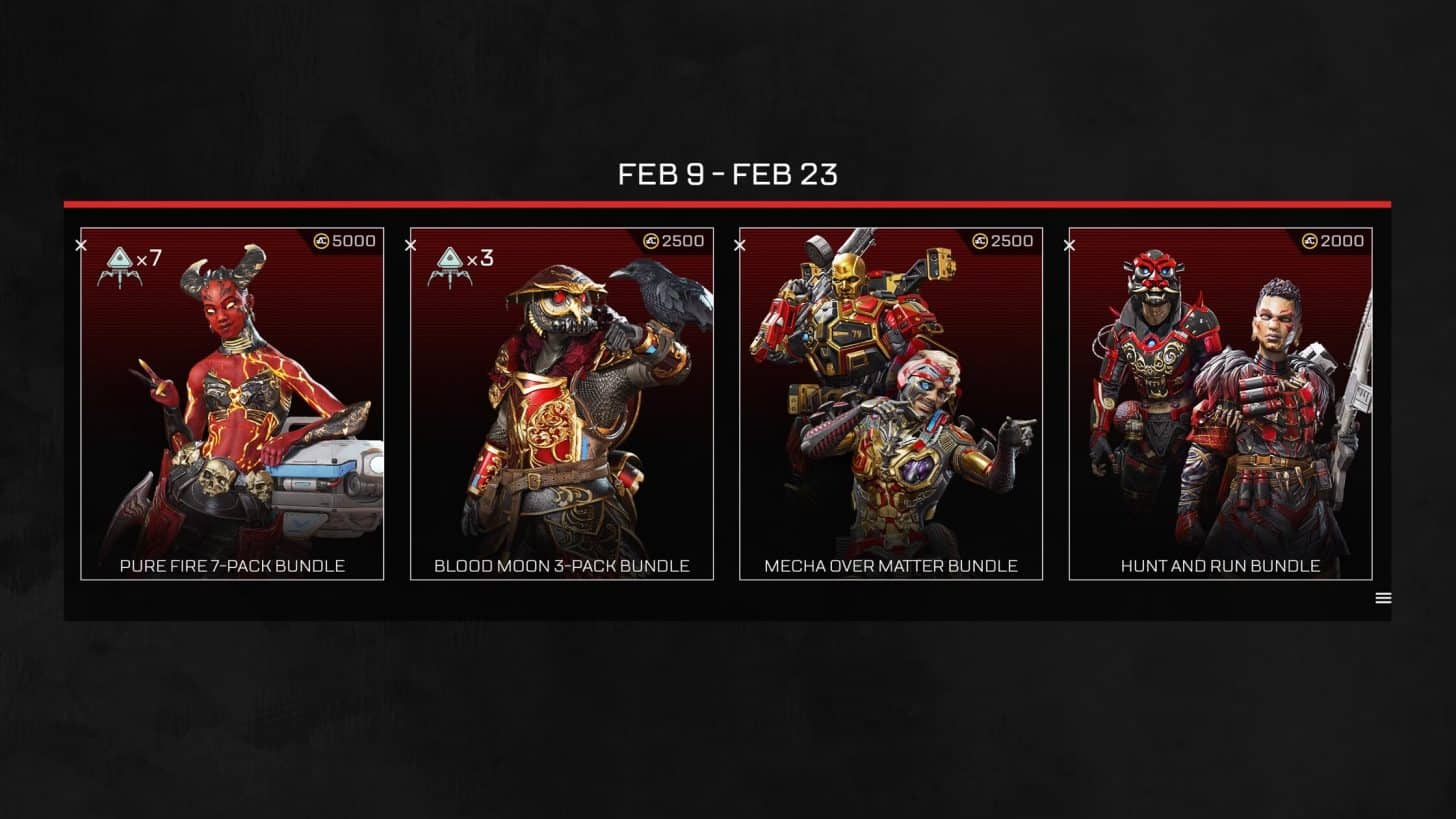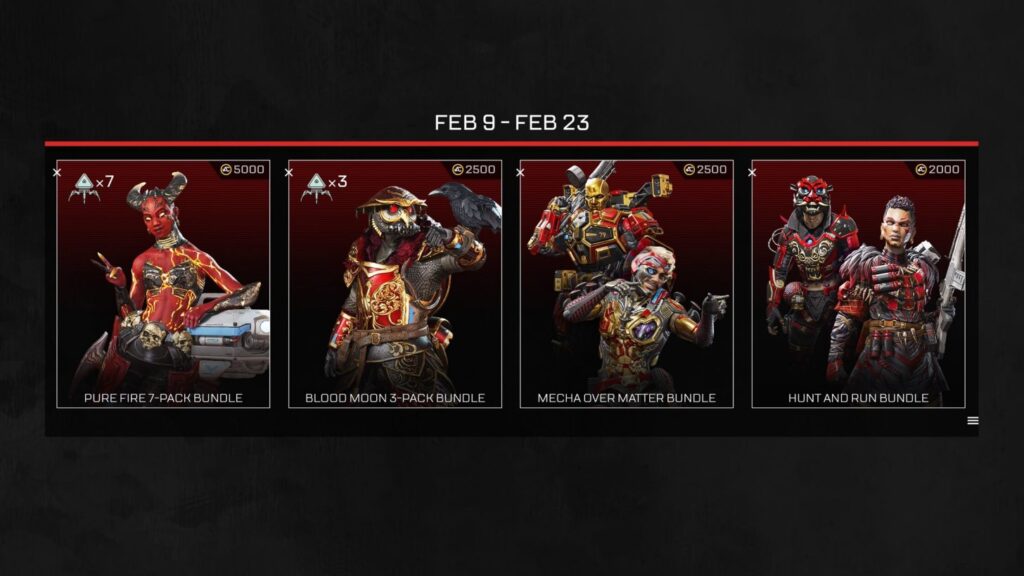 For the whole event, Respawn Entertainment is introducing 24 fan-favorite outfits for players to earn. they've all been given a coat of fresh red paint, and the gloves are covered in gold. These are all past skins that players might have missed out on, but the decoration is all for the second anniversary.
By unlocking all of these outfits, players will be awarded 150 Heirloom Shards. This means that any heirloom that players want can be easily unlocked. The crafting cost for all items in this event will also be reduced by 50%, making it far easier to earn all of this.
Even if players purchase the Event Packs to earn everything, they can still earn those packs from the reward track. Instead of rewards, they'll just drop Apex Coins though.