Finding a good adult dating game can be tough, even frustrating. Combine that with the euphoria of Summertime Saga, and you're pretty much down in the dump for what to play next. Plus, searching for similar games is not as simple as it looks.
Luckily, we have done some research in your stead to provide you with the top 35 games that are pretty identical to Summertime Saga. Despite their similarities, each game offers its own unique elements, so you will never get bored!
With that said, here are our 35 top picks for games like Summertime Saga:
Games Like Summertime Saga
35. Max Gentlemen Business!
This is a titillating romp through the late Victorian era in London. You start as a social elite that has to find and join hands with powerful nobles in order to restore your lost family business.
While the game does take a plethora of hilarious twists and turns, your job as the main character is only to regrow your business.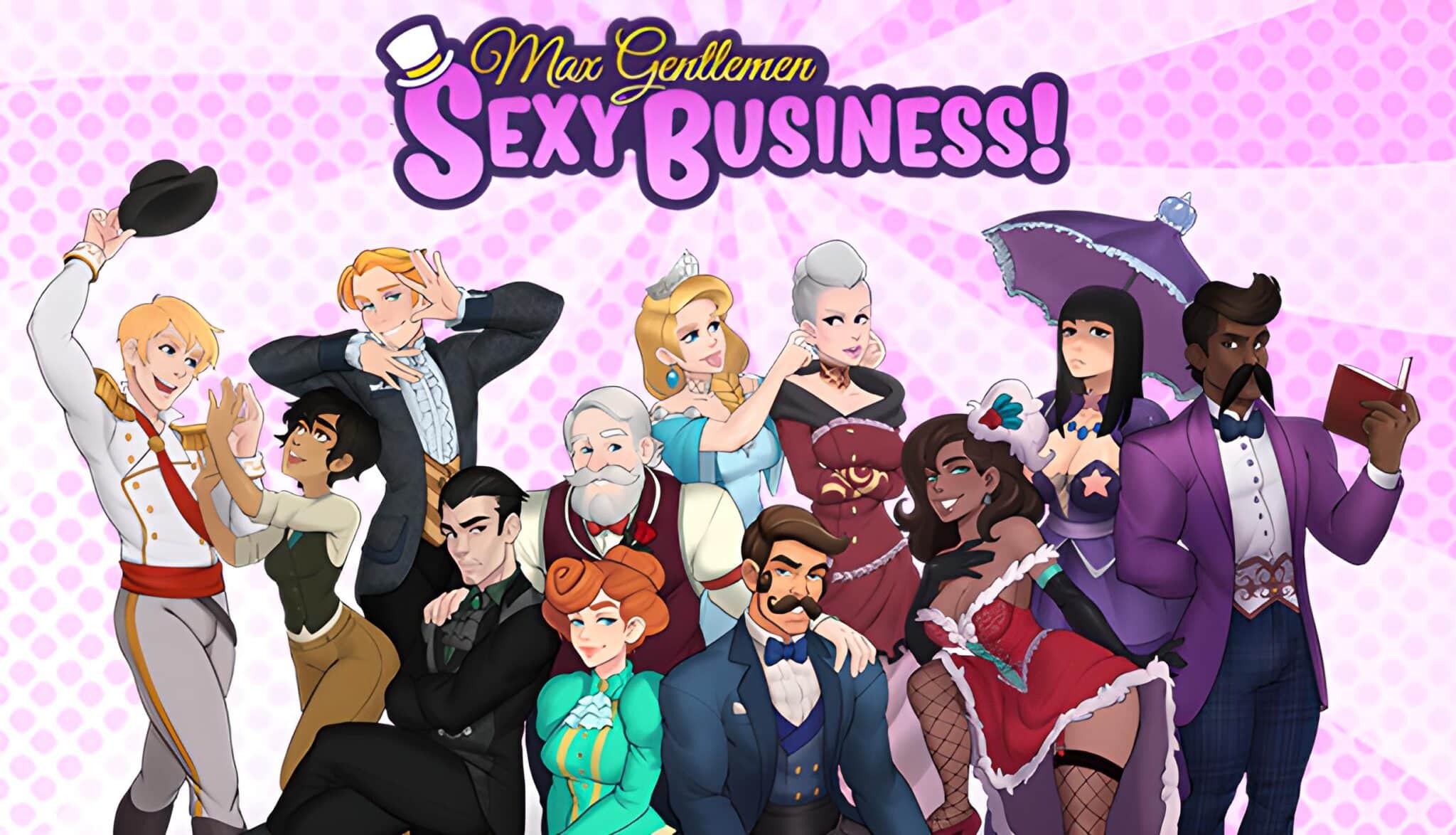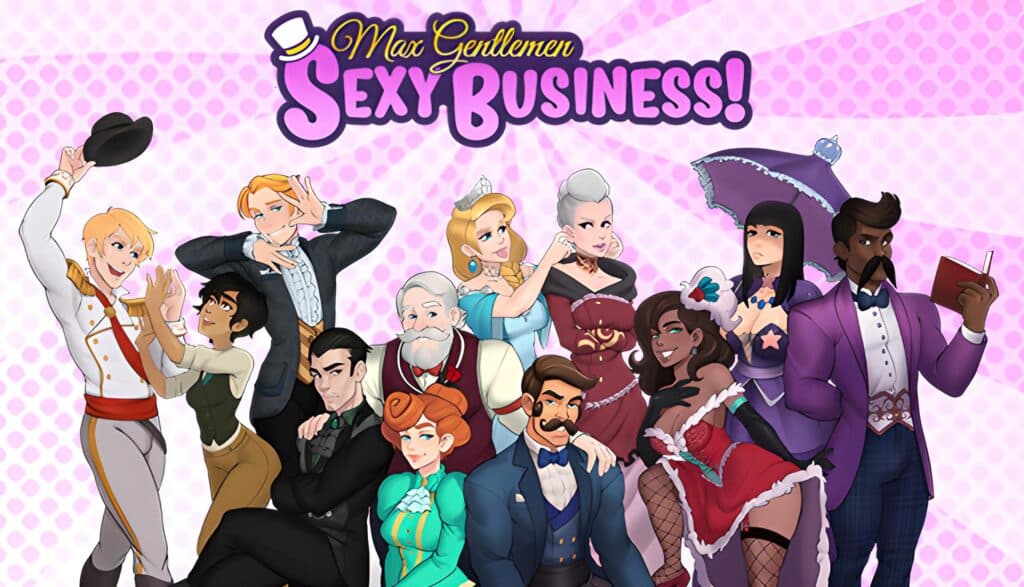 However, there's a little twist; you have to engage in "dating events" with these executives. Some of them are males, while others are female, so it's the best of both worlds, really.
You can assign tasks and jobs to the executives you've managed to "find success with" and have them rebuild your family business.
Playability Review
The game is extremely fun to play. You often think, "Surely, the devs cannot add anything else!". However, each update unlocks new content, and for free at that.
The devs love the game, the players do as well, and there's no reason for you not to do the same either!
34. Helltaker
This is a short game about conquering the hearts of sharply dressed demon girls! The premise is pretty simple:
You wake up with a dream and a desire. Now, for some reason, you're around a bunch of demon girls. It's time to complete that desire and dream, player; don't falter back!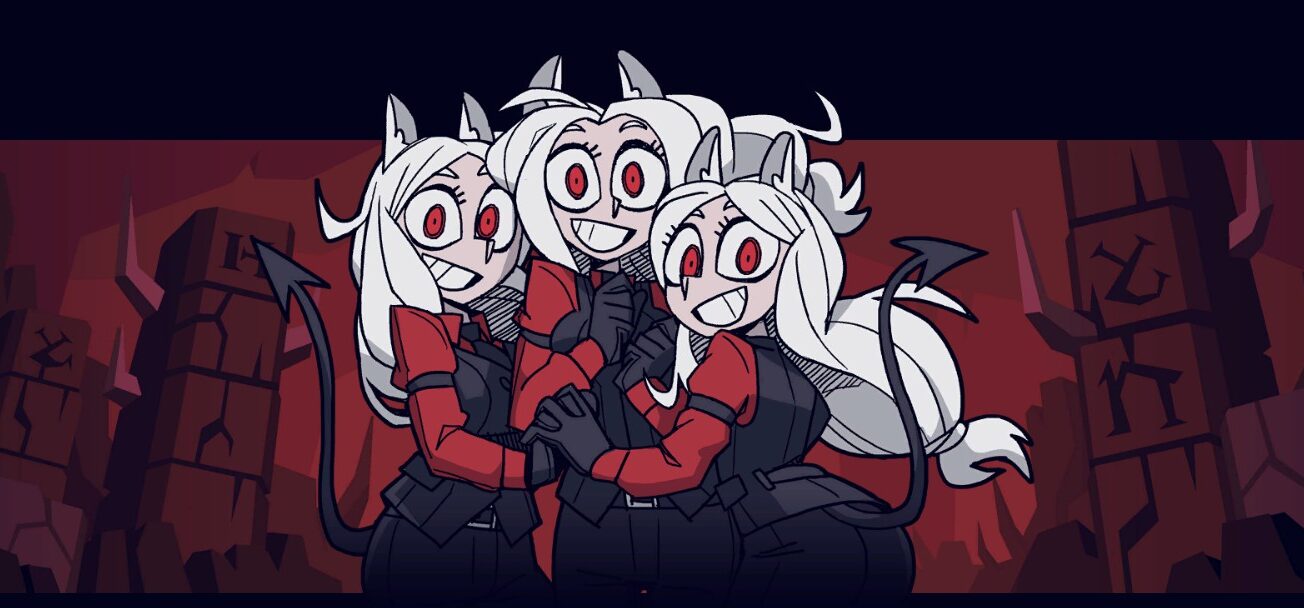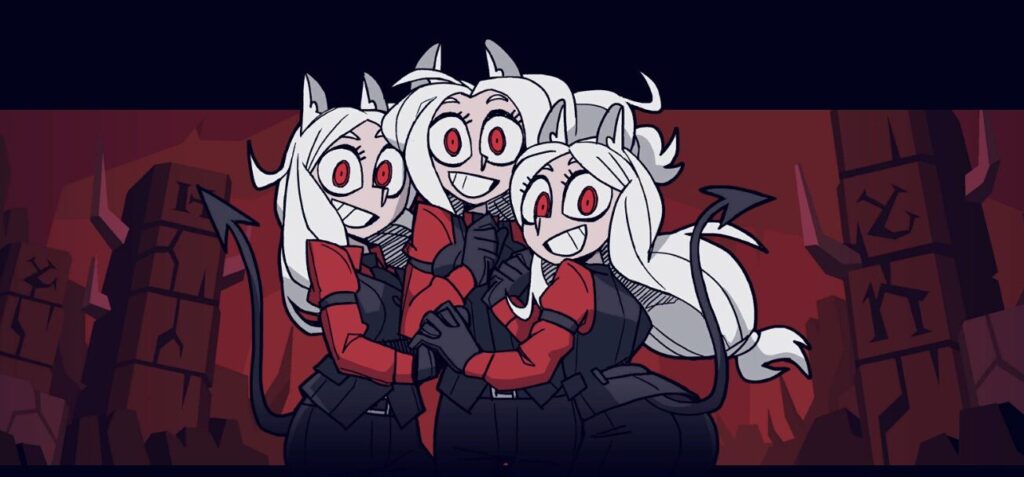 Helltaker is the literal definition of going to the depths of hell to find love. However, there are an awful lot of challenging (but skippable) puzzles to solve along the way.
Plus, even if you unluckily win the game, you'd still get murdered by demonic girls, so it's a win-win situation either way!
Playability Review
There's not much to say here. You're either going to enjoy the game a bit too much, or you're going to "just" enjoy the game.
Needless to say, everyone wishes the game had more content, but alas, good things are often pretty short (double meaning intended).
33. Negligee
There are some "dream jobs" in this world. Some of them pay you in cash; others send you directly to heaven. The latter seems to fit Negligee's main protagonist (a.k.a you) pretty well.
You're the manager of a female lingerie store, and it's up to you to find the right girl (or girls) to run it alongside you. You, being the sigma male, have to "teach" all sorts of things to your coworkers.
The same goes for the customers coming to find good lingerie. So, go out there and help them as much as possible; they might "tip" you pretty nicely.
There are a total of 11 alternate endings, so you can take your time with this one. Plus, the game has multiple save slots along with a full CG gallery, so you can go replay your favorite moments whenever you want!
Playability Review
It's pretty hard to go wrong with visual novels. Your player character is a girl, which pretty much opens the gates for a whole new world of possibilities.
So it's only a matter of how much you savor the game. Plus, even if you try to be a dunce, girls will still fawn over you, so it's a 10/10 family disappointment package with no chances of failure!
32. Arcade Spirits
Arcade Spirits is a game that serves as a gatekeeper to the world of dating sims. You seek friendship and romance set in the year 20XX.
After a lot of struggles, you've finally gotten your hands on a job at a popular arcade. This is the beginning of your youth. You will get to bond with new people, form relationships, and maybe find the love of your life, but is it going to be that simple?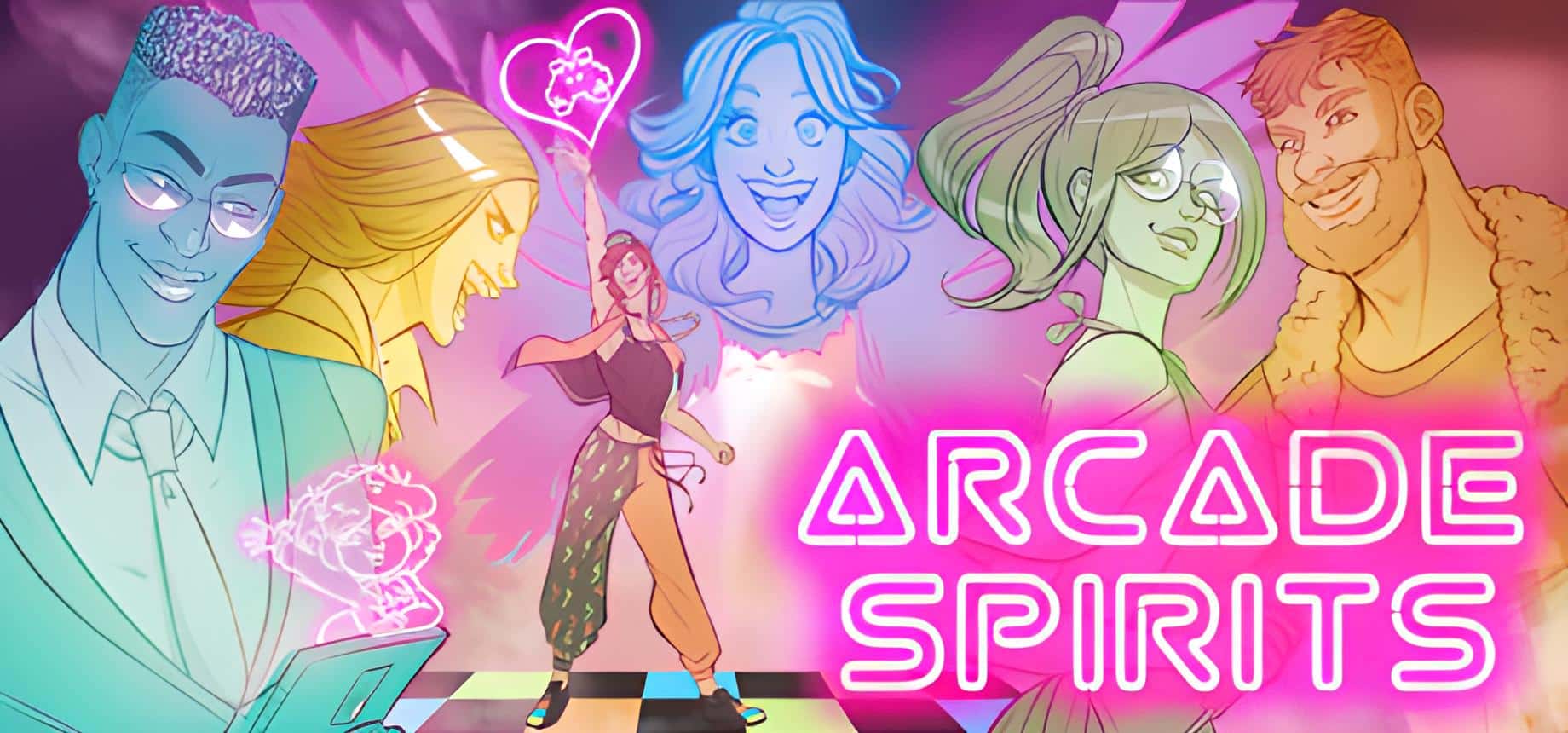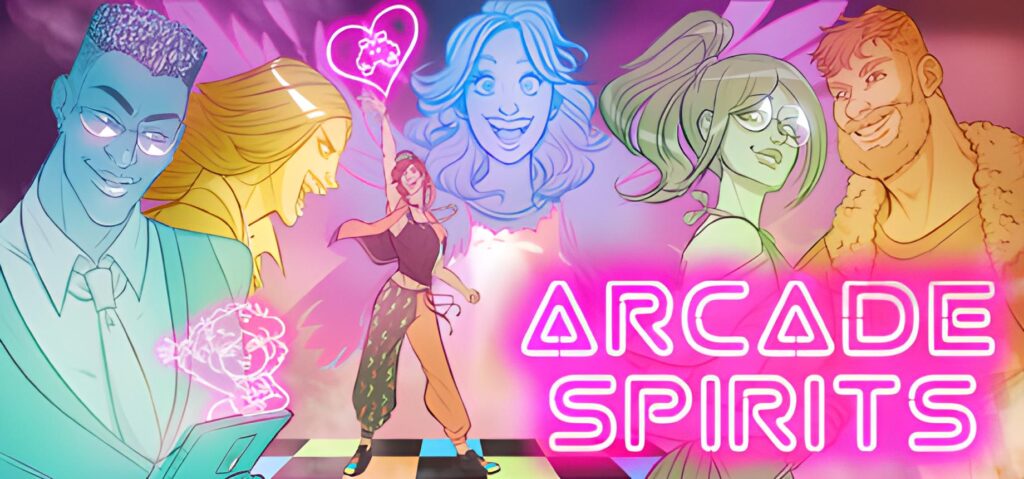 Each step and decision you make will have a profound effect on your arcade, so you can either strategize your every move or go wherever your heart takes you; there are no rights or wrongs.
Your relationships can be platonic or intimate. Therefore, you have a lot of liberty in terms of "what will happen next". However, with great power comes great responsibility, so choose wisely!
Playability Review
Arcade Spirits challenges your heart and mind. The story is fun, and the characters are just how you want them to be. It's a pretty vanilla take on the dating sim genre, but it does what it needs to do without going overboard.
Plus, the ending is just beautiful. Therefore, we recommend you get into the cult as soon as possible!
31. Hunie Pop
Speaking of vanilla, Hunie Pop takes a gameplay-first approach that rivals Candy Crush Saga in terms of gameplay immersion. It's a mix of puzzle, visual novel representation, and RPG.
As the main character, you're pretty bad at picking up women. Kyu takes you under her wing after your desperate attempts at her. She's going to help you meet new women in order to fix your borderline atrocious skills with courting girls.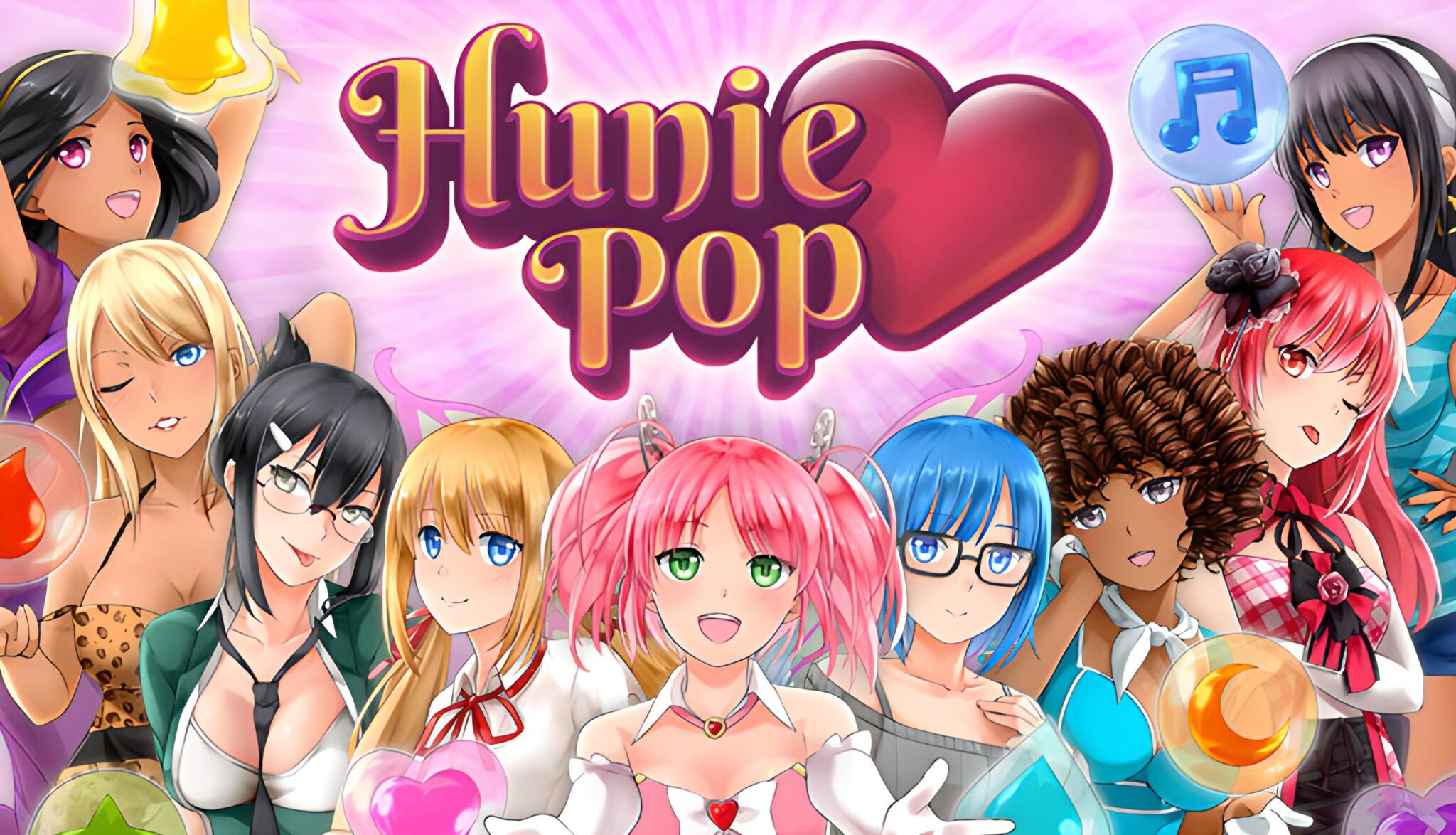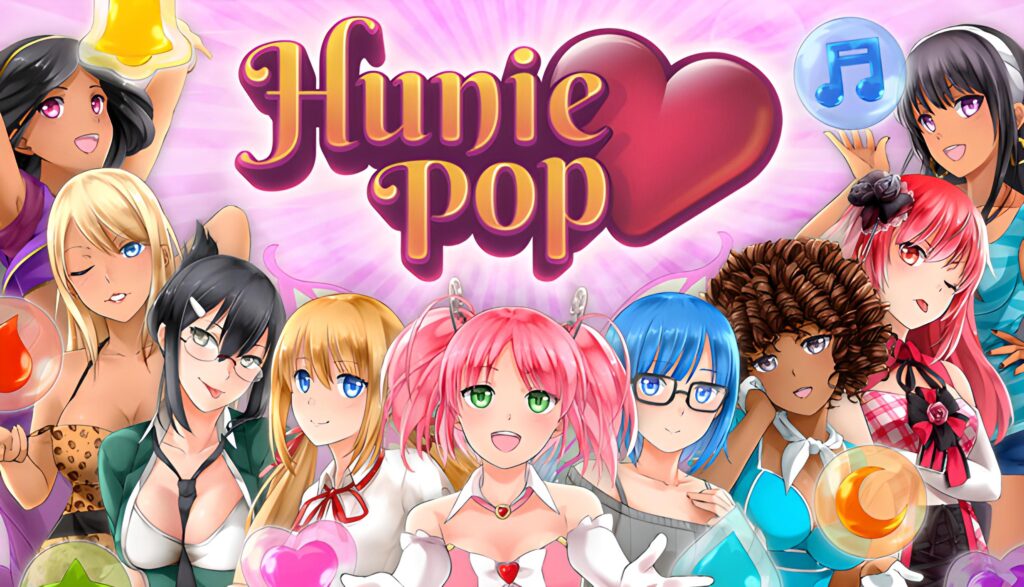 Now, everything is up to you can your resolve. There are plenty of girls with their own unique personalities and styles. This is your time, player! Prove your past self wrong, tear through the temporal space to land in a – puzzle game!?
Not everything in the world is free. At least these games follow a pretty addictive match-3 style puzzle system, so you won't be getting bored anytime soon!
Playability Review
Warning: This game might make you lose faith in real women, so play it at your own discretion.
What's to talk about here? Every element is laid out for your success. You will win and possibly get all the achievements done as well, but is it something to be proud of? We'll leave that to you to decide.
Luckily, all the girls here have pretty optimized personalities, so you'd be making a bunch of additions to your waifu list.
30. Doki Doki Literature Club
This game is all about hearts and cuteness, at first glance, at least. You have a literature club full of cute female members that want to make the club a success. Romance is in the air, you're enjoying yourself; what else do you need?
The story is pretty amusing, but the ending is the one that takes the cake. Doki Doki Literature Club pulls all strings when it comes to love and romance.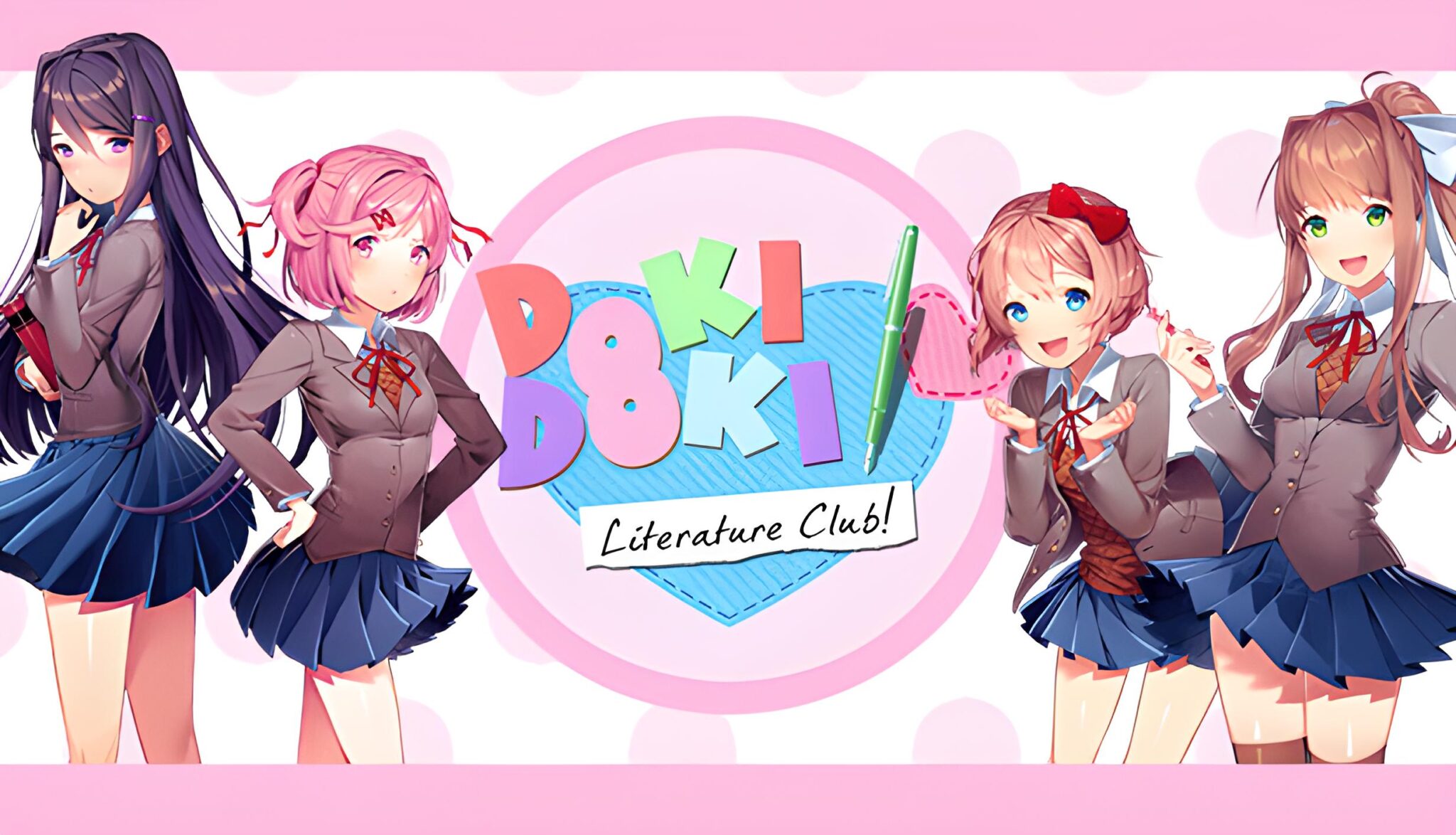 It delivers an experience that's pretty hard to forget, which tells a lot about how the story is going to pan out!
Overall, you got yourself signed up for all the sparkles and wholesomeness that's about to come while playing Doki Doki Literature Club!
Playability Review
It's a pretty good visual-novel-styled game that sticks in your brain like a sore thumb. There are a couple of surprises packed in the content, so you will never get bored.
Just be sure to expect everything, and you'll thrive pretty nicely in Doki Doki Literature Club with no issues! Do note that some characters will eventually fail since the game is programmed to be that way.
29. Booty Calls
There was once a mermaid princess called Andriella. She, being the young hopeful, decided to form a pact with the devil to become human.
However, the latter end of the bargain made her collect a certain kind of juice from other girls. She's still not done with that quest; think you can help her with this?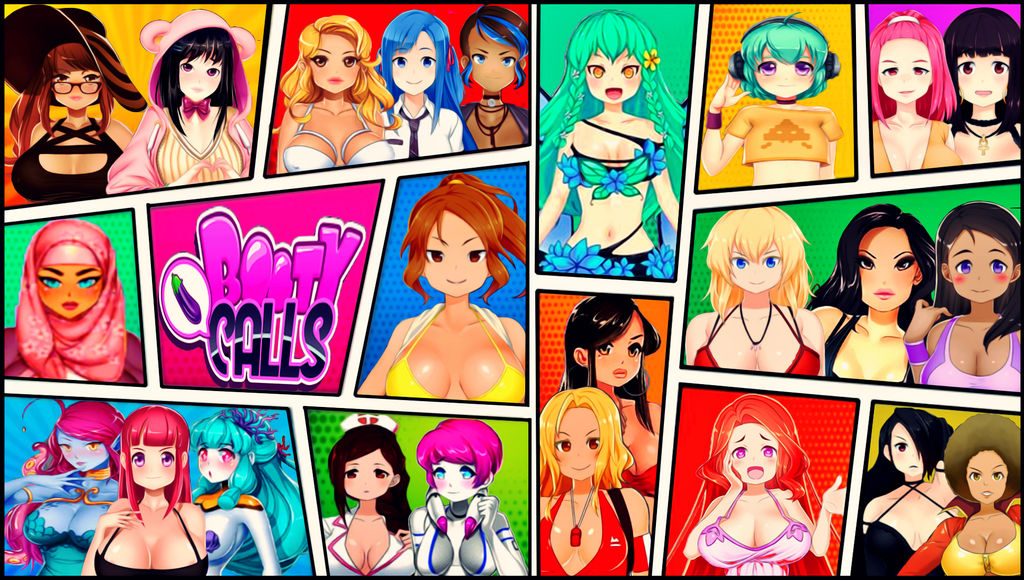 Fortunately, the task is interesting enough for you to agree without a second thought. So, player, the time is upon us to see all the degeneracy of this world.
Join hands with Andriella as she helps you jump between a wild variety of tantalizing ladies, and score huge! Turn your brain off for a second; you will love it, promise!
Playability Review
There's no shortage of targets here; use a sniper or a machine gun, and it's all the same! Plus, you can customize your girl's appearance, so create your ideal partner on the go!
These women stack the odds against you to make your life as difficult as possible. Much like the real world, but in a different dimension!
28. Snow Daze: The Music Of Winter
You have the normal male-to-female galore, but is that really all you want? Snow Daze explores the realm of possibilities when it comes to having fetishes.
There's a step-sister, step-twin-sister, and a step-mom in the mix, so it's really up to you to guide the direction of the future proceedings.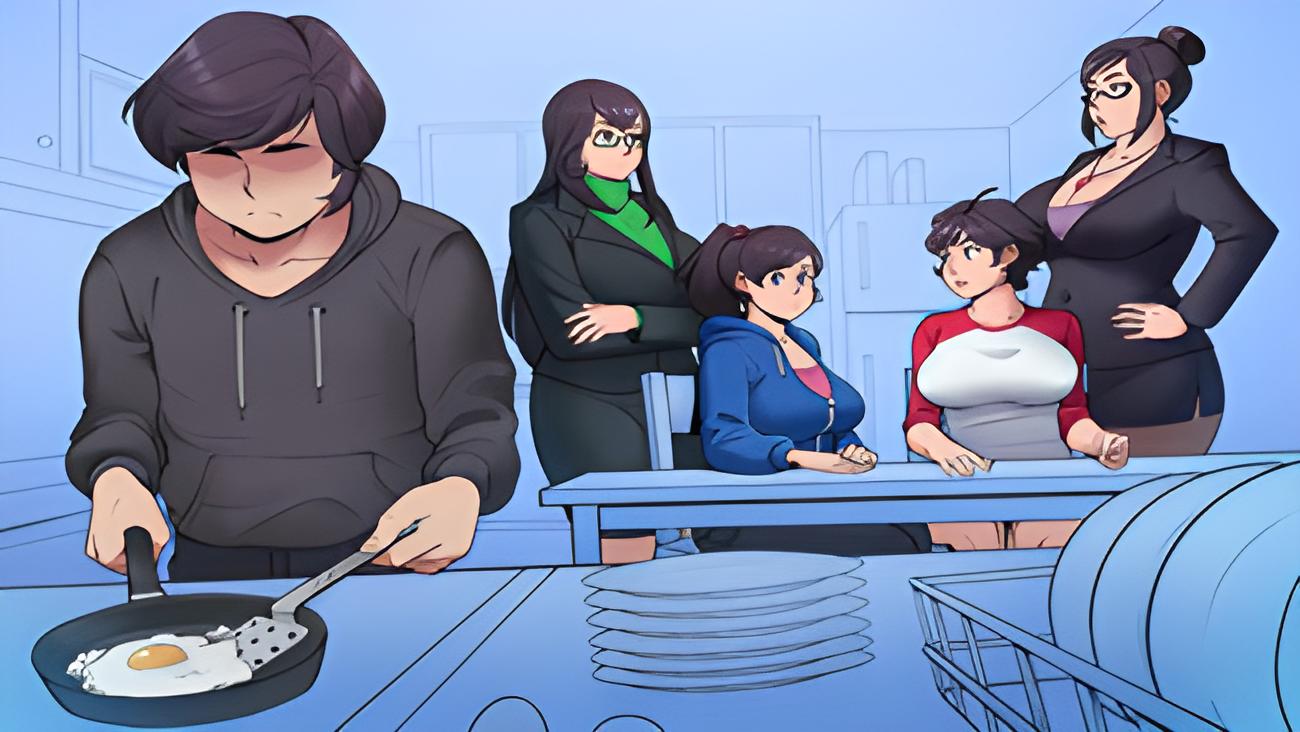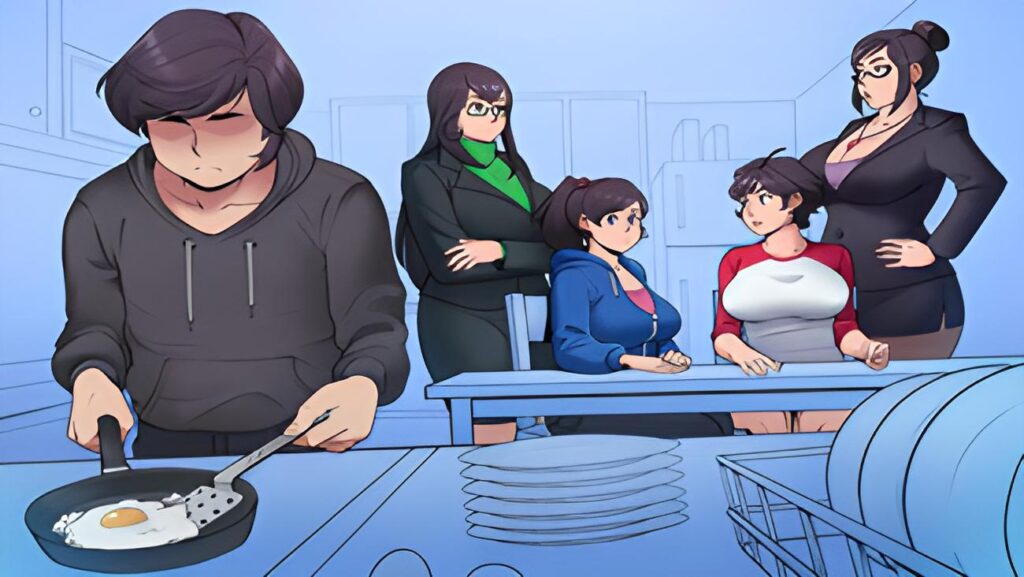 The game keeps the plot simple; you're a music guy who needs to fix his family's mentality. Now, the way you do it is kind of questionable, but hey, it works.
You, as Jason, have to gradually break your step-family's inhibitions to tangle their minds for the sole purpose of achieving what you want. Are you up to the challenge?
Playability Review
Snow Daze is a game that's heavily reliant on your choices. Depending on what you chose, you'll get to choose from one of the many endings in-game, so it's pretty hard to get bored.
Besides, the art style has a certain level of allure to it. Therefore, you're essentially getting what you want, for pretty cheap at that!
27. Smut Tales
This is a gacha-based dating system that makes you choose between a plethora of 2D girls. There is not a single in-game story; you have an entire library!
Smut Tales offers you a bunch of experiences; some vanilla, some spicy. However, all information will be revealed over time to make you search for the final secret – indicating the end of the game.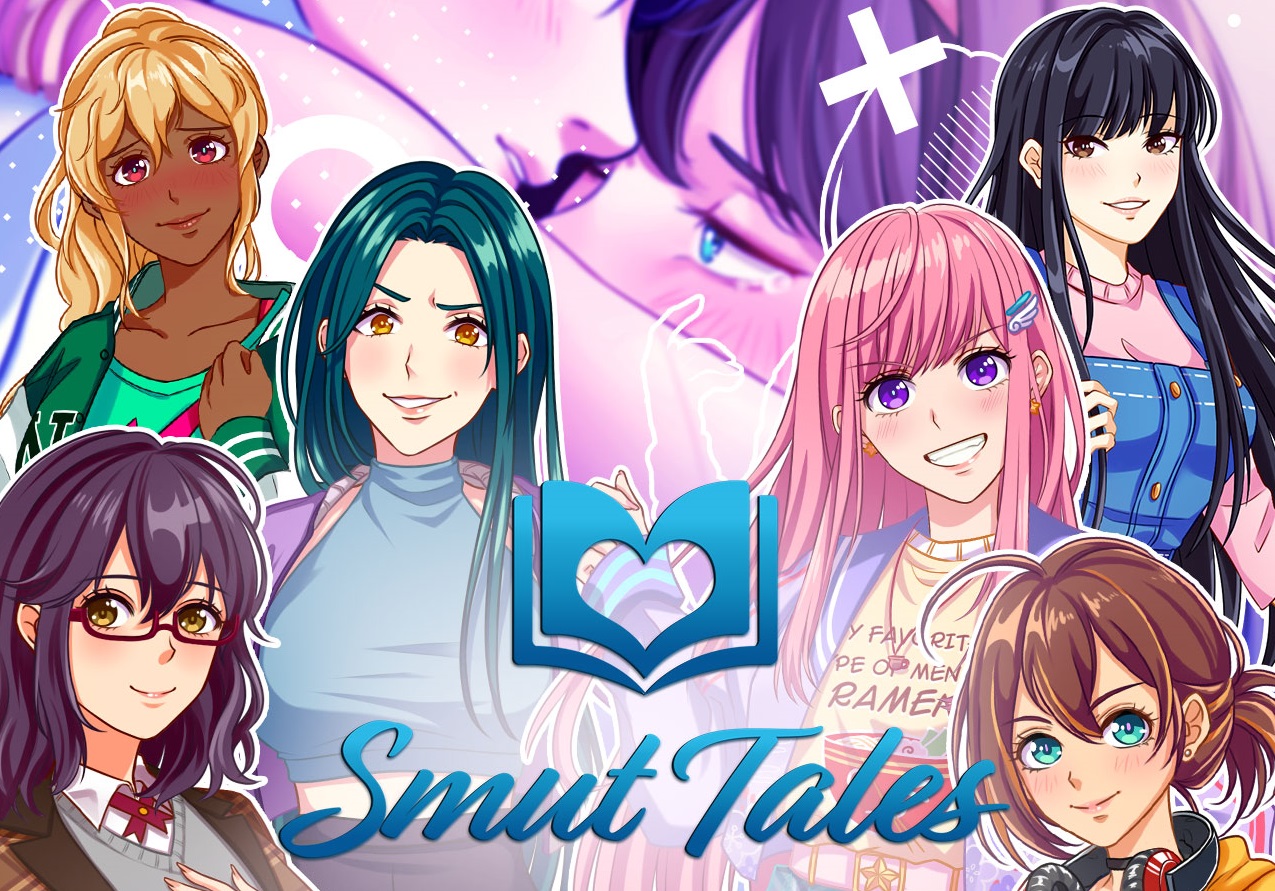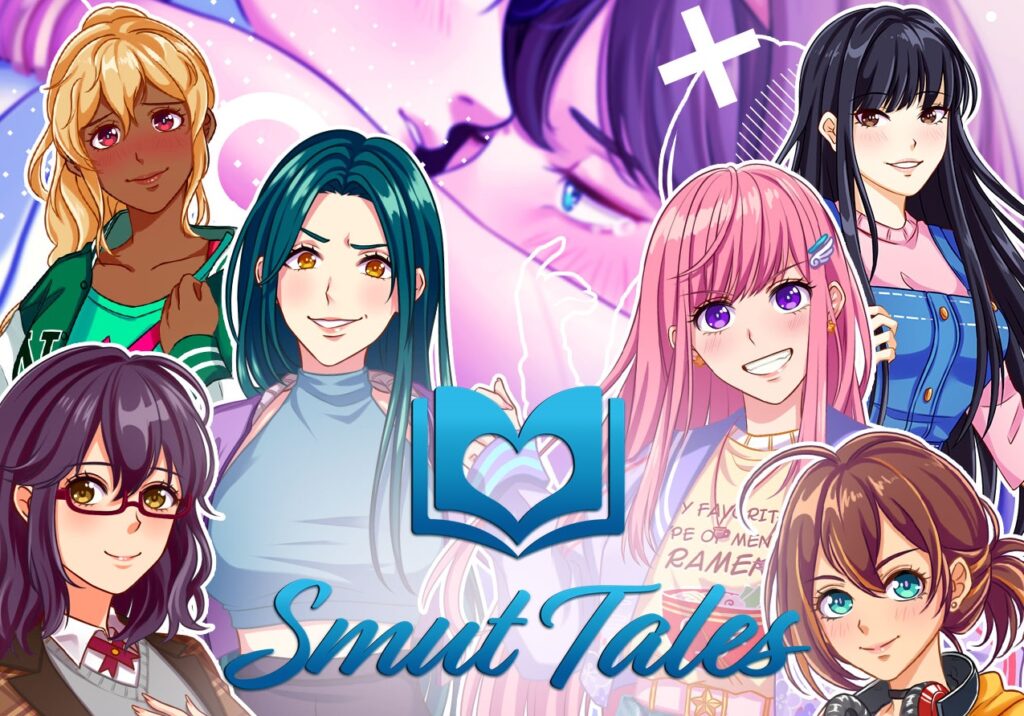 The game gets frequent updates to keep the content fresh, and the abundance of stories ensures you have enough types of 'genres' to look forward to!
Having said that, these stories are optimized to focus on both the heart and the 'soul', so feel free to give it a try, and see where your heart takes you!
Playability Review
Smut Tales is a Nutaku game that hides a fair bit of the good stuff behind a paywall. As crazy as it sounds, most of the stories are locked within a gacha system.
Therefore it's hard to access the fun bits without blurting out a boatload of cash. Beyond that, the game is fire, and it'll get you going for as long as your wallet lasts!
26. Crush Crush
Welcome to a dating sim where you can experience all kinds of disastrous intros the genre has to offer. Luckily, the town's ladies are quite lovely, so you have that going for you.
Your grind begins as soon as you meet new targets. Build our stats, unlock a plethora of jobs, and earn a couple of promotions – all to win the hearts of these ladies.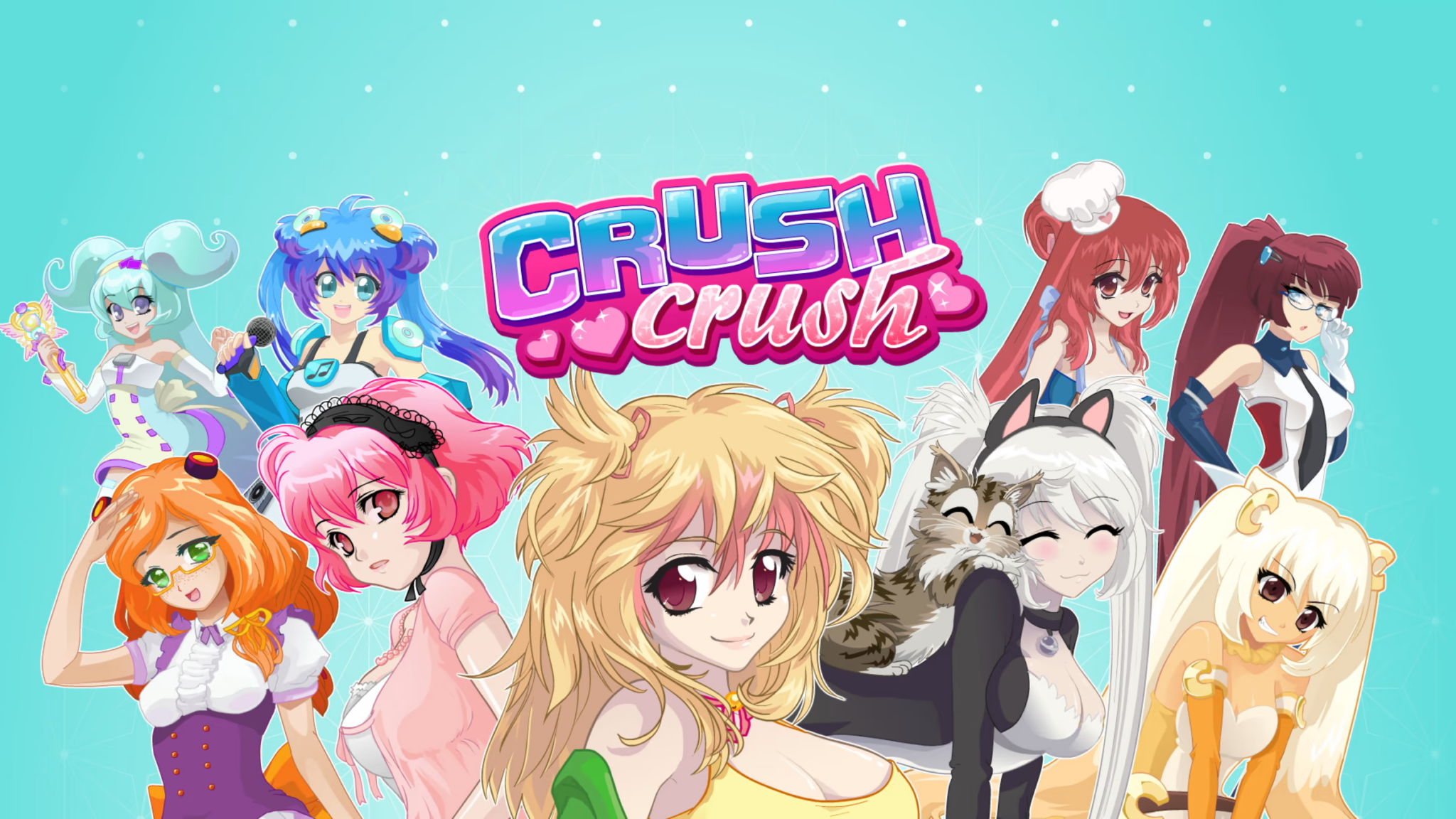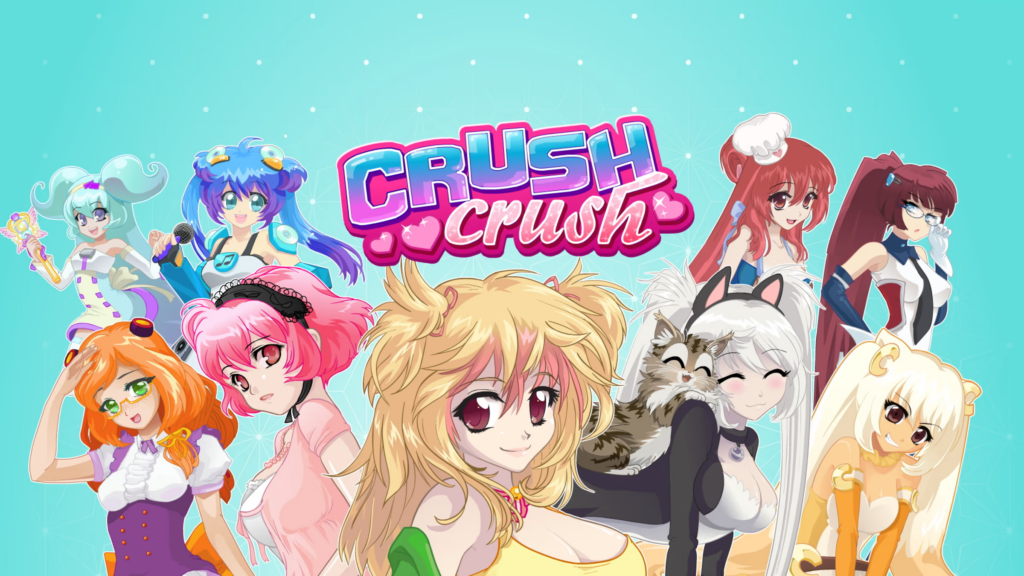 Luckily, the reward is quite worth it, so put your back into it. It's all the good, but nothing more. It follows the same recipe as Summertime Saga while keeping it simple and fresh.
Having said that, the in-game degeneracy might have a serious impact on your life expectancy, so play it at your own discretion!
Playability Review
This game will make you question your values. Be sure to touch some grass before playing it, or you aren't coming back.
Crush Crush only gets more addictive the further you go in the story. Therefore, it's pretty hard to recommend it unless you're specifically looking for something immersive.
The game implements a lot of monetization tactics, which can get a bit annoying to deal with.
25. NSFW Studio
The name pretty much gives it away. You're working in an adult studio where your jobs revolve around helping your freelancers with their work and edit their videos for later use.
Rejoice in all the in-game steamy moments, all while getting paid; pretty rad, right? You have to be 'knowledgeable' about everything in order to edit a good video, so throw your morality out of the window and turn your brains off.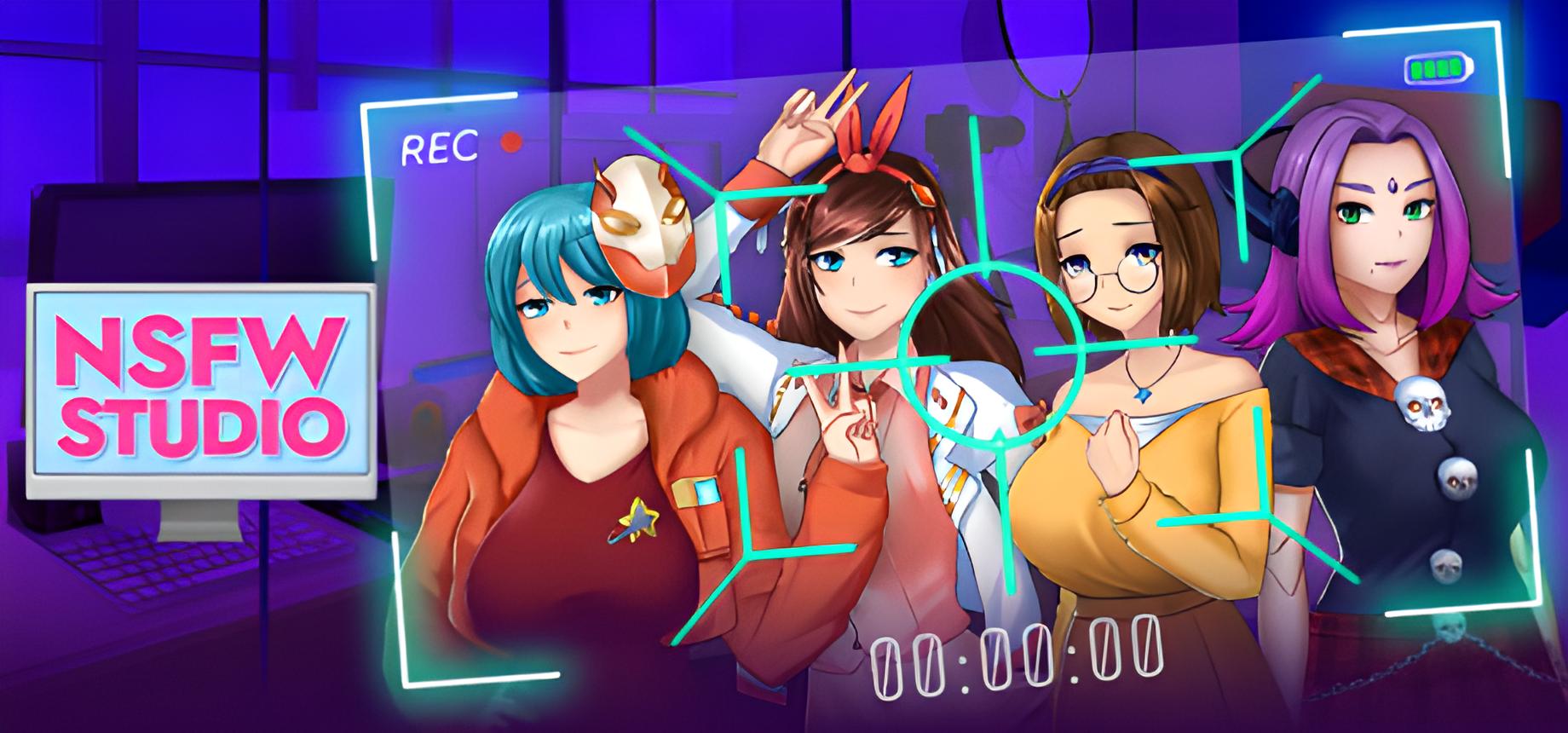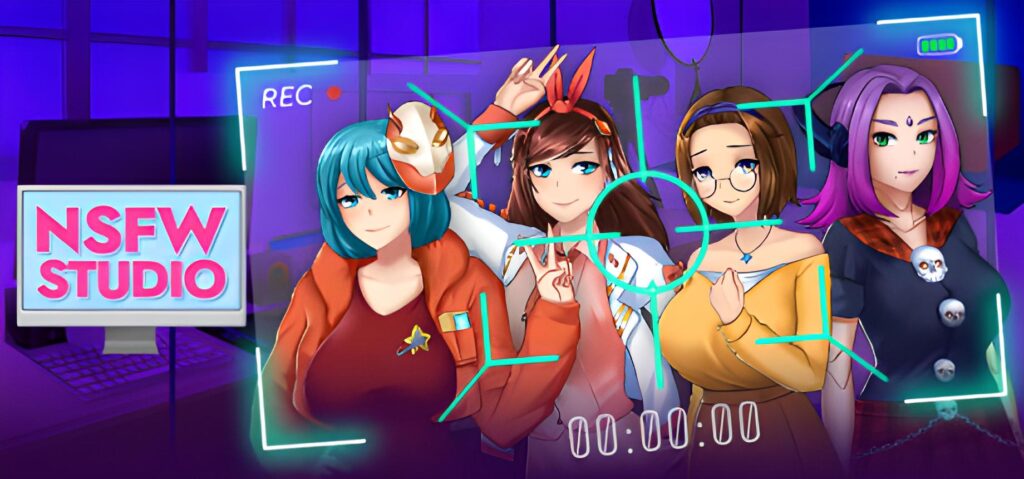 You will be given a huge desk along with the latest video editing software. There's no need to check whether you're slacking off or not since it's borderline impossible in the first place!
There are a bunch of mini-games revolving around – you guessed it – everything erotica! Just make sure to behave; otherwise, only the window awaits you!
Playability Review
This is another Nutaku game that demands you to keep paying in order to enjoy gameplay. Everything is locked behind a paywall. So, as long as you have deep pockets, NSFW studio is a must-have!
Luckily, you can also grind daily to enjoy the game's content, but the pacing will be so slow that the game won't feel very 'fun'.
24. King Of Mazes
Do you like damsels in distress? Do you want to travel the world to help them and get "rewarded" for it? The King of Mazes is your one-stop shop to achieve just that.
You start as Sir Edward (a Crimson Knight Initiate), who's lost in the woods, trying to find his way out. During your search, you find an old man in a village that gives you clues about your future path.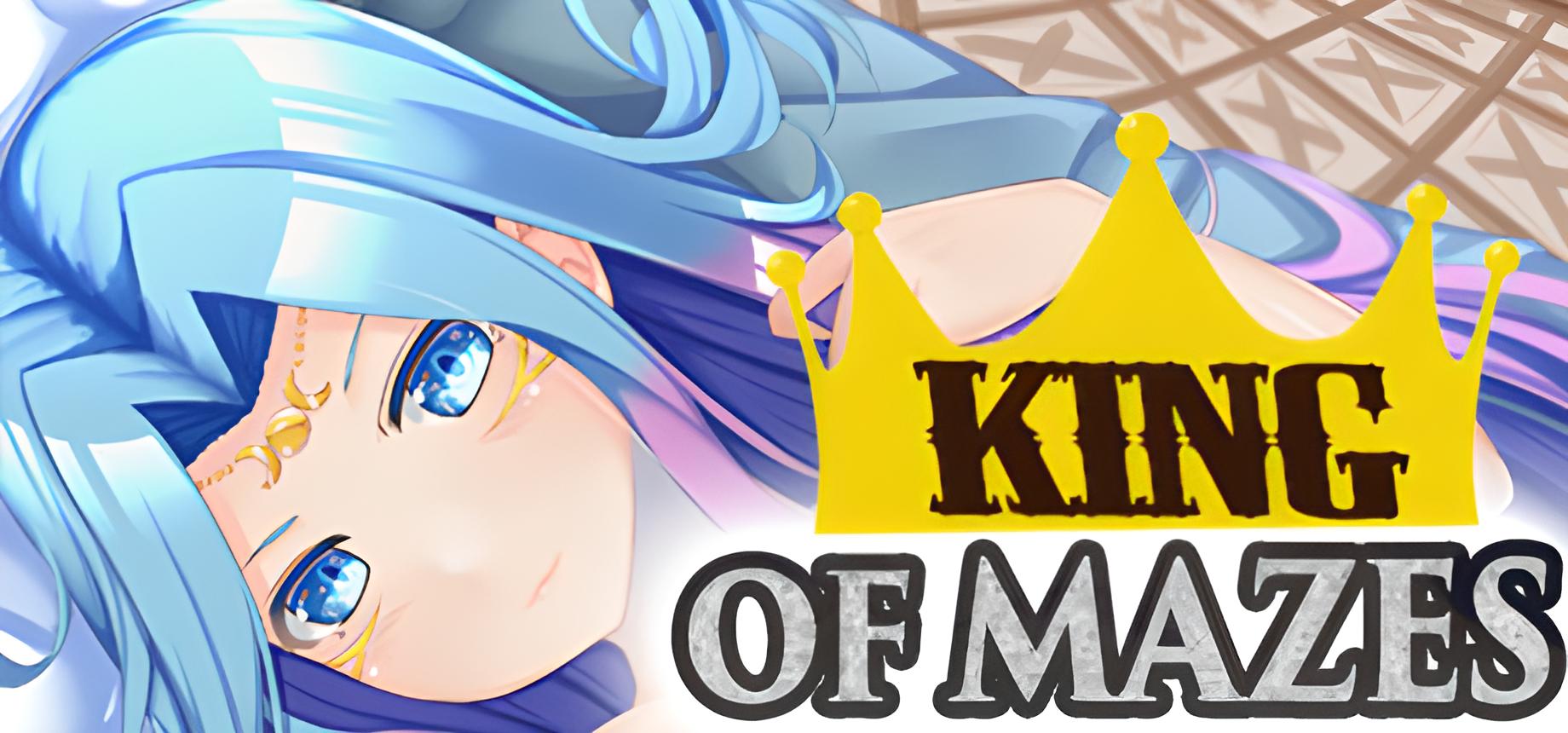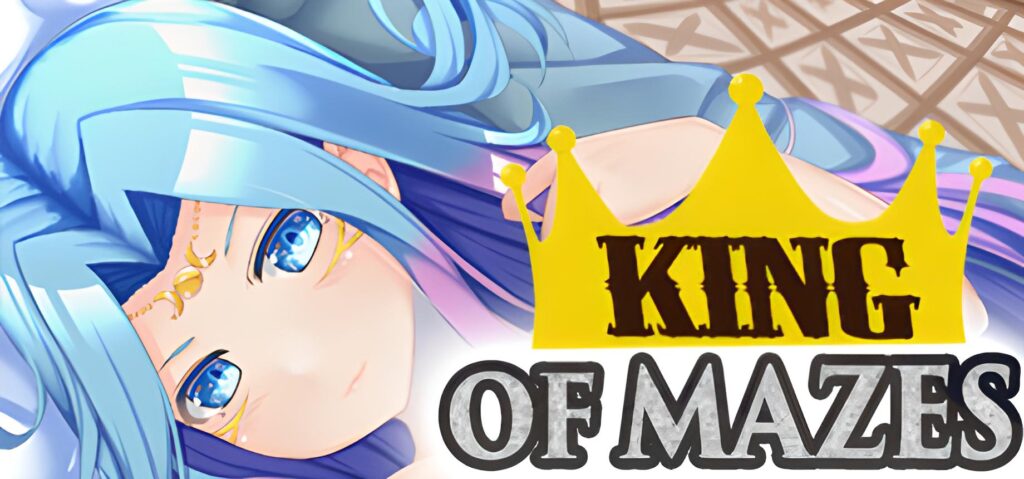 Use your problem-solving skills to think out of the box for solving the Kingdom's weirdest perils, and complete your adventure of a lifetime!
Sir Edward has a special set of abilities, so you – as a player – are the only one that can help the maidens across this wretched kingdom. Knights never run from their duty – remember that!
Playability Review
You spend most of your time playing a 2d messenger game from one place to another until the game automatically clears itself, and you get your rewards.
As the name suggests, there are an awful lot of mazes in the game, and clearing them can be a bit frustrating. Also, don't be fooled by the NSFW tag here; you won't be getting anything too out of the blue.
23. My Neighbour Is A Yandere?!
Dealing with Yanderes is anything but boring. They get fearsome, they get your heart racing, but most of all, they get your blood pumping!
So what's the hold-up? Don the avatar of Seijuro and try to flirt with your lovely neighbor Nanase. What could possibly go wrong here?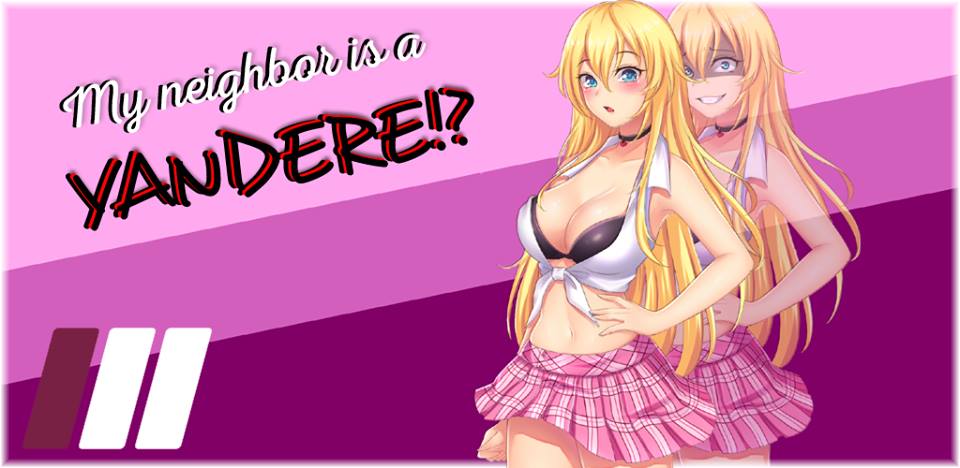 Having said that, you would be interacting with a ton of in-game items to uncover the truth regarding the strange happenings ever since you've met Nanase.
The dialogue is something to fawn over, but it's not the end. Not until Nanase gets her hold on Seijuro, at the very least.
Playability Review
My Neighbour Is A Yandere?! is a short but good walk in the park. It serves as a good gateway to the messed-up yandere genre without having a lot of the cliche tropes.
The game itself is a bit money-dependent. However, there are a bunch of workarounds, so you're pretty much well-set for a jaw-clenching adventure.
22. Sinful Puzzle
This is another hell-based game that introduces amnesic elements to the trope. You, as someone the doesn't know why he ended up in hell, need to find answers.
Imagine if the creatures in hell weren't so frightening. Imagine them as 'cute anime waifus' maybe? Will you still hold back, or would you be one of the few that dared to step inside?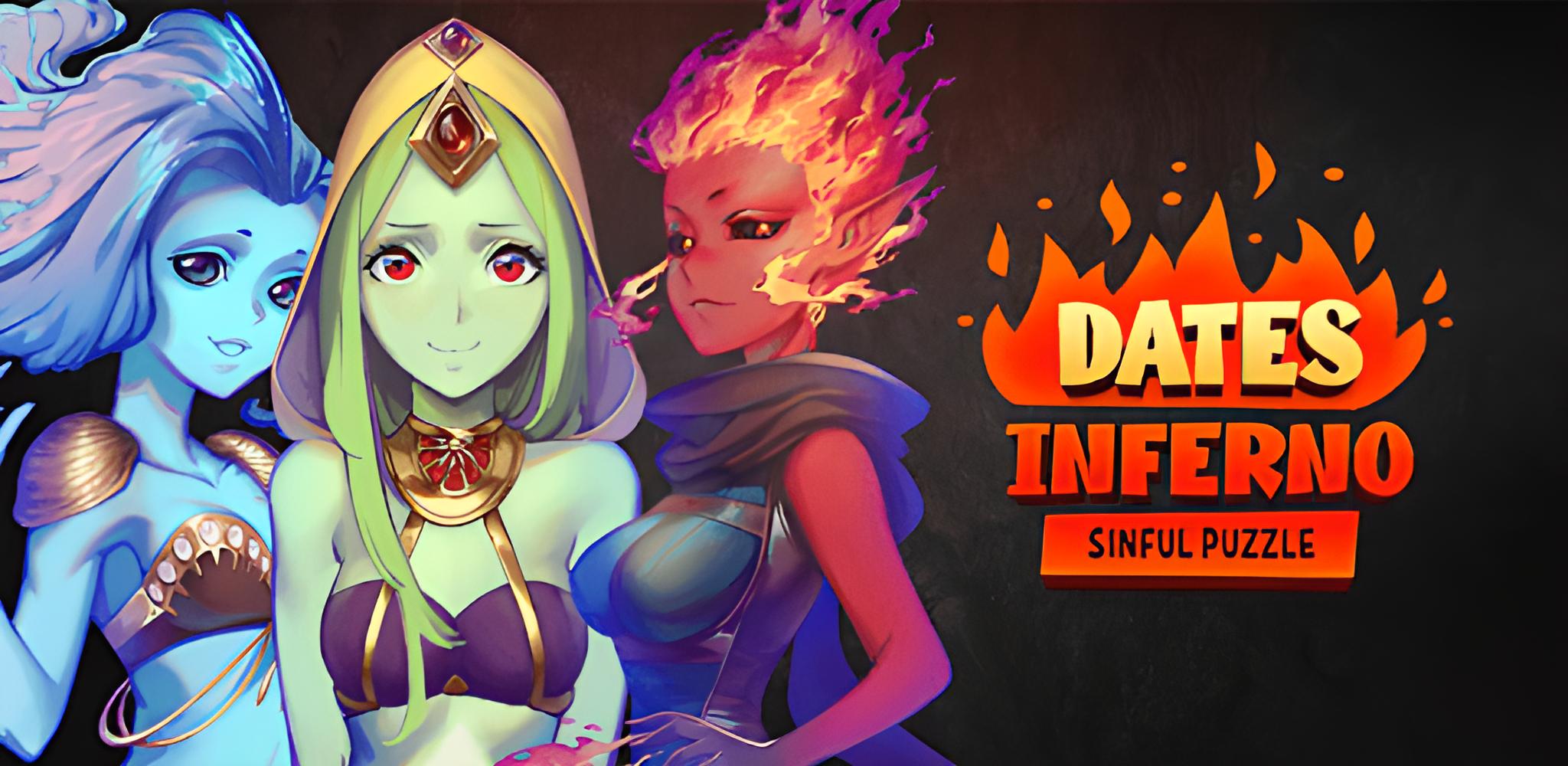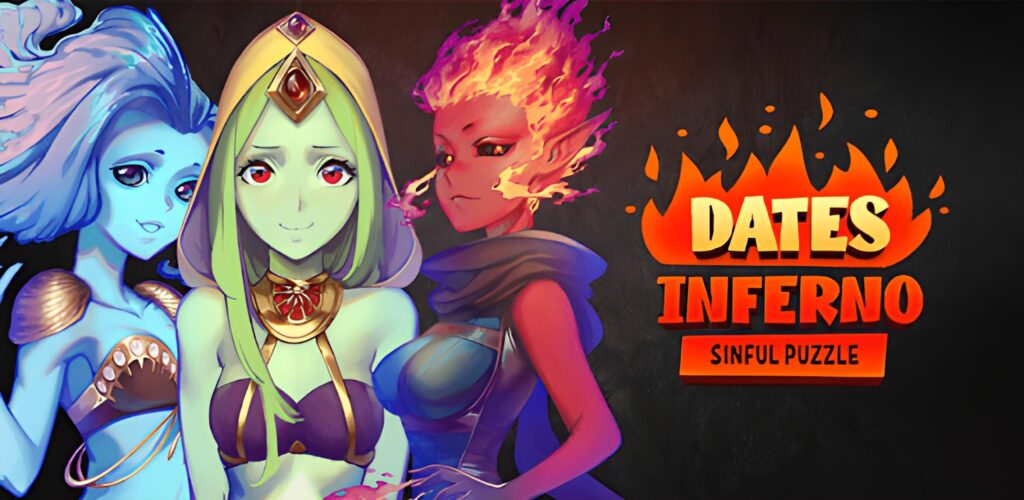 Either way, you neither have a choice nor the answers you desire, so there's only one thing to do. Get some meds, and jump right into the rabbit hole of lifespan draining!
Lucifer is the only one possessing those answers, but the road to reaching there is filled with perils, demons, and some weird juice!?
Playability Review
Overall, the game is pretty balanced, with outstanding artwork and an interesting assortment of tasks. You manage to meet a variety of demon girls along the way.
These charismatic queens have their own unique personalities, which keeps the conversation interesting. Pair that with the otherworldly story of Sinful Puzzle, and you're bound to have a good time!
21. Amber's Magic Shop
Who doesn't like a romantic dating sim filled with multiple routes catering to different fun scenarios? In Amber's Magic shop, you get to play as a dark eld whose name is – as you guessed – Amber.
Her job? Making multiple scenarios (otome, yuri, and poly) befall upon her. Luckily, you have a lot of in-game elements to interact with, so life's not all bad in this dark gothic world.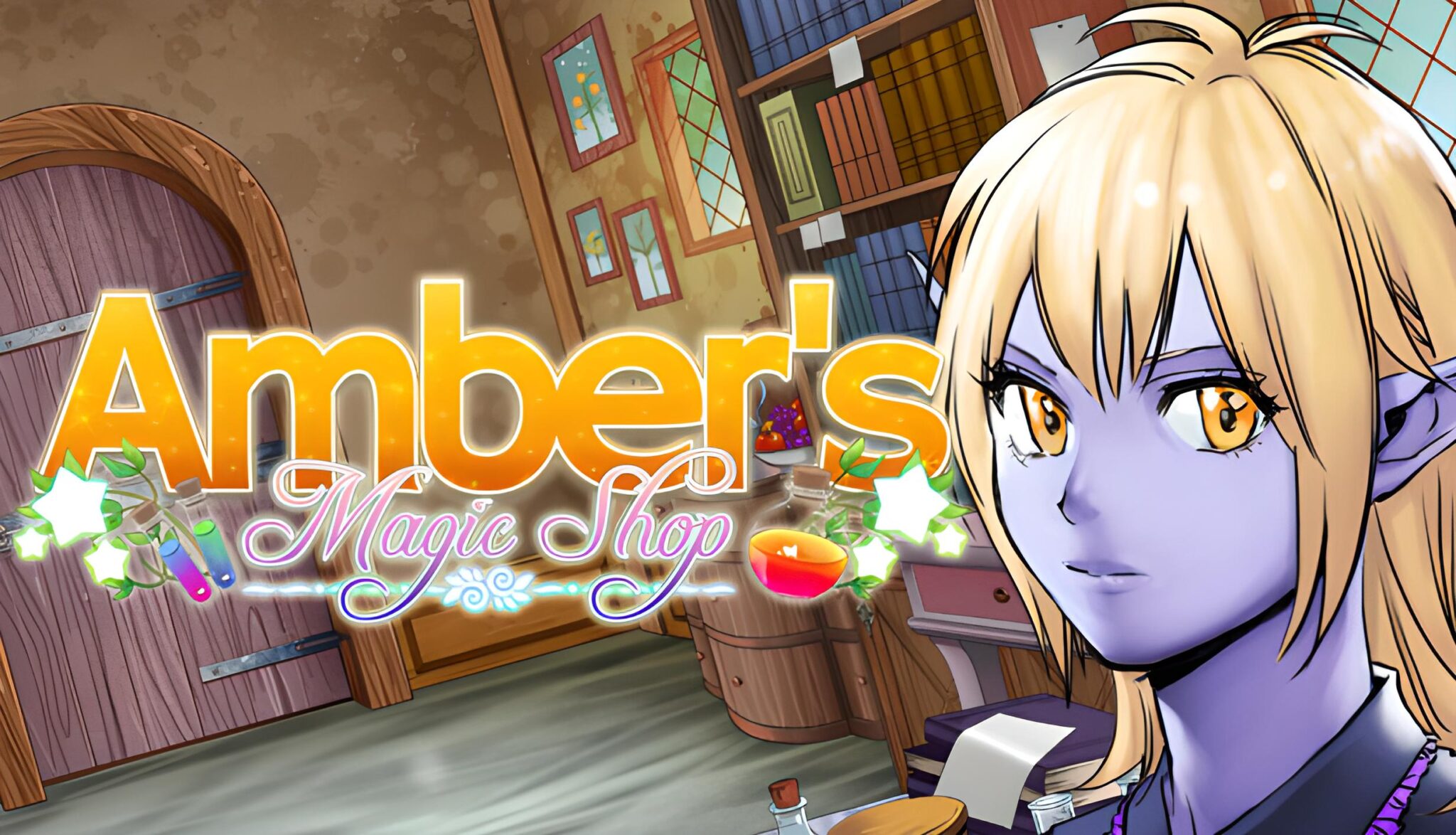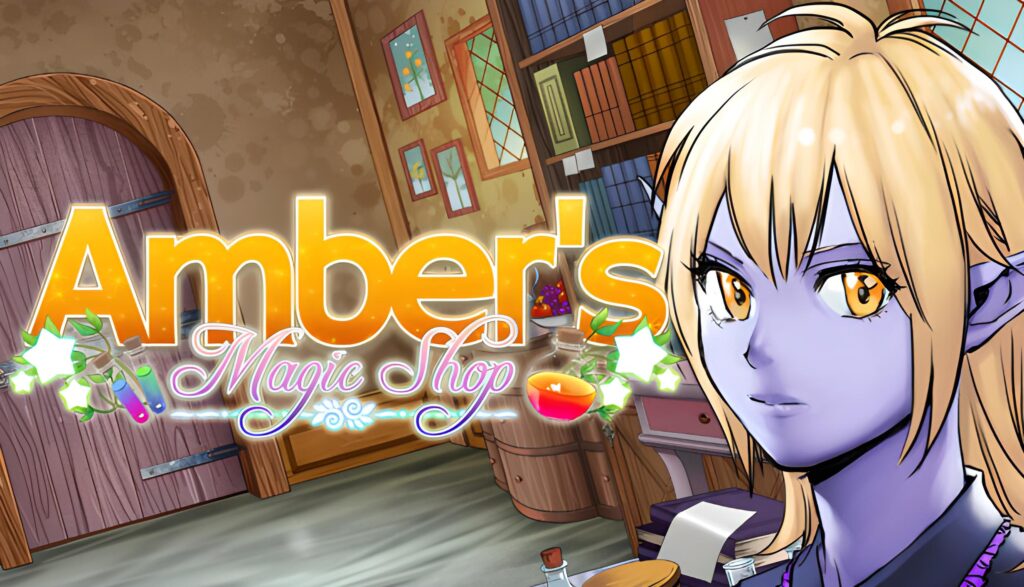 Plus, there's a shop builder minigame to spend time on, so you won't be getting bored anytime soon!
To top it all off, the in-game artwork is pretty stellar for a dating sim, so you also have that going for you.
Playability Review
All in all, the game is a must-try. It might not be your cup of the team, and it might not seem as "out of the blue" (or purple in this case). However, it's pretty well-executed and takes full advantage of its art.
It doesn't focus too much on the 'adult' aspect and tries to build the main storyline in the background – which is not too good, but not bad either.
20. Tame It!
This game sets you on a plane scene sitting near a blonde girl that wraps you in a very erotic scene – only for the plane to come crashing down.
Now, you're stranded on an island unknowing of whether the girl survived or not (let's hope she did). Luckily, you're not really alone.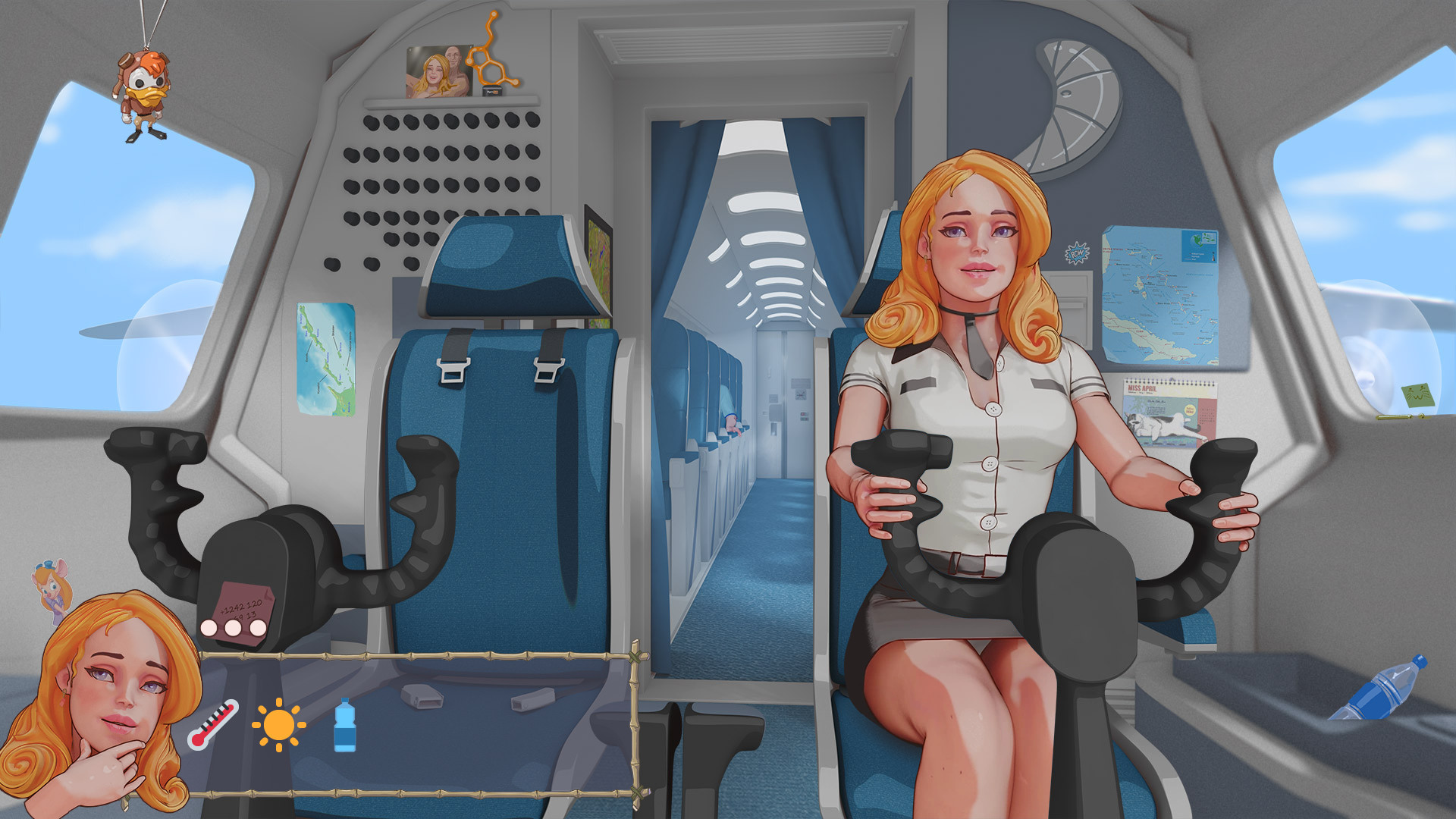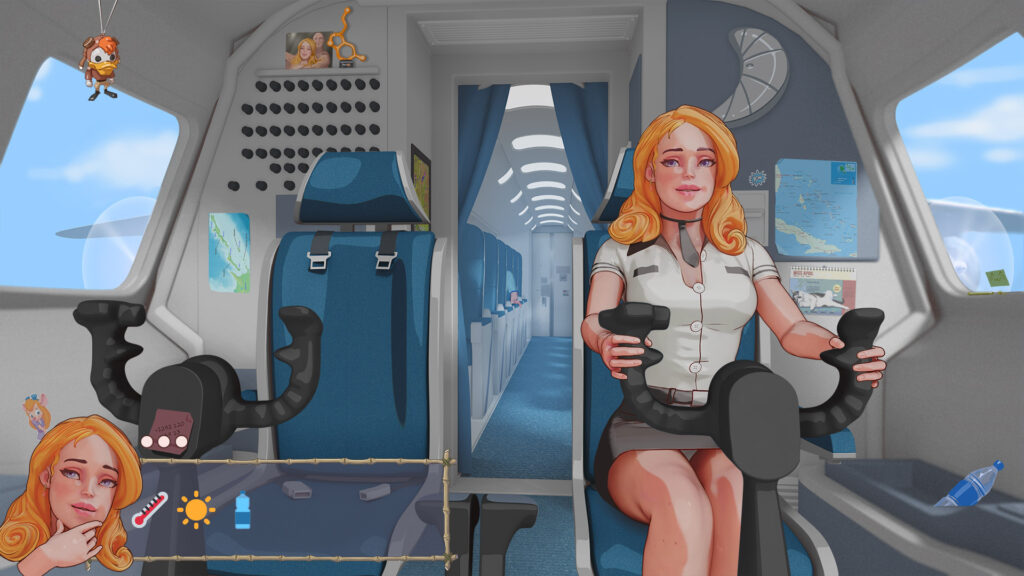 There are creatures that look extremely human-like, and it seems you can tame them. Well, this unlocks a whole bunch of possibilities!?
As the title suggests, the game is about conquering, taming, and the usual stuff. As quoted by Pokemon: "Gotta catch 'em all!"
Playability Review
The gameplay in Tame It! focuses on simple touch-screen mechanics. It uses international language since most of the dialogue is just emojis.
There's not much story to Tame It! but it sure as hell gets dicey at times, delivering you the youth you've always desired!
19. Coming Out On Top
Coming Out On Top is a game that fulfills your queer fantasies to the max. You get to play as a college senior called Mark Matthews.
There are a total of six humorous routes – with each pulling off its own weird but tacky tropes. In order to make up for your lost college time, you need to take the help of your 'helpful' roommates.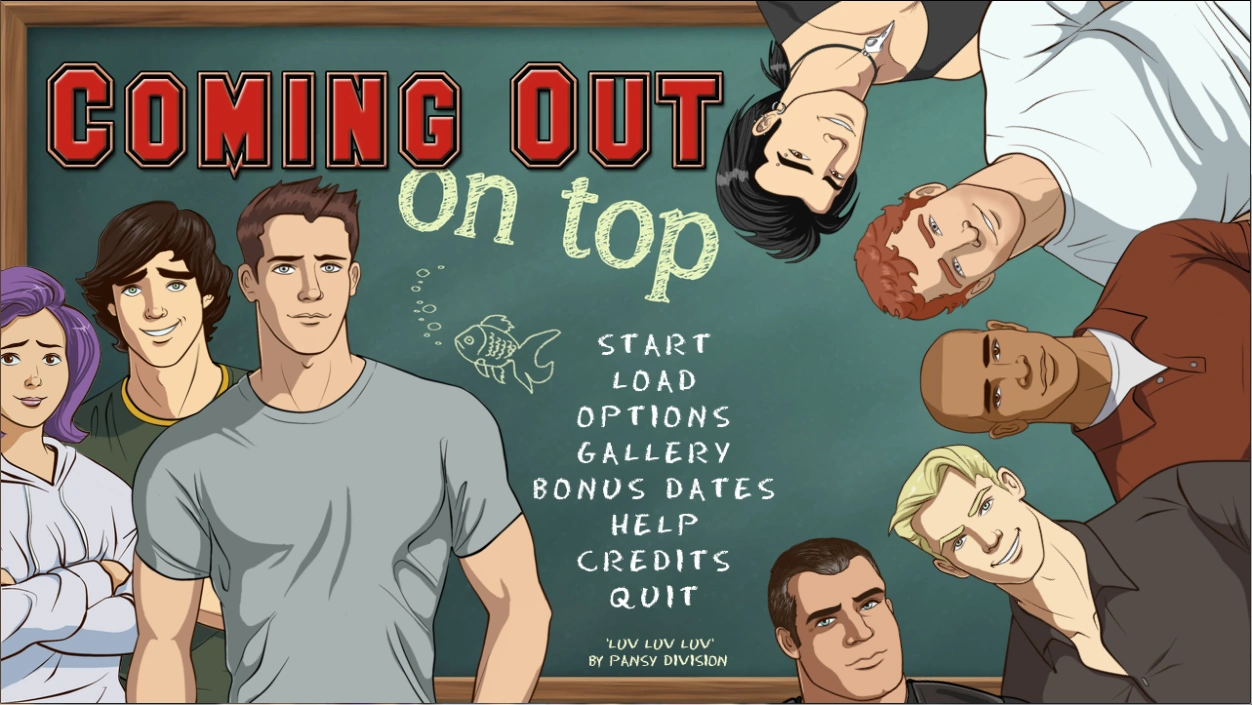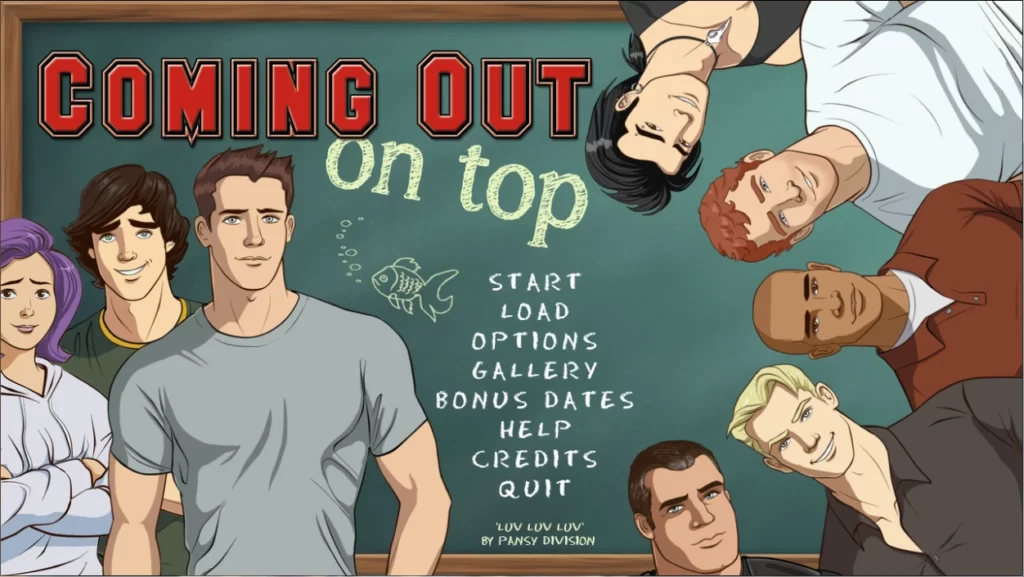 That's not all! the game features a total of 18 unforgettable hot dudes. So what's the hold-up? go on and score big!
Coming Out On Top follows a choose-your-own fate route. Plus, you can also customize your dates, so it's all pretty much perfect!
Playability Review
There aren't many games that show gay erotica in a good light. Luckily, Coming Out On Top isn't one of them. It takes well-written tropes and elevates them to a whole new level.
You don't have anything too bizarre; everyone is just the right amount of Goofy, and it really shows during gameplay. Since all options are tastefully hot, you'd get hooked in no time!
18. Casting Agent
Be it storytelling or romance; Casting Agent seems to remove any brakes to take you into an endless loop of euphoria.
The premise is pretty simple; you get to meet all the hot girls in the town to have them star in your 18+ rated videos. It's up to you to search every nook and cranny for your ideal stars.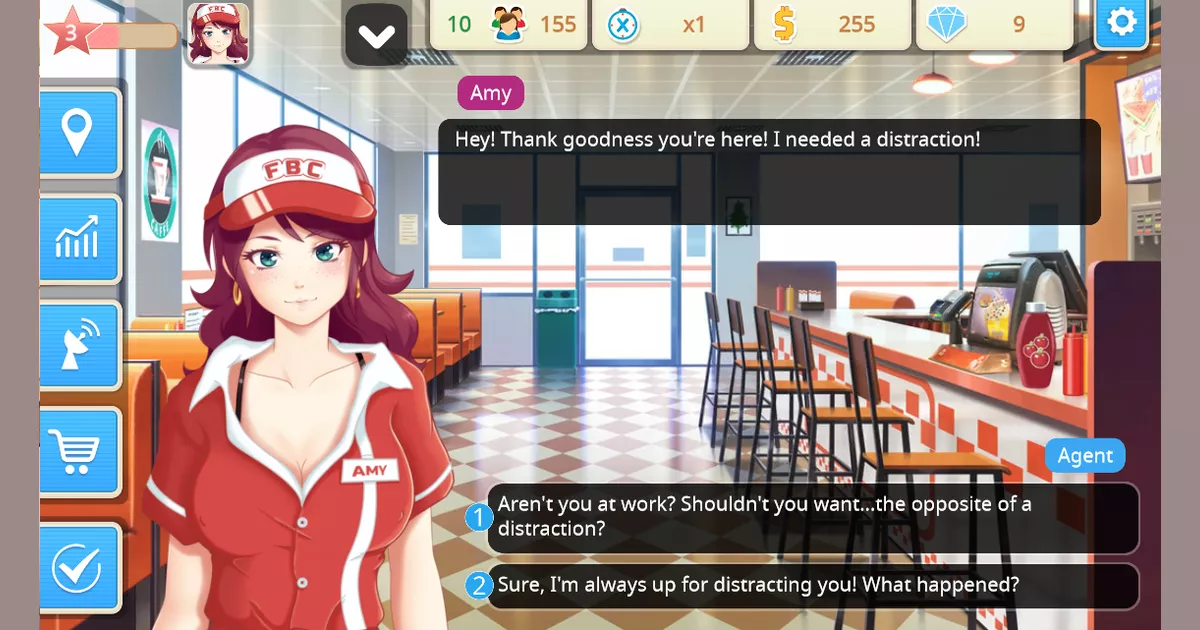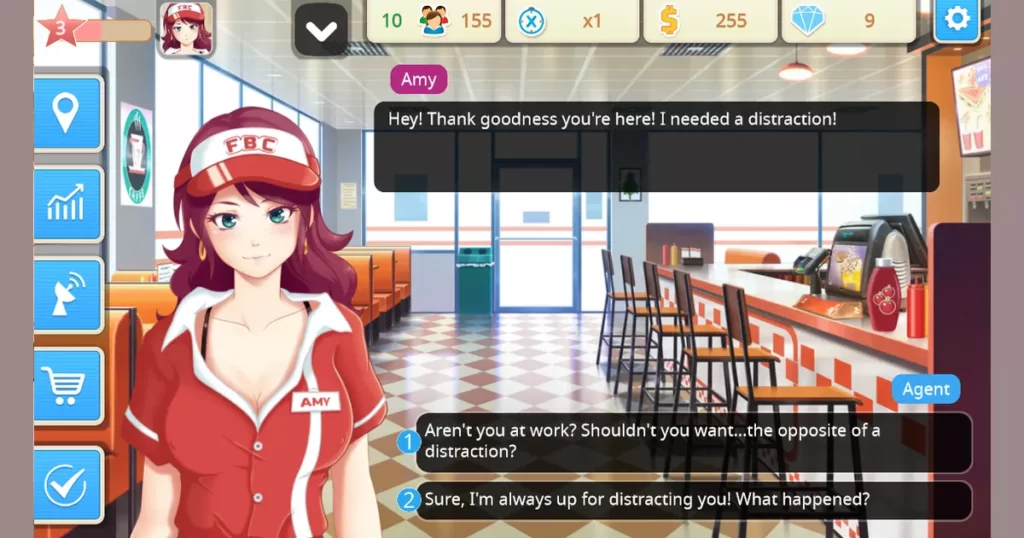 Unfortunately though, the girls lose a bit of motivation if you're not around, so be sure to aid them – whether it be verbally or physically.
The Casting Agent needs only the best of the best, and it's your job to polish these diamonds. Do you have what it takes to come out on top in this rabbit hole of a Nutaku game?
Playability Review
Nutaku games often require you to pour a lot of money into the content. While the sentiment remains in Casting Agent, it's really not that strong.
Therefore, you're going to have a great time as long as you're willing to invest your time into the game. Be sure to pay attention to the dialogue, or you might go bankrupt.
17. Goddesses' Whim
Being the owner of a big heart (and something else) can be a bit tiresome. Living a boring life, you – as the main protagonist – do nothing but study and train.
By a random stroke of luck, you find a cliche scenario where you can either save the person in front of you or leave them to die in exchange for your own safety.

Now, you, being the pure soul, decided to give your life away for another. This heroic act gets to the notice of a certain goddess.
Now, with a dream and power, you're back in the world of the living. What's more? There are an awful lot of girls ready to fall in love with you, and it's up to you to satisfy their love and lust!
Playability Review
This is a pretty wholesome game where you forget the concept of time. Despite the mechanics being downright simplistic, you will find yourself hooked just enough to keep consuming the content.
Luckily, the game gets constant updates, so you'll never cut a loss. Overall, Goddesses' Whim keeps getting better and better, so you might need to put some work in your stamina.
16. Bumpkin Boy's Bizarre Adventures
The game works exactly as the name suggests. A bumpkin boy from a remote area finally decides to pursue higher studies in a metropolitan city.
Little to his knowledge, the difference between the cities and his hometown is like day and night. Luckily, a family friend offers him a place to stay, where she lives, along with her two daughters.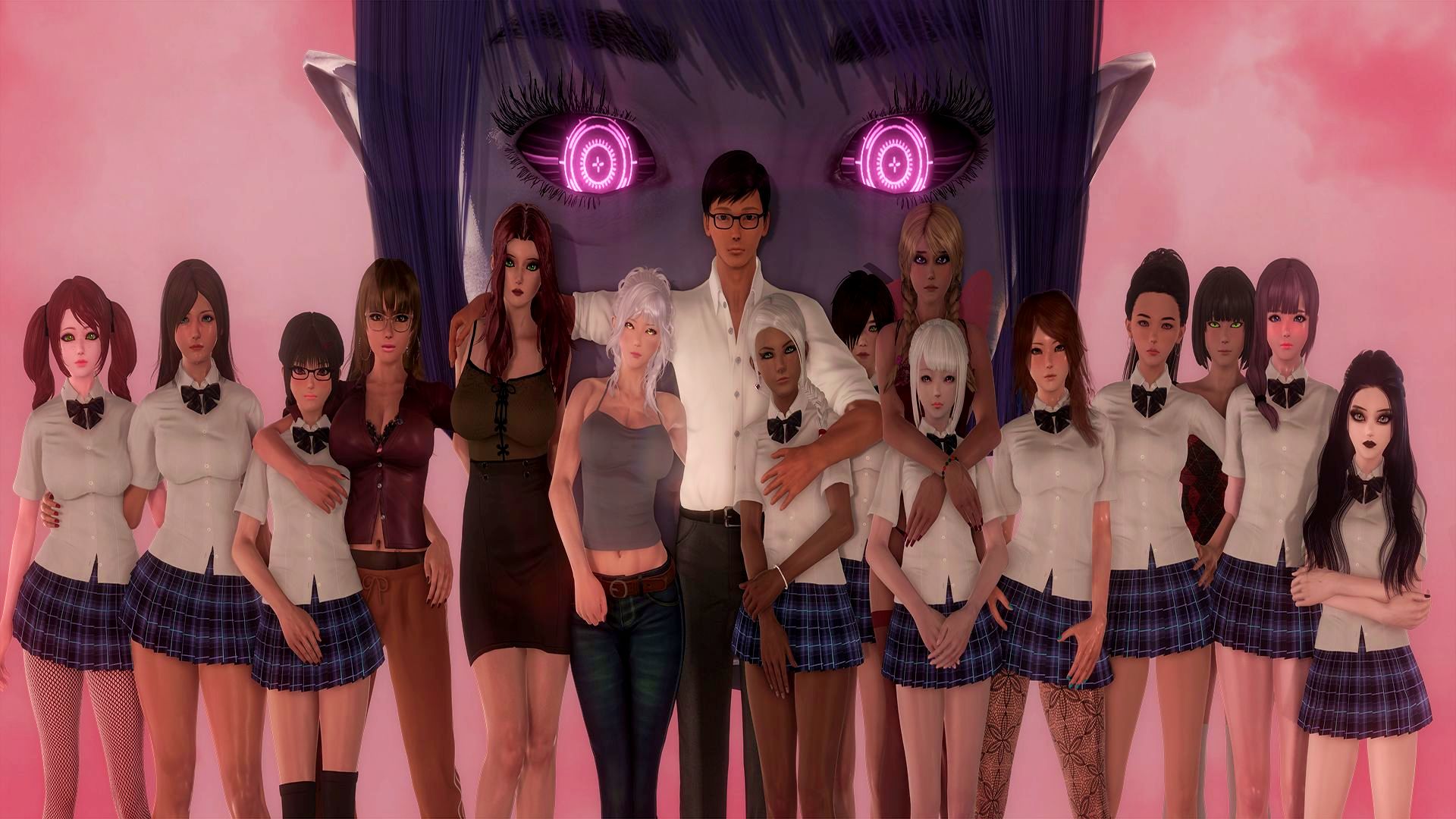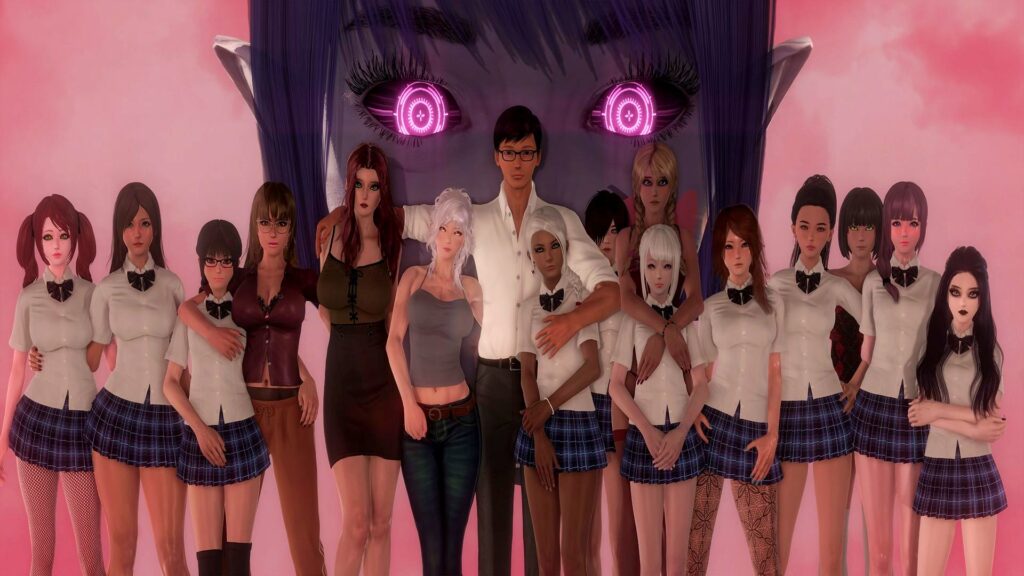 In order to learn the 'culture' and 'etiquette' of the city, you need to commit their teachings to heart. Might as well offer them some cultural exchange, too, while you're at it.
With that said, the game is free to play, and comes with a lot of scenes and events around the entire city, so you won't be stuck seeing the same 3 faces throughout your playtime.
Playability Review
There are certain scenes where there's a lot to be desired. However, the general number of 'good memories' tops them all, so it's definitely worth a try!
Plus, the Bumpkin Boy's Bizarre Adventures is pretty well-made in terms of art and game design. Therefore, you just need to head in and flip your brain off, and you're pretty much good to go!
15. A Town Uncovered
Ever wanted to get spoiled so much that you forget what's right or wrong anymore? A Town Uncovered has got you covered!
You get to meet a lot of 'aunties' that ensure you never feel down – no matter what. However, cheering your spirits is not all they're good at.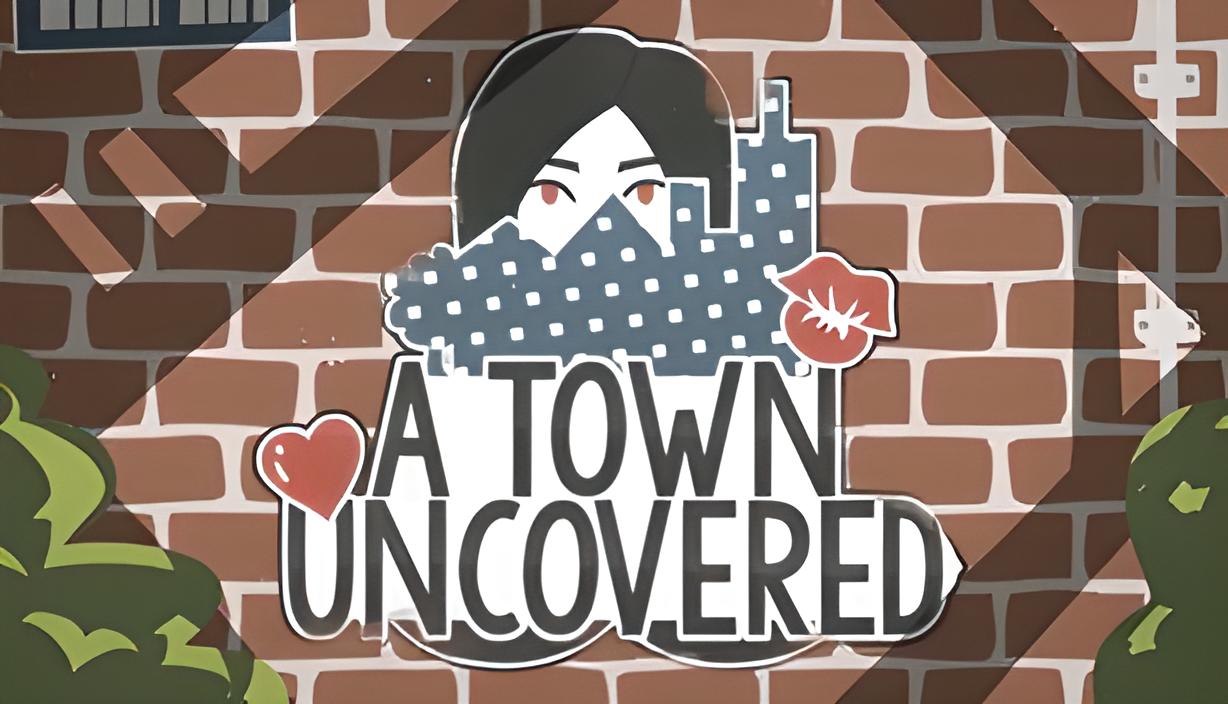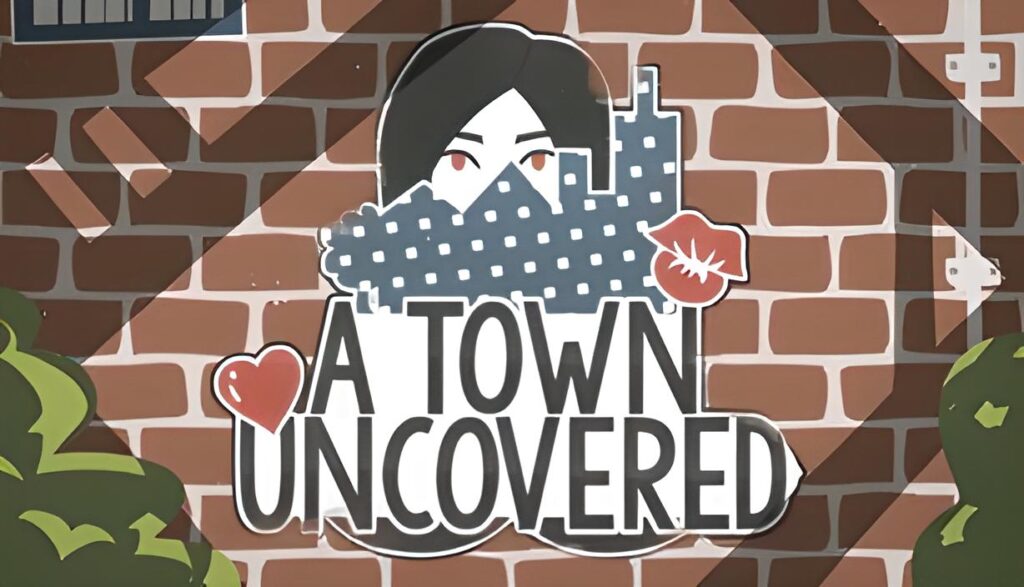 However, life is not as good as it seems; it's only a matter of time before you find yourself wrapped in a difficult situation. Do everything in your power to ensure you get out of it as smoothly as possible.
Besides, even if you don't get out, your aunties are always there to cheer you up, so there's no getting depressed in this one!
Playability Review
The game has admittedly gotten a bit old. However, it works pretty well, and the in-game jokes are just as tactful as ever, so you won't be getting bored.
Pair this with the fact that A Town Uncovered is completely 2D, and you've got yourself a journey to grind! The tropes in this game are not light-hearted, so be sure to do your homework before diving in.
14. Out Of Touch!
Out of Touch! is a pretty serious yet odd journey through different phases of romance. It is a psychedelic comedic tale about two childhood friends that separated due to a huge misunderstanding.
You play as CJ, the big doofus main character that was considered the main culprit of what transpired with his friend all those years ago.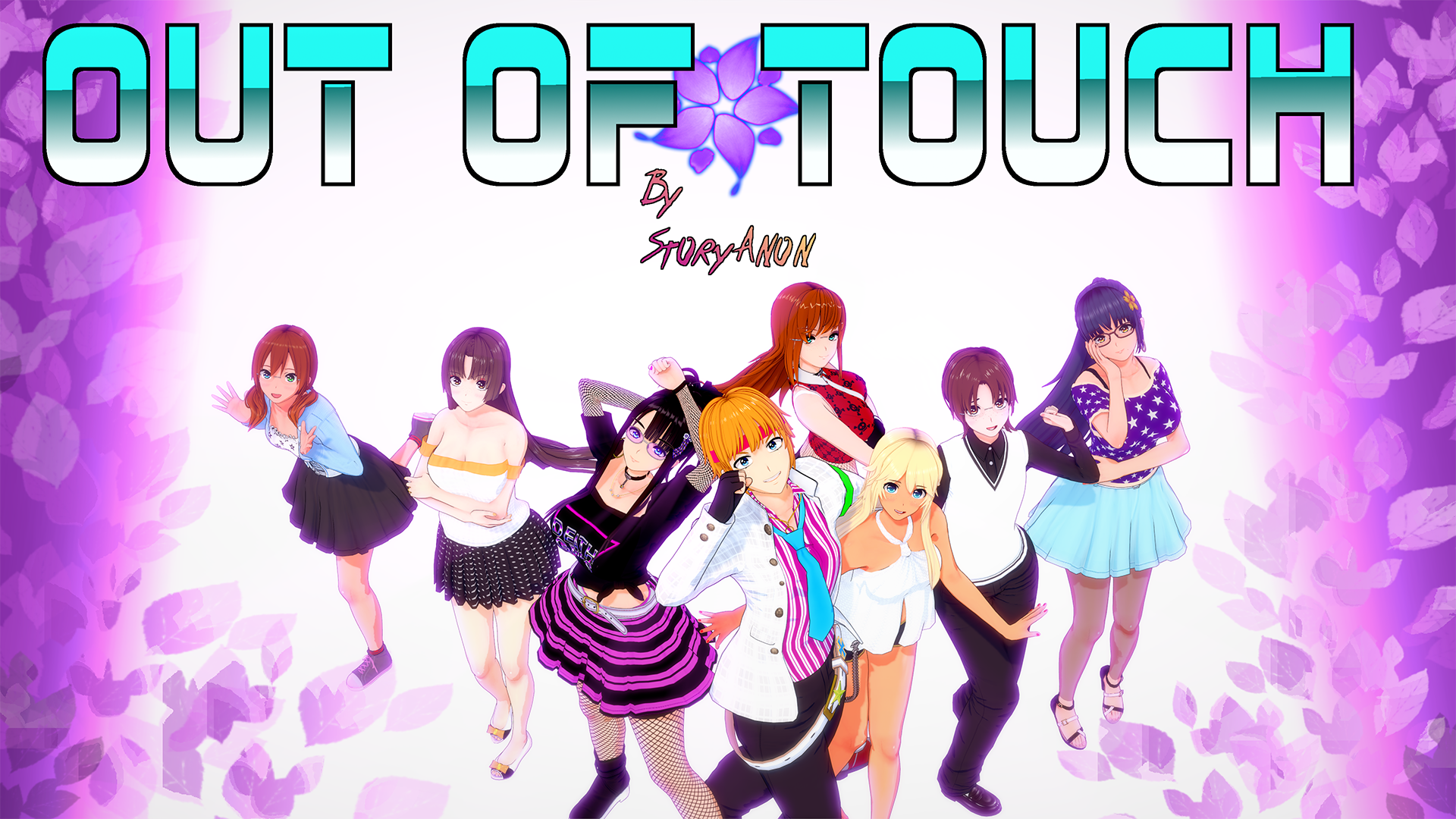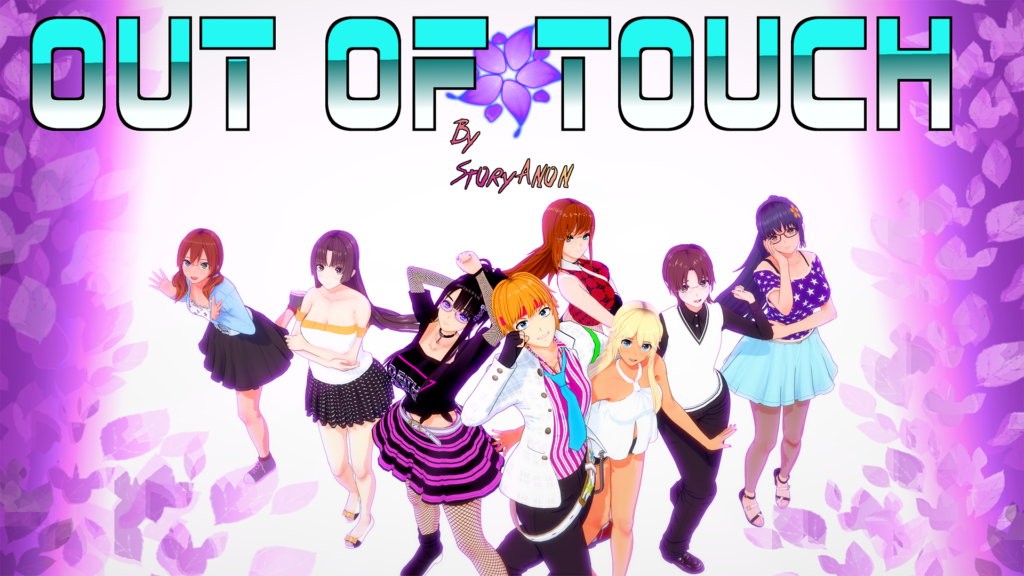 Now, reformed as a better man, you're back in the game to fix all those past bonds or maybe make some new ones altogether.
Regardless, the spirit of redemption kindles deep within you, but – for some reason – even the god of luck is against you. Will you defy the odds to convince your friends you're the same innocent guy all those years ago, or is your destiny already tainted?
Playability Review
Out of Touch is a game that takes a few tropes and does justice to them. It does not try to overload you or go overboard in general.
Rather, it elevates what it has to give an experience, whether it be dramatic or romantic. You get to know the characters, interact with them in many ways possible, and learn to love them.
13. Ladykiller In A Bind
It's not always about you; it's about your mistress; you're just her loyal slave, so behave like it! Funnily enough, you were supposed to be the one doing the domination.
But for some reason, he had the brilliant plan to make you crossdress like him and go on a cruise ship in his stead. Now, it's time to deal with a geeky stalker and an extremely gorgeous beauty who wants to bind you for some reason.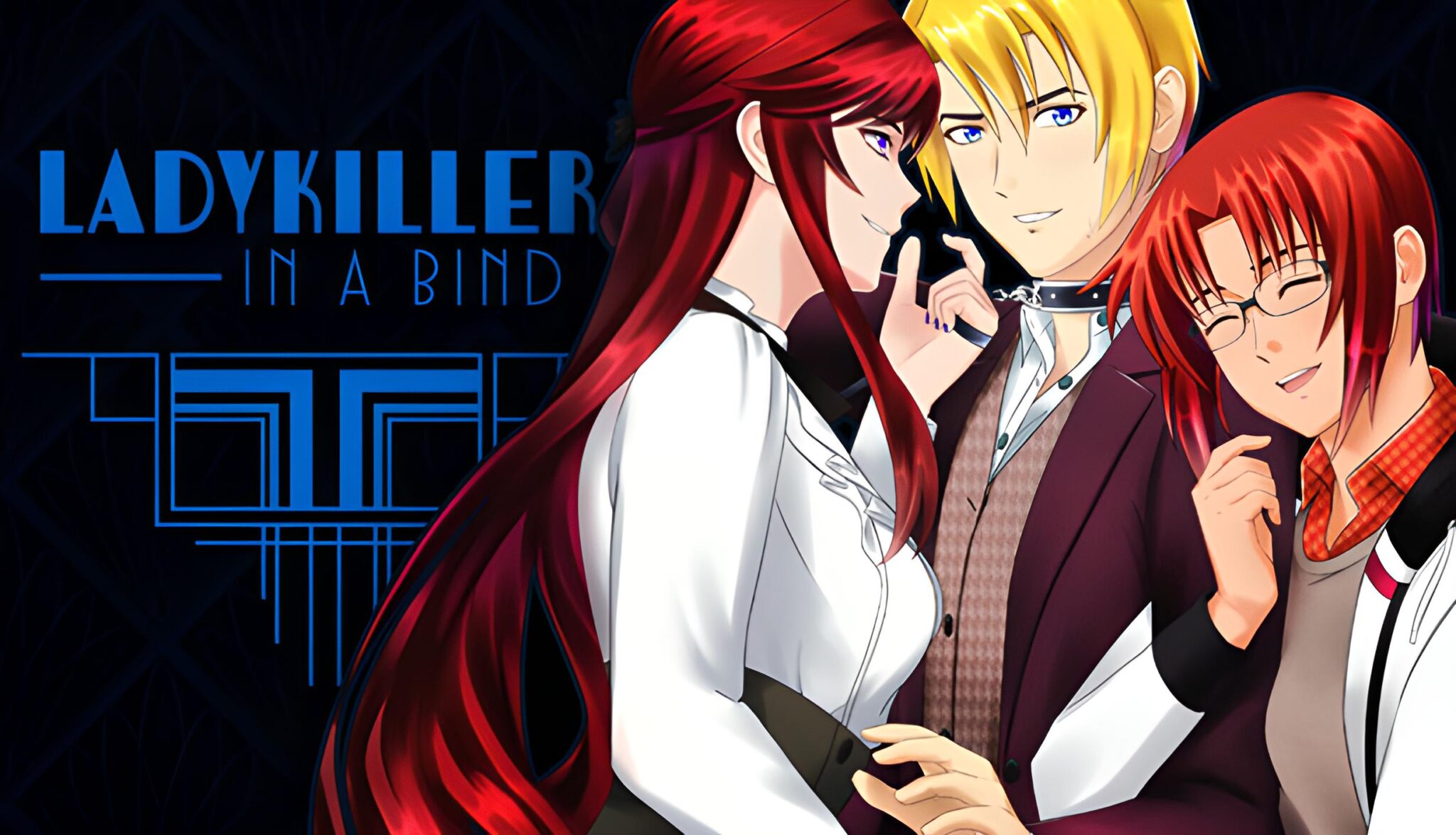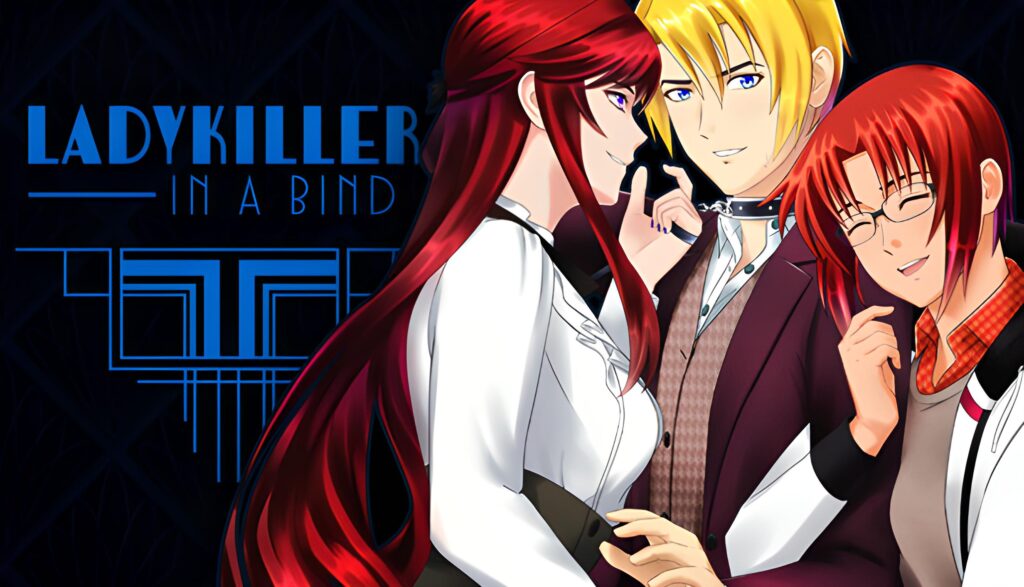 But hey, you're kind of getting into it, so all is good. Plus, you just have to survive this for 7 days; how hard could it get?
Very hard, apparently, if you ask our main character, that is. Besides, you're the one piloting her, so try to keep your desires in check.
Playability Review
Ladykiller in a Bind is a game that has gotten the love and care it needs. You have well-thought-out characters, an interesting narrative, and an original story.
But you're not here for that now, are you? Luckily, every other aspect is well-optimized as well, so you're essentially getting an entire package!
12. Curose Had It Easy
Picture this; you're stranded on an unknown island with no signs of help in sight. You've waited for days, but nothing seems to be working.
By some random stroke of luck, you have your pretty cousin stranded there with you. Will this bloom into romance? or will you somehow escape the island?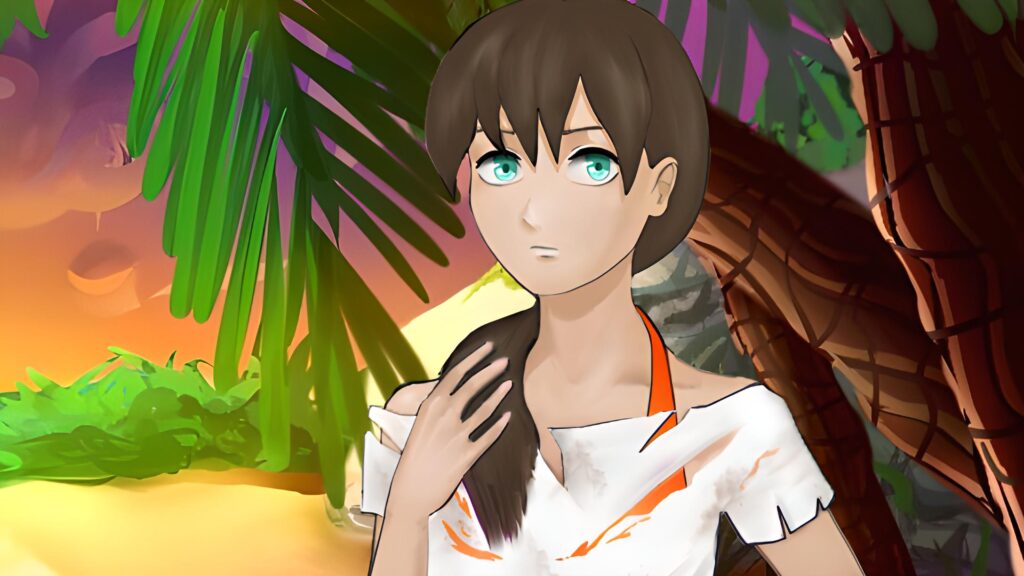 The latter isn't really an in-game feature, so there's only one option. Hey! at least she's cute, and you don't have any coping tools with you, so it's only a matter of 'when'.
There are a bunch of endings, so you're pretty much the only one in control of your destiny. Factor in cheat codes, and there's no realistic way for you to mess this up.
Playability Review
While the art style leaves much to be desired, the game itself is actually pretty fun. It hooks you in no time and keeps you invested throughout its short duration.
The entire story revolves around a three-day timeline, so while you can't be hopeful for more, the time you've spent with your cousin is well worth it!
11. Sisterly Lust
The name pretty much gives it all away. Sisterly Lust is a choice-based visual novel that explores familial bonds.
Until now, you've lived in a town far away from all the hustle and bustle with your father. He was a good man, but alas, it was time for him to meet his maker.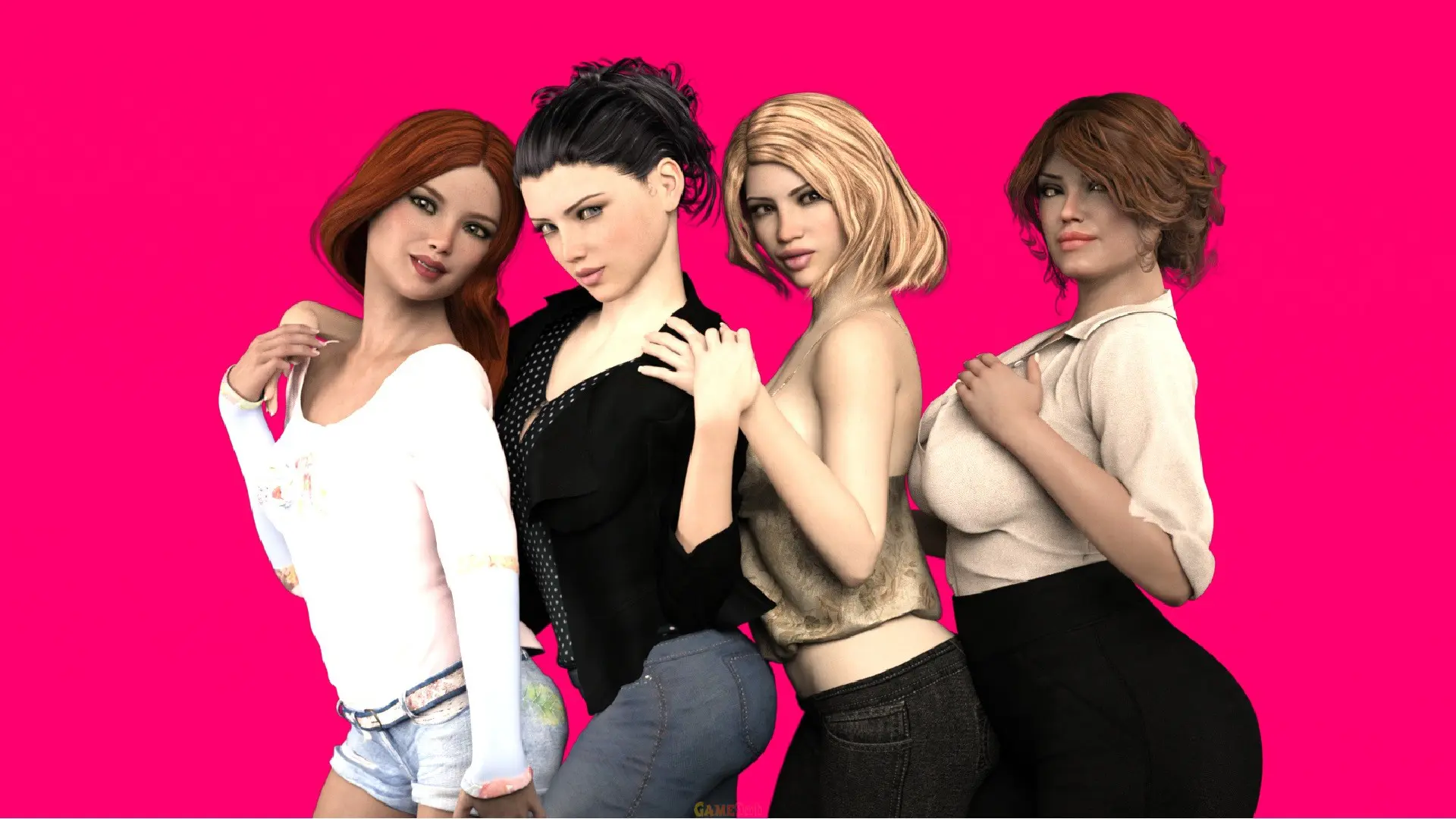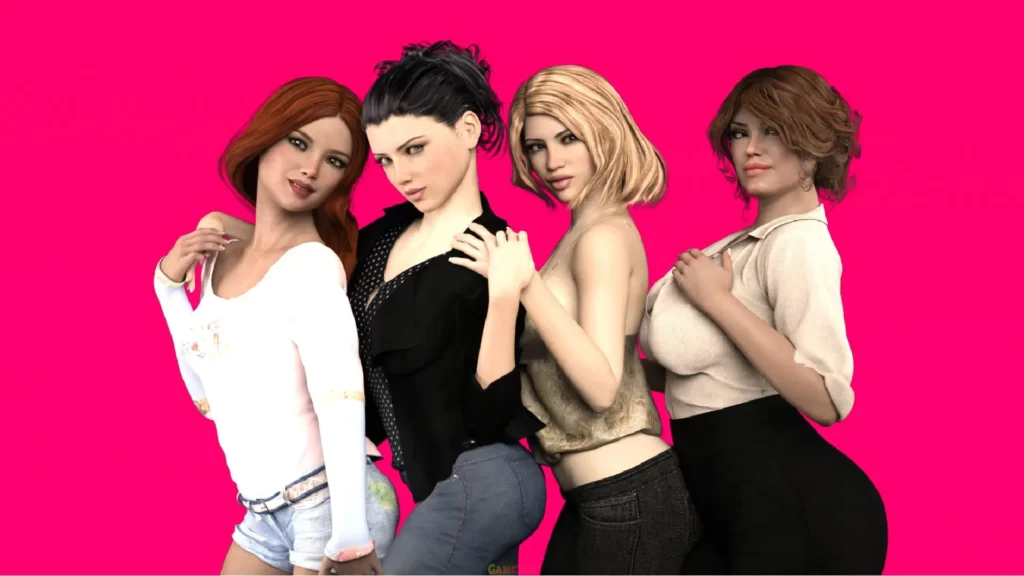 Your mom (who divorced your father) attends her funeral and asks you to come with her to meet your sisters and live with them to be a family again.
Now, increasing the family wasn't a part of her proposition, but you, being the gentleman, always like to give more than what you get.
Playability Review
You're going to explore all the mainstream fetishes in Sisterly Lust. Despite it feeling a little toned down, there's always something for you to experience, explore, and build upon.
The choices have an actual impact on how you proceed with the game, and there are actual lust and corruption meters to keep track of your progress. Therefore, the ball is pretty much in your hands!
10. Melody
Same story, but different settings. In Melody, you become a musician that – after breaking up with his partner – is trying to seek temporary shelter.
Because, as you guessed, it's hard to make a living as a street musician. Luckily, you get shelter at your friend Tim's place. However, this is where you will meet with Tim's sister after three whole years.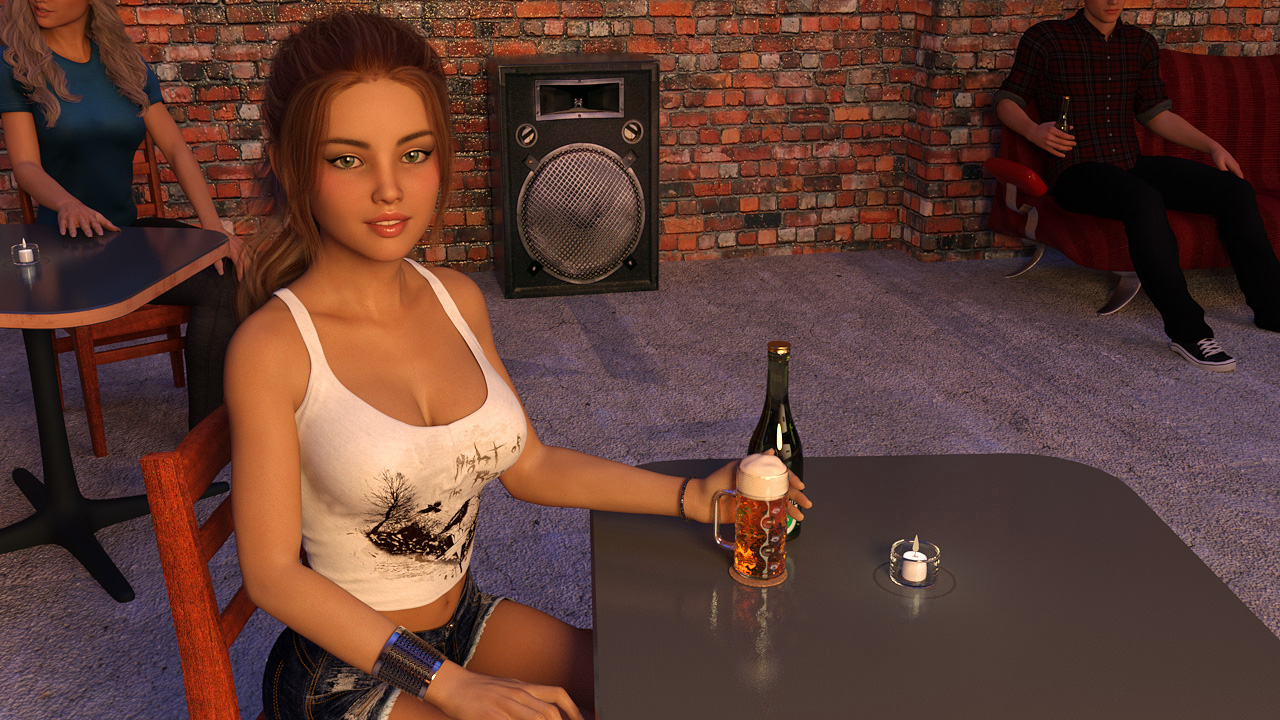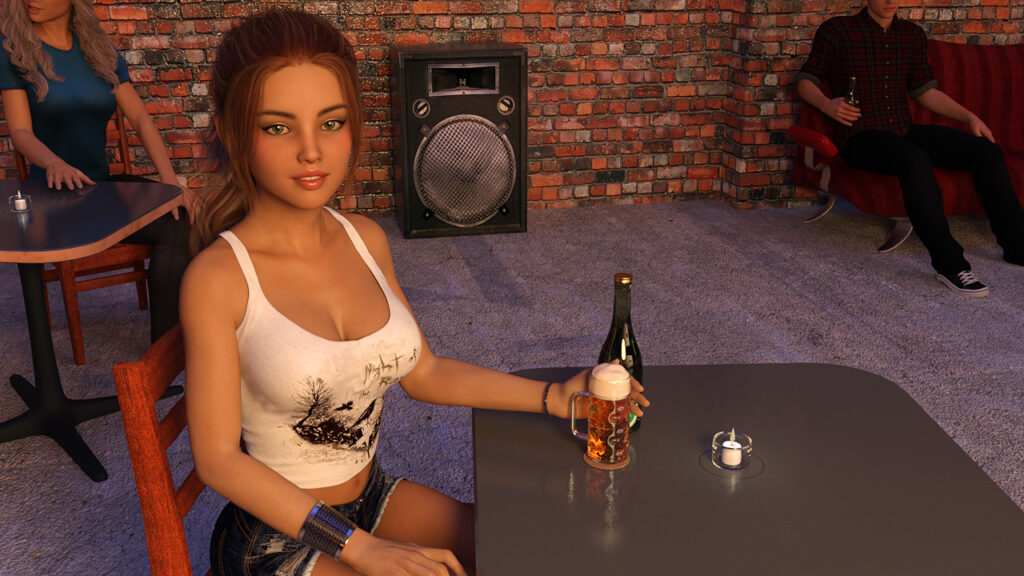 However, your goals are not that simplistic. Try your luck with every single girl that crosses your path. Some might respond back, and some might be understandably creeped out, but that's not stopping you.
Either you're going to have an insanely strong arm by the end of this game, or you're going to get a +10 in the art of impressing women. Win-win situation either way.
Playability Review
The game is pretty addictive – all things considered. The wide variety of options makes you keep going, despite the story being shallow and dull.
Overall, it's a pretty to-the-point game with its sole focus on the main dishes. However, you're still getting a plethora of dating options, so it's well worth it.
9. Dreaming Of Dana
Imagine having enough money that you've never needed to do anything in order to win in life. Now scrap that imagination because you've yet to win the heart of your sister Dana.
You have to devise a plan to court her one way or another. You will be meeting many girls in your path, but your ultimate goal is still Dana.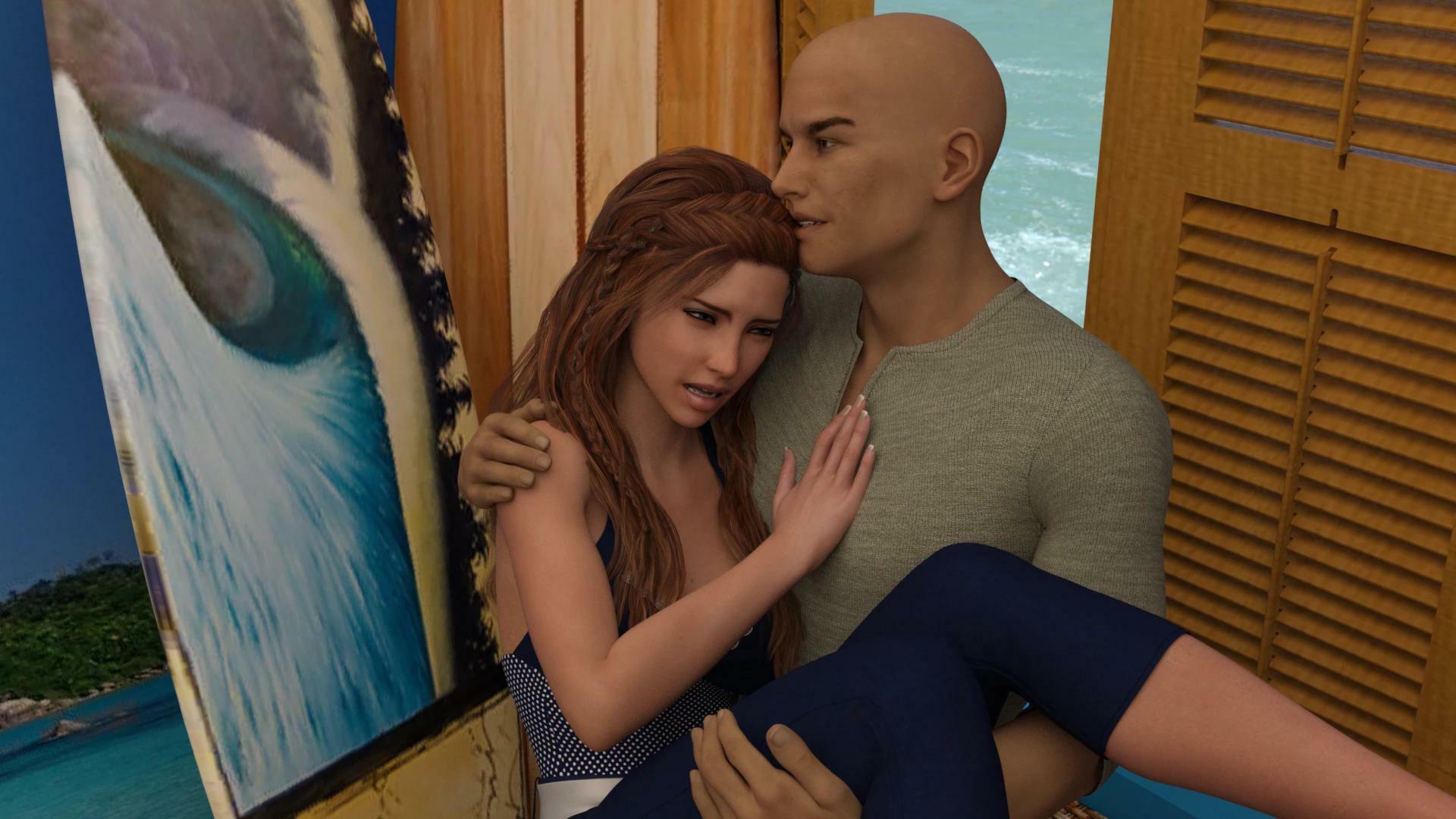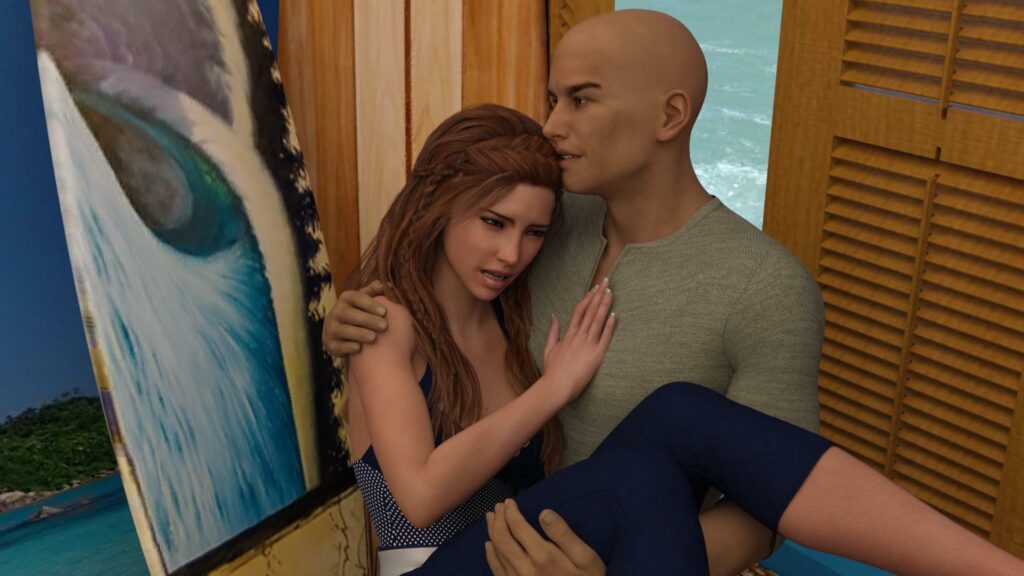 The twist? You're going to your father's company every day instead of being a house hermit. While this has definitely gotten you out of your comfort zone, the end result is all worth it.
However, it's always better to get some practice done with other girls at the office. Your timing needs to be just right, and the game will automatically make the magic happen!
Playability Review
You have an end goal, and you have a well-laid out path. The remaining is entirely dependent on your choices and whims.
The graphics of Dreaming of Dana have admittedly become a bit dated, but the game still tries to keep everything fresh due to its strong narrative.
8. Waifu Academy
This game is a direct descent from the god of degeneracy. It comes in a nice hefty package and features an all-you-can-eat buffet. What else could a man ask for?
The premise of Waifu Academy is pretty simple: You're a male student in a school that has to create awkward situations with your classmates in order to unlock romantic scenarios.
You're doing this to avenge the abuses they've implemented on you in the past, so it's well within the moral boundary, or is it?
Since you have the power of both god (the game's creator) and anime on your side, it's pretty hard to mess this up. Just go out there and be yourself, and you'll find a bunch of girls head over heels for you.
Playability Review
The game offers a lot in terms of character choices. Every girl will eventually fall in love with you, regardless of your choices, so there's not a whole lot of 'playing' to do.
Waifu academy is a game where you sit back, relax, and let the flow of the story dictate everything for you. There are a fair number of scenarios to explore, so you'd be hooked in no time.
7. Dual Family
Dual Family is a game that lets you experience different perspectives in a family. If you want to be a father that engages in certain activities with your stepdaughter, that's cool.
If you want to experience the same steamy moments as a stepbrother, then that's fine as well. Everything is plausible as long as you will it. Is your sister too young for you? Make use of your mom instead!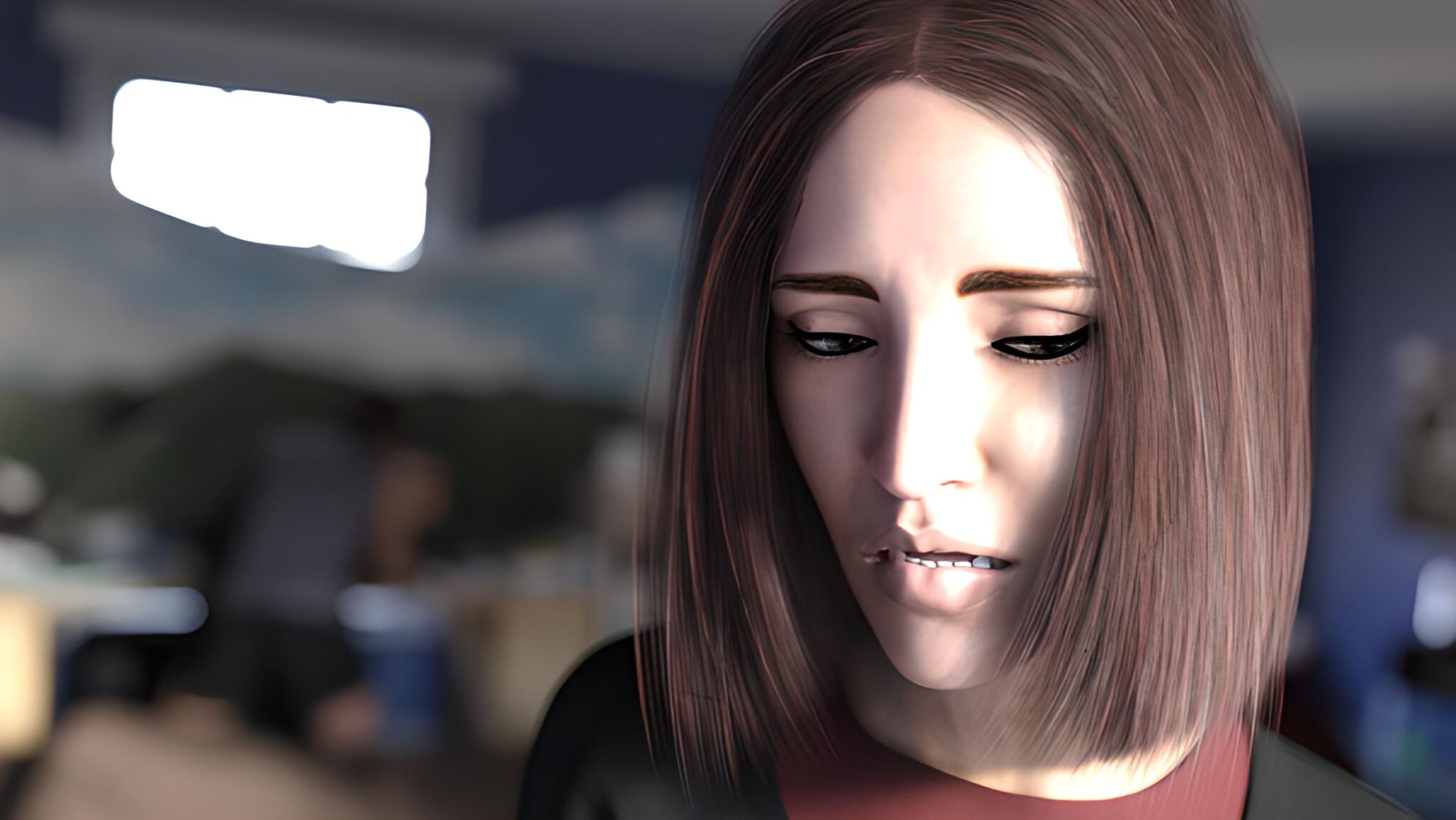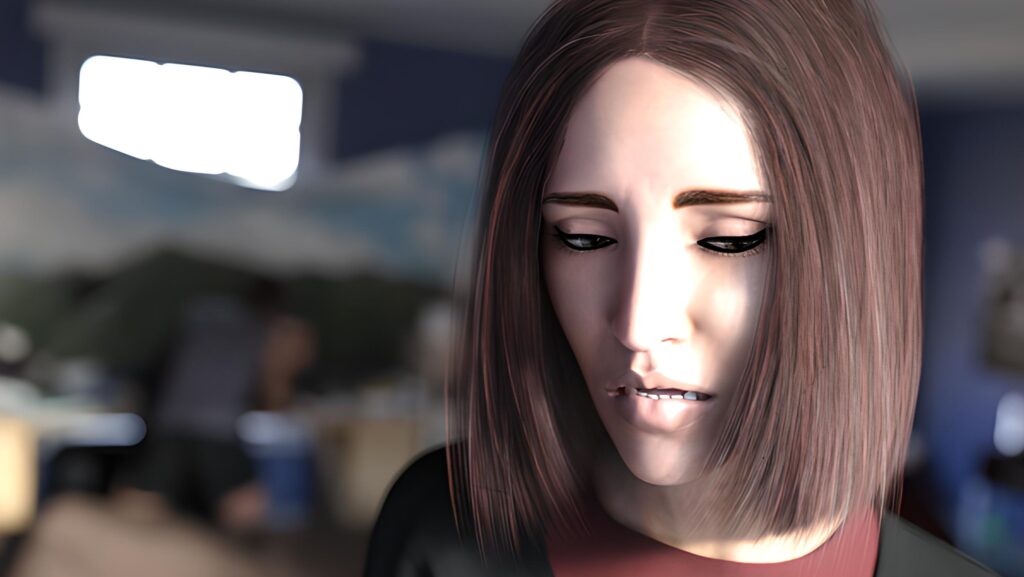 With simple left or right swipe controls, you can fulfill your dream of being the prime family guy! Dual Family is more of a simulator than a visual novel, so the level of immersion is pretty deep.
Grab some popcorn, and get right into familial love with this one-stop shop of delightful pleasures!
Playability Review
This game possesses great graphics for its genre and allows you to choose not only the man you want to be but also the woman you want to love.
The 3D simulation – paired with the dumpster fire of minigames, make Dual Family a good addition to anyone's adult collection.
6. Harem Party Game
Have you ever saved the world with the power of erotica? Our main character Moriuji Haru surely has, but he's not too happy to reveal the hidden sauce.
As it turns out, Haru was busy playing an unnamed RPG and was about to beat the final demon king. However, random lightning crashed in his room – revealing all the heroines of the game in front of him in real flesh.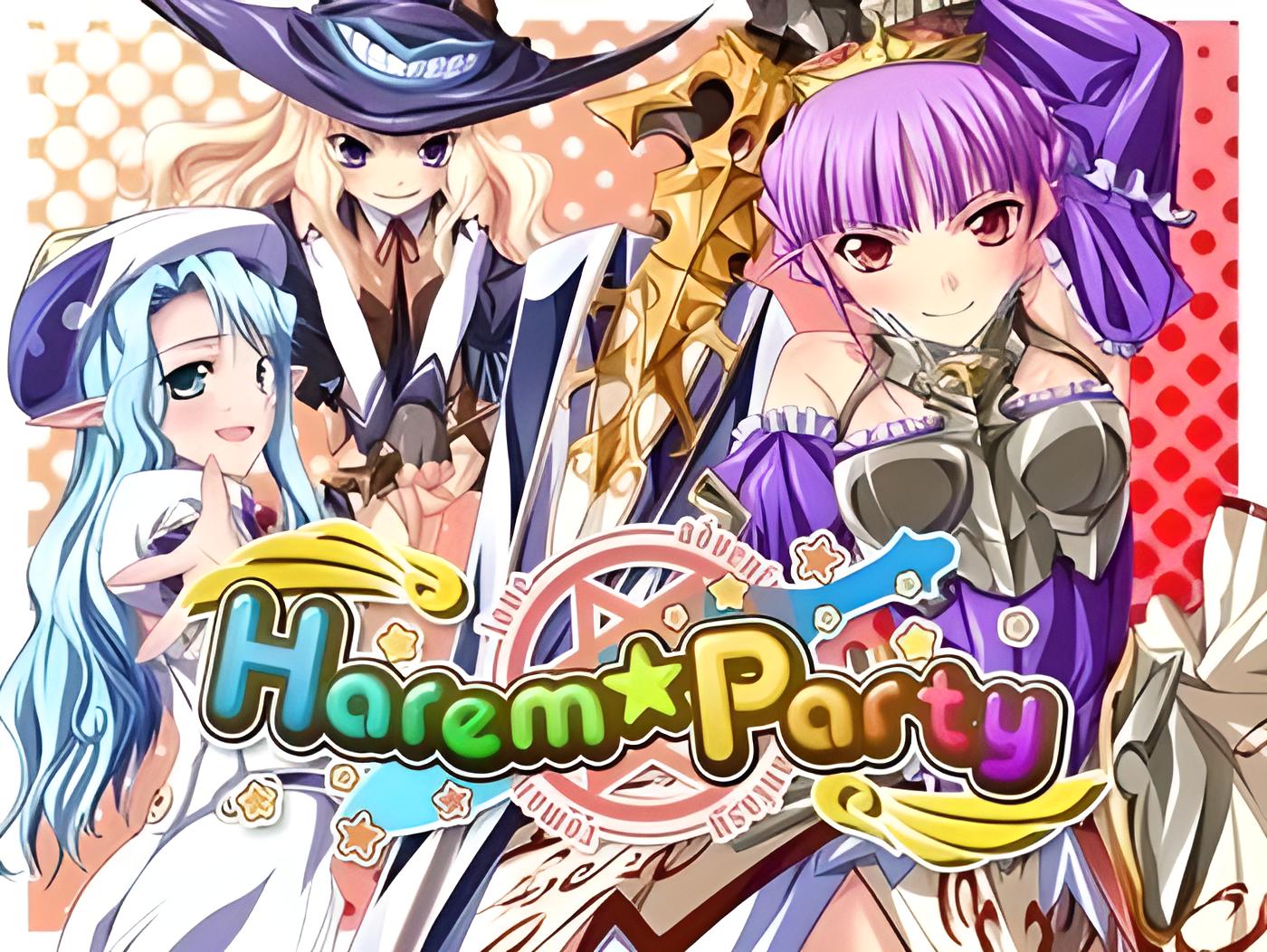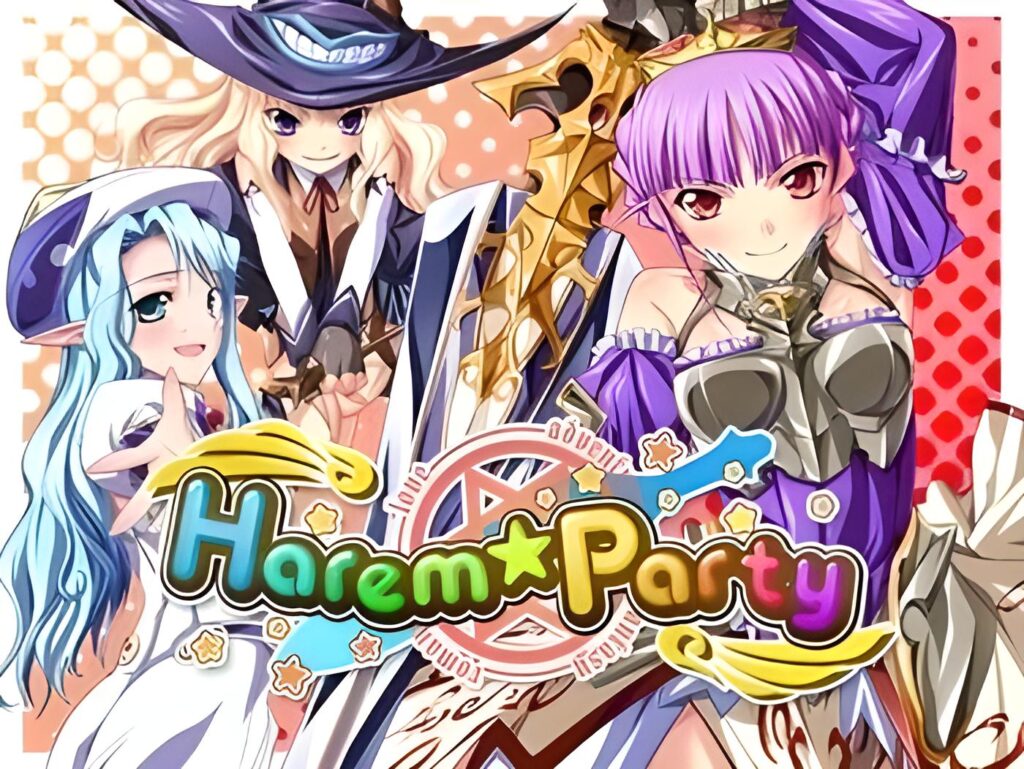 Confused by the weird turn of events, the heroines explain how they've shifted the main battle to reality and that they've always wanted to meet the hero saving their world.
Unfortunately though, they need a little 'help' from the hero in order to sustain their existence in the real world. Yup, folks, this is how the legend of Moriuji Haru unfolds!
Playability Review
There's a lot of in-game lovemaking, a bit too much of it, in fact. However, the story managed to deliver a compelling narrative. For a game belonging to the same category as Summertime Saga, it's pretty well made.
All the heroines have their unique personalities, and while they're not too different from your generic shoujo tropes, you'd still get enough to keep yourself busy.
5. Lab Rats
There's no going wrong with study-based settings. In Lab Rats, you get to work in a biology lab as an assistant.
As a third-year engineering student, your days are pretty hectic. Fortunately, everything's calming down, or so you've thought.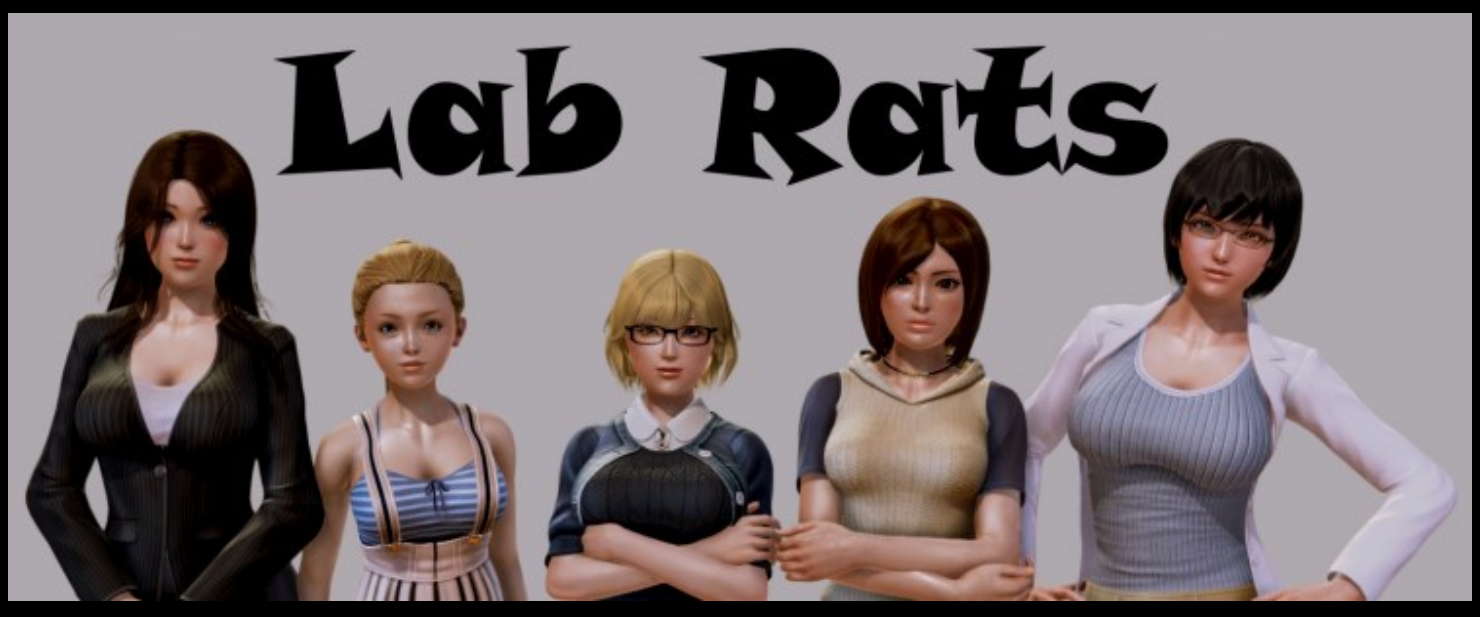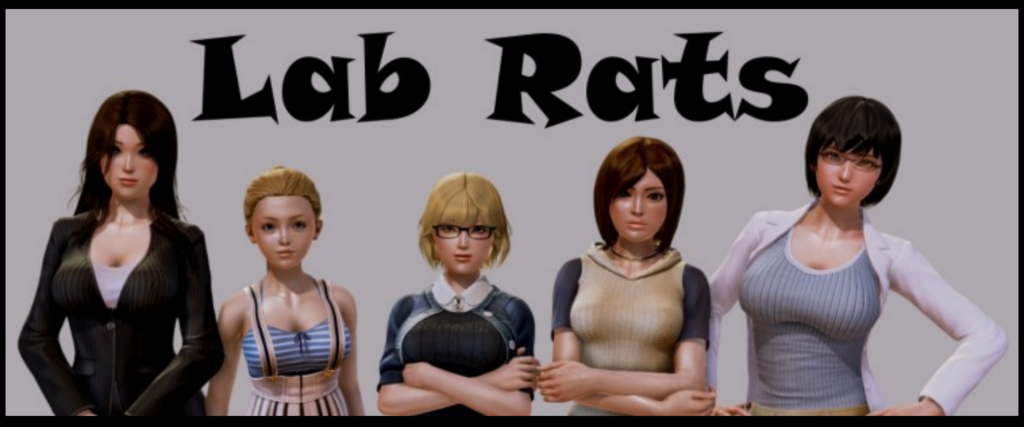 Out of the blue, a promotion kicks in, and you're a lab assistant now. How do you make the best use of this time? By learning something or by 'teaching' something?
With careful planning and strategy, you will have to make your 5 coworkers warm up to you. There sure is a quickfire way of achieving this; we'll let you make a guess.
Playability Review
This is quite an underrated gem, both in terms of gameplay and storytelling. Plus, there's a version 2 coming soon, so you'd be getting more in terms of content.
Lab Rats is pretty fun to play as a game, just be sure to take full advantage of every scenario, or you'd be missing out big time.
4. Momoiro Closet
It's hard to find a good, simple, but fun visual novel these days. You've got all these different points and perspectives just duking it out with each other until your brain can't handle it anymore.
Momoiro Closet takes a step back to let you enjoy the good old vanilla romance that fans of Summertime Saga have come to love.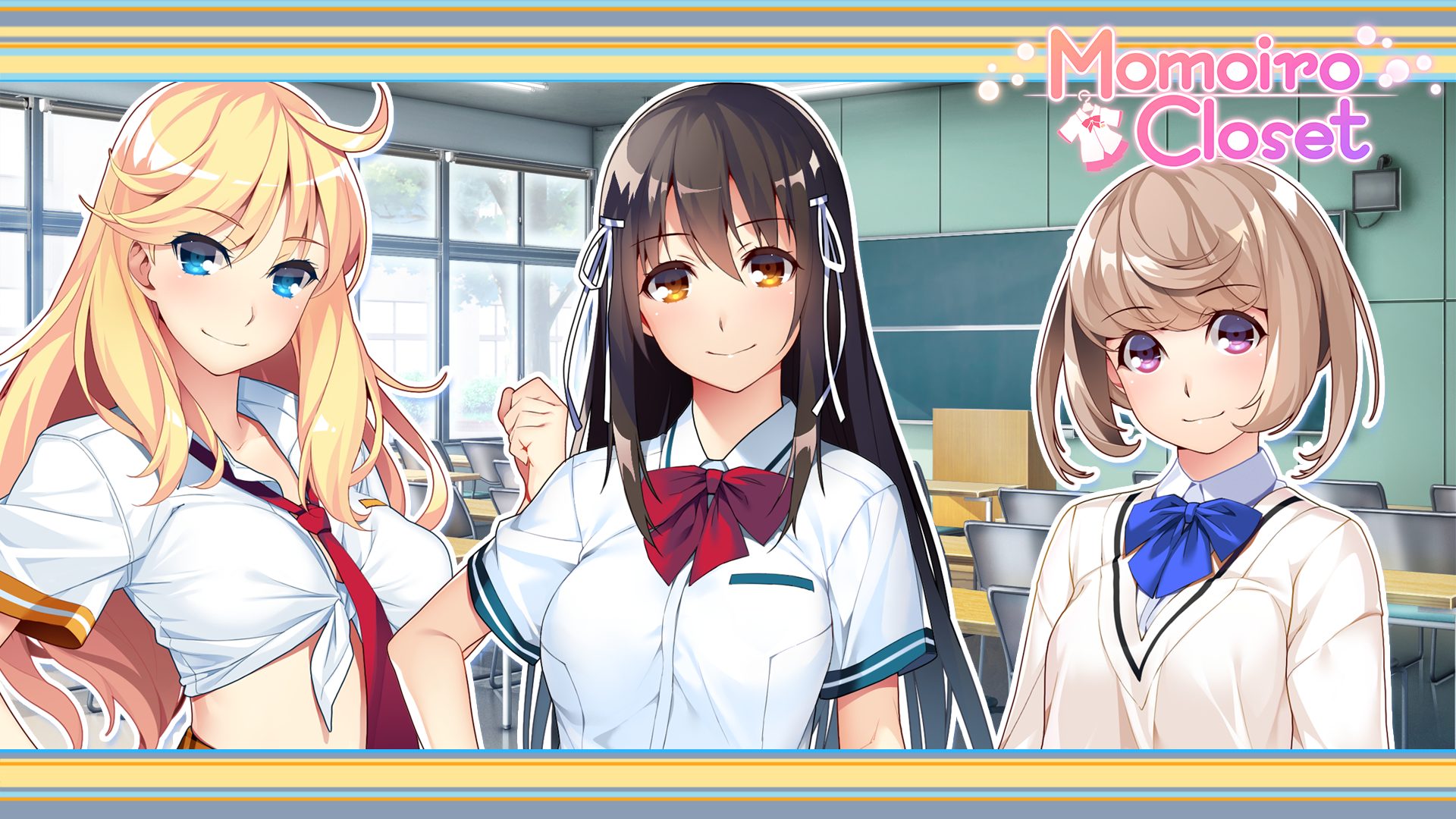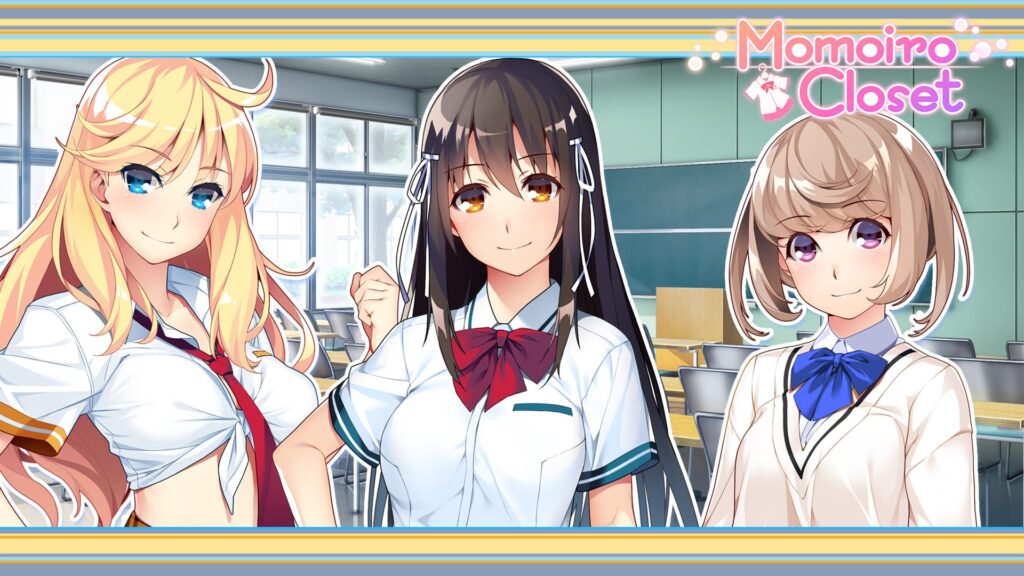 You have your student council president; that's unreachable for an average joe like you. Behold! she's into anime and loves to cosplay with you.
While you're in shock at obtaining her as a potential love interest, the story gradually begins to unfold! It's either going to be a tender love story or a drive through the lust city.
Spoiler: It's the latter!
Playability Review
Make no mistake! Despite its seemingly innocent setting, Momorio Closet is an NFSW tag through and through! The game features a good route and a bad route; your experience will vary depending on your chosen path.
You don't have to do much in Momorio Closet. Almost everything is instigated by our lovely heroines, so just sit back and relax!
3. Monster Prom
The plot for this game is quite simple. You are a monster that has three days to find a monster girl for the prom. Let the selections begin!
The game comes packaged with a multitude of funny and tacky situations that are just jam-packed with entertainment.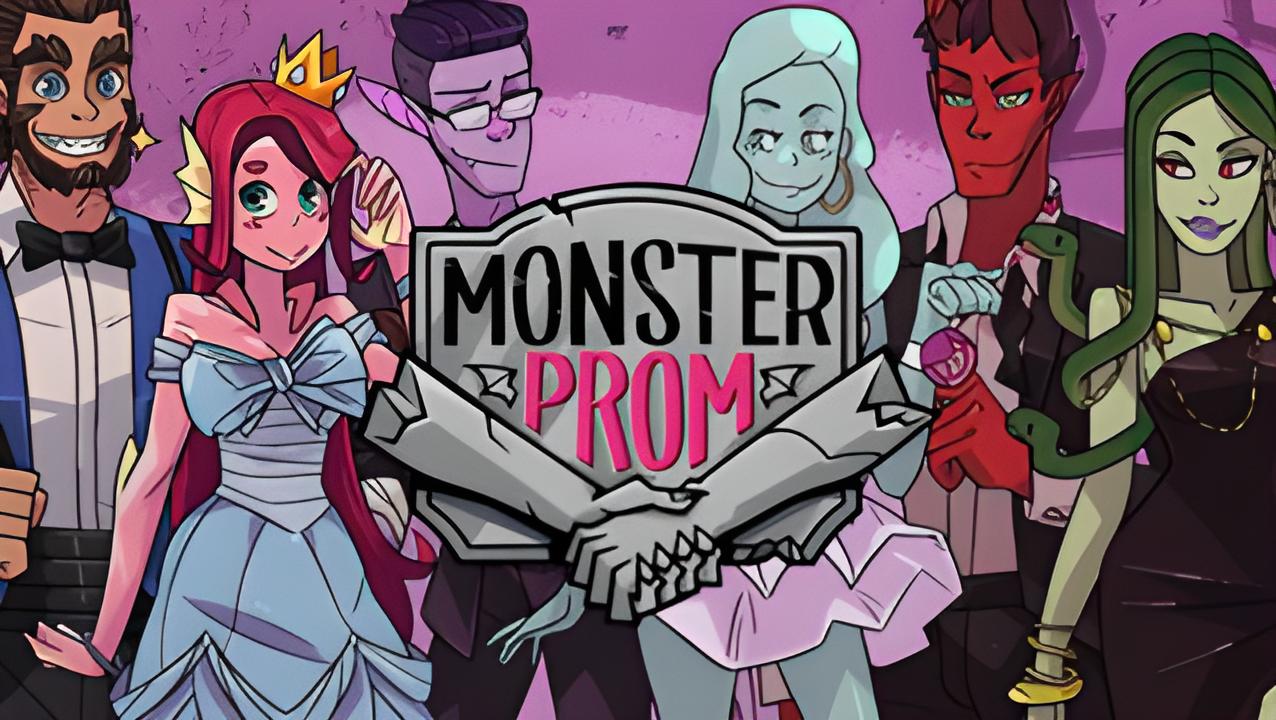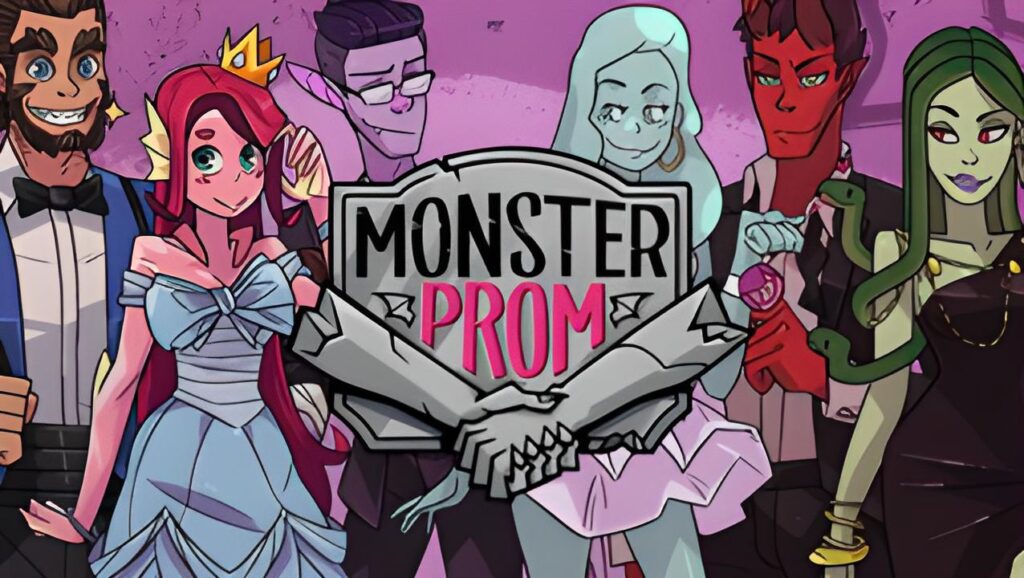 However, the clock is ticking, and you need to seduce your classmates before anyone else does. It's all about the grind!
There's a lot of freedom of choice here, so your every decision will have a direct impact on the game and what you get. This also means that there's a very real possibility of failing.
Playability Review
Monster Prom is a great game, hands down. The characters are pretty easy to fall in love with, and the dialogue is pretty unapologetic.
The game essentially wants you to be your worst self (hence the name). It introduces a real sense of challenge while toning the difficulty just enough to make you enjoy every bit of it.
2. Good Girl Gone Bad
Good Girl Gone Bad is an amazing visual novel that lets you view the world from the perspective of a 'perfect' girl.
It shows her risings, downfalls, and changes in mentality, all while keeping you entertained and hooked. This girl's name is Ashley, and she's recently moved to a new city.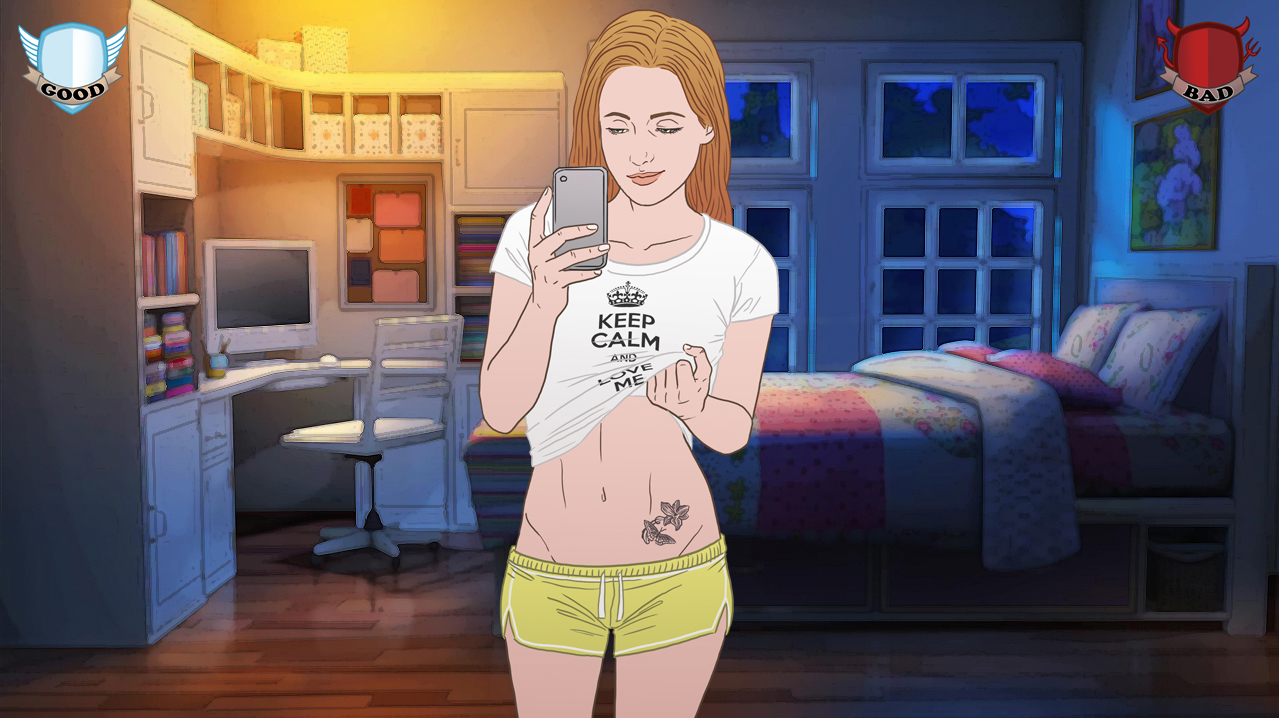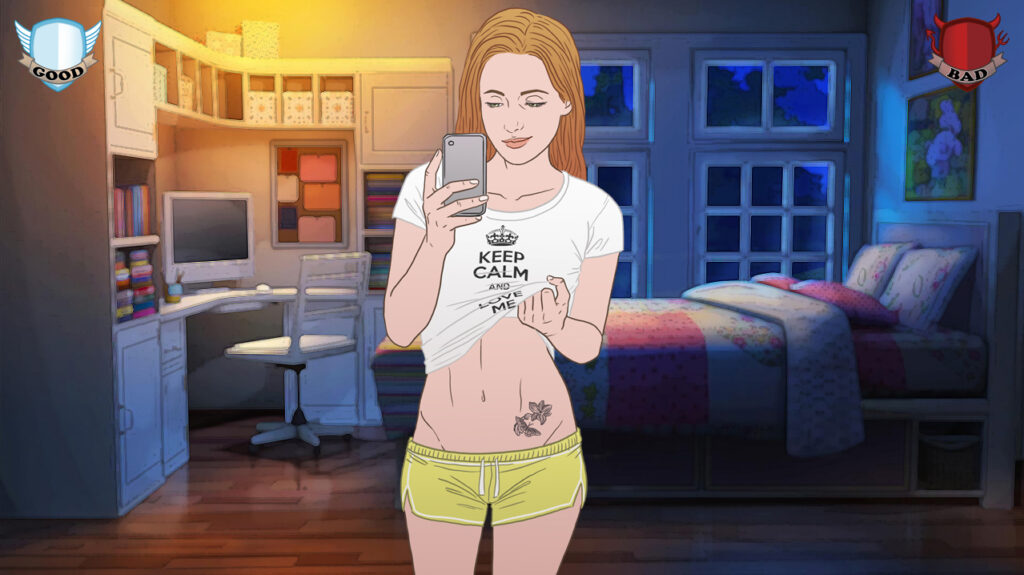 Starting life from essentially zero, there's a lot for Ashley to learn, including the night life of her new city. Join her as both of you explore everything the storyline has to offer.
Having said that, Good Girl Gone Bad follows a very branched structure set alongside a plethora of game-impacting options, so choose your steps after proper deliberation!
Playability Review
The game is pretty well-made; you have your easy-to-relate characters, a stellar art style, and tacky dialogue options.
However, despite having the exodia of everything good, the game still manages to fall short in the storytelling sector.
1. Life In Woodchester
Life in Woodchester is a mixture of a visual novel and an adventure game. There isn't much to the game itself. Gameplay is its only strong suites.
While the dialogues aren't the best of the best, Life in Woodchester possesses a passionate developer that has much planned for the upcoming future.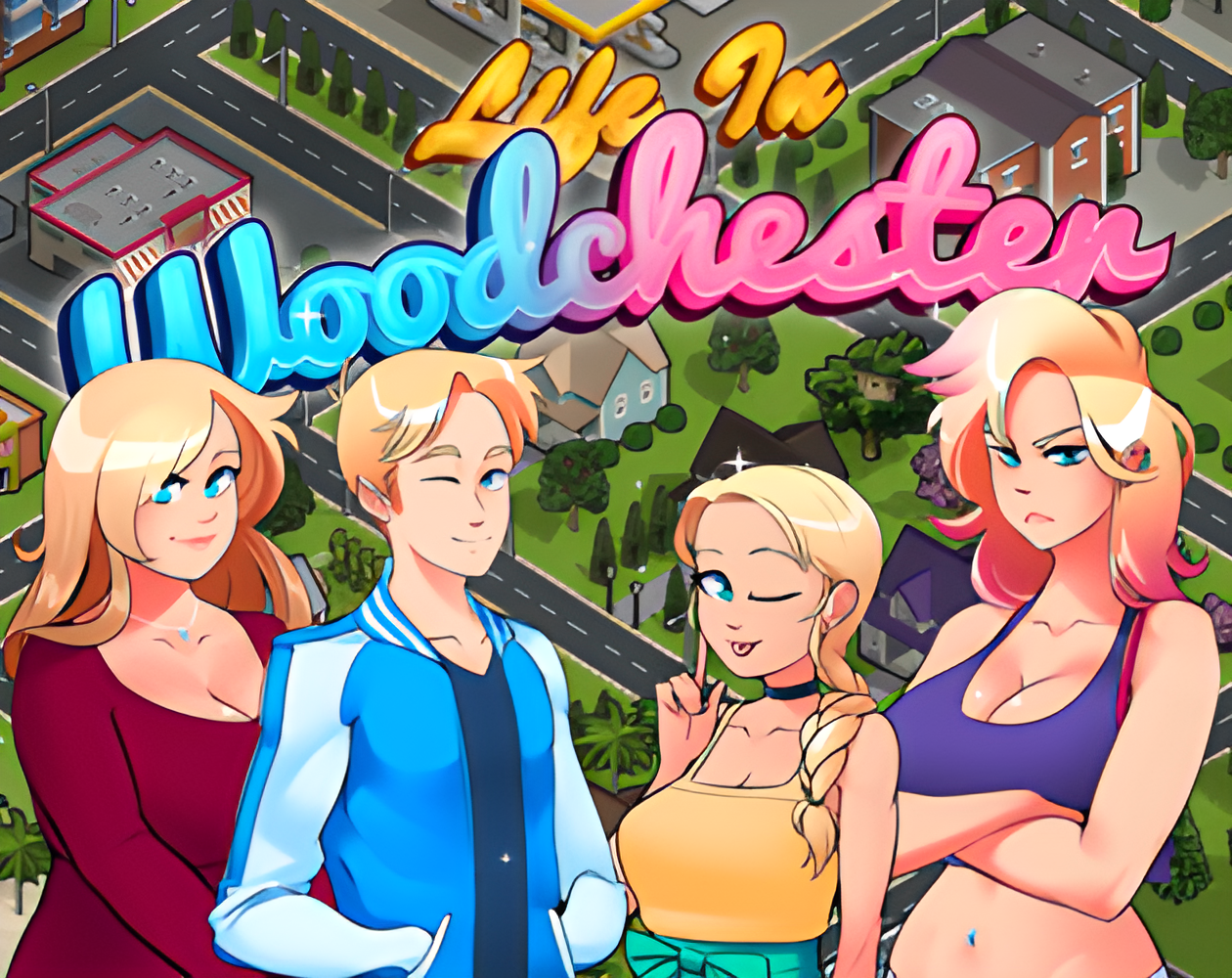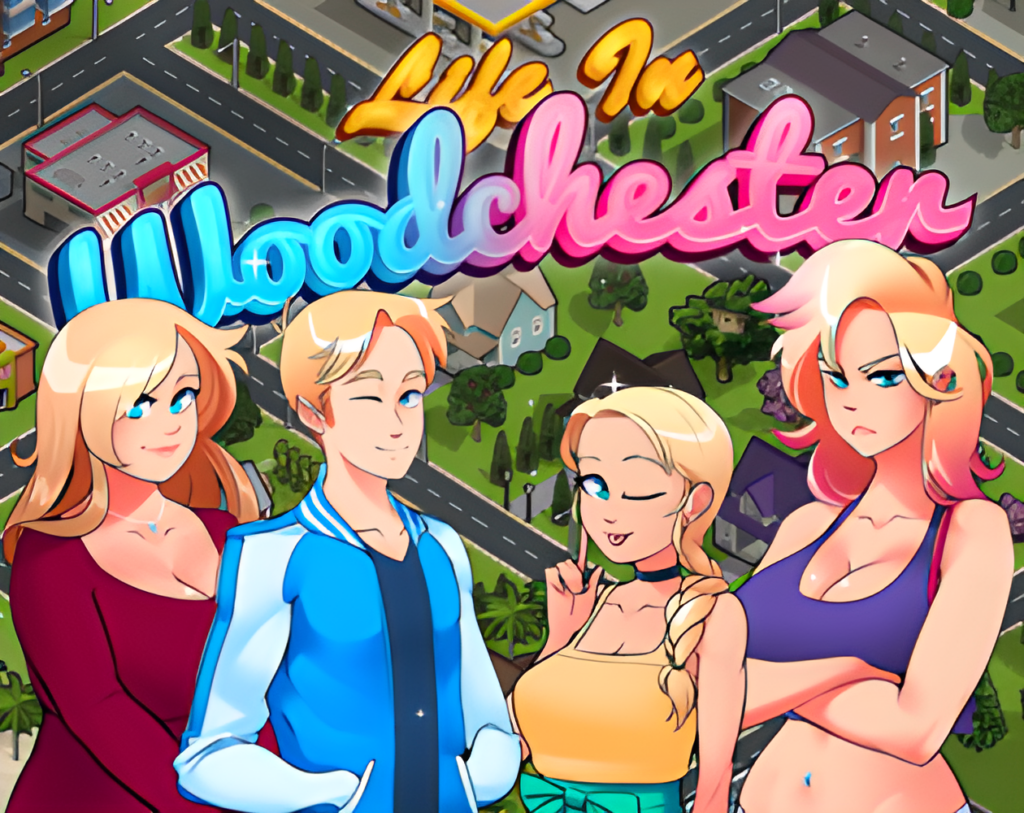 Pair this level of enthusiasm with great 2d art, and you have a pretty promising game in the form of Life in Woodchester.
Plus, the main heroine looks pretty promising – with out-of-world looks. As always, she seems to be a bit too into the MC, so you'll be following a predestined path to success!
Playability Review
Life in Woodchester is as close as it gets to Summertime Saga. You have great graphics with high-resolution options, a good RPG design, and some great character personalities.
Despite the characters not being fine-tuned to the adult aspect, the game still makes them feel original and interesting. Overall, it's a definite recommend!