In Ghost of Tsushima you'll spend a huge portion of the game simply exploring the island of Tsushima.
Along the way you'll also uncover hot springs, of which there are 18 in total. Each hot spring will give Jin a small boost to his total health, so they're something you might want to focus on finding in the early game.
In this Ghost of Tsushima Hot Springs Guide we'll walk you through where each one is, and we'll try to avoid spoilers too.
Ghost of Tsushima Hot Springs Guide
Izuhara
There are 5 hot springs in the Izuhara region, these are as follows.
Hiyoshi Inn Hot Springs
These first hot springs are towards the game's beginning, in Hiyoshi Springs.
You'll head to this area as part of the game's first act, so don't worry about needing to go out of your way.
The Hiyoshi Inn hot springs are unique, because they doesn't have an icon on the map. Instead, you need to find a woman wearing red, she'll be near the springs themselves.
Once you've spoken to her, the first hot springs in the game is unlocked, and you can collect the health bonus.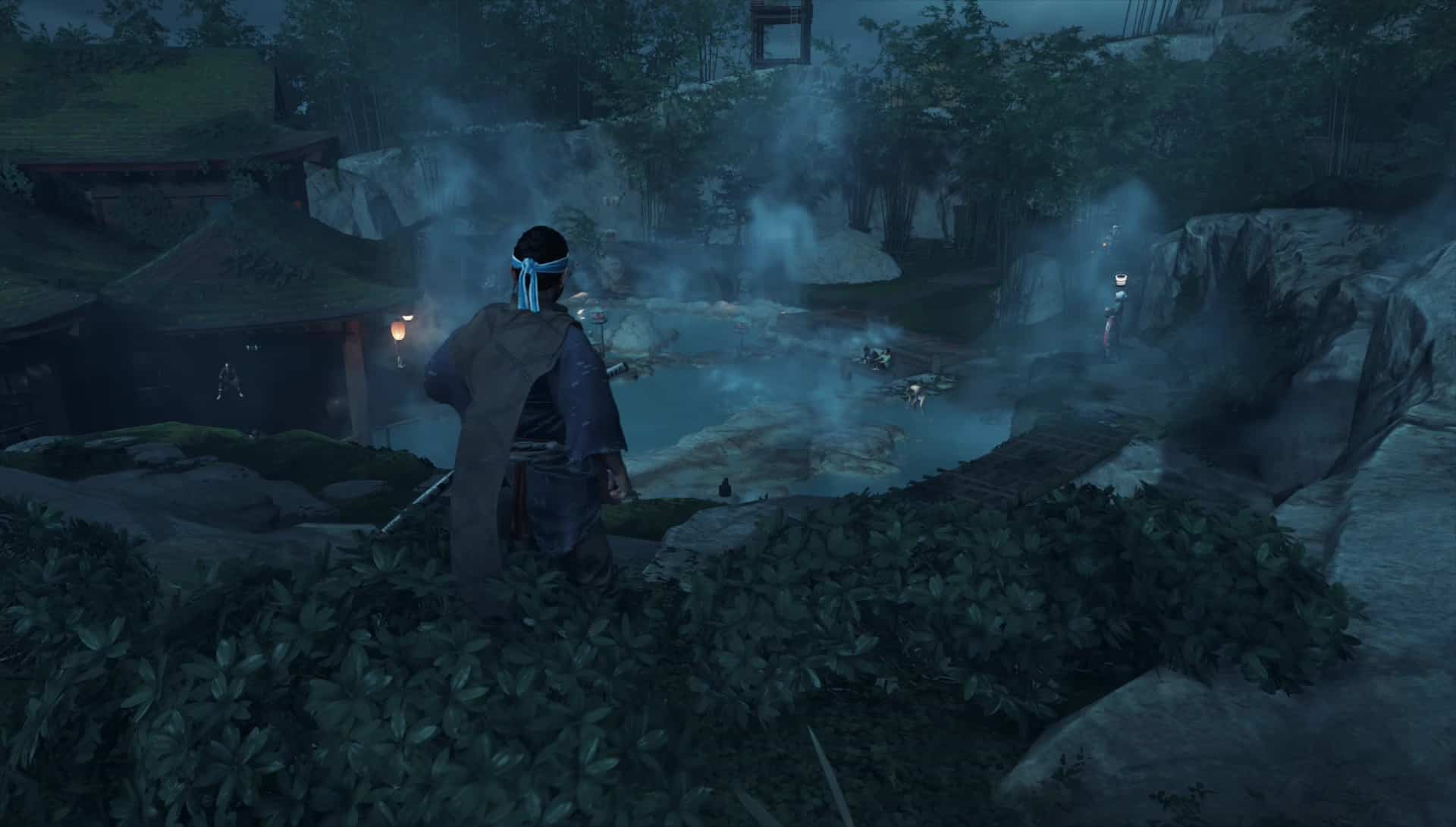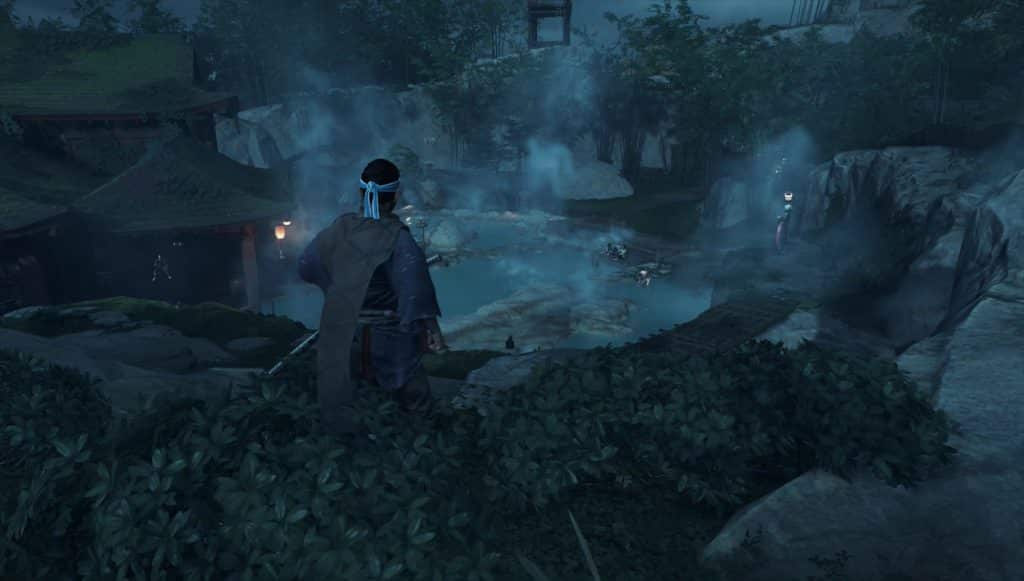 Firefly Hill Hot Springs
The Firefly Hill Hot Springs are located northeast of Old Woodsman's Canopy.
They're between Komoa and Hiyoshi, where the above hot springs are found. If you look on the map they're almost directly west of Izuhara Clearing, though they're actually slightly north of that point too.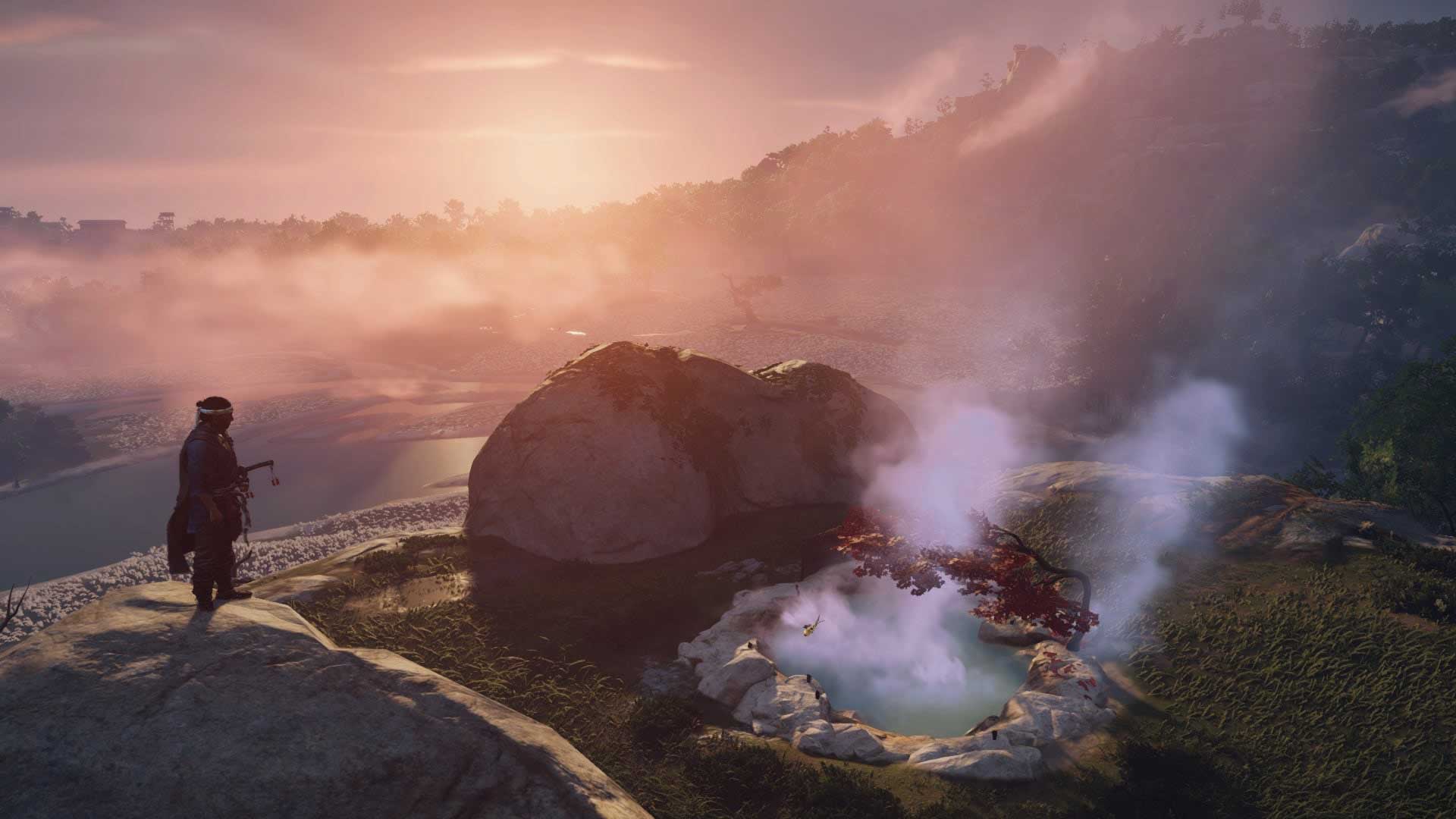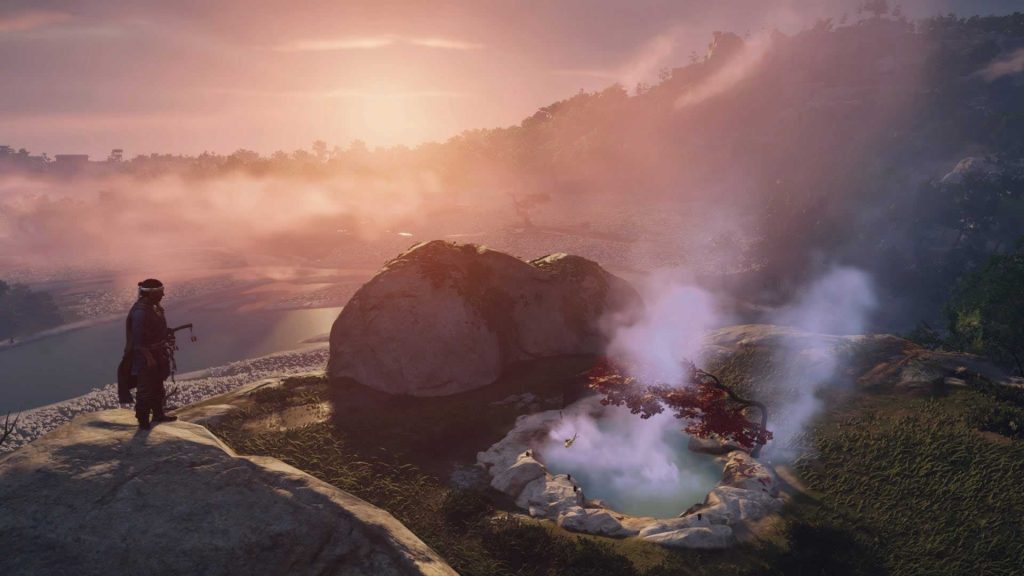 Castle Lookout Hot Springs
These hot springs are directly south of Castle Kenada. This is deep into Hiyoshi.
You'll find the spring up on the cliffs that overlook the castle itself. The location is also directly east of Fort Nakayama, should you have this location on your map for reference.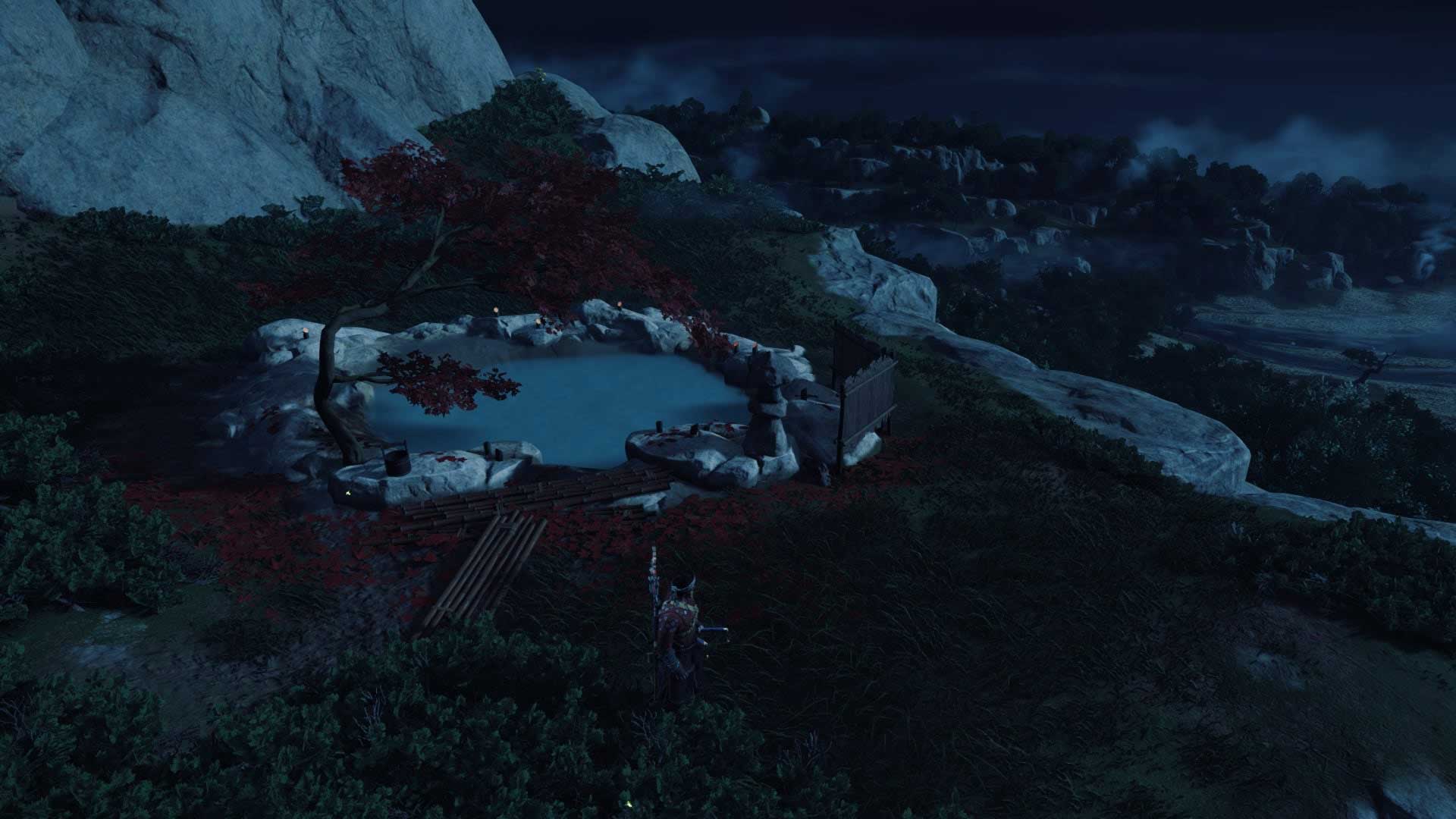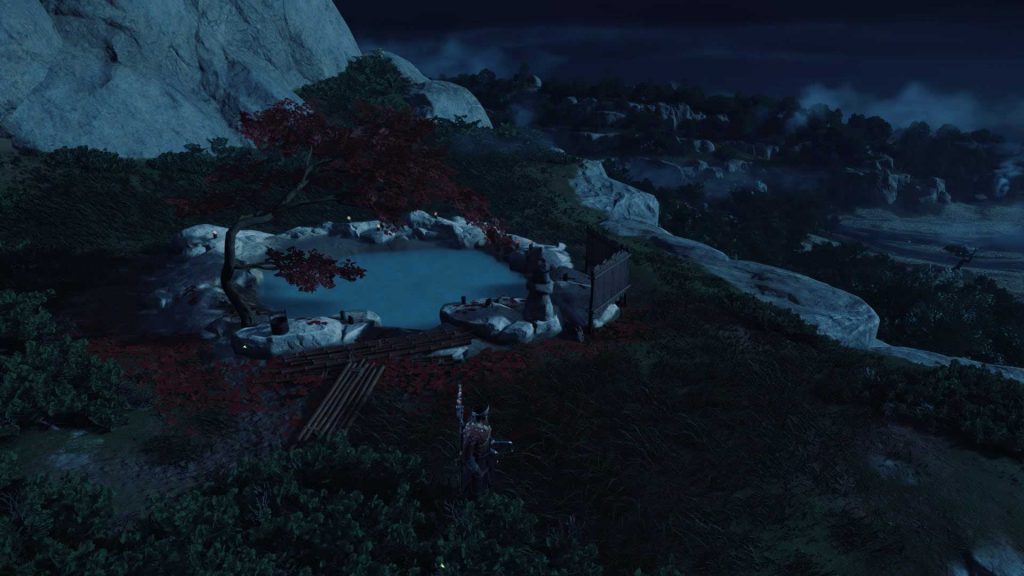 Rising Trees Hot Springs
Check your map for an area just to the north of Archer's Rise. That's where you'll find the Rising Trees hot springs.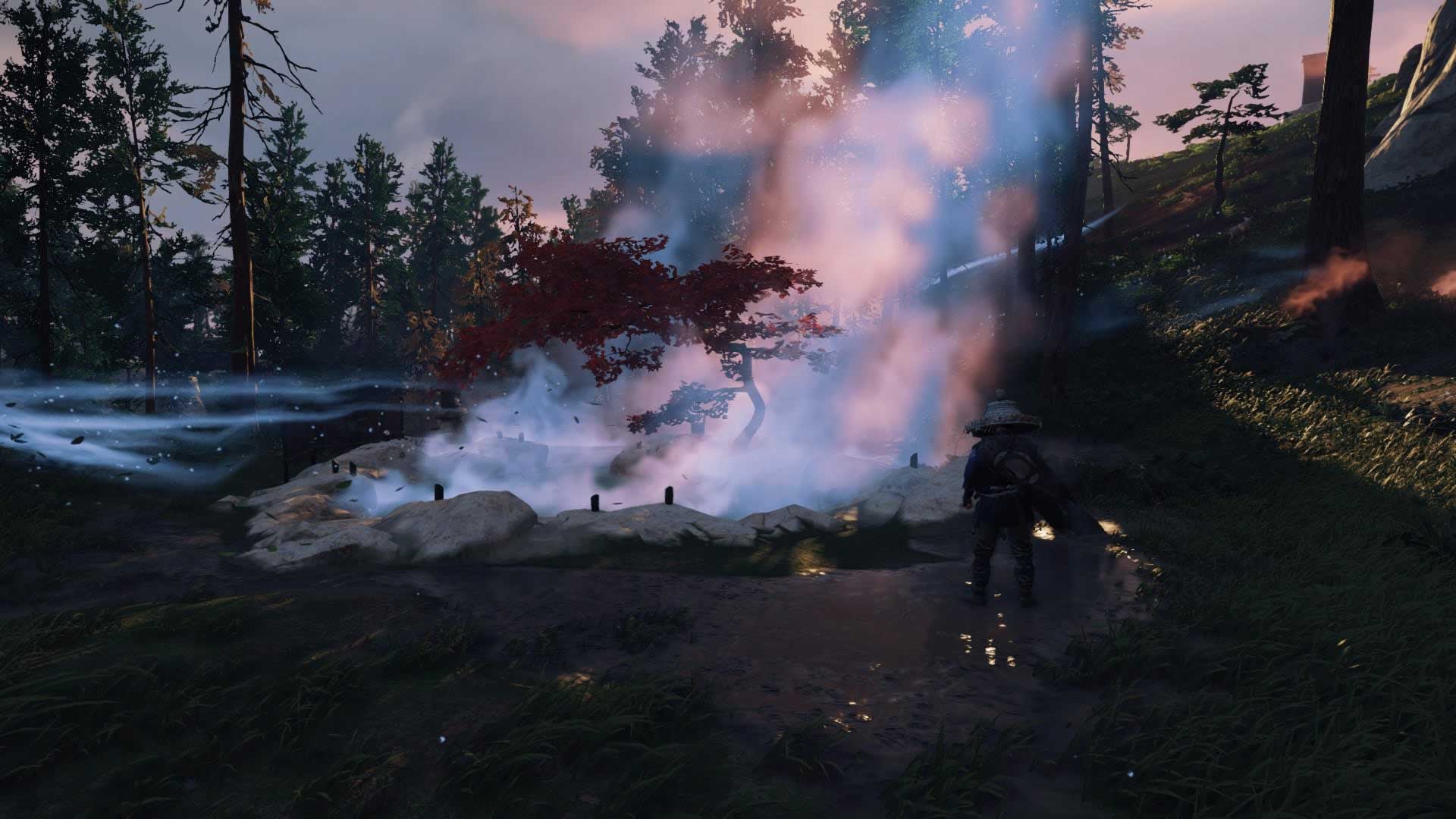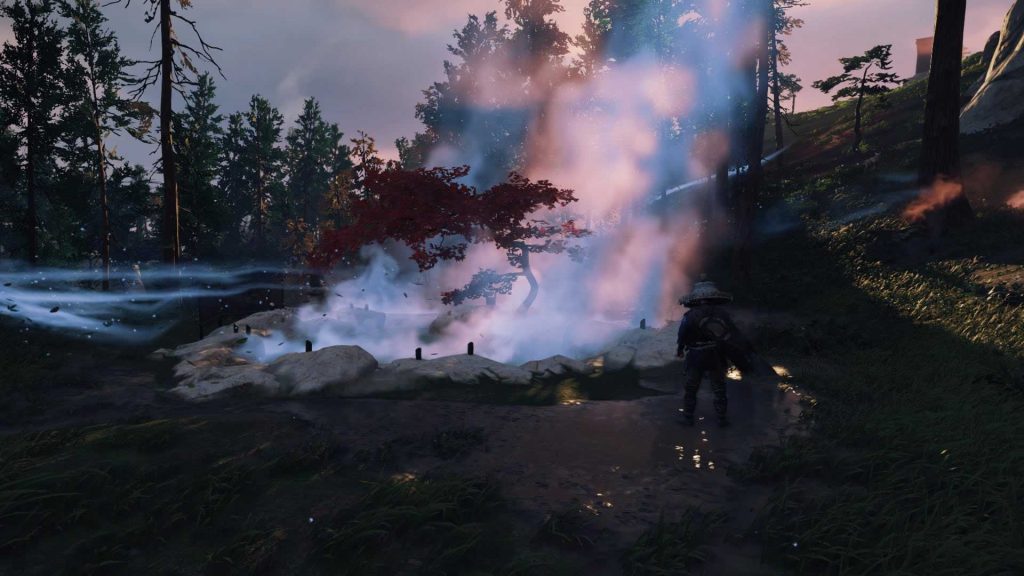 Quiet Basin Hot Springs
For the Quiet Basin hot springs you'll need to head southeast of Azure Pond. This is actually in Tsutsu, which should give you a good indication of exactly where they're located.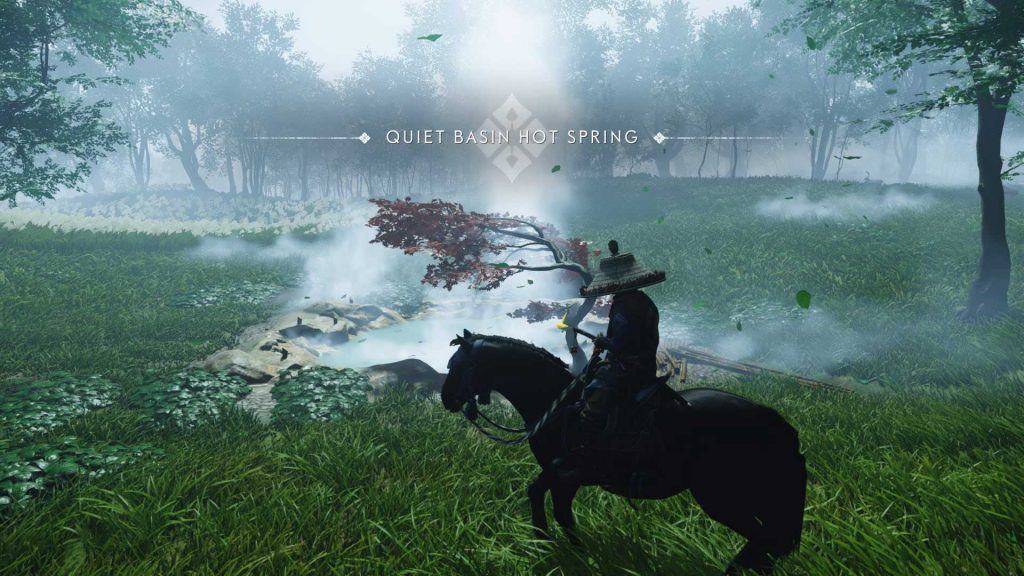 Toyotama
Toyotama has the largest portion of the hot springs in Ghost of Tsushima. In total there are 11 here, making up the bulk of the game's hot springs. They are located in the following areas.
Morning Glory Hot Springs
Aside from the name, these are one of the more beautiful hot springs in the game.
You won't be able to access them until you've completed a certain mission in act 2 of Ghost of Tsushima, so if you're having trouble finding them, that's why.
Once you've completed the aforementioned mission you'll be given access to Yarikawa Stronghold. Once in there, you need to head north, and keep going until you come across these hot springs.
To give you some indication of how far to go, they're not that far from the town.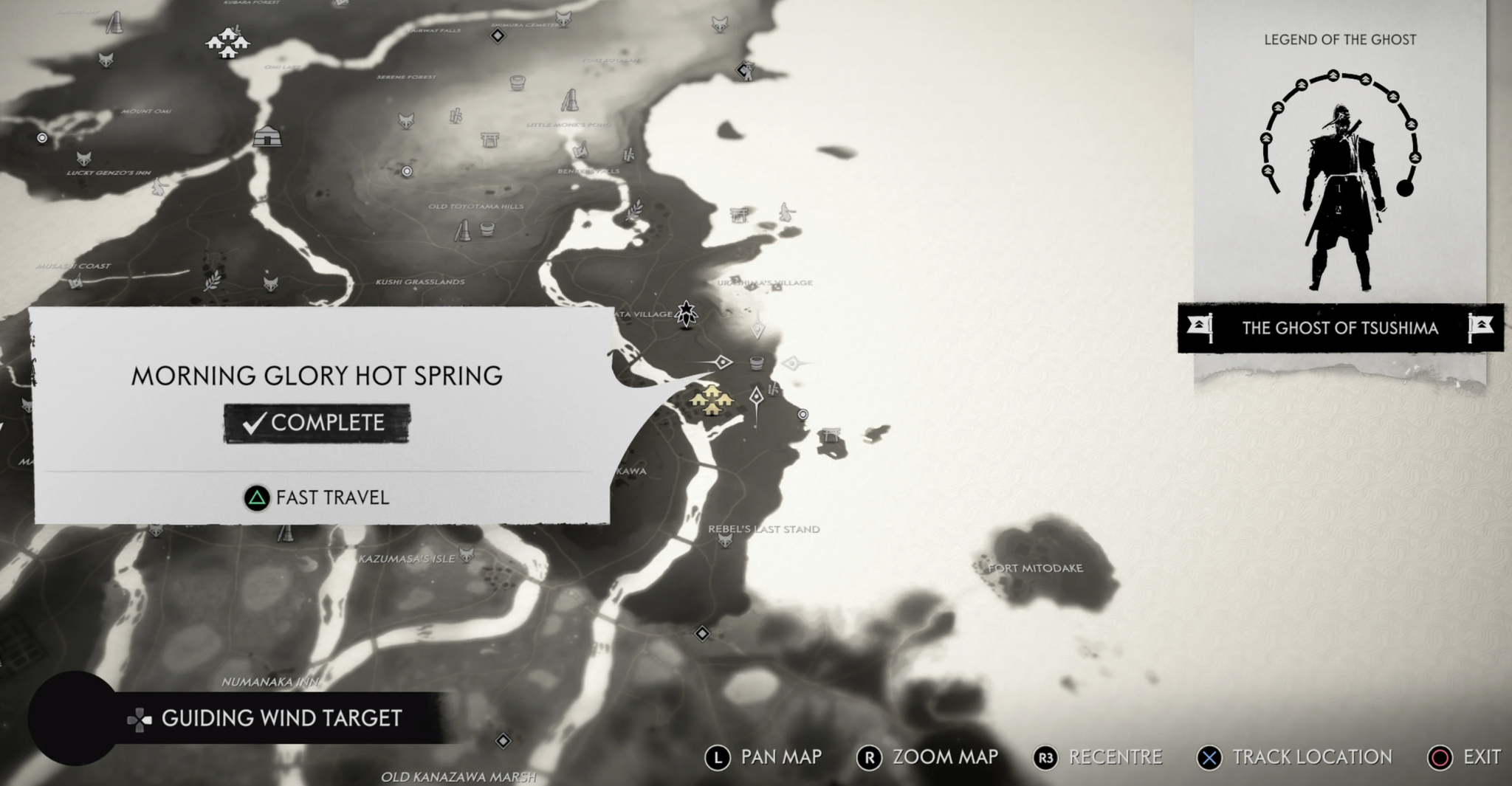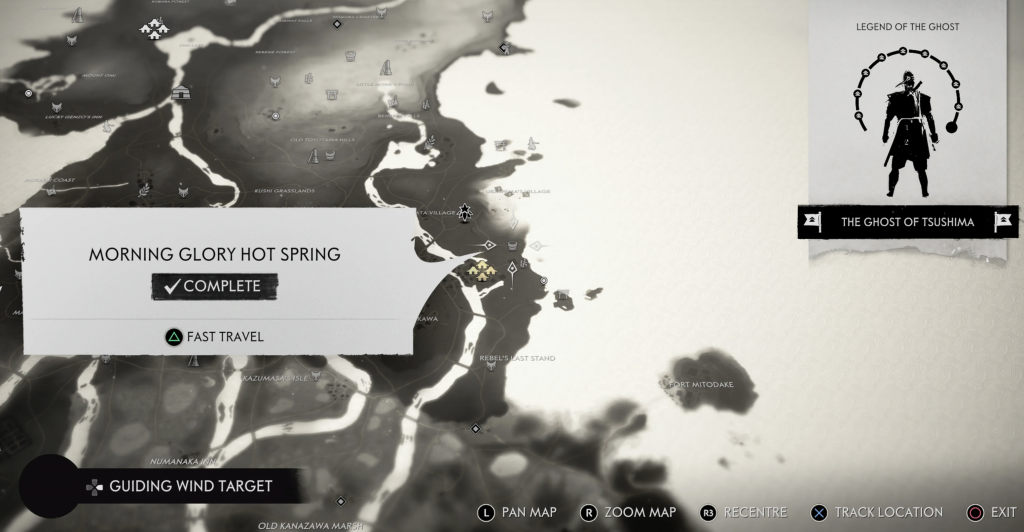 Seaside Hot Springs
To get to the Seaside hot springs you'll need to go to the southern coast of the Umugi Region. This is east of the wetlands area located in River Child.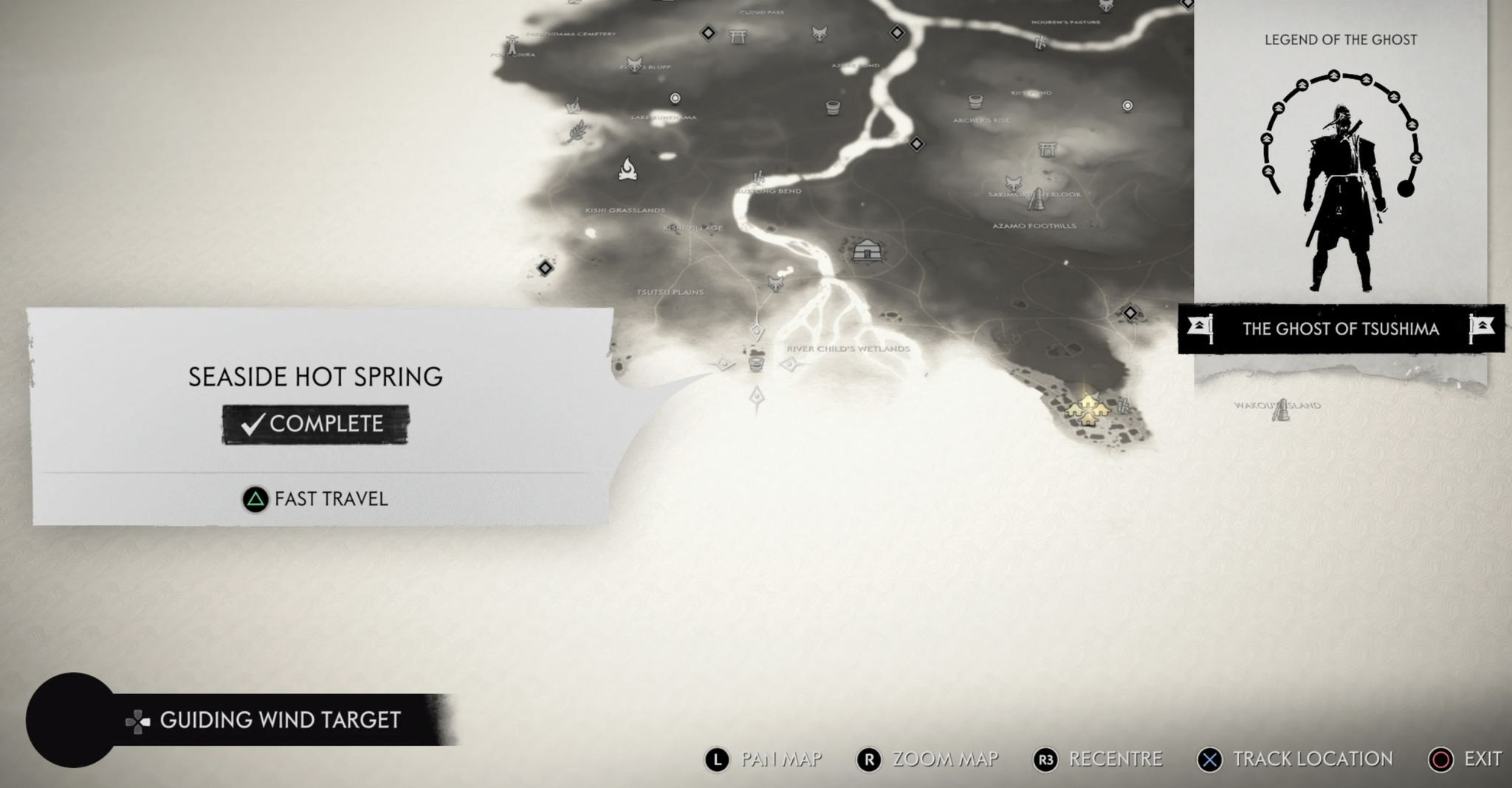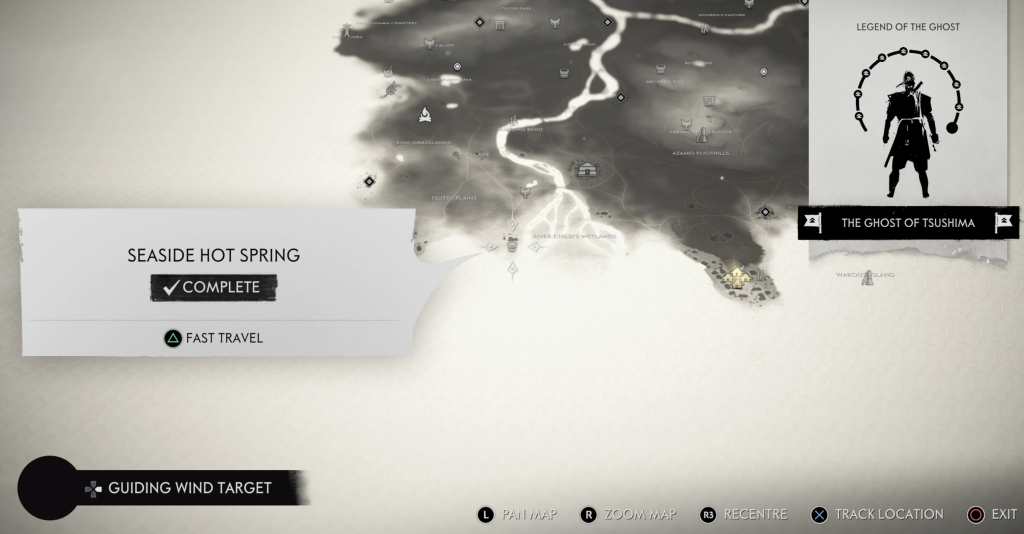 Carved Mountain Hot Springs
As the name suggests, these hot springs are located high up in a mounted, in a carved out section.
They're northwest of Shigenori's Peak. You'll need to climb up into the cliffs to find them.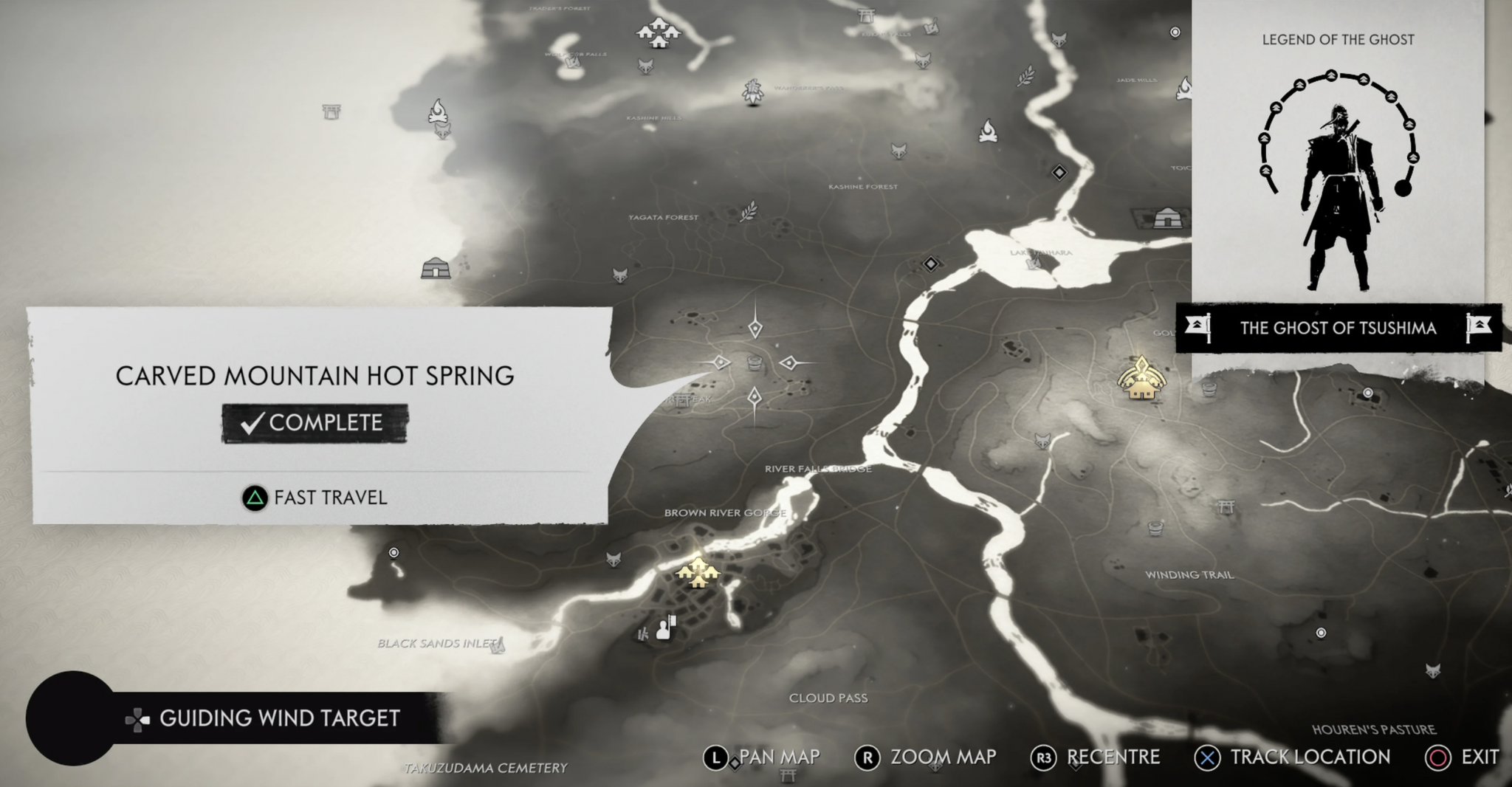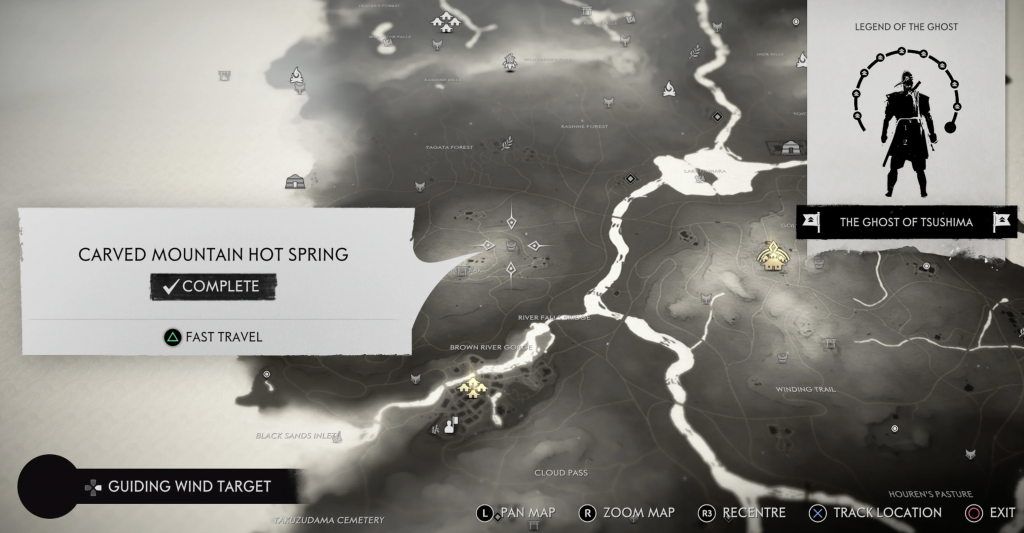 Mountain View Hot Springs
You're going up another mountain for these hot springs. Head to Winding Trail at Ariake, and then scale the mountain. If it helps, this is also south of Golden Temple.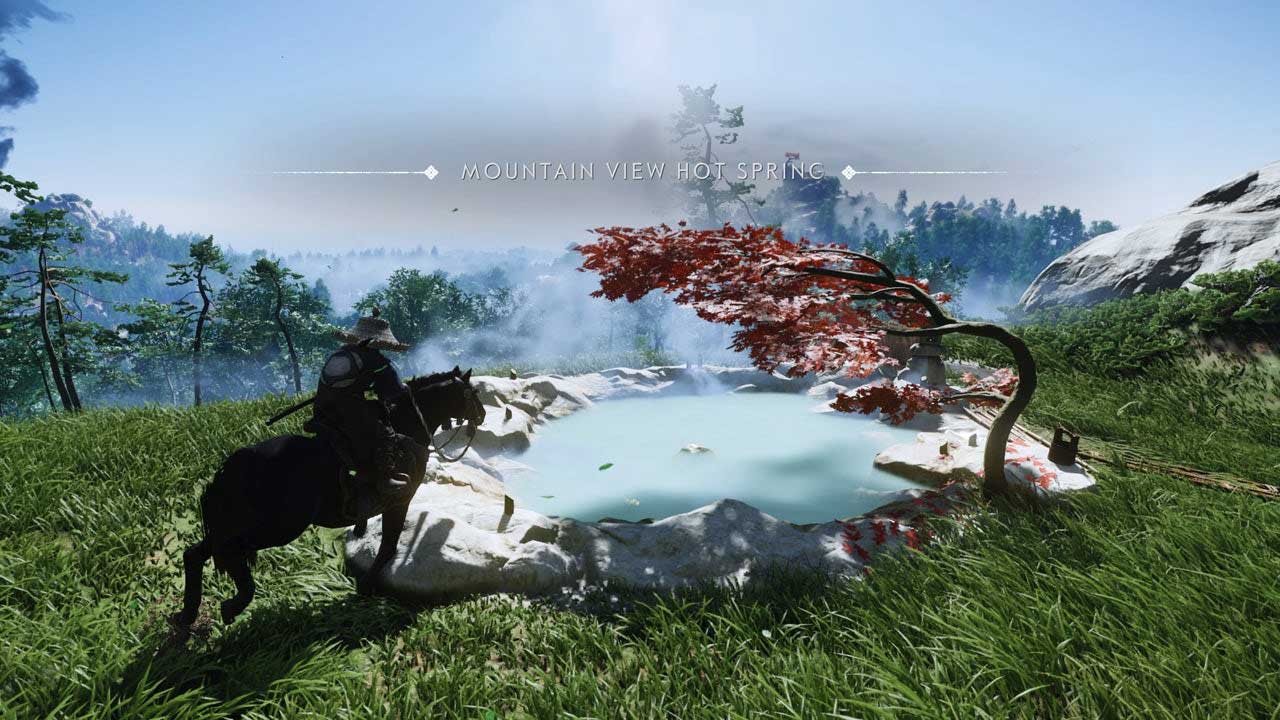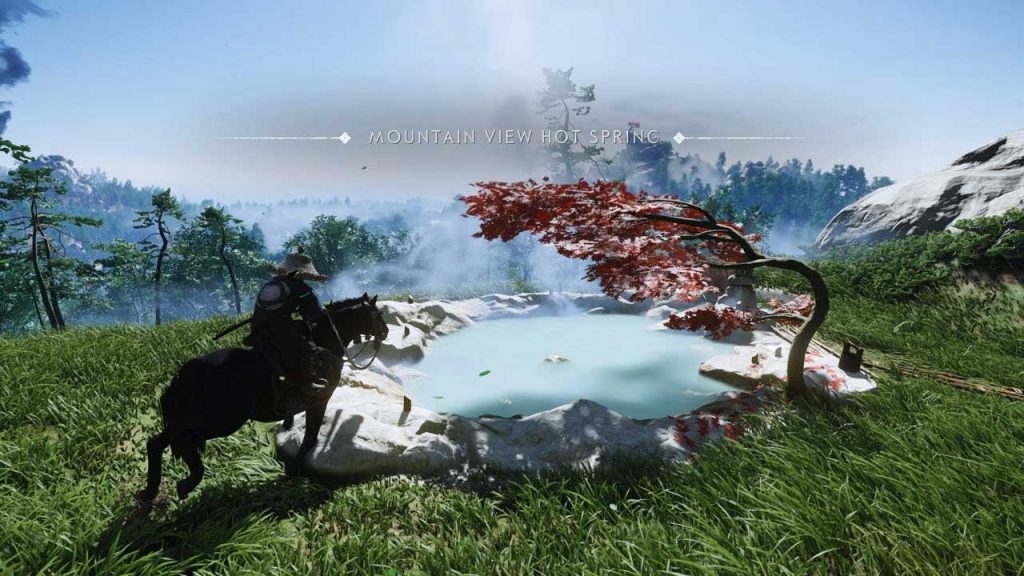 Golden Leaf Hot Springs
Golden Temple is also very near to these hot springs. Head east of the town and you should find it.
Don't forget that this one is located up yet another mountain though. Keep on climbing and you'll find it.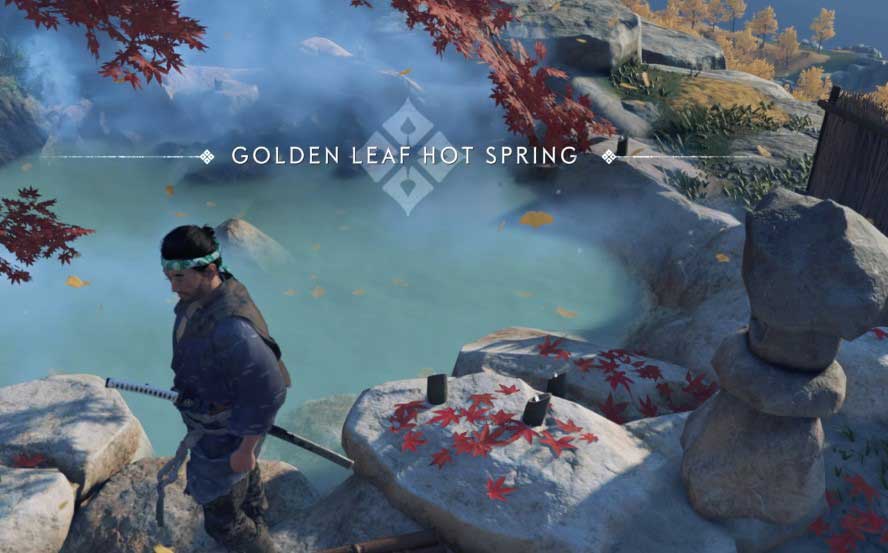 Bamboo Forest Hot Springs
If you know of the huge bamboo forest, which is south of Old Toyotama Hills, then this one is easy for you to find. The region is in Kushi, just look for the bamboo and explore.
Maple Shade Hot Springs
Southwest of Fort Koyasan, and a little south of Shimura Cemetery, you'll find these hot springs hidden away, waiting for you to discover them.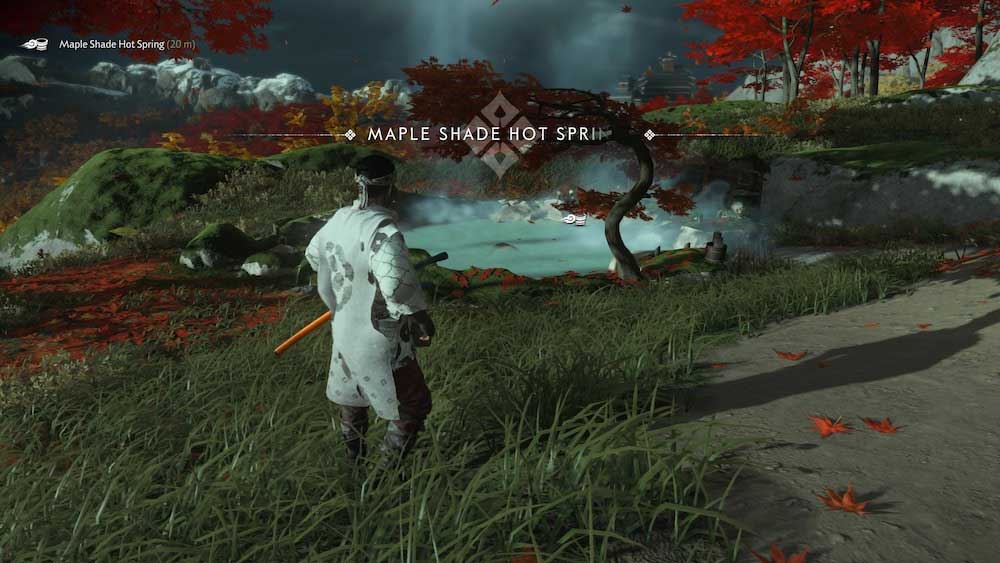 Yoshinaka Hot Springs
North of Ichi's Inn, in the western region of Yoshinaka, you'll find these hot springs.
They're also west of Mamushi's Farmstead, so explore and collect the landmarks before you try to pin it down.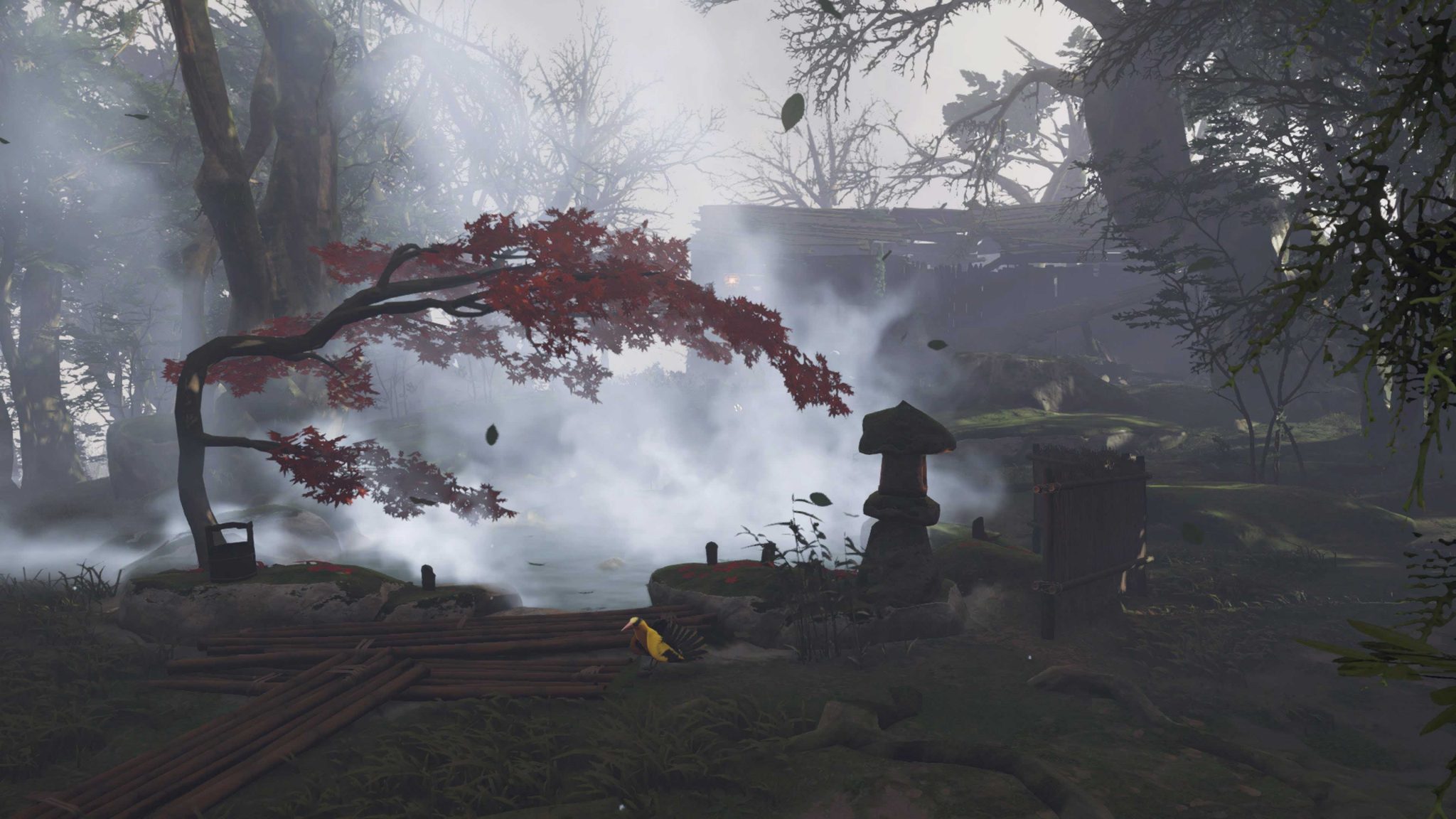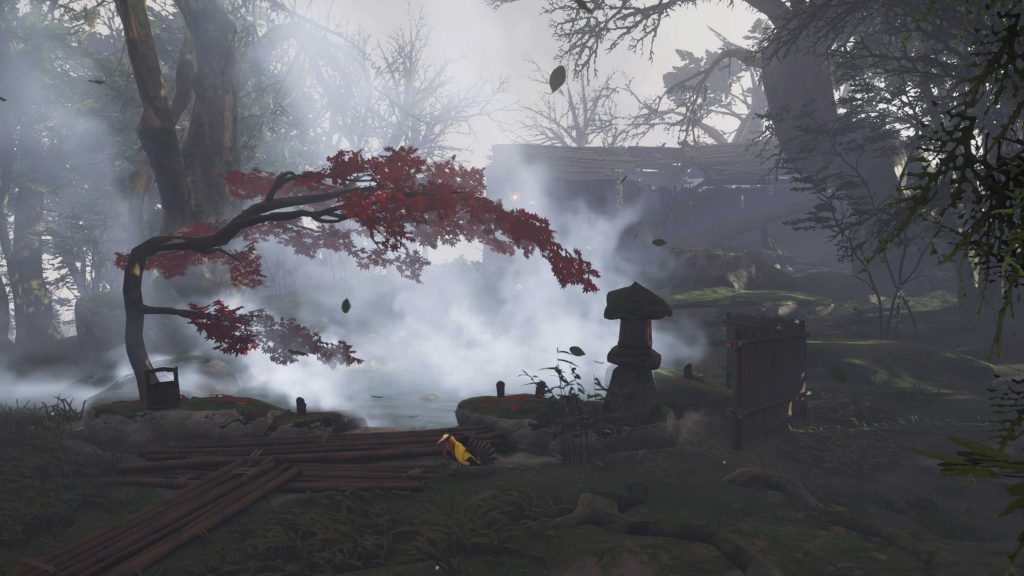 Mossy Rest Hot Springs
Possibly my favourite hot springs in the entire game. These are located east of, and outside, Umugi Cove.
They're on top of the hills that make up the protecting gorge over the town. You can't miss them if you go looking for them up there.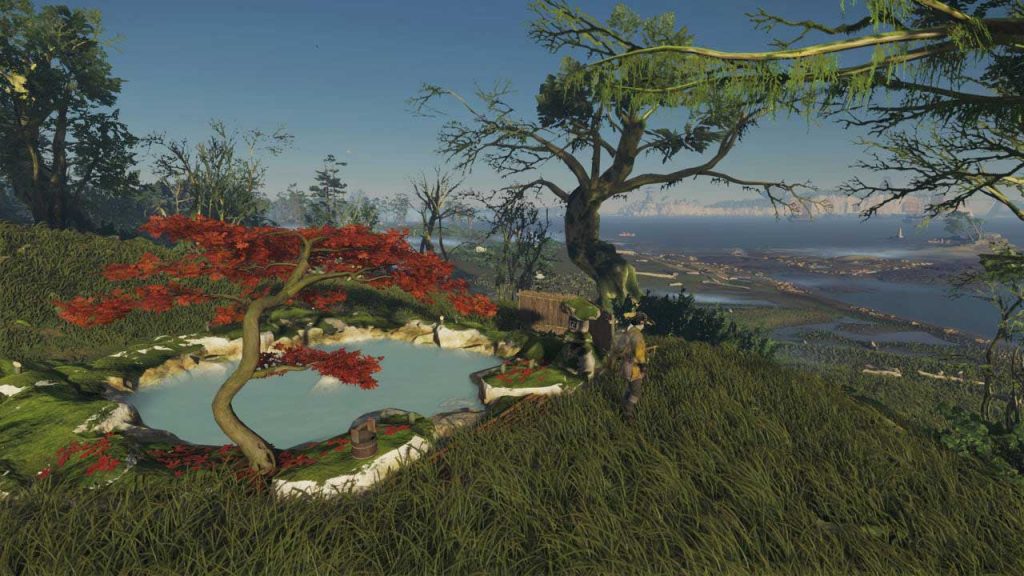 Marsh Tide Hot Springs
One of the ugliest hot springs in the game. These can be found on the Akashima coast. (https://halcyonliving.co.uk/) Head there and look towards the peninsula that's east of Hakutaku Forest.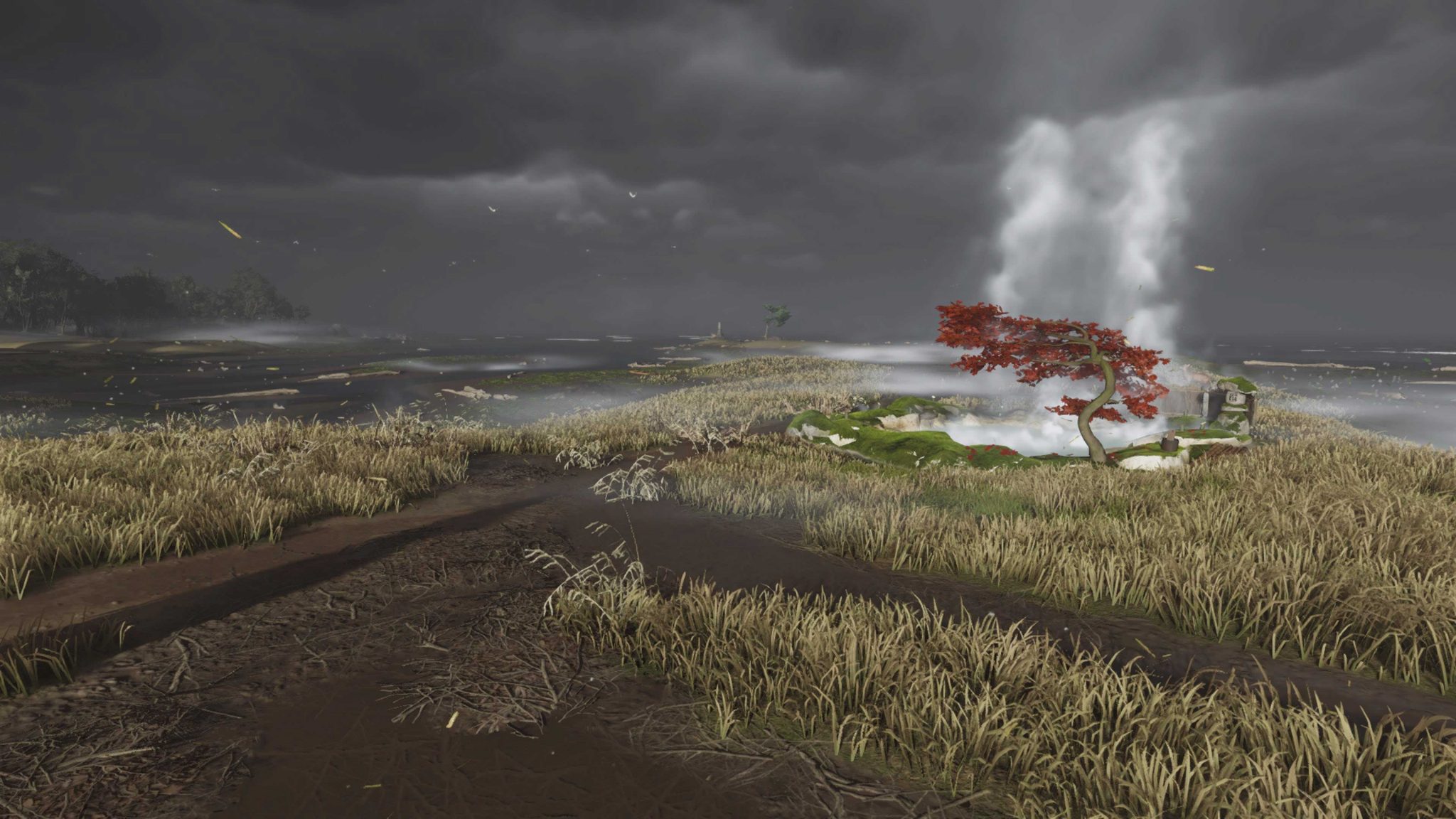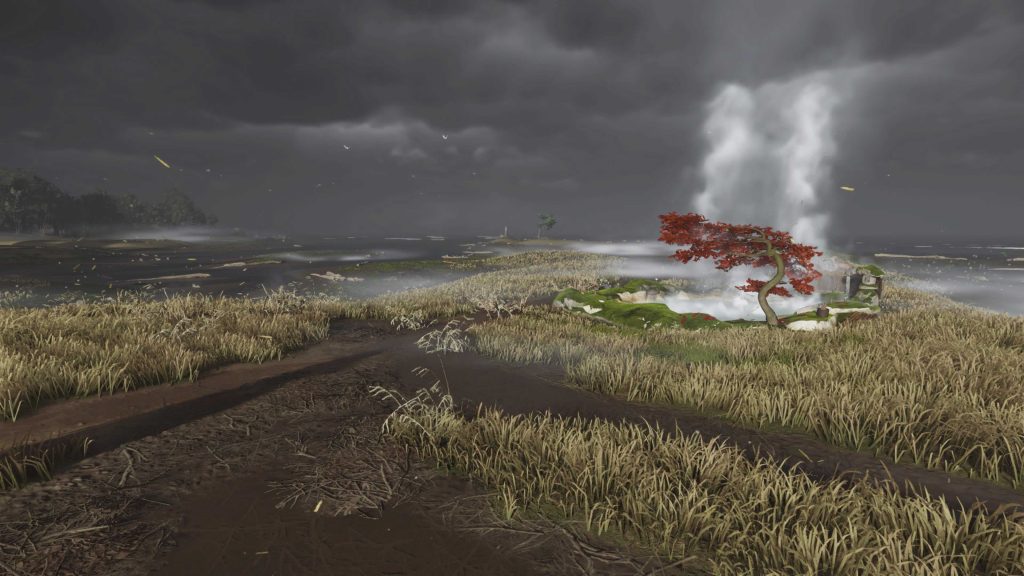 Jito's Foothills Hot Springs
Situated in an open field that's northeast of Castle Shimura, you'll find these gorgeous hot springs.
They're slightly north of the mountain here. You might find it easier to travel here by going south from White Falls Village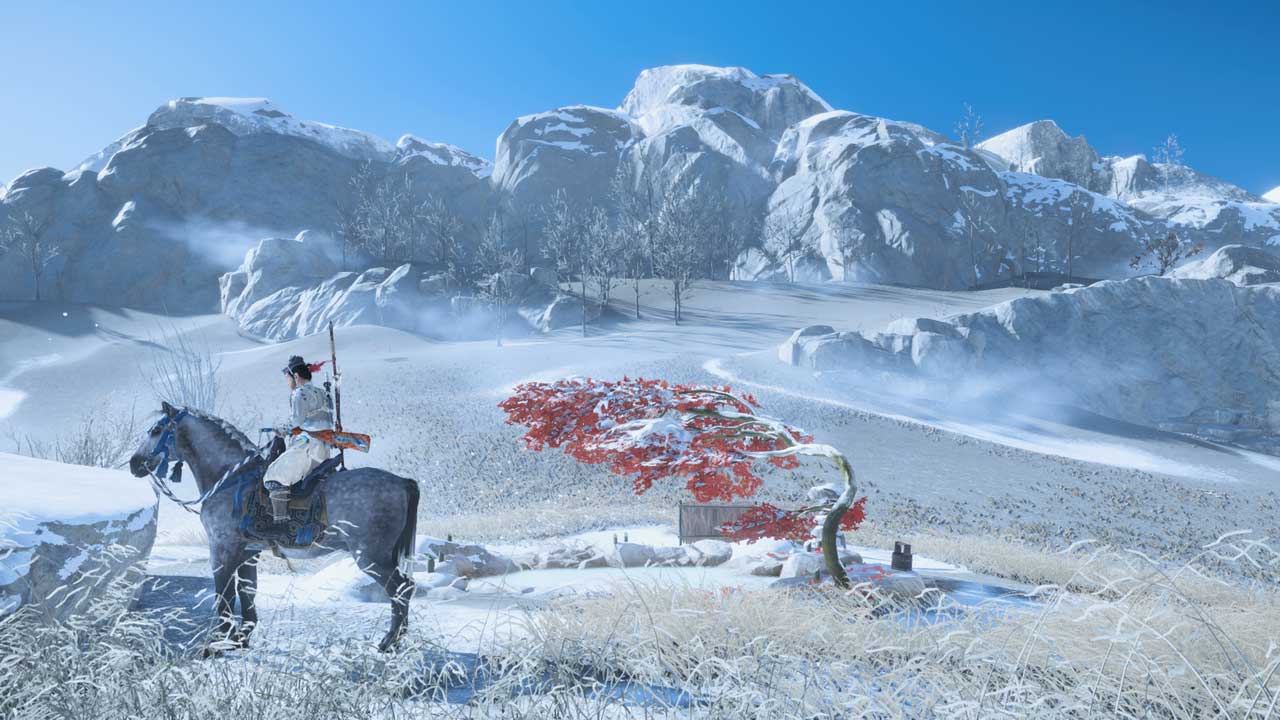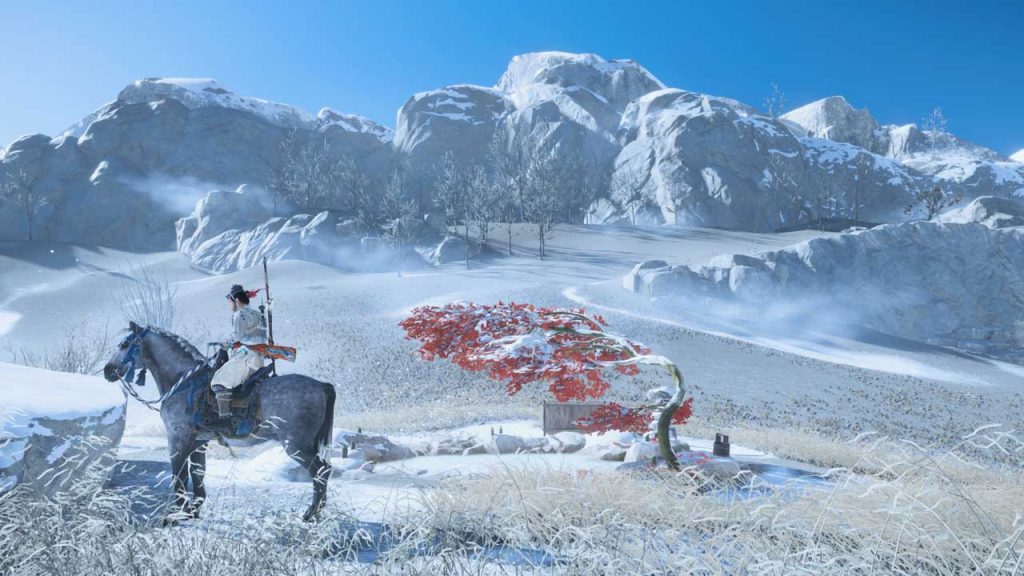 Kamiagata
We're on the home stretch now. In Kamiagata there are just 2 hot springs to find and collect. They are located in the following areas.
White Mist Hot Springs
These hot springs are south of Kin Village, but also east of Kubura Crossing. This area is a small region between Kubara and Kin.
Please not that you cannot access this area until act 3 of the game, so head back and complete some main story missions if you're having trouble getting here.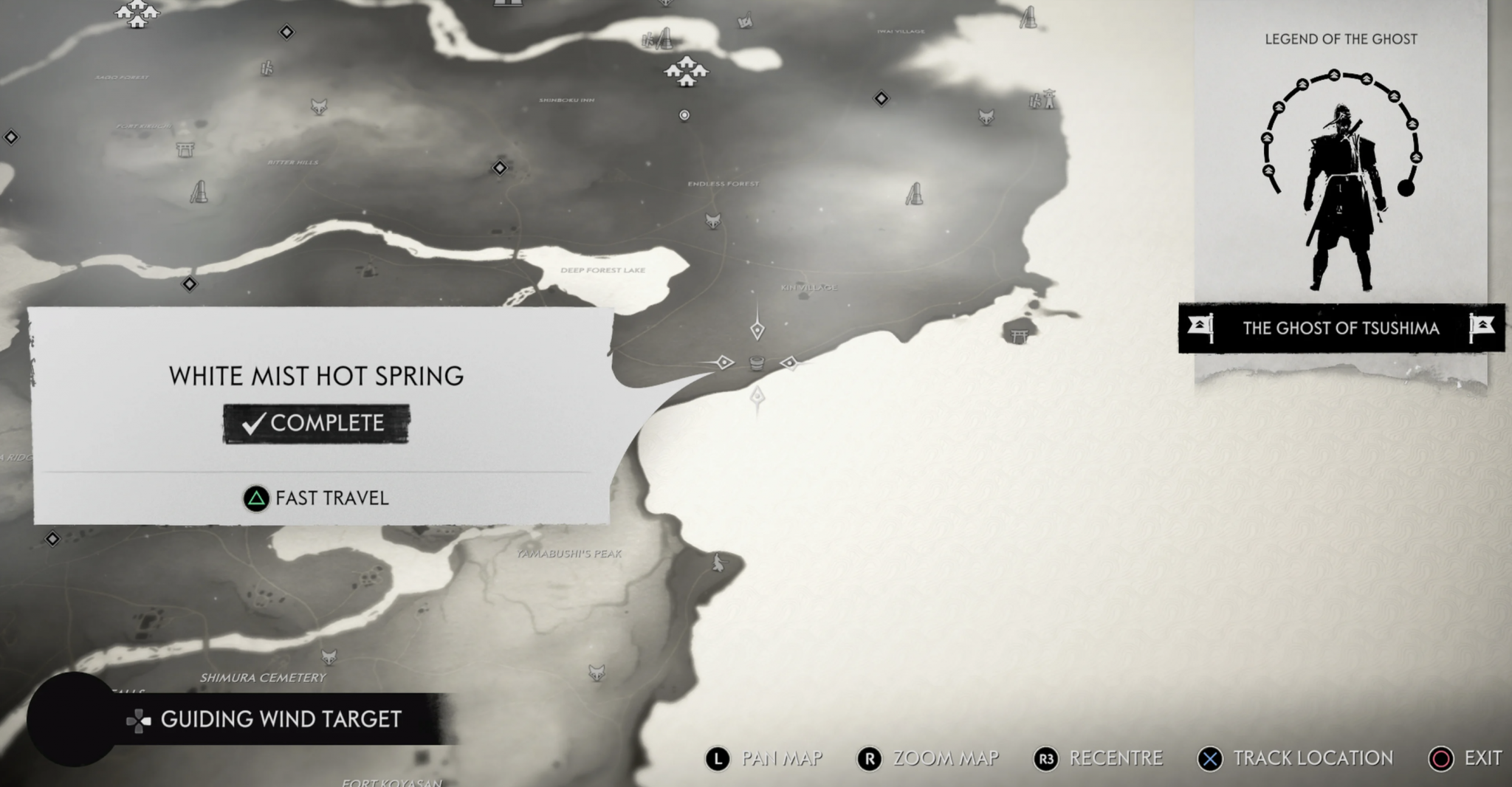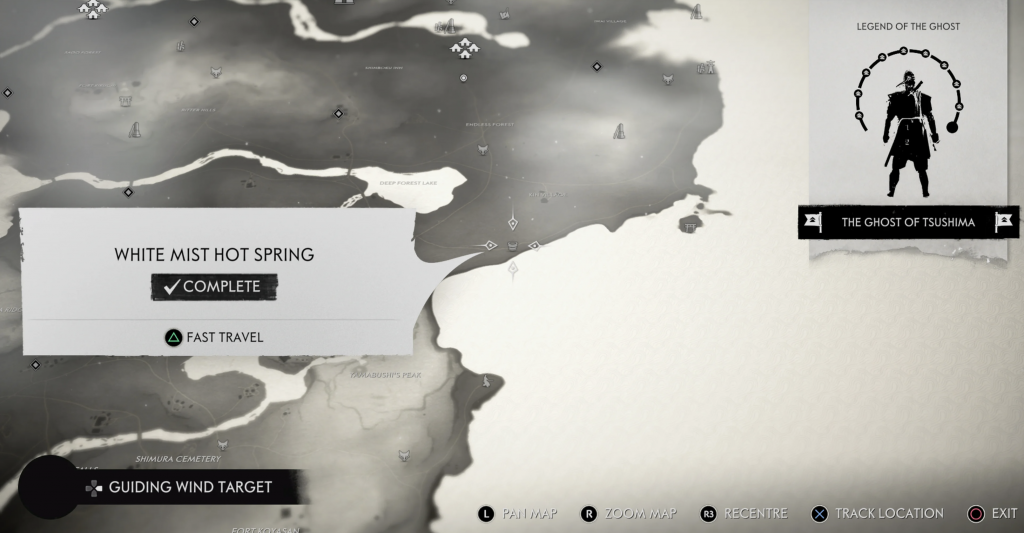 Moriame Hot Springs
Moriame Brewery is a nice place to hang out, but head east and you'll discover these hot springs. They're on the eastern coast of Kin.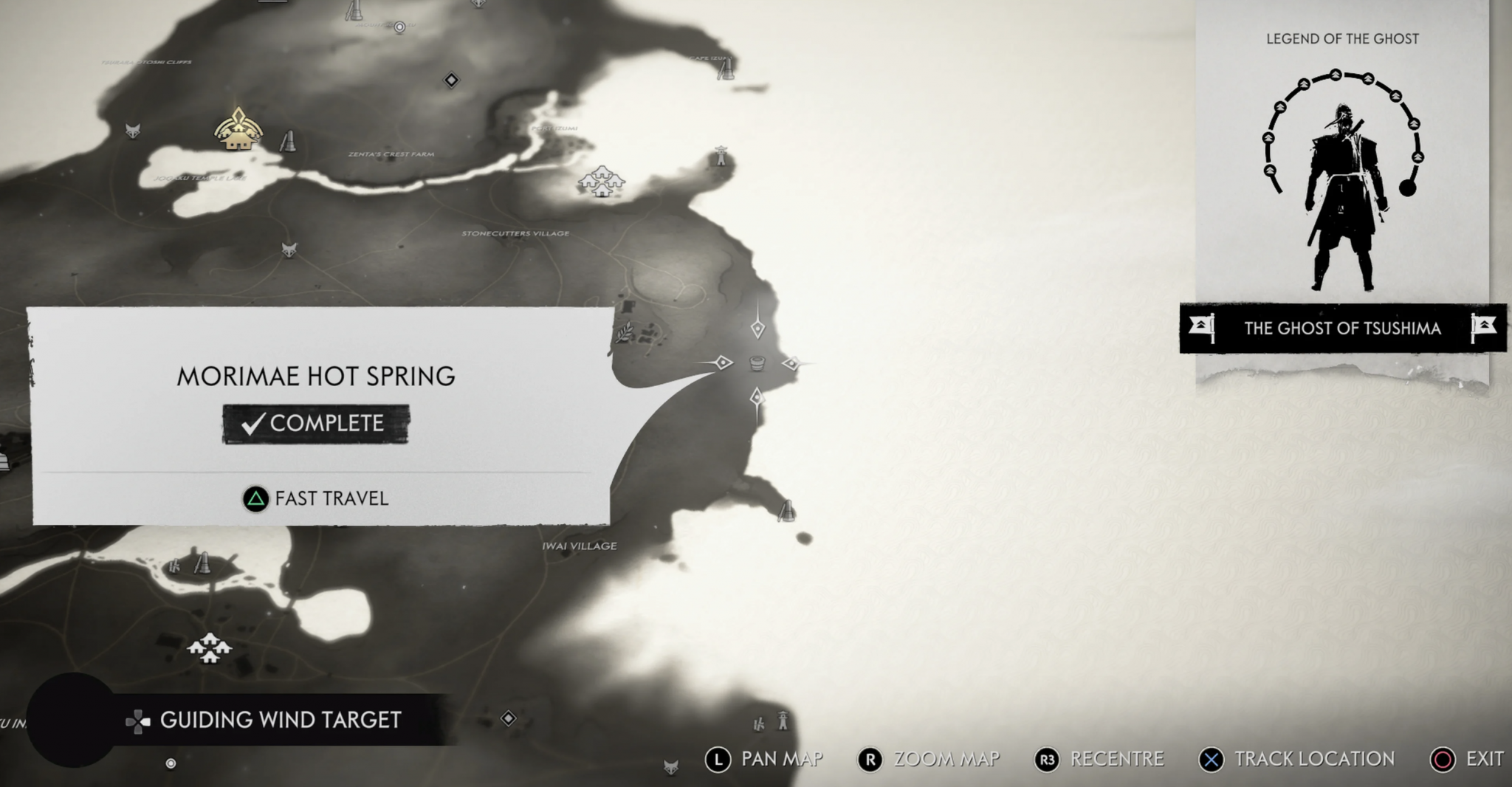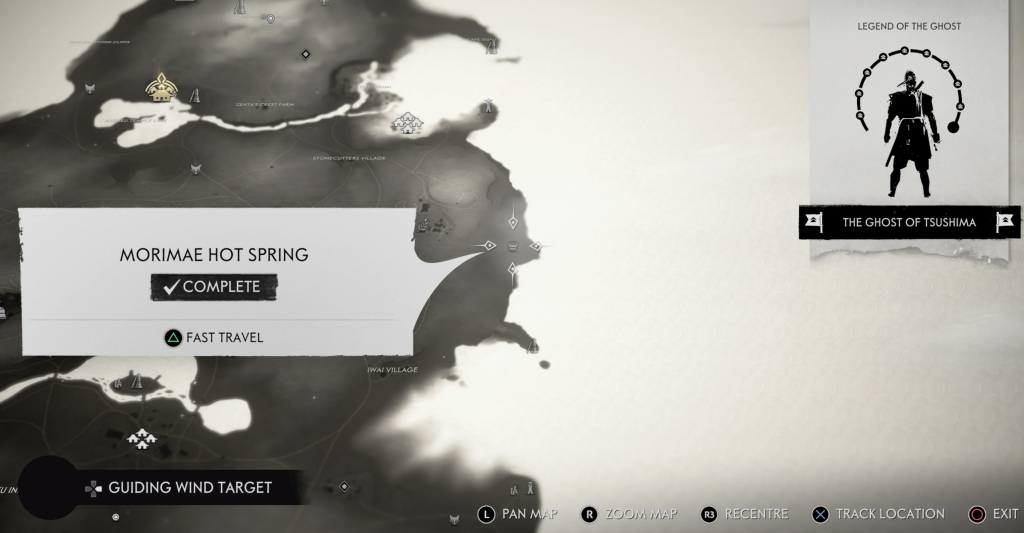 We hope you've found this guide useful in helping you discover all 18 hot springs in Ghost of Tsushima.
Remember to progress the story for the relevant hot springs, because you'll be really stuck otherwise.
If there's a detail that you think we need to add into any of the sections above, please let us know what it is in the comments.