The decisions that you make while playing King Arthur: Knight's Tale are going to leave an impact. Whether you make them in the throne room or in the middle of combat. So there is plenty that you need to deal with and manage. In this King Arthur: Knight's Tale beginner's guide, we are going to give you some tips and tricks that are going to help you get started.
King Arthur: Knight's Tale Tips And Tricks
The following are some tips and tricks that you should keep in mind when playing King Arthur: Knight's Tale:
Pay Attention To The Tutorial
You might have played plenty of turned-based games but King Arthur: Knight's Tale has its own twists and mechanics. So we recommend paying close attention to the tutorials rather than skipping them.
The tutorial will teach you about the basics such as movement and combat. It does not stop there though. As you progress through the game you will learn about new mechanics and get general tips on things that you should know about.
Explore The Map
You can only play a mission once. So while you are there, it is worth checking out the whole map. You might find chests or gain experience points by exploring.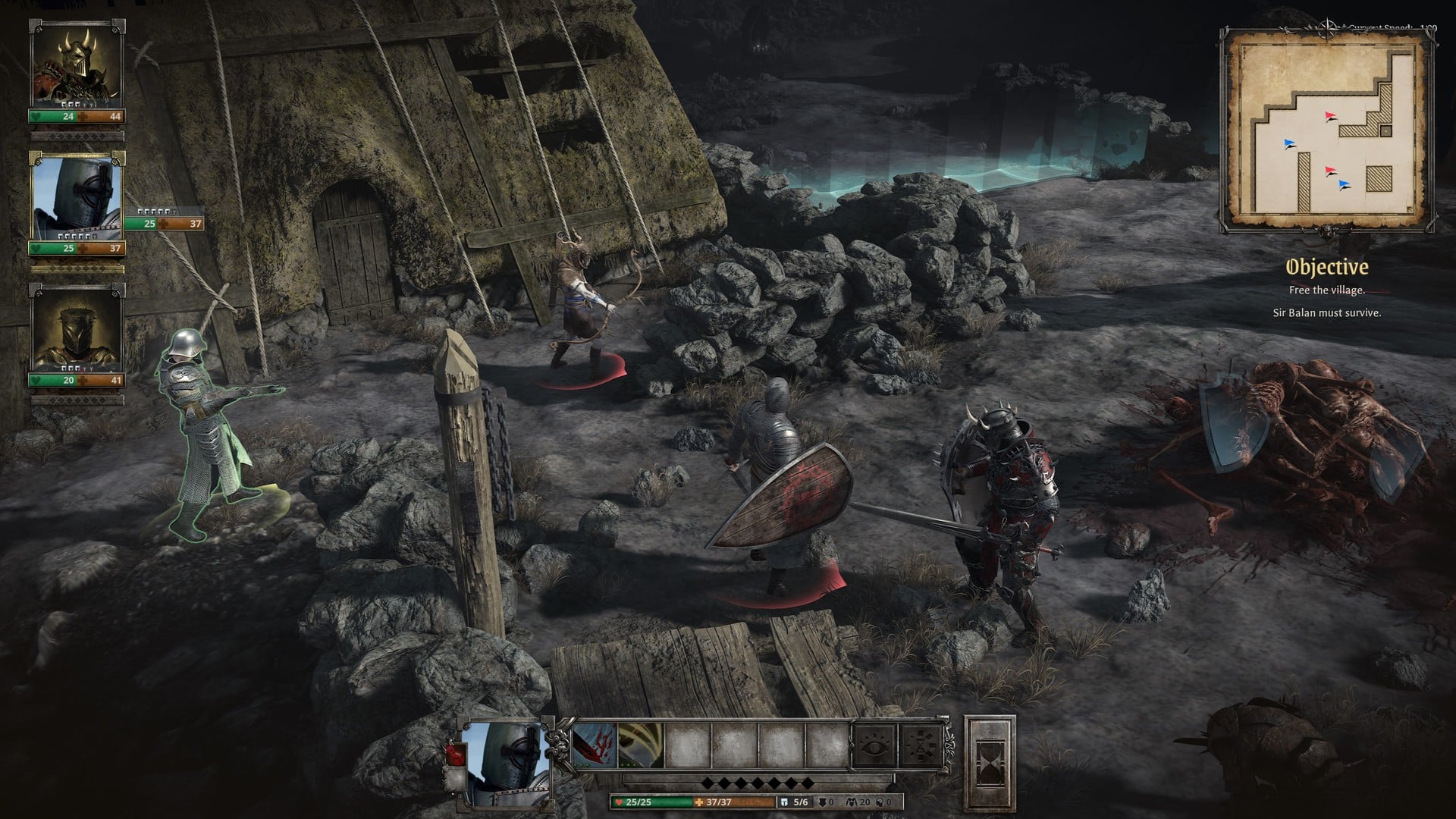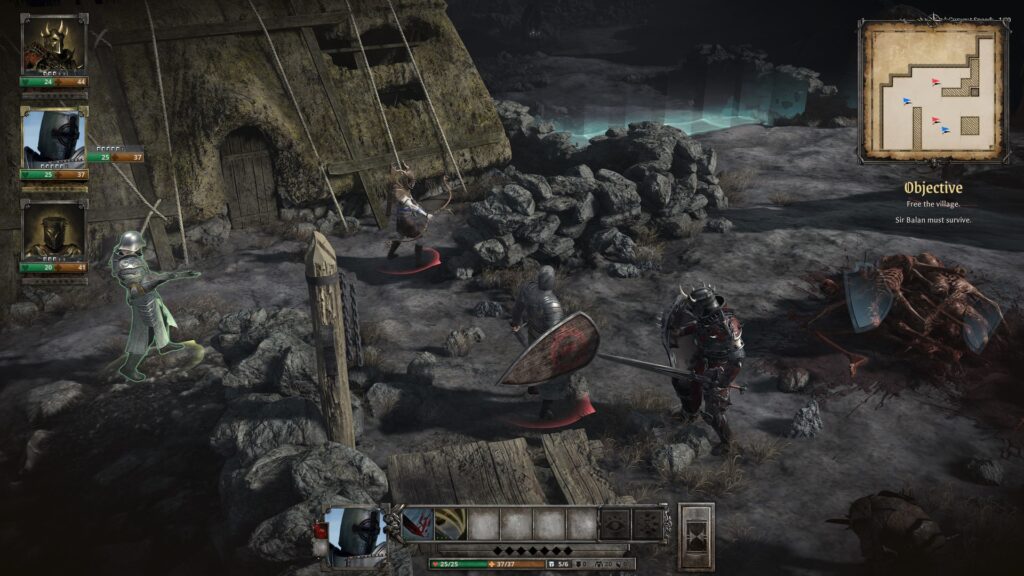 If you try to finish a mission and there are chests on the map that you have not opened then a pop-up will appear for you to confirm your decision. If you have explored everything then you will not get the prompt.
Staying Neutral In The Morality Chart Is Useless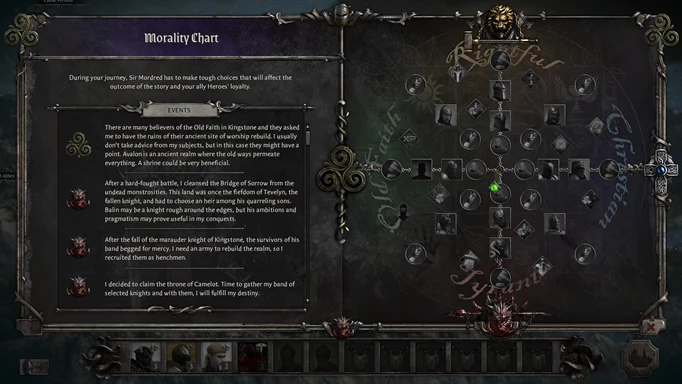 Staying neutral is not going to affect anything. We recommend focusing completely on an alignment in each axis.
Refill Potions Between Missions
Potions do not replenish from your stock when you return to Camelot. Before starting a mission be sure that each of your knights has a healing potion. They should have at least one. Everyone in your party needs to have one as they cannot be shared.
Maxing Loyalty Of Companions
You can increase the loyalty of your companions. You can do so by giving them titles and aligning yourself with them on the morality chart. Random events are also going to affect the loyalty of your companions.
Maxing out the loyalty of a companion is going to give bonus AP and bonus damage, so it is indeed maxing out.
Maps Have Limited Campfires And Shrines
Each map has a limited number of campfires and shrines. You might be tempted to top up on health or armor but you should only use campfires and shrines when you really need to.
If you need to heal a single knight then you should use a healing potion as campfires are going to top up the health of your whole party.
Skipping Optional Battles Is Fine
You do not have to take part in every single battle. Especially when you are starting off. Do not hesitate to skip side encounters you feel you cannot win.
Band Together
We recommend sticking your knights together in fights. At times you will be able to scout the area to unlock multiple deployment zones. This will allow you to encircle enemies but it only works when you outnumber the enemy. Since that is not going to happen often, you should have your knights stick together.
Recruit More Allies
We recommend recruiting a few more knights. These will replace the knights that are downed. You will also have a bigger pool to choose from.
The allies you can recruit will depend on your choices and the morality chart. Rightful morality, for example, allows you to recruit Sir Leodegrance and Sir Lancelot.
Which Buildings Should You Construct Early On?
As you build Camelot from the ground up, you must be wondering which buildings you should construct first. We recommend the Cathedral, Merchant Tower, Enchanted Tower, and Round Table.
The Cathedral is going to heal downed allies. This is going to come in handy as you progress the game and your units are downed.
The Merchant Tower is going to allow you to get some of the best equipment and gear for your knights. Which is going to allow you to make the most of them.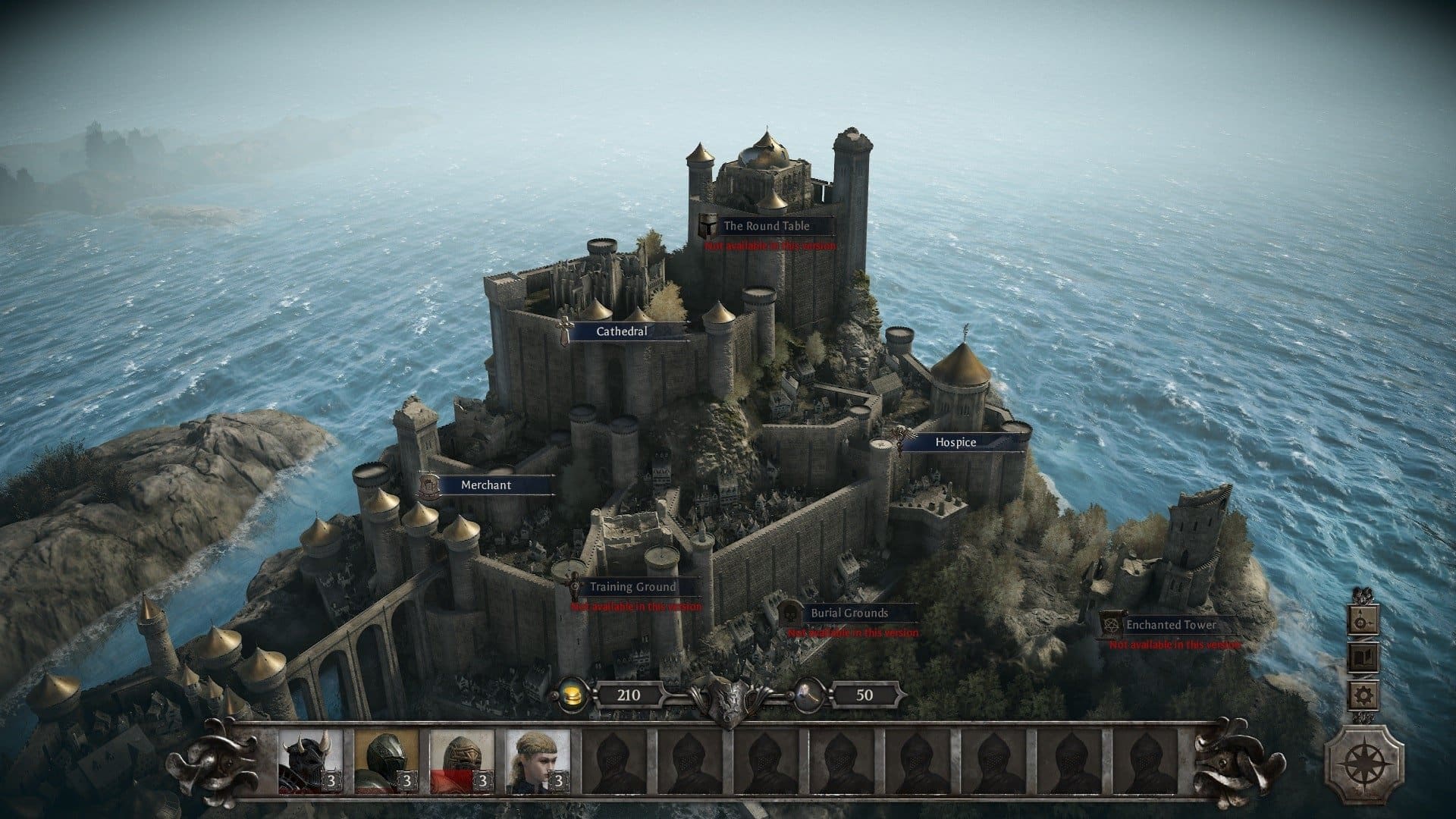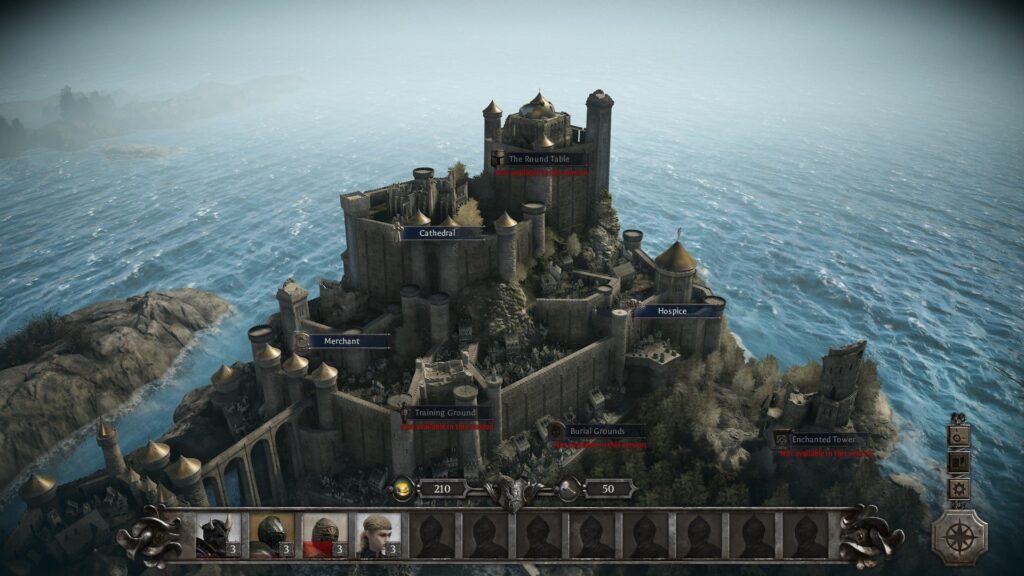 The Enchanted Tower deals with everything related to the arcane. Here you will be able to take off curses, consume magical items and practice the art of magic.
The Round Table will allow you to manifest several Laws, Decrees, potent abilities, skills, and even knighthood for the allies that you have unlocked. You do get a lot by constructing the Round Table but it is also very resource-intensive.
These are some of the tips that we recommend you keep in mind when playing King Arthur: Knight's Tale.