Pokemon TCG Evolving Skies is the latest expansion of Pokemon TCG. It's a major expansion with the first appearance of dragon-type Pokemon on the cover art, including Dragonite and Rayquaza. The series will contain a number of important additions, and it's coming out on August 27. The series is one of the most highly anticipated in light of how valuable Pokemon cards have become in recent years. This may be the most highly anticipated set of all time. In this guide, we'll cover when it launches, how it links to the mainline series, and so much more.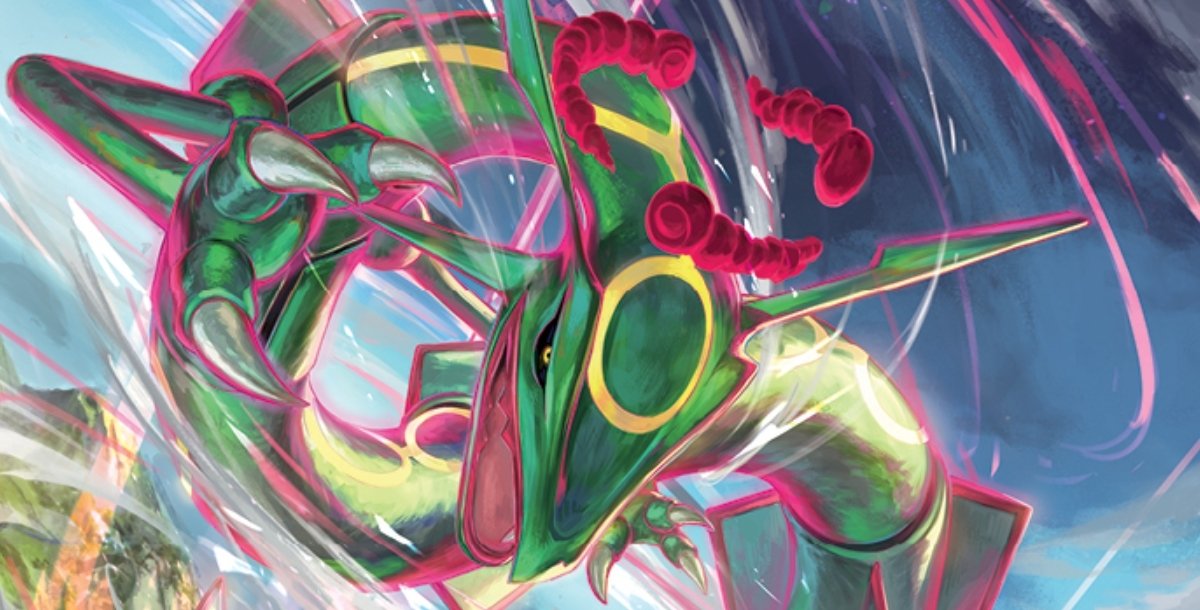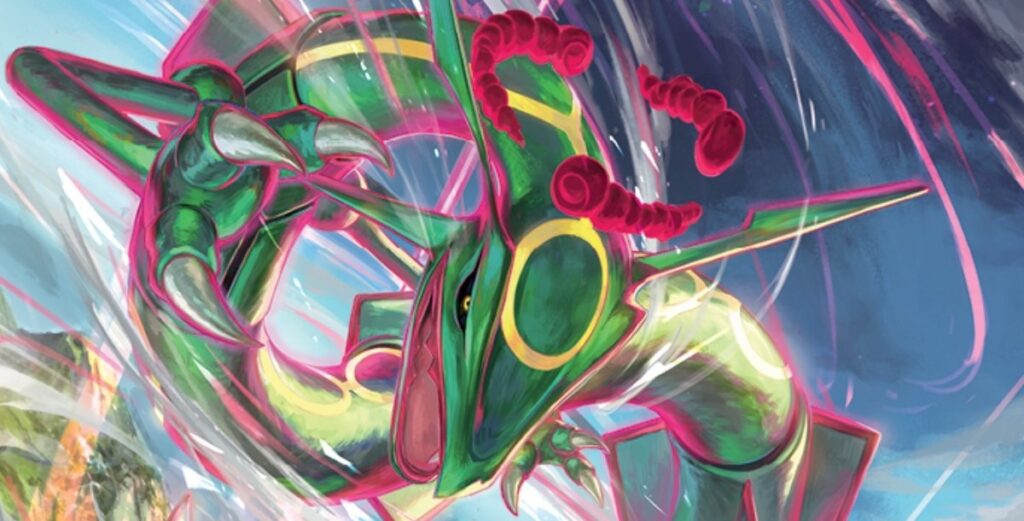 Release Date
Pokemon TCG Evolving Skies launches on August 27, 2021. Any fans can already pre-order booster packs in thier hundreds, as well as several starter kits. A booster set provides 36 booster packs, a starter set contains more than 200 cards, and then there are individual booster packs available too.
How Does it Link to the Pokemon Games?
This series is actually linked to Pokemon Sword & Shield. It contains most Pokemon from that game, including Duraludon, which alongside Rayquaza is making an appearance in VMax forms. The series is only linked to the most recent Pokemon games for Nintendo Switch. However, there will also be older Pokemon in there because that game contains all of them.
Fans who want to learn more about Pokemon will find all of their favorites here. They're all included as part of this series alongside the past ones too. This is where The Pokemon Company is taking the series for the future, adding more cards and newer ones that can be rare into the mix. Part of this is to make Pokemon TCG more exciting. However, there's also a level of financial interest involved.
Value of the Cards
Prior to the release of any set, fans have the chance to buy Pokemon cards at a reasonable price. Celebrities and influencers have artificially inflated the value of these cards into their millions. Some wear them as accessories, only pushing that value higher. The most valuable among all of them are variants of Charizard. This is the perfect time for any fan to buy the cards and almost guarantee themselves a decent value back on them after they've launched.
Most people buying the cards will be looking for Charizards, or holding onto them for future financial gain. Buying several booster packs and keeping them sealed will lead to those packs increasing in value over the years. At some point, they won't be manufactured anymore. This will result in those packs being as valuable as original booster packs are today.
The Future of the Cards
In 2021, Pokemon Cards have never been more valuable. It's likely that they'll continue to rise in value, but only those who are careful with their card purchases will benefit financially. The best thing to do is buy these cards and play with them. There's no sense in holding onto them unless you have the capacity to do so in very careful conditions for at least 20 years. Enough collectors will probably do this that the cards won't be worth nearly as much as they should be anyway.