Poppy is a normal squirrel Villager in Animal Crossing: New Horizons. While we may think she looks a little bit terrifying, she's actually a very sought-after Villager. Those looking to collect squirrels or red Villagers can eat their heart out with her. In this Animal Crossing: New Horizons Poppy Villager Guide, we'll cover everything there is to know about Poppy. From her personality to her past, you'll know if all by the end.
Who is Poppy?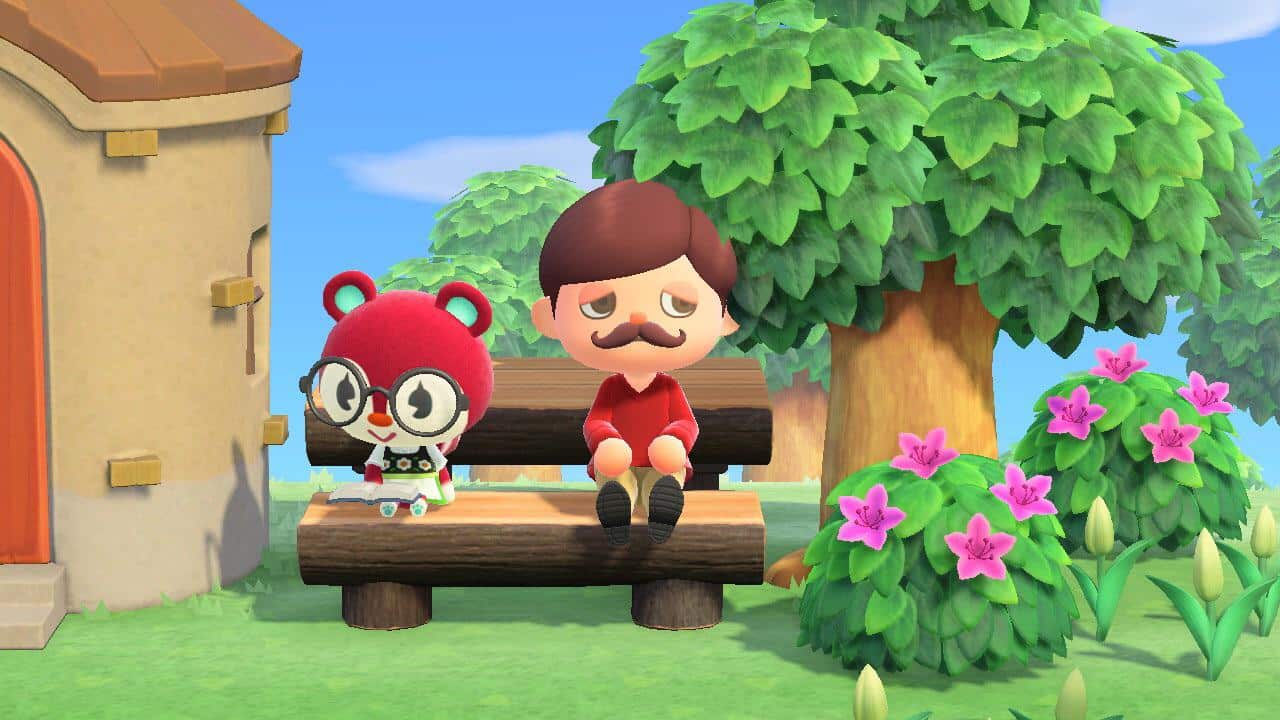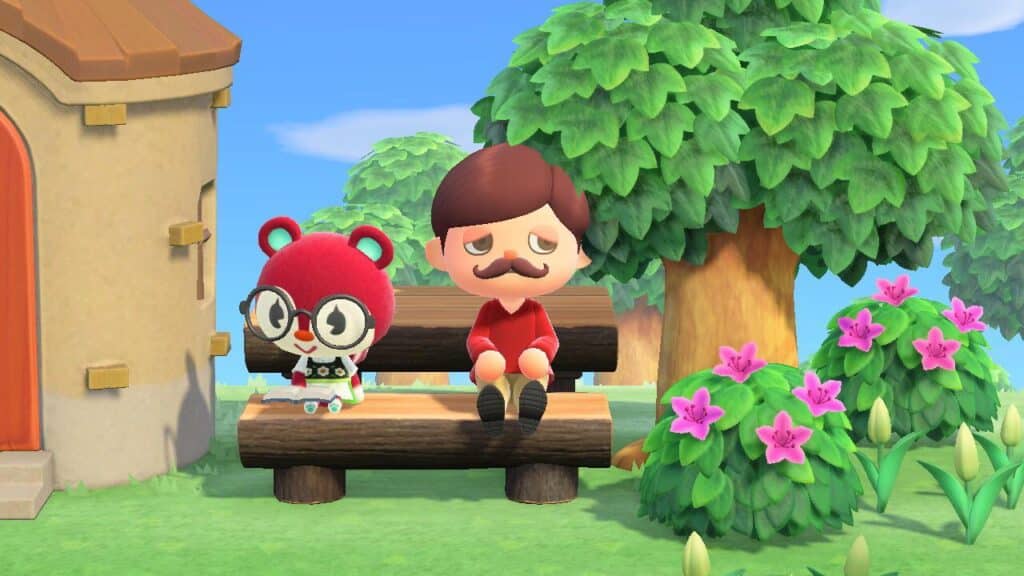 As we already mentioned, Poppy is a normal squirrel Villager. She's in New Horizons, but she's also appeared in other games int he franchise, including New Leaf, and city Folk. This makes her one of the oldest Villagers in the game, and one of the best established.
It's not hard to identify where her name comes from. She's red, a very distinct shade of red in fact. You'll also be able to note that poppies, the flower, are the same shade of red. This, it's thought, is where her name comes from. However, it could also be linked to the fact that squirrels like to eat poppy seeds.
This last point seems the most likely since there are two types of squirrels in the real world. These are grey and red, so a red squirrel is nothing new. Her catchphrase also references the fact that she likes to eat poppy seeds, making it the more likely inspiration.
Birthday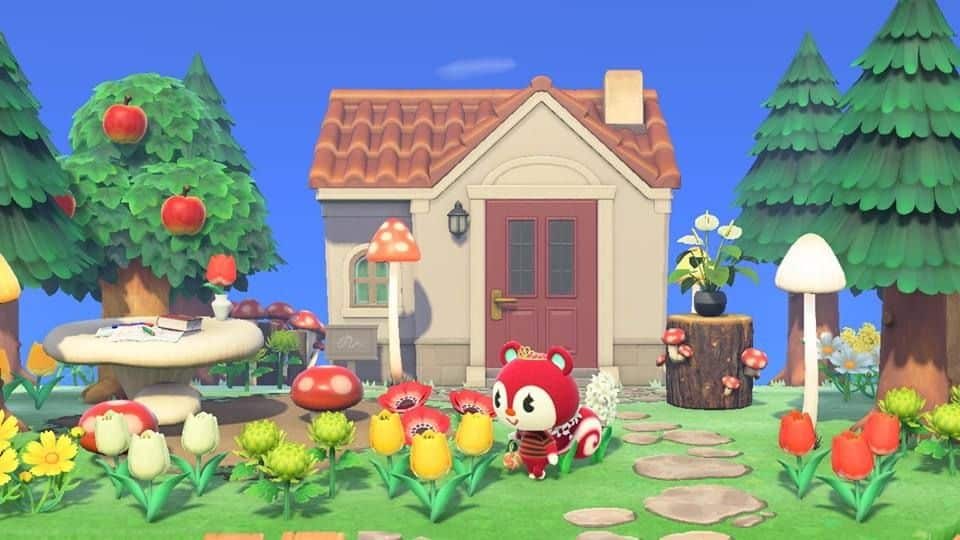 Poppy's birthday is August 5. On this date, you'll find her hanging out at home with some friends. She'll invite other Villagers over to play games and spend the day with her. This is something you should do too. The added interaction will benefit your relationship with her. You'll also get some cake out of the party, which is useful for all kinds of things later on in the game. The benefits to your relationship really will shine through as the best part of all of this though.
Poppy's Personality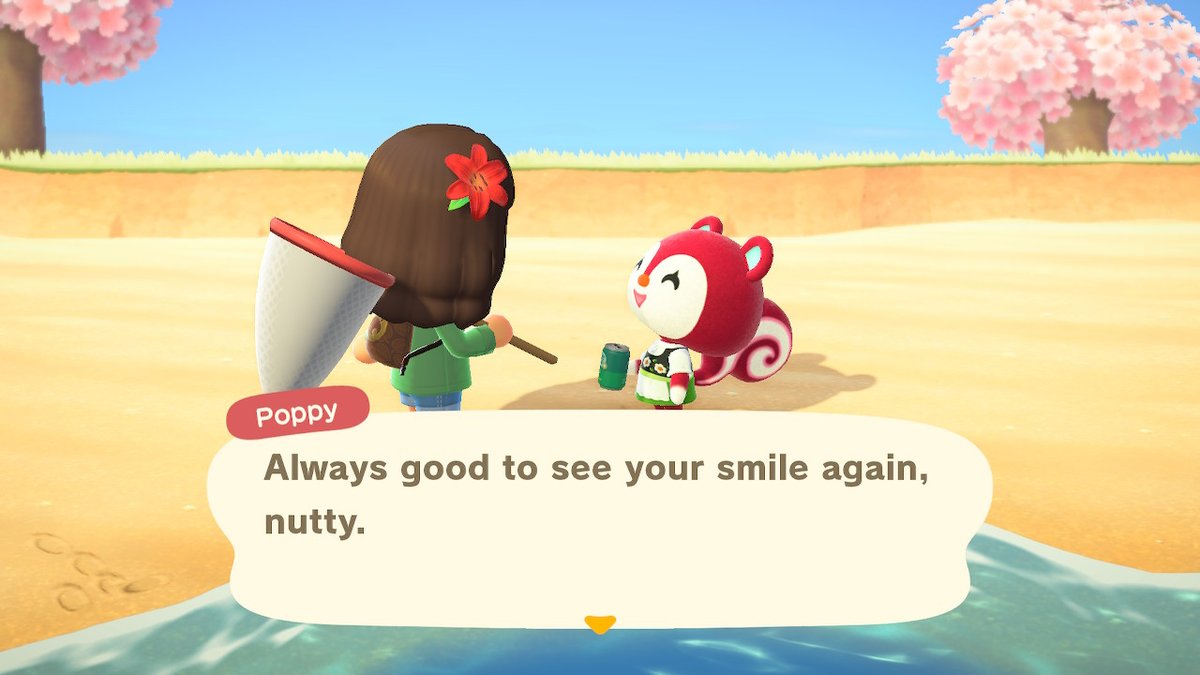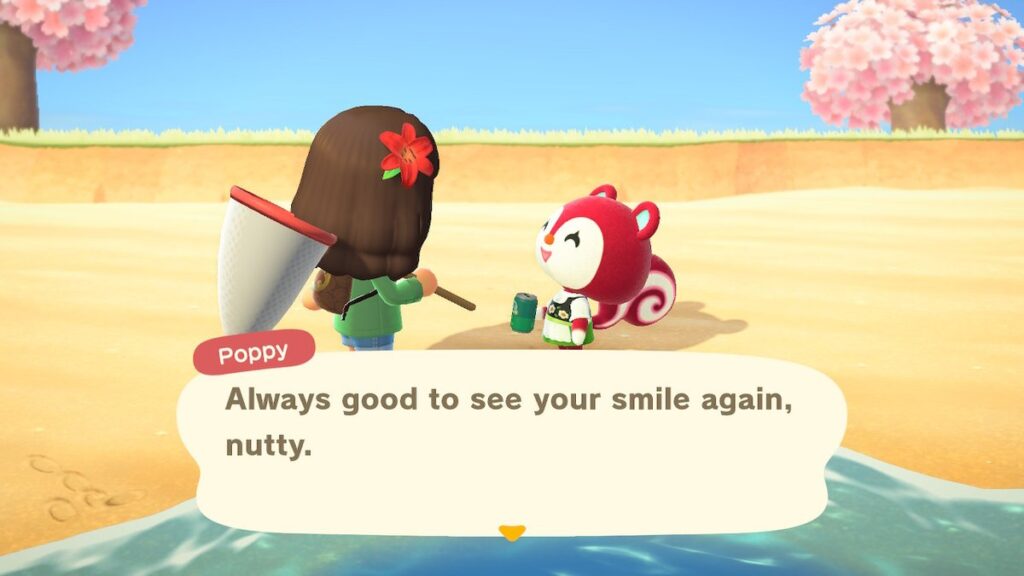 As a normal Villager, Poppy is a pretty common type of Villager. Normal Villagers are generally quite kind and act that way towards everyone else. This is great, because it means you have to deal with a lot less drama as a result. Specifically, normal Villagers get on with other normal Villagers, peppy, snooty, smug, and lazy Villagers. However, they'll clash with sisterly and cranky Villagers. Watch out for this if your island is predominantly of the type of personality that will cause conflict.
The interesting thing about normal Villagers is that they're always up at 6 AM. They also reference a friend called Moppina, who it has been confirmed is just a mop. This might sound sad, but if it's what they have to do then let them get on with it.
Poppy's Appearance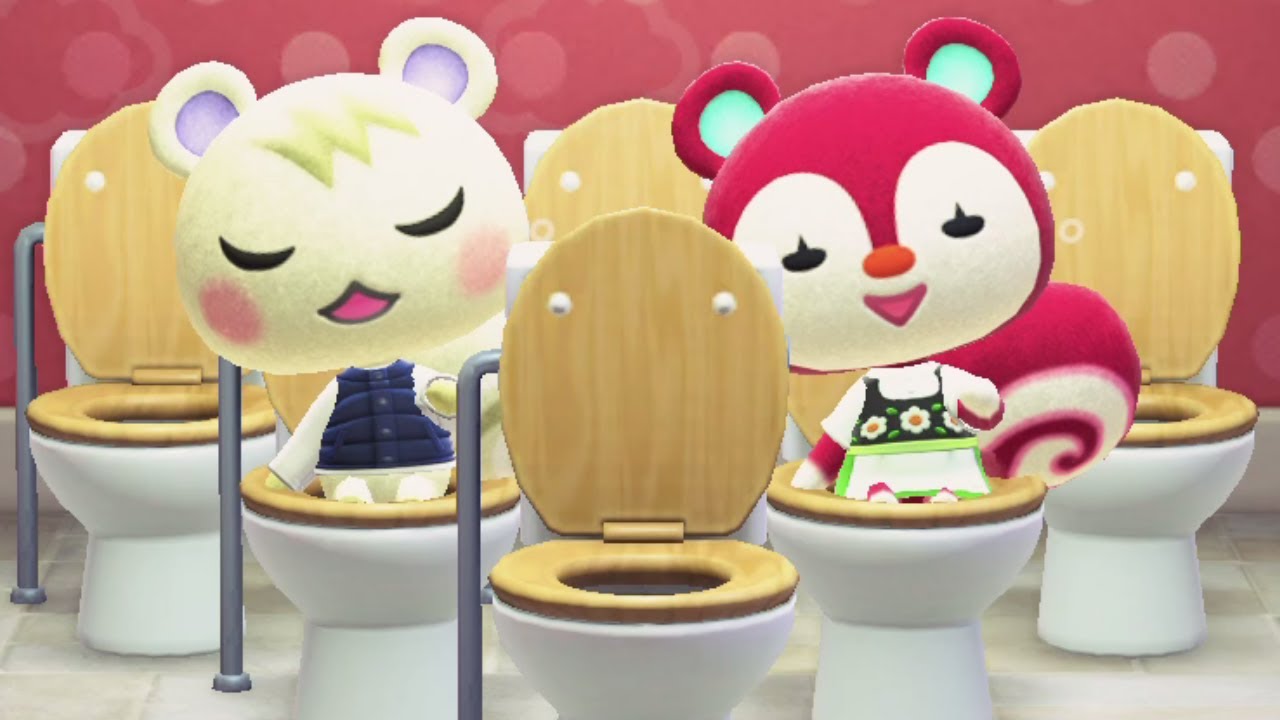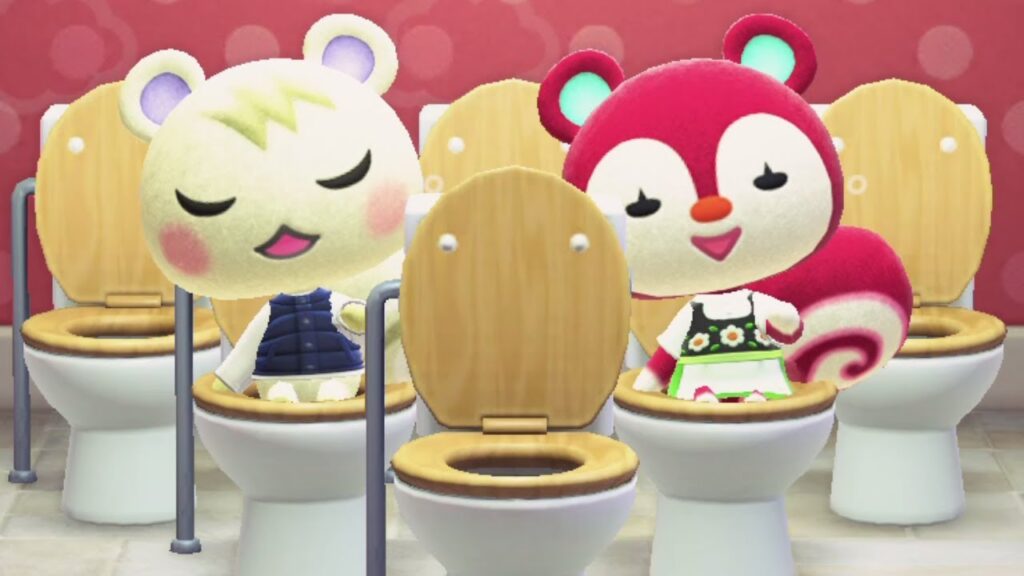 There isn't too much to say about Poppy in terms of the way she looks. As we've already discussed, it's likely that her name comes from a combination of the fact that she's red, a squirrel, and likes to eat poppy seeds. However, there's definitely an element here that's worth considering for your island's aesthetic.
Poppy is a deep red, and will clash with certain colors as a result. However, she does have an adorable face, with ears that contain a small hint of blue. She also wears the best 50s style dresses. These make her look cuter than a lot of other Villagers out there.
It's worth knowing that the blue in her ears is also present on her paws. You'll see this when she's sitting or lying down and handing you items. This kind of accent is something that can make an island pop.
Poppy's House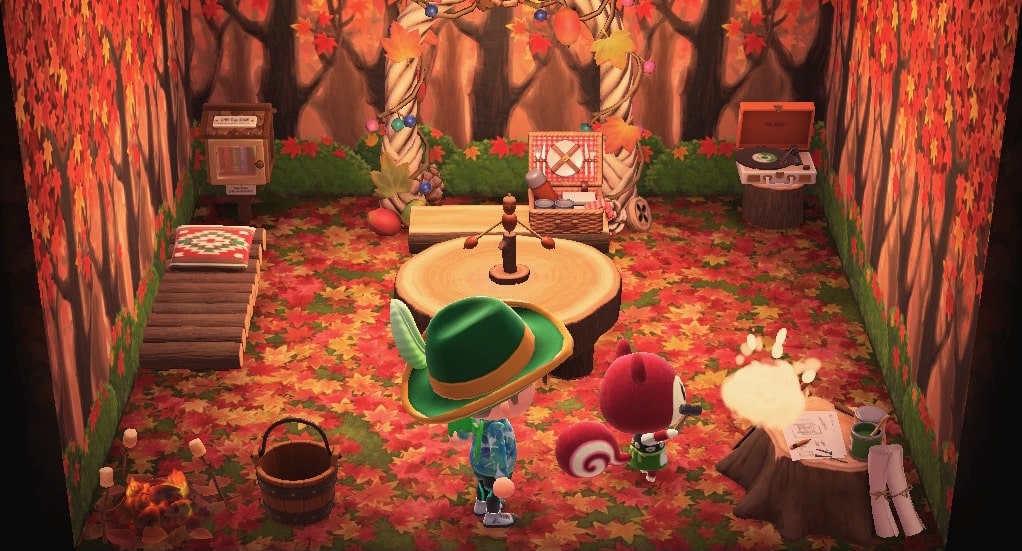 The exterior of Poppy's house is deceptive. It looks pretty normal, with muted colors on the walls, door and roof. Inside though, it's an absolute mess. At least it feels that way before you realize what's going on.
The interior features the autumn leaves wallpaper. This makes it look like there are leaves falling all around you. If you can't quite focus on them, the whole place looks like a total mess. The leaves extend to the flooring. This all gives the home the effect of feeling like you're in a forest in autumn. It's nice, but we think it'll get boring after a while.
The furniture is what saves this house. The log table in the middle is spacious, and the record player in the corner gives the place a friendly feeling. Everything else is made of wood, and there's even an archway at the top of the house. It's almost as if you could step though into a forest if you wanted to. As far as overall design goes, it's one of the best we've ever seen.
Facts About Poppy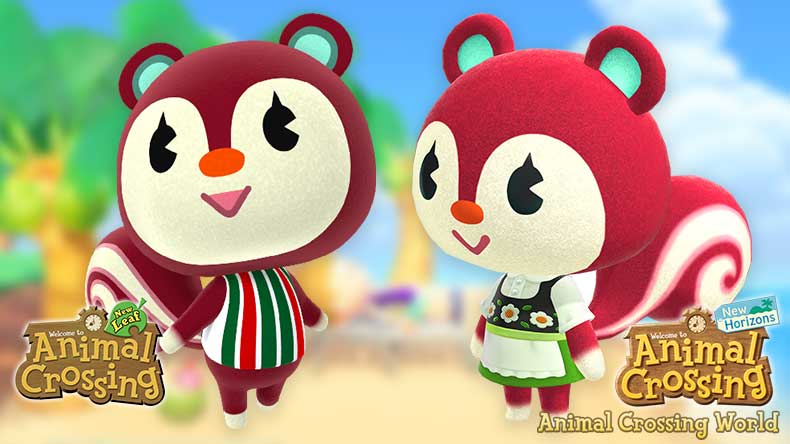 One of the most interesting things about Poppy is the upgrade in visuals that she's been through between New Leaf and New Horizons. You can really see this in the image above.
You can see that her outdated fashion sense is now gone. Instead, she's been turned into much more of a vintage fashion fan. She's able to pull off all these flowery dresses and still look adorable when out an about. The color of her fur is slightly different too.
It's likely that the color change happened because poppies aren't quite the same shade as poppy's fur was in New Leaf. In New Horizons, she's much closer to the actual shade of red that you'll see in poppies. Hopefully not too many fans were offended by this color change.
Overall, poppy is a pretty interesting Villager because of her color, and the fact that she's a squirrel. There really aren't that many squirrel Villagers in this game, so it's nice to have once that are so unique. If you're looking to pull together all of the squirrels on one island, you're going to need this one.
Finally, we think that it's interesting that poppy is technically named for a food, but she doesn't look like it. This puts her in a really small sub-section of Villagers who are named after food and don't hold a similar appearance.