Bones is a lazy dog Villager in Animal Crossing: New Horizons. As far as dog Villagers go, he's got one of the best personalities, and he doesn't look absolutely mental. This makes him pretty desirable for those who want fairly standard-looking Villagers. In this Animal Crossing: New Horizons Bones Villager Guide, we'll be covering everything that you need to know about Bones. We're also going to throw in some extra details that you may not have known about before reading this piece.
Who is Bones?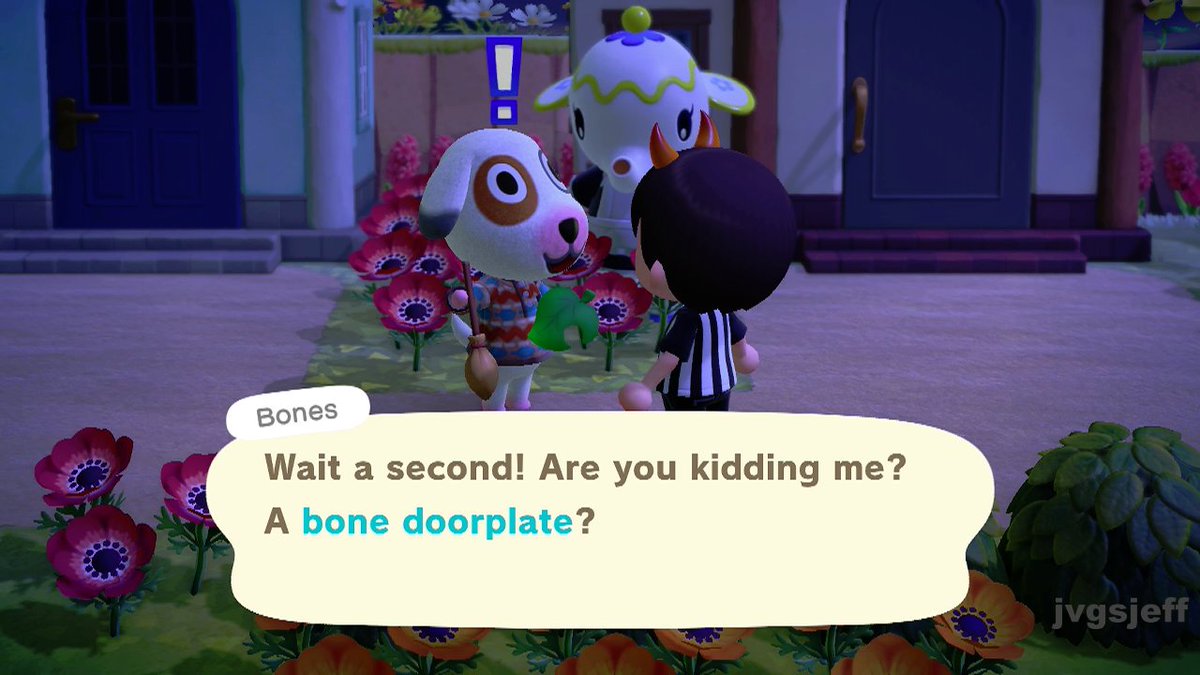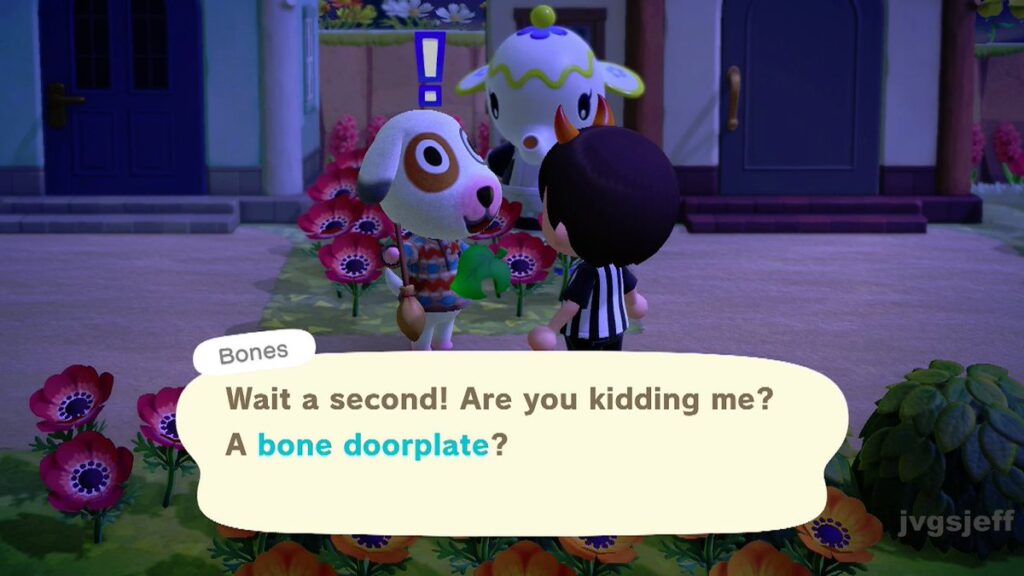 As we've mentioned, Bones is a lazy dog Villager in the Animal Crossing series. So far, he's appeared in every single game to date. That's incredibly impressive, probably the most impressive fact in this Animal Crossing: New Horizons Bones Villager Guide, because not many Villagers can say the same. Out of the more than 400 in the game so far, he's definitely one of the better ones. He's a pretty normal dog, and is a reference to the fact that dogs love to chew bones. That's it. Not massively clever if we're being honest. His initial phrase is also meant to be a reference to a phrase that people use to call out lazy people, "lazy bones".
Birthday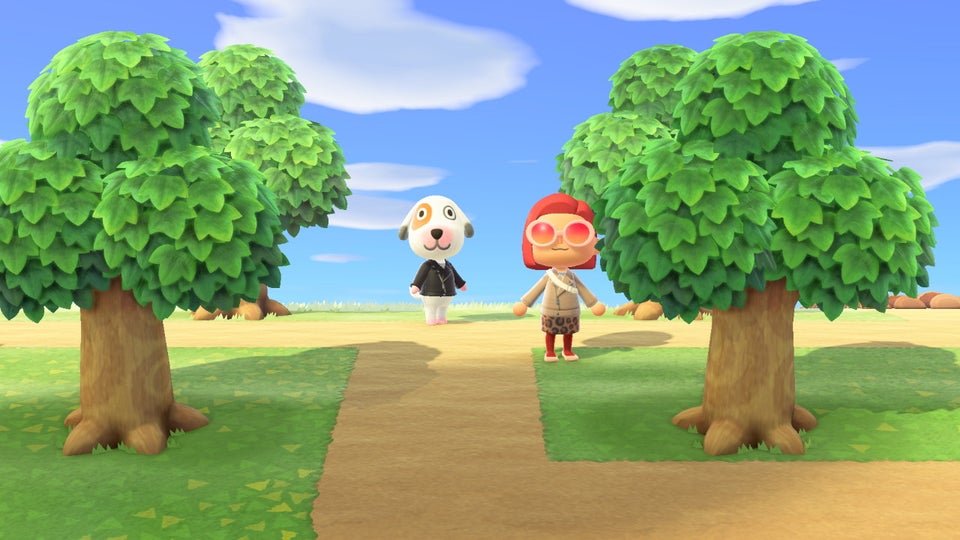 Bones' birthday may be the best day ever for this Villager. It takes place every year on August 4, and you need to head over and visit him on this day. He'll be hanging out at home celebrating with most of the other Villagers on your island. This is something all Villagers in the game do, so you might want to take note of everyone's birthday if they're spending time with you. Make sure you go and see him, because there's a lot you can do on the day.
There are games to be played with everyone in Bones' house, including hitting a lot of stuff with bats. There's also a good opportunity to pick up some cake. This is a prized resource in the Animal Crossing series. It helps you build a lot faster than your normal pace, so save up the jobs and plow through them all at once. This will make building anything much easier, so it's better to have a lot to do in a short space of time than it is to waste the cake. Never waste the cake.
Finally, you've also got an unbeatable opportunity to push your relationship up with Bones on his birthday. You'll get a boost just from seeing him. This is something that, again, is possible with all Villagers. However, you can also give him a present on this day and benefit from an even larger boost to the relationship. all it takes is a simple gift, and he'll be over the moon. Better yet, he'll likely give you a gift over the following days too because you gave him something. Don't discount the benefits of giving presents, they never stop rolling.
Bones' Personality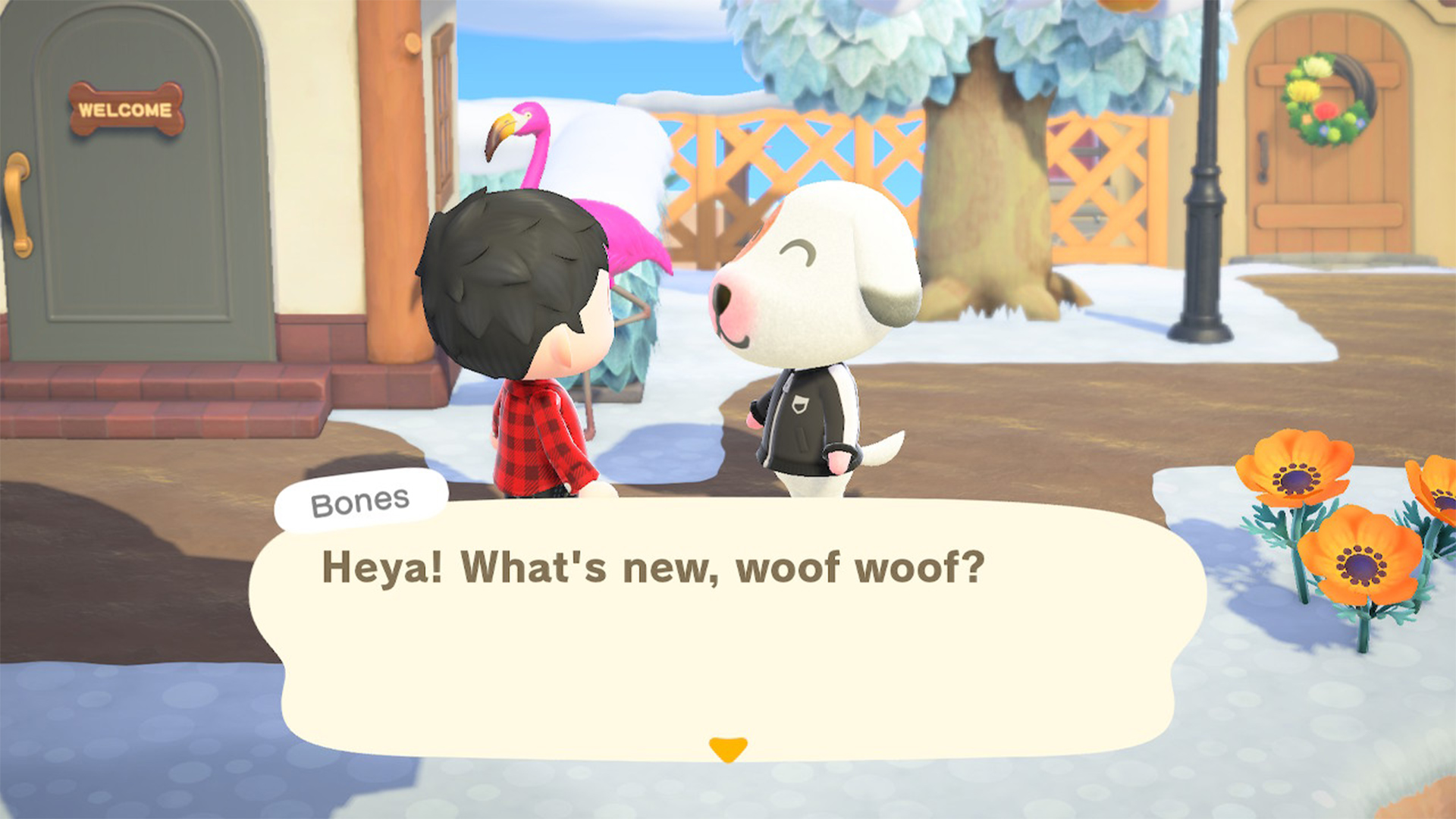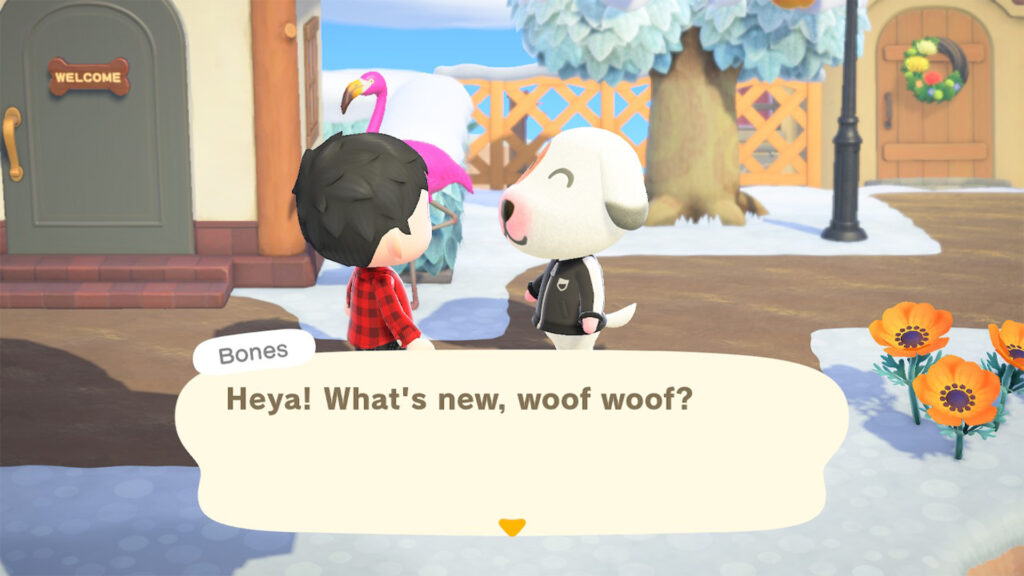 Bones has the lazy personality, one of the best in the game. He's got a very laid-back lifestyle, and gets on well with pretty much everyone as a result. As is the case with all lazy Villagers, he really loves food and relaxing. It's all he'll talk about, and you'll often come across him either eating or sleeping to demonstrate these interests. However, he also enjoys fishing, so this is probably what he'll challenge you to if he challenges you to anything at all. It's questionable with lazy Villagers.
Lazy Villagers tend to offend jock Villagers because they love relaxing so much. Jocks can't understand why someone wouldn't want to exercise all the time, but the opposite is true for lazy Villagers. Bones will get on well with other lazy Villagers, normal, peppy, smug, and sisterly Villagers too. They all share a common interest in relaxing and not taking life too seriously. Cranky and snooty Villagers will hate him though, and this can be a problem.
All you need to do is try to keep the other Villager types away from Bones. It won't always be possible, but you'll have a happier and more relaxed island if you have as little conflict going on as possible. There's no sense in forcing those who dislike each other to interact more than they have to.
Bones' Appearance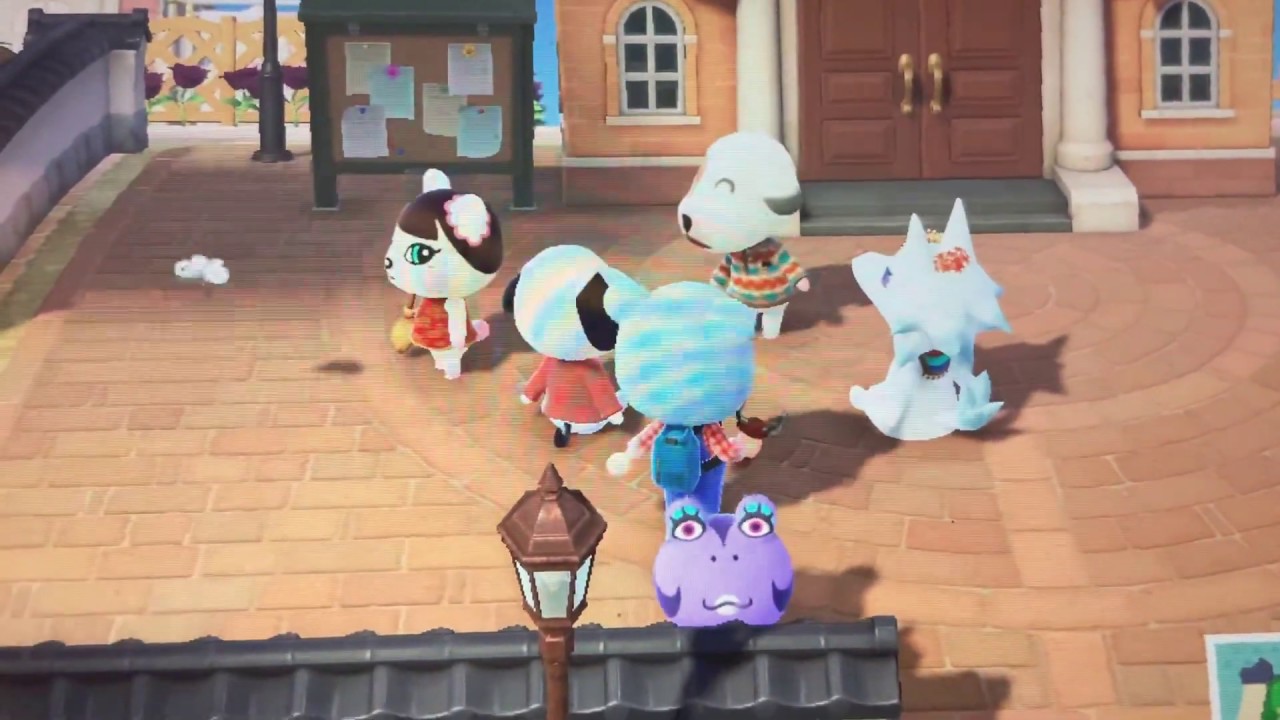 Bones looks like a dog. There's no other way to put it. He's a dog in appearance and has a mostly white covering of fur. However, he's got a brown spot over his left eye that makes him look distinct. He's also got pink hands and feet, as well as a tinge on his nose. This makes him look a little like a bulldog, but it's hard to say what breed of dog he's actually based on. Finally, he's got a laid-back-looking outfit on and some black spots on his ears. Really, he looks like the cute puppy you'd take home from a litter before it becomes a giant dog you need to walk three times a day.
Bones' House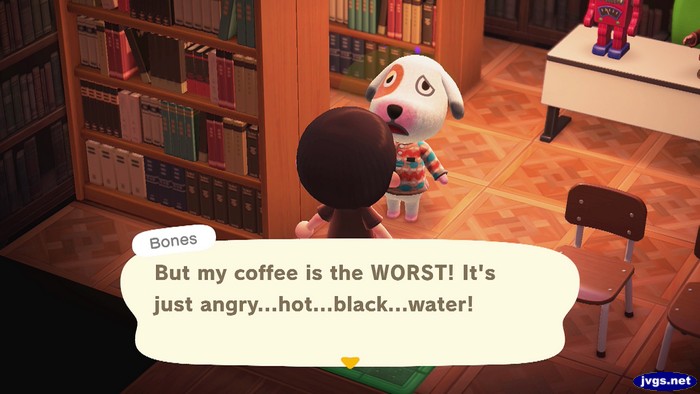 Bones has a refreshingly normal house in Animal Crossing: New Horizons. It's a basic house structure with white and brown. Exactly the colors you want to see if you're trying to disguise houses on your island. You can also place it alongside some other similar houses and it wouldn't look like it's standing out of place. Perfect for those who want a normal row of houses, not some mental ones.
Inside, the house is filled with books. The wallpaper is bookshelves, and the flooring is that of a library. Bones' love for reading and books is taken to the next level here, and it really shows. This is the perfect Villager for book lovers, those who want someone to always be reading on their island. There's nothing worse than having all-active Villagers when you just want to sit and read. Take a load off and follow Bones' example.
Facts About Bones
Bones is often compared to Wishbone, a dog from a 90s series with the same name. The brown eye is even the same. Even their love of books is shared, though this is widely considered to be a coincidence rather than an actual inspiration for the game. Bones is scared of the Mummy Mask, and on April Fool's Day he'll reveal that he has six siblings, though this could be a lie.