Genshin Impact has a plethora of characters for you to collect and fight with. They're all brilliant in their own way. When you master their skills, you're unstoppable. They're even more powerful when combined with the right character synergies. In this Genshin Impact Amber Character Guide, we're going to cover everything there is to know about Amber, the very first character you meet in the game's story.
Who is Amber?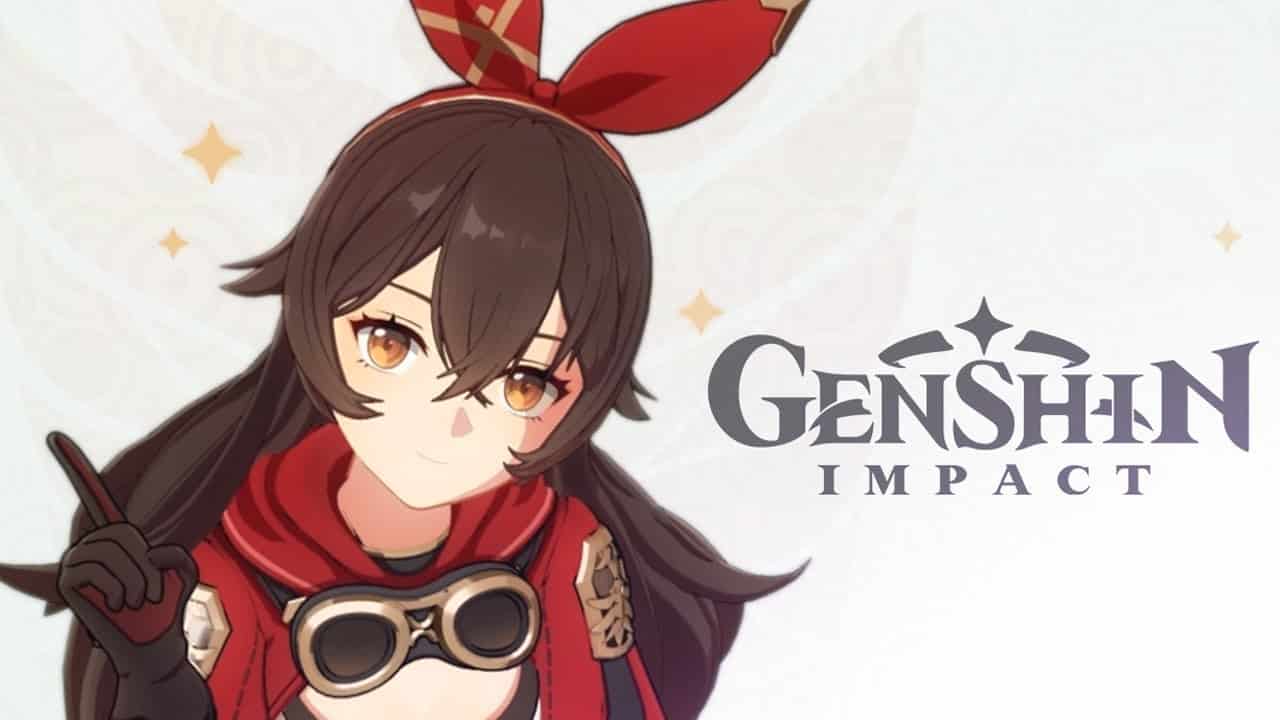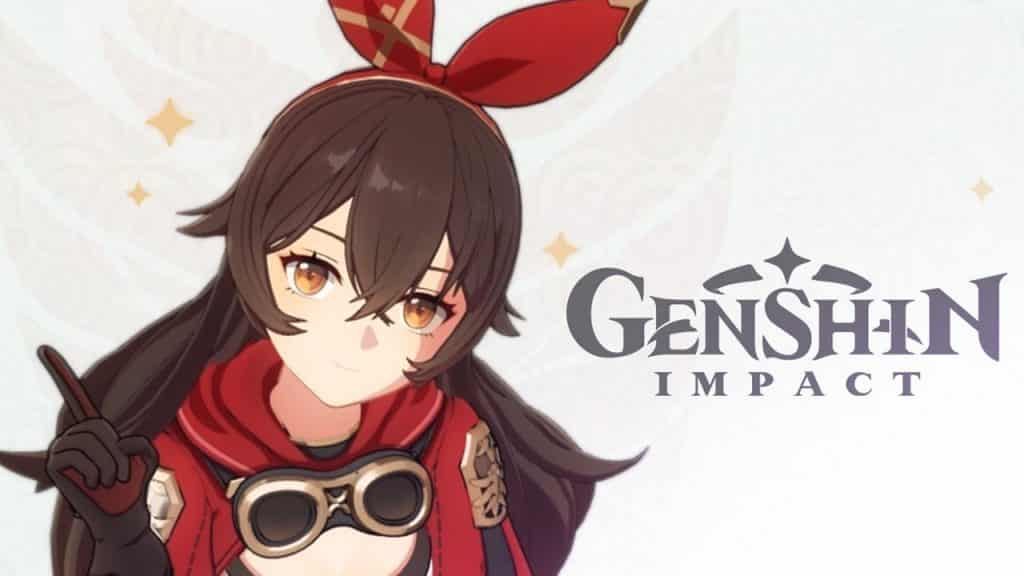 You meet Amber very early on in the game, during Act 1: The Outlander who Caught the Wind. She's the last Outrider for the Knights of Favonius. Always ready to help the local citizens of Mondstadt, she's up for a challenge no matter how difficult it might be.
As a character, she comes across as the weakest in the game, but she's very powerful in her own way. She's still in training with the Knights of Favonius, but she's a skilled archer, and has full mastery over the Glider.
Amber is always cheerful, and has an unwavering sense of justice. If you're wondering what the right thing to do is, just look to Amber and ask her what her view is. It's almost certainly going to be the right view, and you should stick with it.
Amber's Skills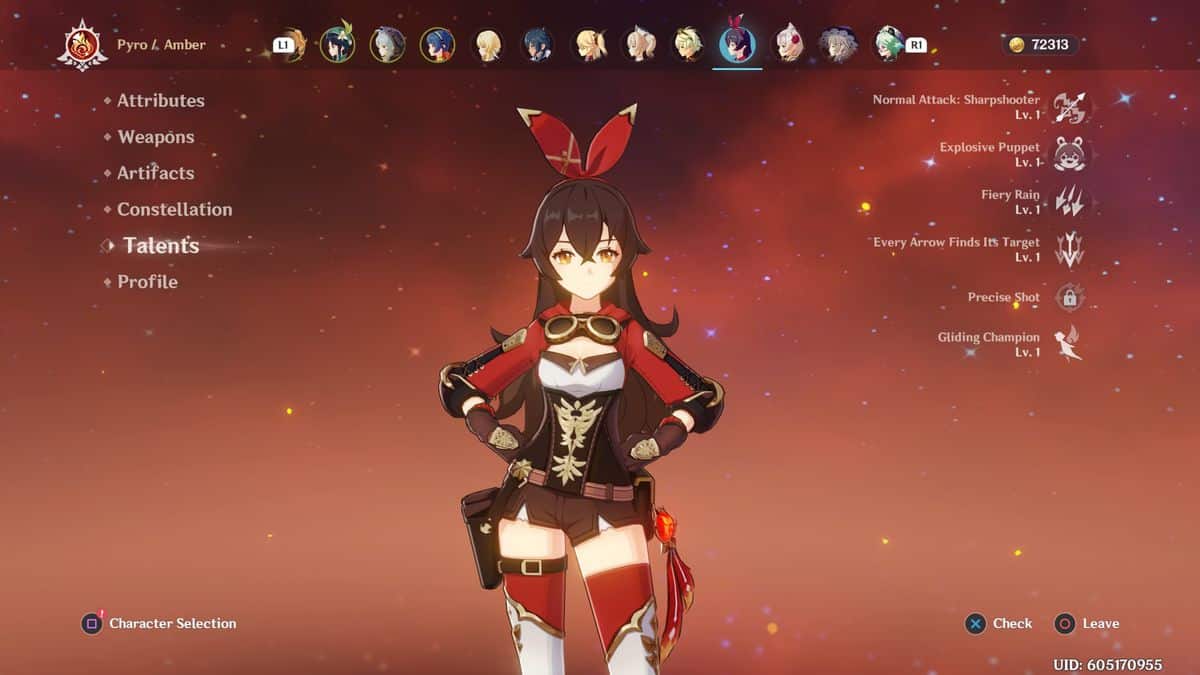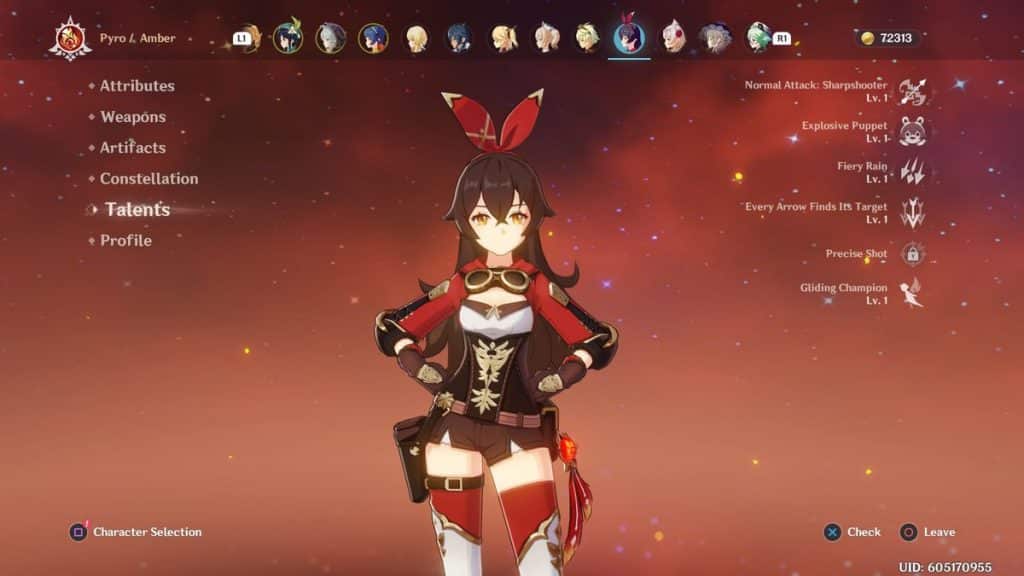 Amber's Normal Attack is a shot from her bow that she can fire up to five times consecutively. This attack is charged for a much more precise shot. Dealing additional damage. Flames will appear around the arrowhead, and it will explode with pyro damage when it hits the target. The Plunging Attack she can perform sees her fire off a flurry of arrows in mid-air, which then rain down on enemies.
As for her Elemental Skill, Amber uses the Baron Bunny. It's an item that will continuously taunt enemies, distracting them and drawing them away from Amber. Baron Bunny's health will scale with Amber's, so the higher her level, the better the Elemental Skill is. When Baron Bunny is finally destroyed, it'll explode with pyro damage. Killing most enemies around it.
For her Elemental Burst attack, Amber fires a shower of arrows. This will create an area on the ground in which pyro damage will be dealt over a period of time. Any enemies in the zone are doomed.
Passive Talents
Amber has three Passive Talents. The first is "Every Arrow Finds Its Target". the skill sees the critical chance rate for Fiery Rain increased by 10%, widening the AoE by 30%.
The second Passive Talent is "Precise Shot". This is an aimed shot that increases her attack by 15% for 10 seconds after landing a hit on a weak spot.
The third and final Passive Talent is "Gliding Champion". It decreases Amber's Stamina consumption while gliding by 20%, and applies to all other party members at the time.
Constellations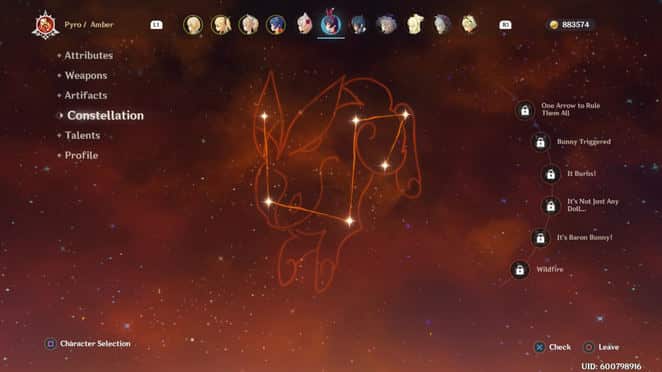 There are five Constellations that Amber can pick from:
One Arrow to Rule Them All – Fires 2 arrows per aimed shot, the second of which deals an additional 20% damage.
Bunny Triggered – Improves Baron Bunny, allowing it to be destroyed with an aimed shot to the foot. This causes 200% damage from the ensuing explosion.
It Burns! – Incrases Fiery Rain's level by 3 to a maximum of 15.
It's Not Just Any Doll… – Explosive Puppet's CD is decreased by 20%, grants 1 additioanl charge.
It's Baron Bunny! – Incrases Explosive Puppet's level by 3 to a maximum of 15.
Wildfire – Using Fiery Rain increases the entire party's movement speed and attack speed by 15% for 10 seconds.
That's it for our Genshin Impact Amber Character Guide. If there's something about Amber that you think we missed, please let us know in the comments.
Check out everything you need to know about another character, Paimon, here.