Monster Hunter Rise is now available on PC. In order to progress the game, you are going to need a couple of different resources. In this Monster Hunter Rise guide, we are going to go over how you can farm Dragonhusk Shards.
Dragonhusk Shards are used to craft and upgrade gear in the game. You can find it by looting and completing different quests.
Farming Dragonhusk Shards In Monster Hunter Rise
There are many different locations where you can find Dragonhusk Shards. There are plenty of quests that reward you with the resource as well. It is worth mentioning that Dragonhusk Shards are available at high ranks which you can get to by doing Gathering Hub Quests.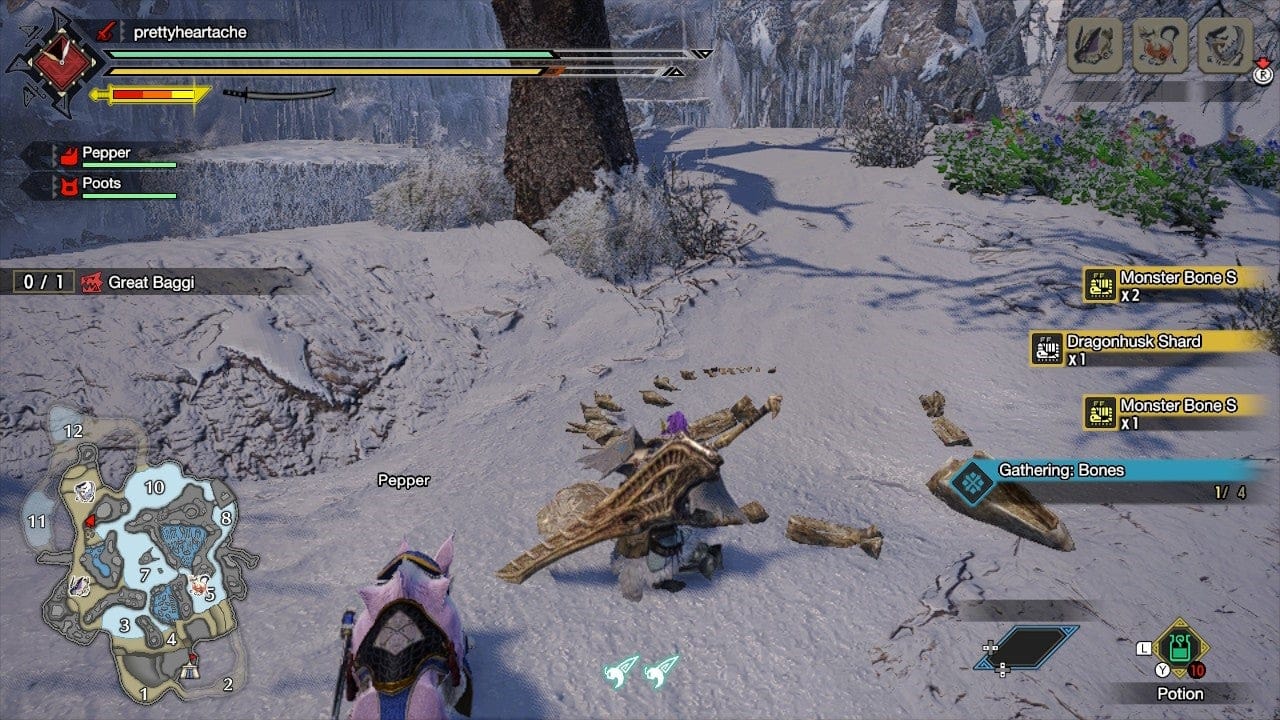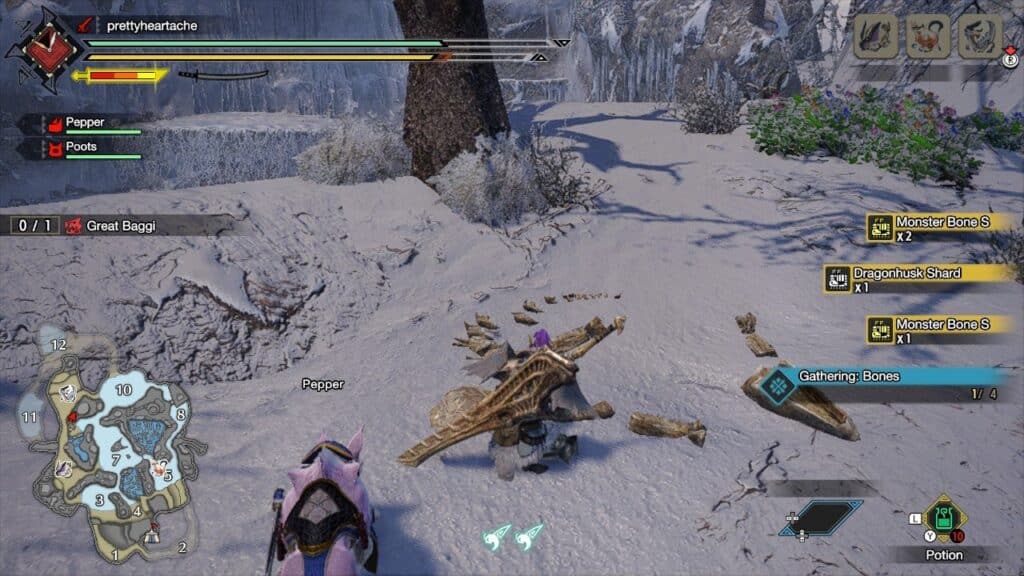 You should head over to Frost Islands and search the Bone Piles that are marked on the map. Bone Piles can be found in areas 1, 8, and 9. Dragonhusk Shards can also be found in Flooded Forest and Lava Caverns.
Furthermore, village quests such as Grizzly Glutton, Plump and Juicy, and A Frosty Paradise will reward you with Dragonhusk Shards. You can also get the resource by completing hub quests such as Jumped in the Frost Islands, No Cure for the Common Baggi, and A Grizzly Encounter.
To summarize, you can get Dragonhusk Shards from the environment or by completing different village and hub quests. This is how you can get Dragonhusk Shards in Monster Hunter Rise. If you are interested in learning more about the game then you can check out our guide on how you can play the game with friends.