Throughout all three major Dishonored games, there are a lot of brilliant levels to play. These games bring a unique world to life that it's hard to ever leave. There's so much to enjoy, and almost every level is worthy of being the best in its own right. In this guide, we'll cover the top ten best levels in the Dishonored series. Covering the ten that you need to look out for and play if nothing else. This list is in order of the games.
House of Pleasure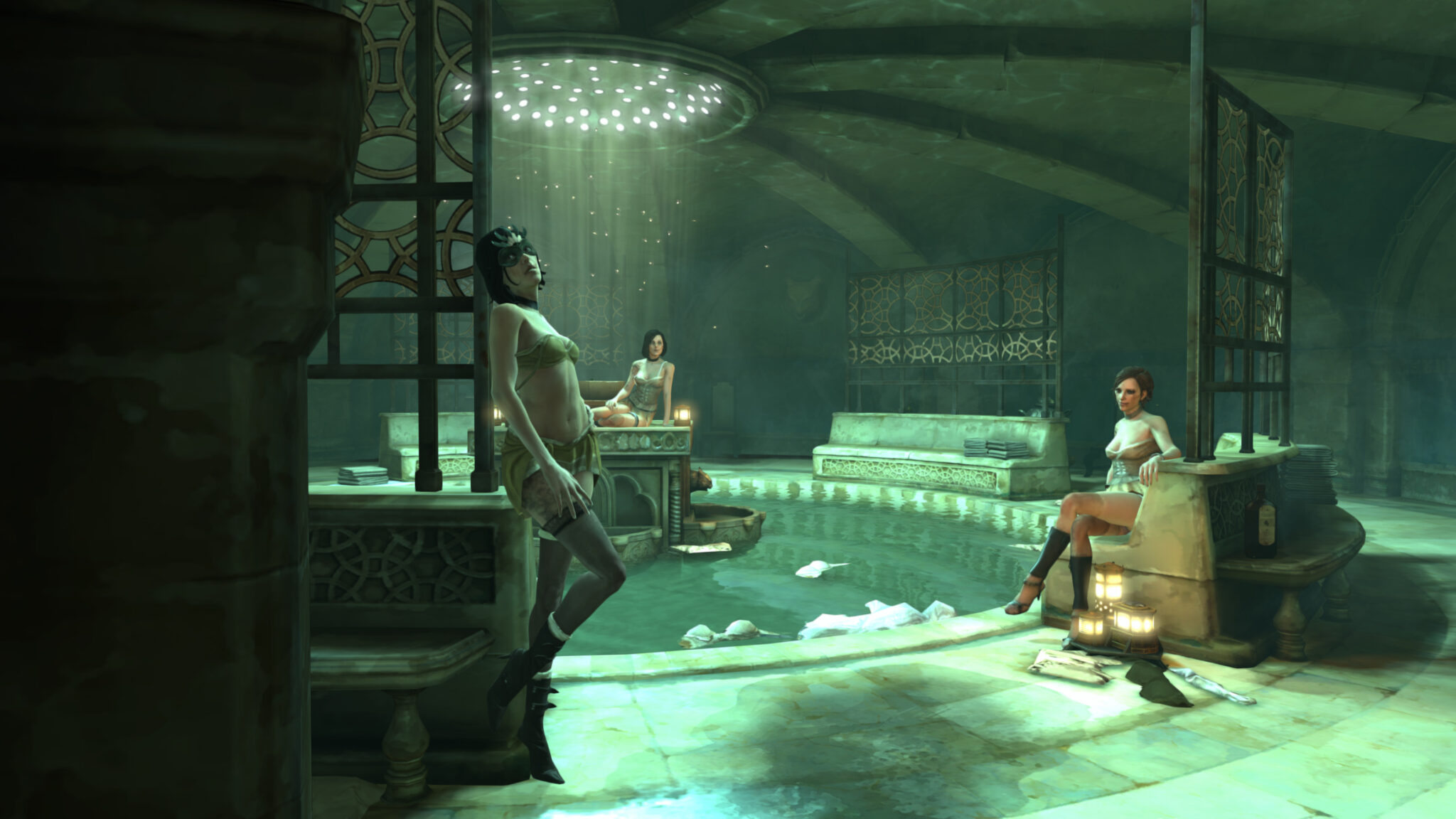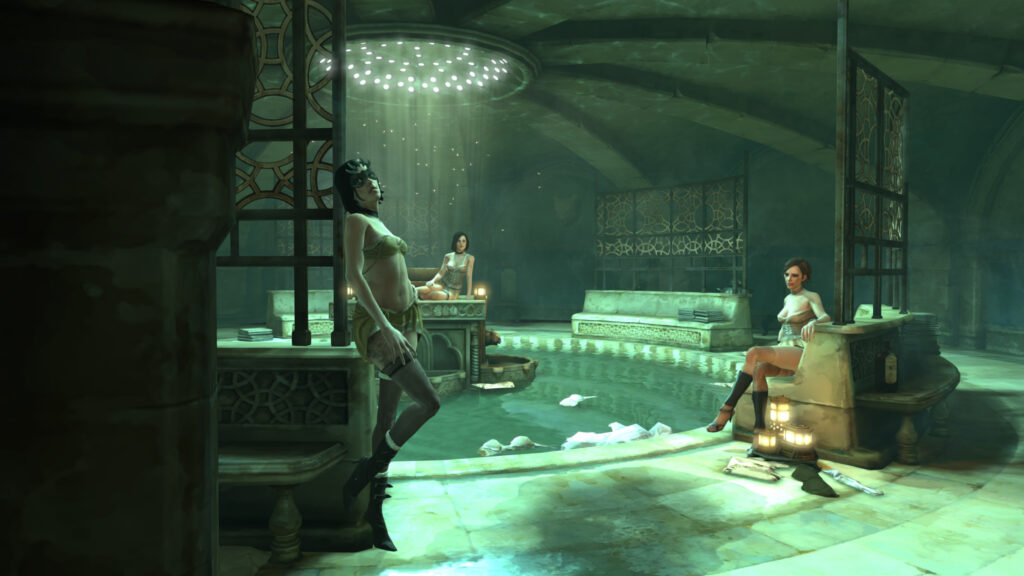 This is an early mission in the first game. Players enter The Golden Cat and must find and rescue Emily Caldwin. There are also two targets to take down, each of which enjoys lurking in their own section of the location. This mission is dark and seedy, and it's incredible. It's a great look into the underworld of Dunwall, and provides players with a reason to hate their targets. As a single location, it's also got some of the best verticality in the entire game.
Lady Boyle's Party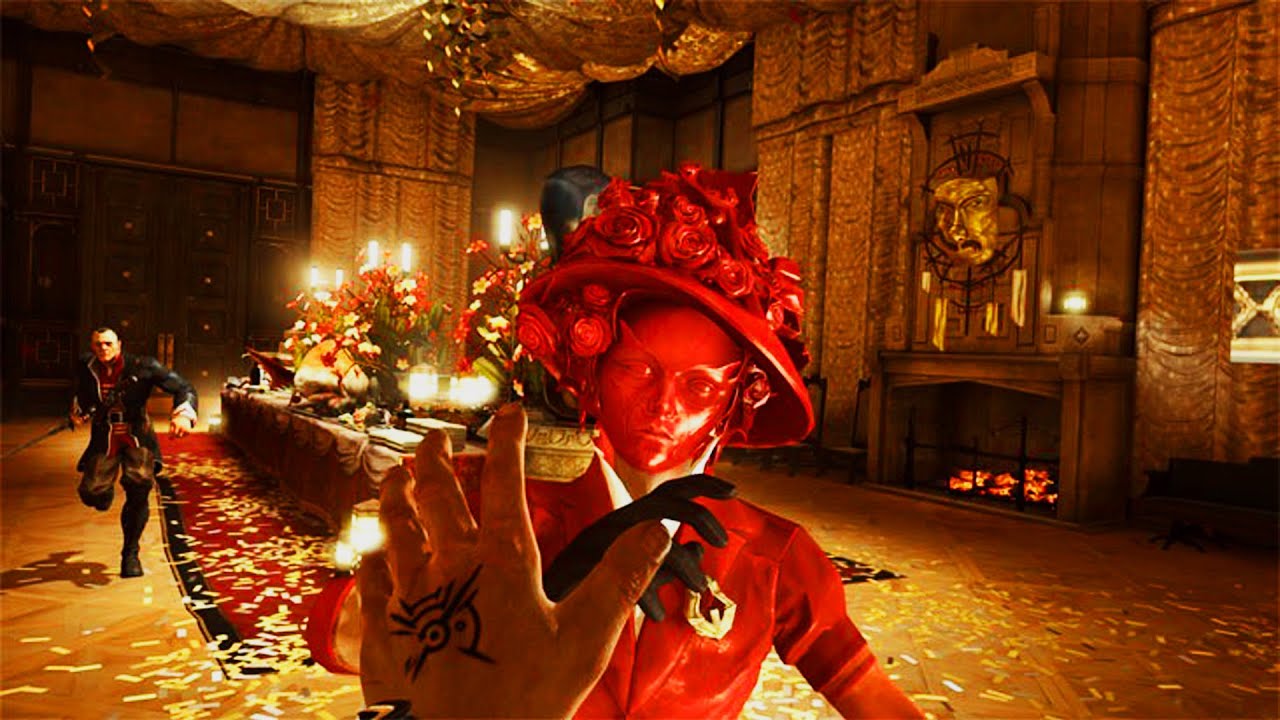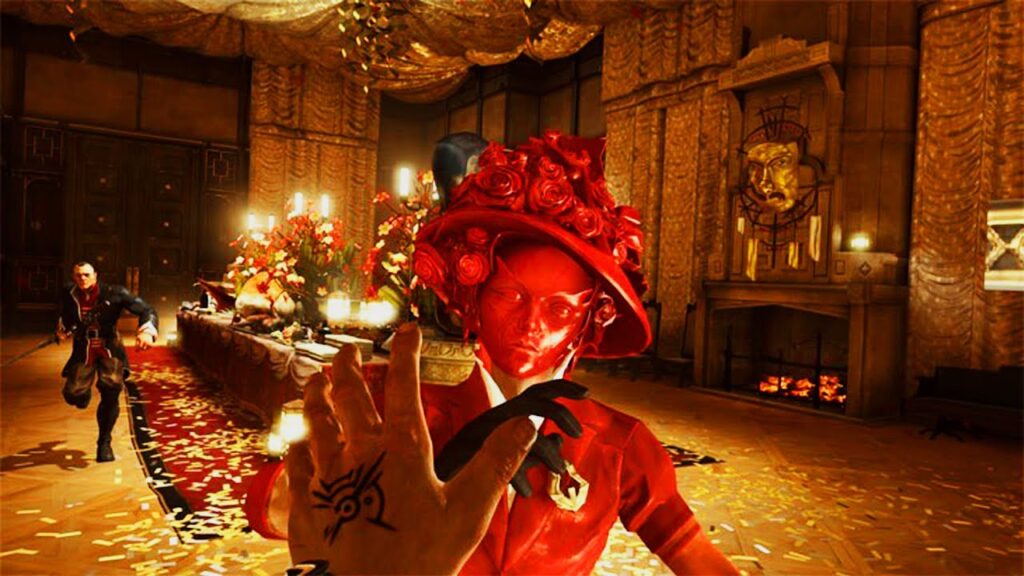 This mission comes around halfway through Dishonored. Players have a great grasp of their powers and movement by this point, so this mission really is all about letting go and jumping headfirst into the action. It's a masquerade party in which players can remain totally hidden from guests whilst locating their targets. Getting there is a bit dull, but once inside, the mission becomes its own self-contained game. Every mechanic shines in this mission, and it's a testament to the great level design at Arkane Studios.
Dishonored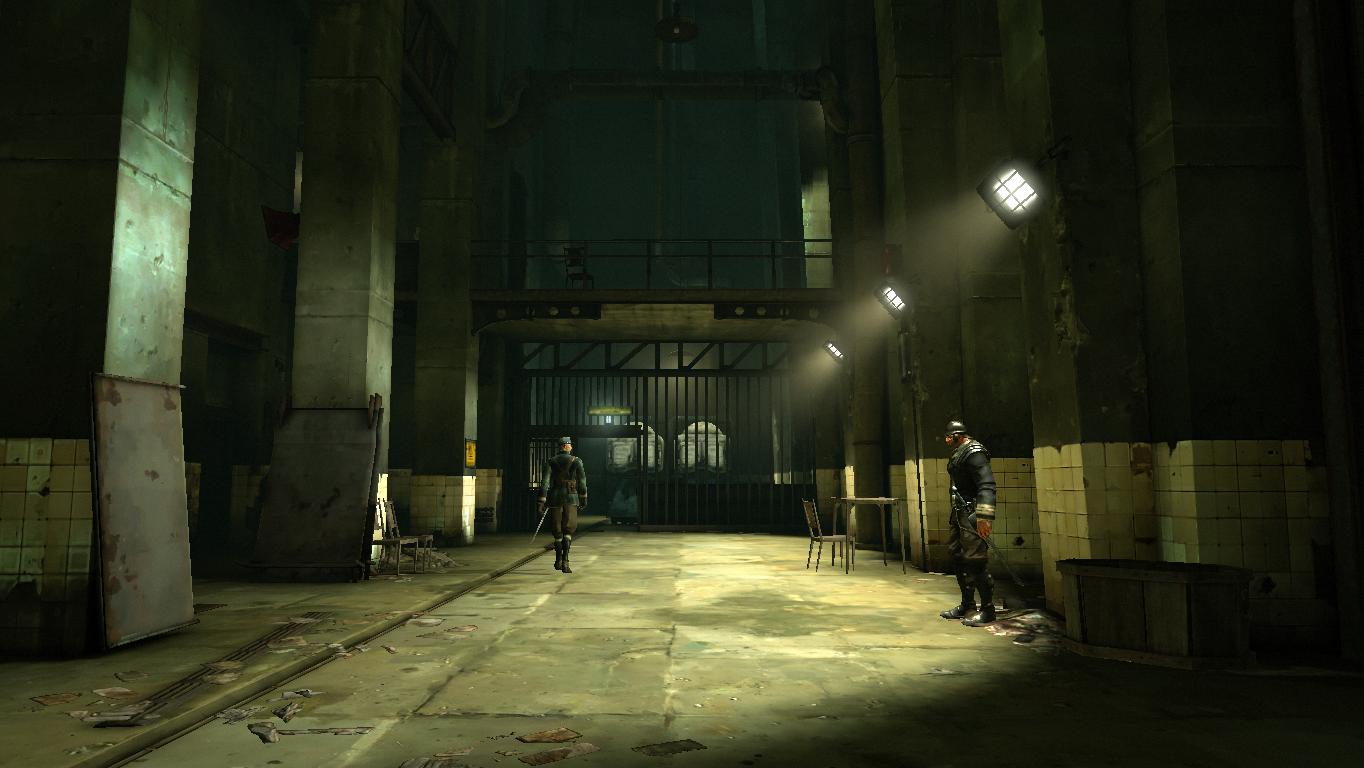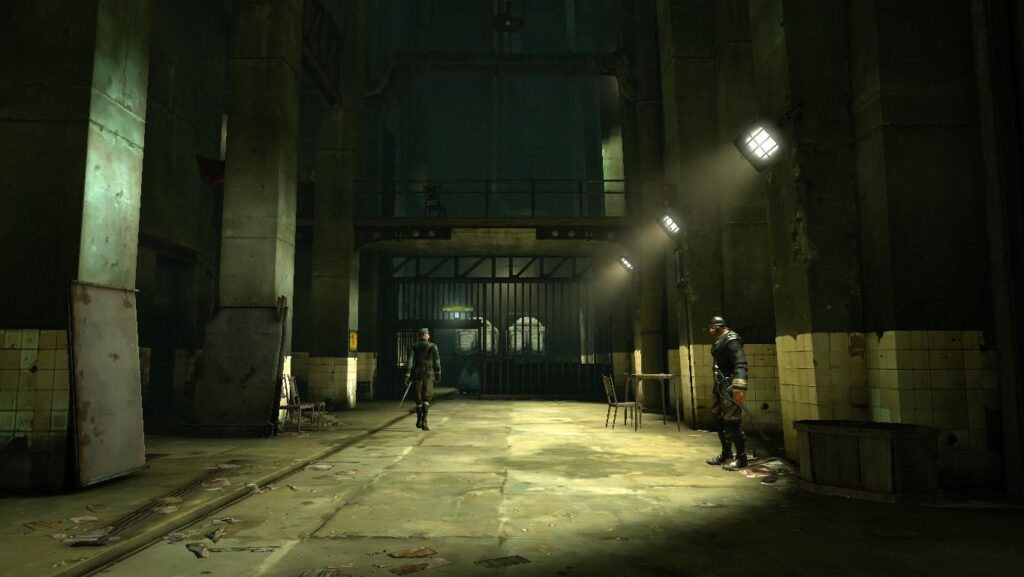 The first mission in any game is never ordinarily the best. Well, in the case of Dishonored, that mission is actually one of the greatest experiences you can get in the game. It introduces you to almost every mechanic in the game. It's also the perfect place to mess around dumping bodies and getting all types of different kill combinations. Whilst you won't get a good idea of how overpowered you'll be towards the game's end, it's still a phenomenal game-opener.
Dishonored DLC: Knife of Dunwall and Brigmore Witches
We've combined these DLC in this list because they're still more part of the first game. However, Knife of Dunwall is definitely the superior campaign, even better than the base game.
A Captain of Industry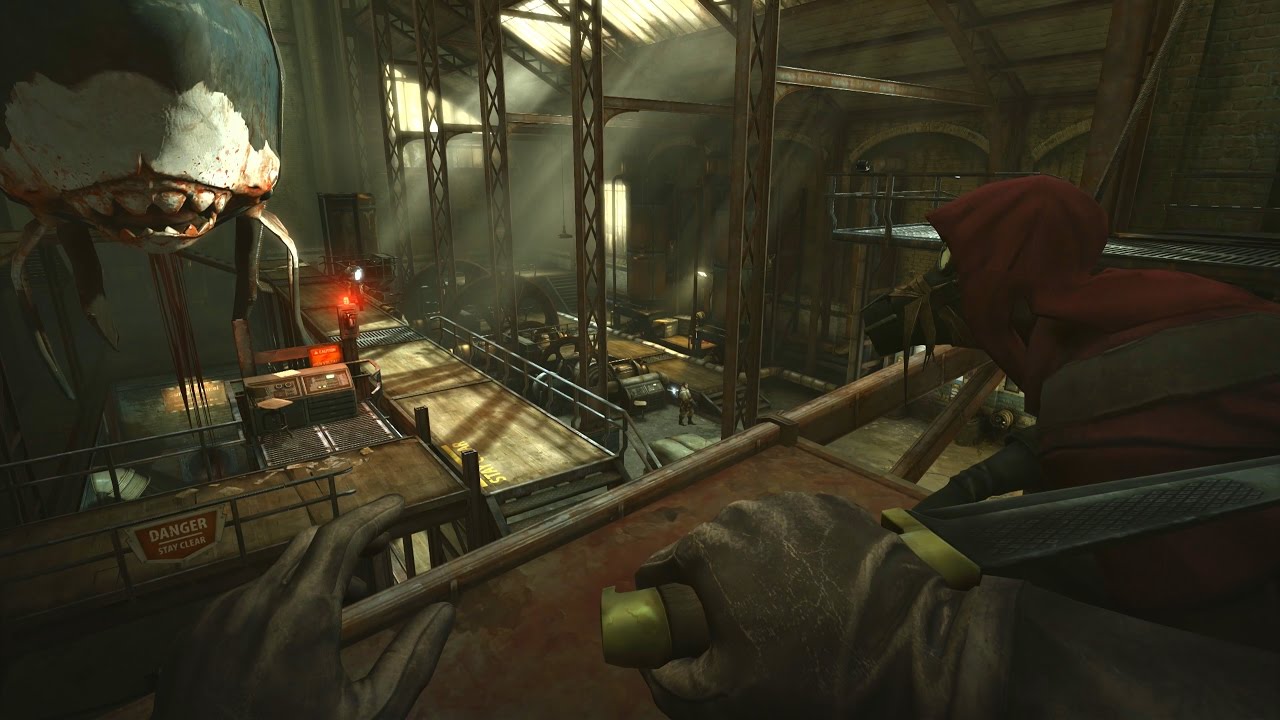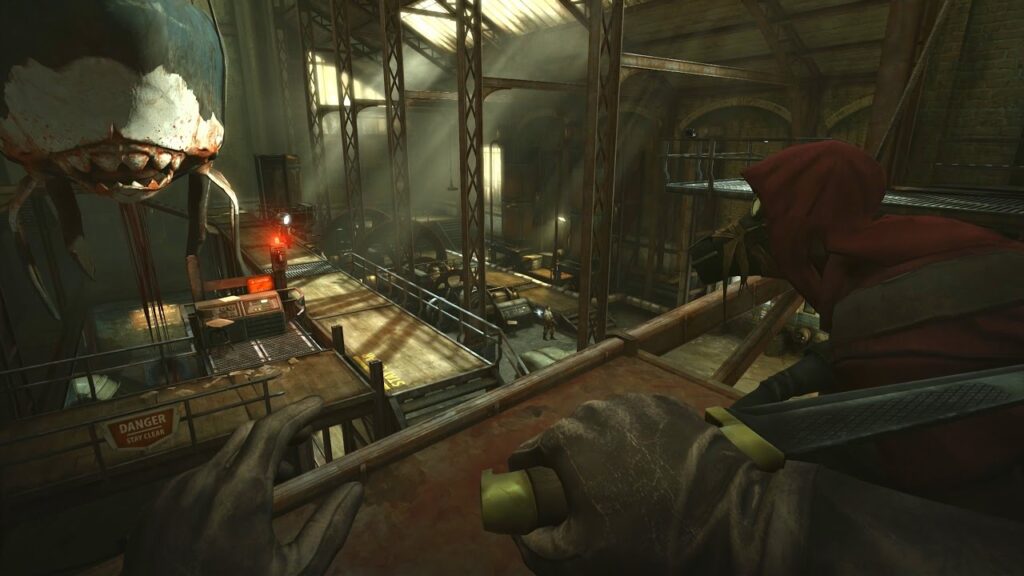 This mission is one of Daud's finest hours. Like Dishonored, it introduces a few of the main mechanics that are new with the DLC. Players never have more freedom to experiment with them than in this mission, and it makes for some truly compelling moments. The giant whale that players must also pinch an eye from is both grotesque and brilliant in the same moment. It gets the feel of Daud as an unpleasantly satisfying character to play as across better than any story could.
Stay of Execution for Lizzy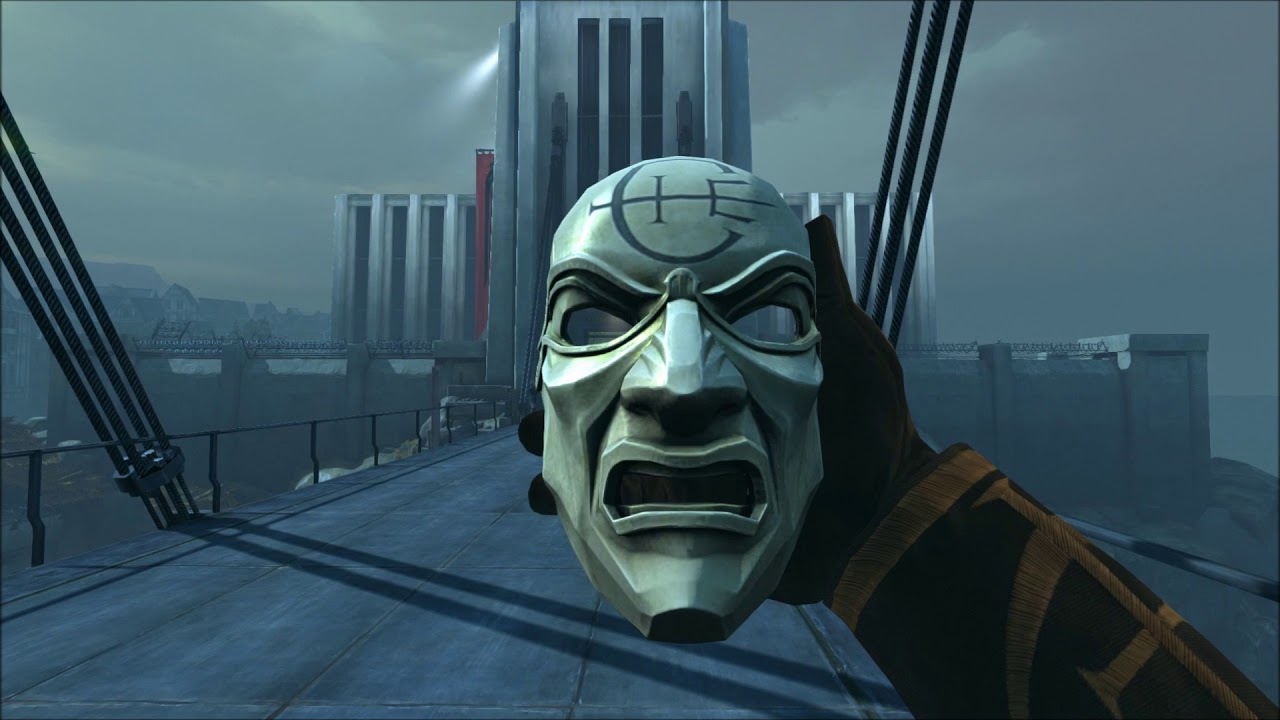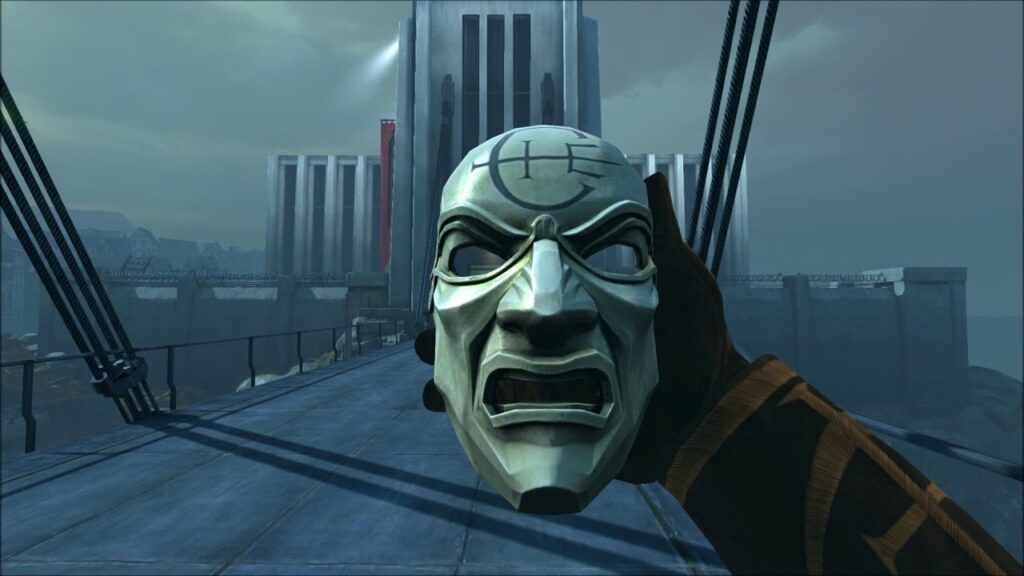 This mission comes from the Brigmore Witches DLC. It sees players break into a prison and get a prisoner out. This is another great example of where players can explore with the game's mechanics and weapons. While the location itself isn't that inspiring to look at, it's been built in a way that allows you to make the most of the gameplay without it feeling like everything has been built to force a deliberate move.
Eminent Domain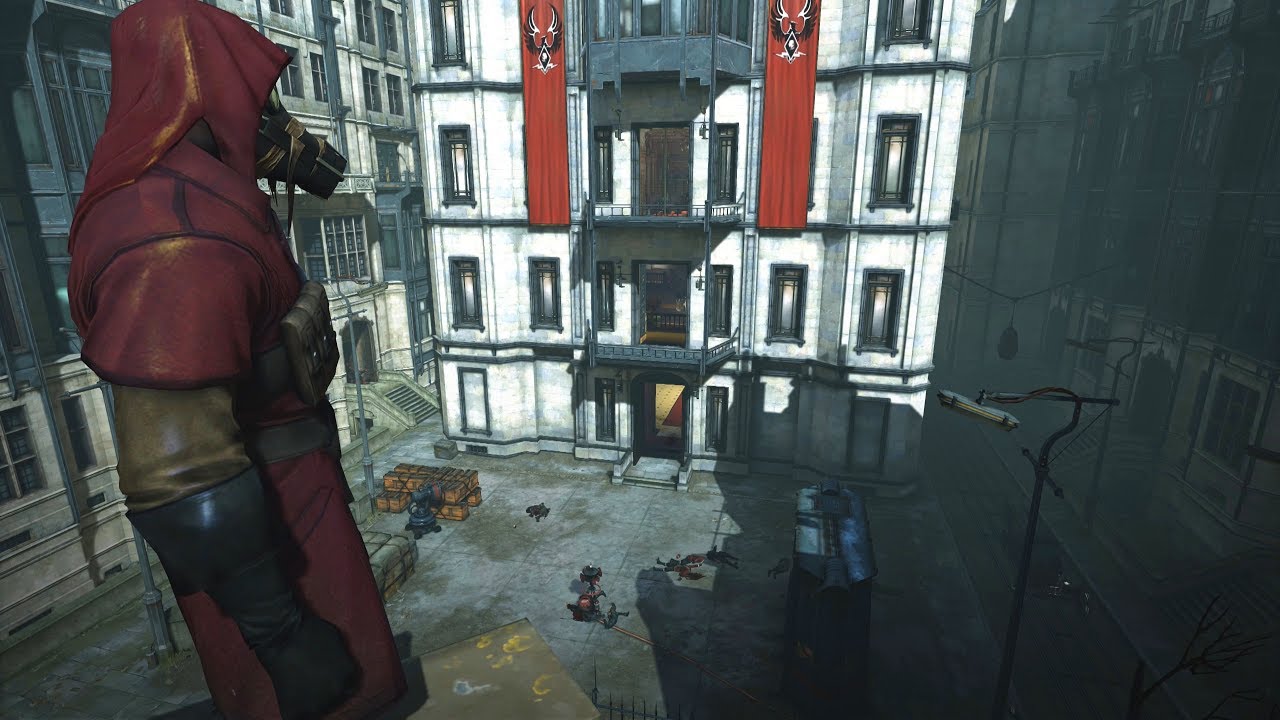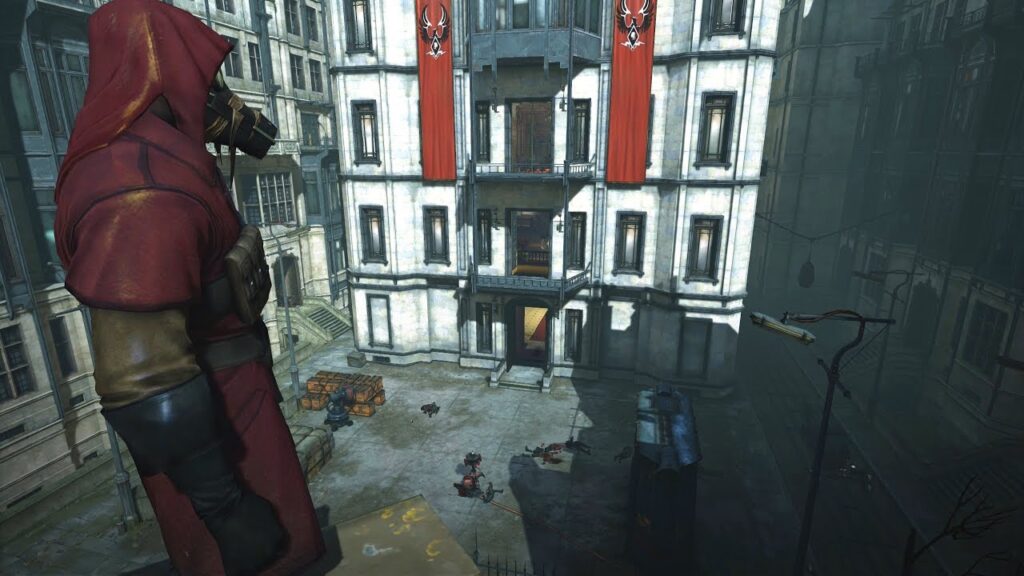 This mission takes players across a huge district. It's not forcing you inside of any one particular building where there are loads of corridors and guards. Instead, you've got to make your way along the district and take down your target as you come to them. The single location where you do have to spend more time than anywhere else is really well-designed and has loads of opportunities for multiple kill methods. A truly spectacular mission.
Now we're into the sequel, and a totally different game.
Edge of the World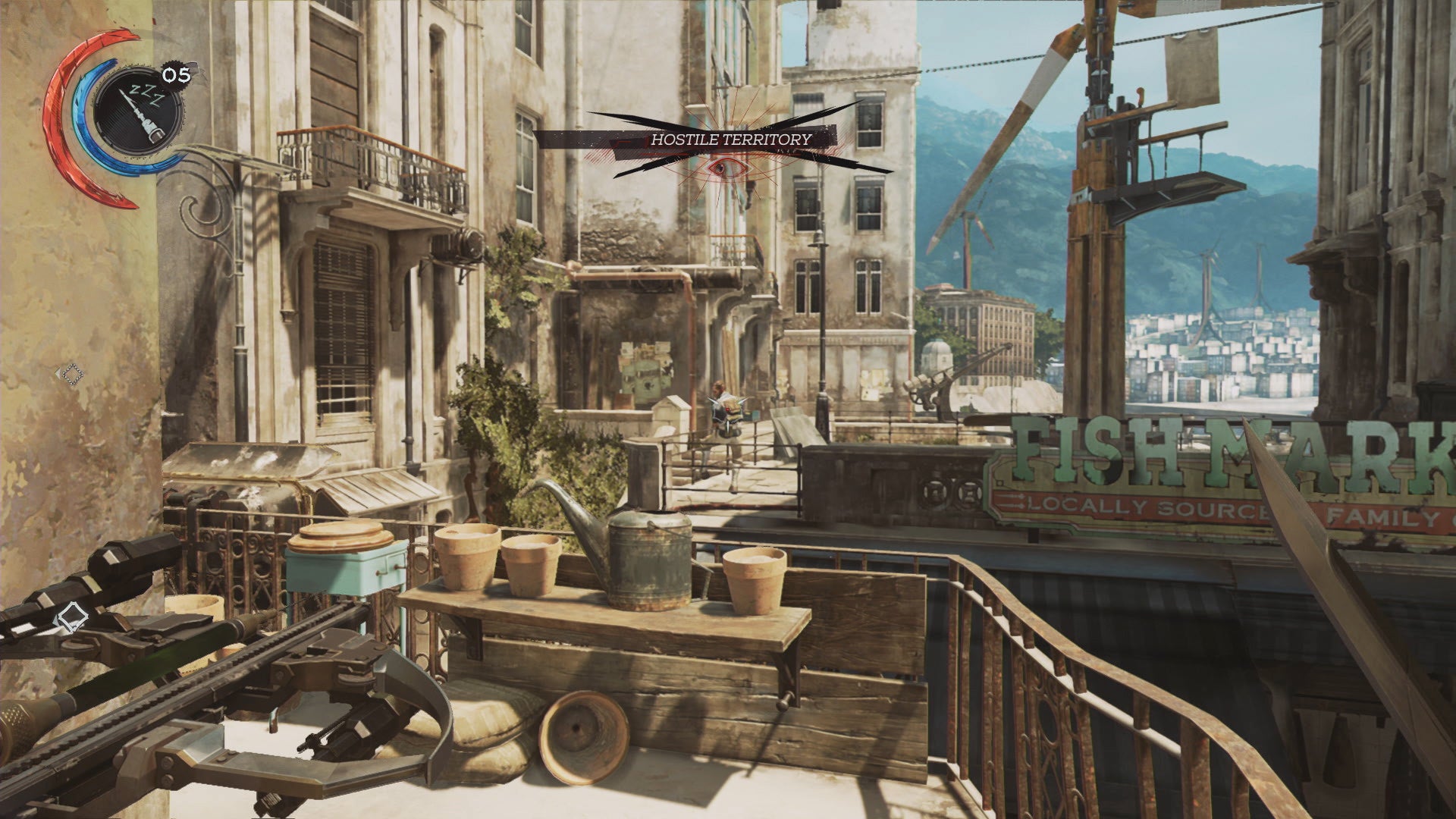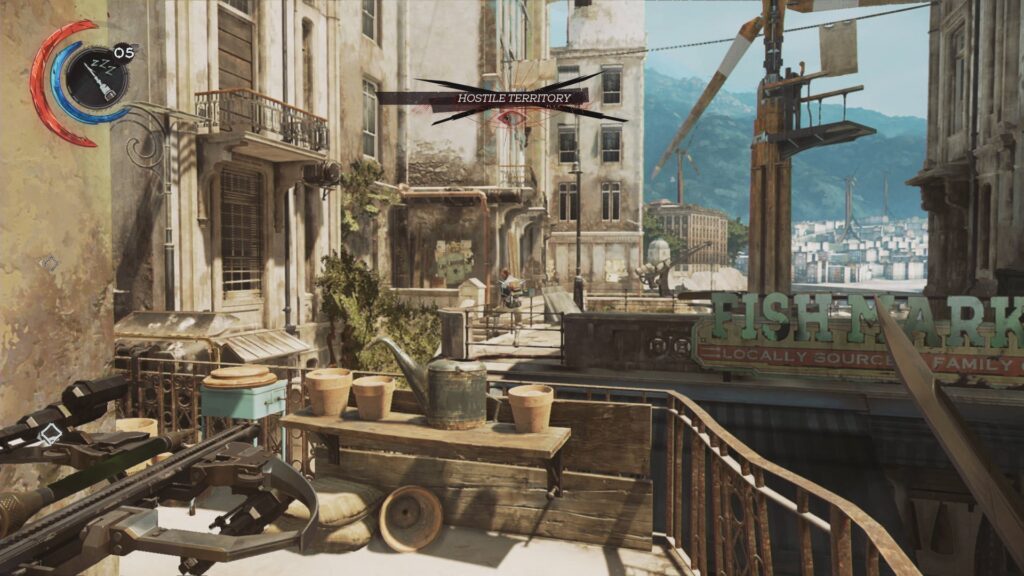 This is only the second mission in Dishonored 2, but it's probably the best, and no doubt it has a place in this list of the top ten best levels in the Dishonored series. It's a showcase of what's to come. This brand new world is filled with light, but the people are just as dark. Players can spend ages experimenting with moving around and using their powers. almost nothing is off-limits, and that's what makes it such an impactful mission to play through.
Clockwork Mansion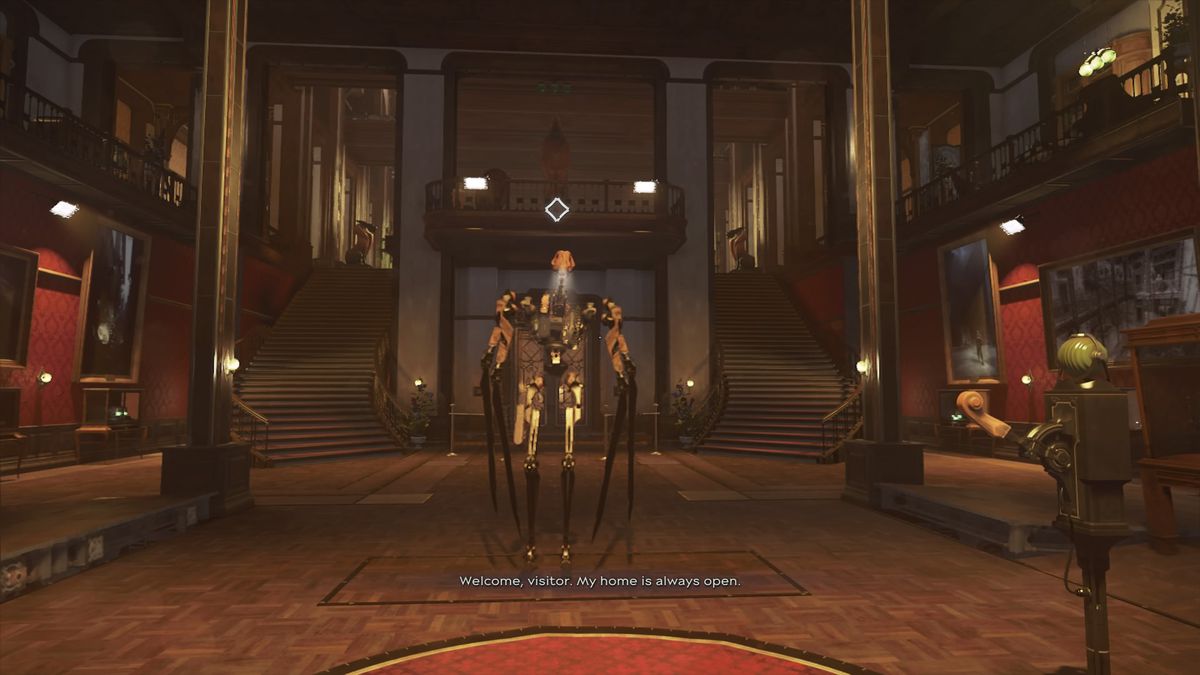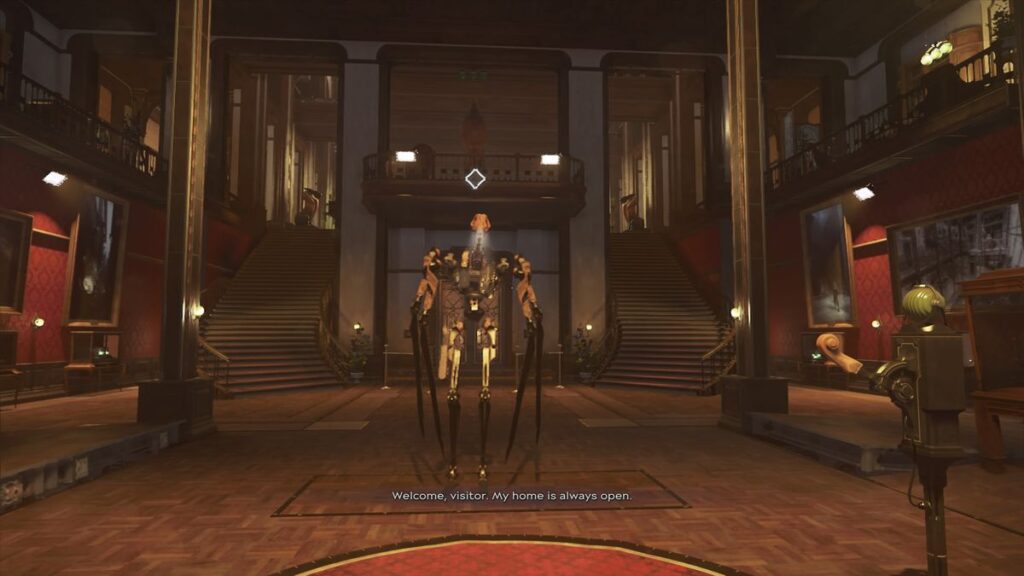 This is one of the most iconic missions in Dishonored 2. The entire mansion can move around you, and you can even get inside the walls to reach new locations and hide from enemies. Speaking of those enemies, they're some of the most terrifying in the entire game. They're huge machines that will destroy you if you get things wrong in an encounter. As far as missions go, there's very little that will make you stop and take in everything around you as much as this one will.
Death of the Outsider
This is the latest game in the Dishonored series.
The Bank Job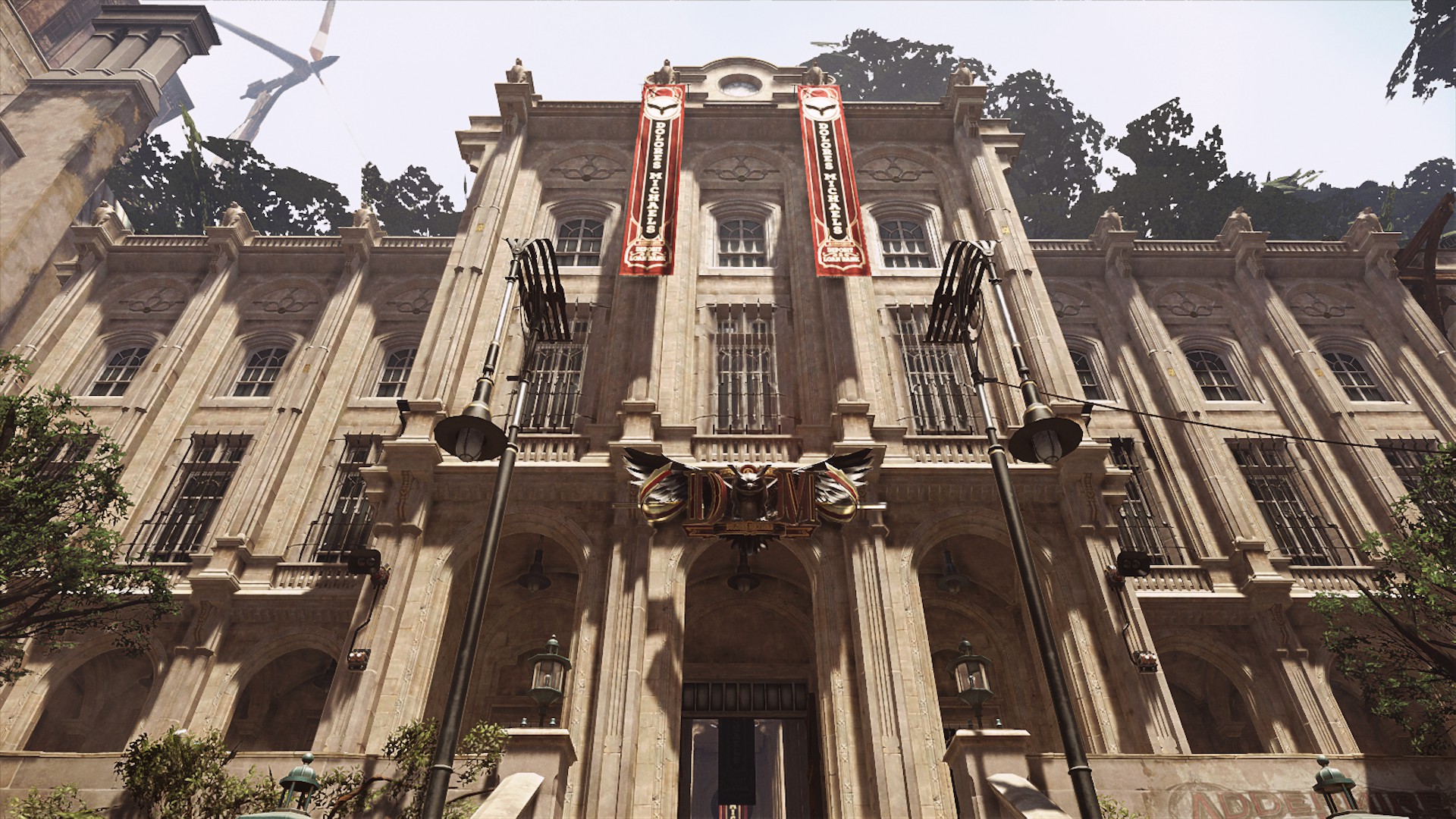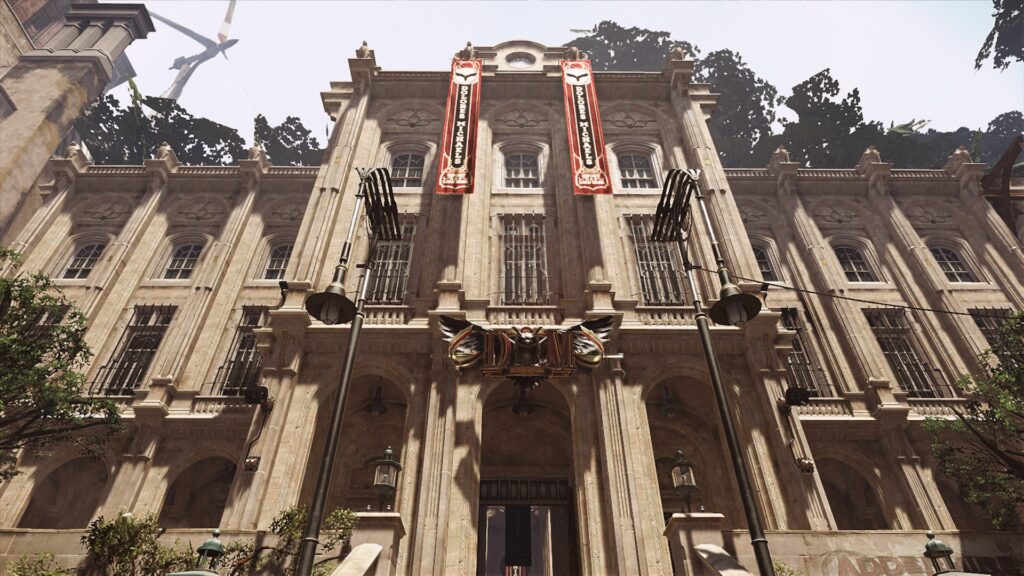 Players are heading into a bank to retrieve a knife. There's never been a bank robbery mission in the whole series until this point, and it's a moment that really sticks out in terms of quality. Using the powers, weapons, and just the gameplay of the Dishonored series to steal from a bank makes you feel incredibly powerful. It's easily one of the best bank job missions in all of gaming.
Follow the Ink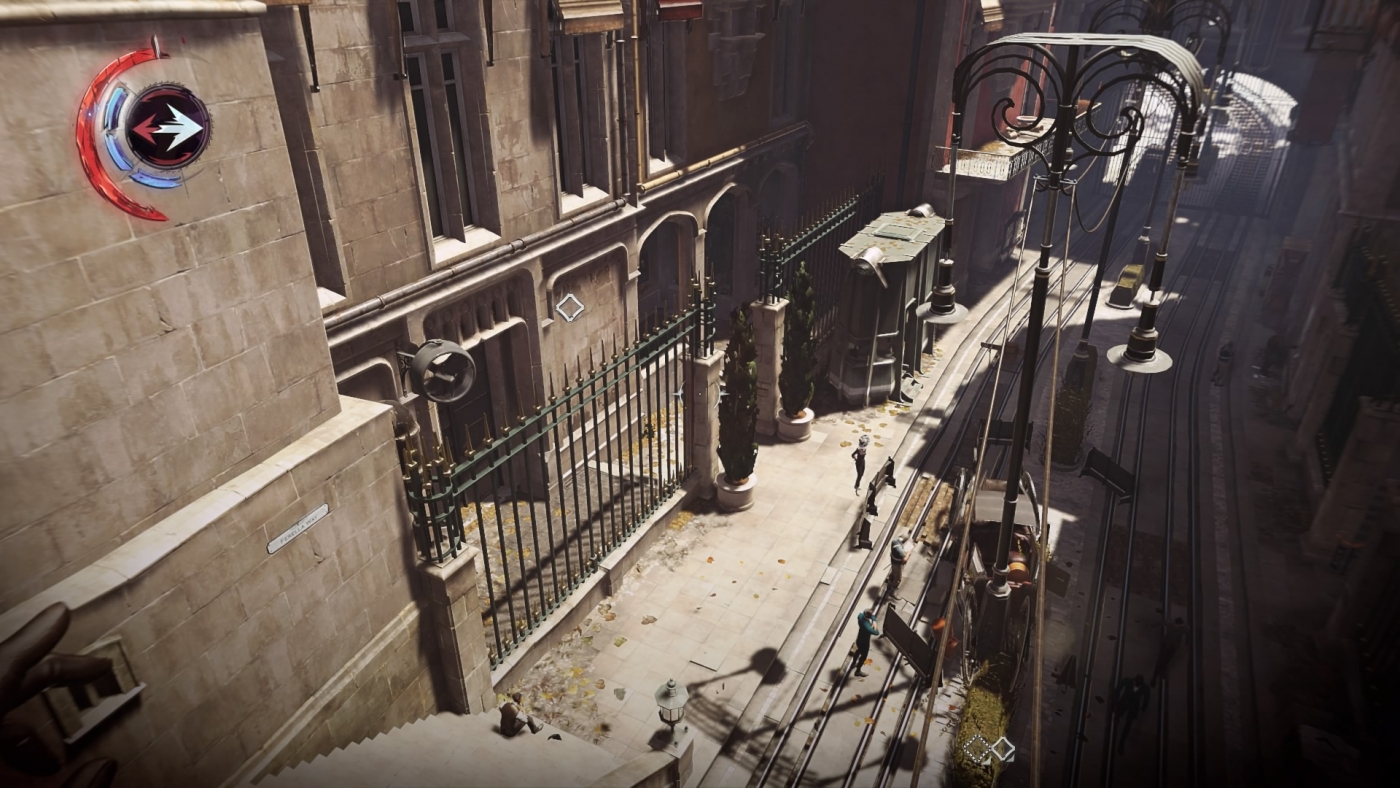 This last mission is another one that stretches across a huge district. It's one of the few that really makes the most of the scale of each location in this game. Not enough do, and it's a shame that the overall product is so short. However, this mission is an absolute masterpiece, and one that will make you want to replay the series over and over again. Though it isn't quite the best out of all of the games.