Earlier this month Ubisoft dropped a brand new arcade game mode into Rainbow Six Siege. This is Rainbow Six Siege Legacy Mode, and it's a time-limited arcade mode that transports you all the way back to 2015. This is a mode for Siege fans who have been playing since day one, those players who want to relive the very early days of this game. Let's dive in.
What is Rainbow Six Siege Legacy Mode?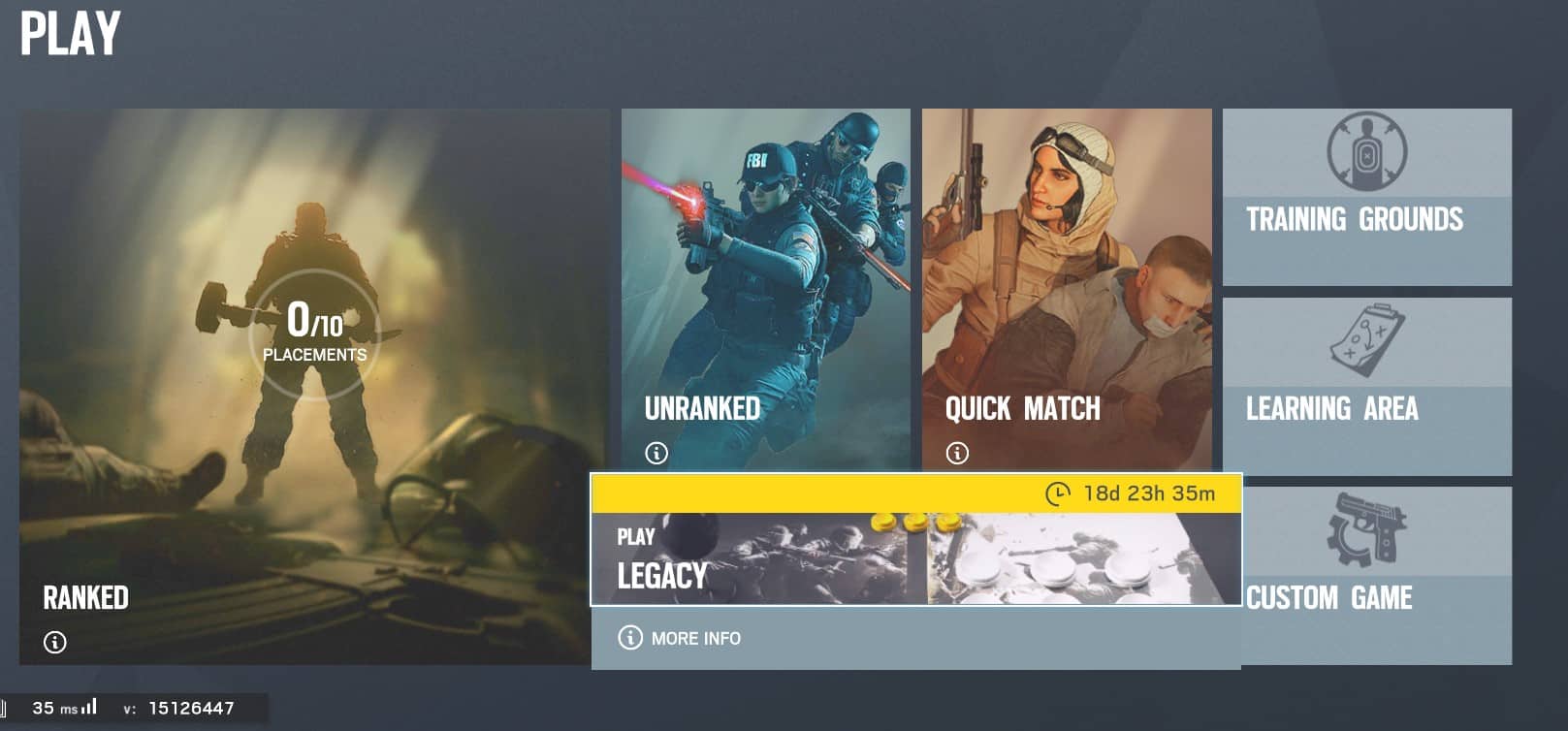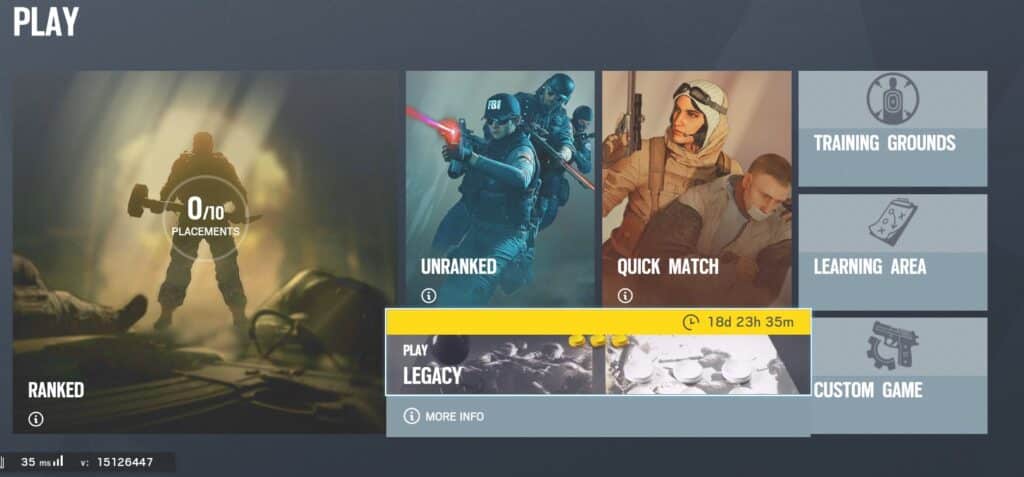 You'll find the new game mode on the home screen. It's a time-limited game mode that's exclusive to Year 5 pass holders. This is exactly the same as it is with all other time-limited game modes. These are a bonus offered to players by Ubisoft, and they're always brilliant fun. Not all of them make sense in the core game though, which is why they're only around for a couple of weeks.
Legacy Mode is only available until January 5, 2021, so you need to enjoy it while you can.
This mode transports you all the way back to 2015, when Rainbow Six Siege first launched. The game was very different back then. It only had 20 Operators to play as, a much smaller handful of maps, and a restricted number of game modes. The game has come a long way since then, but this mode transports you back to that point.
What are you Doing?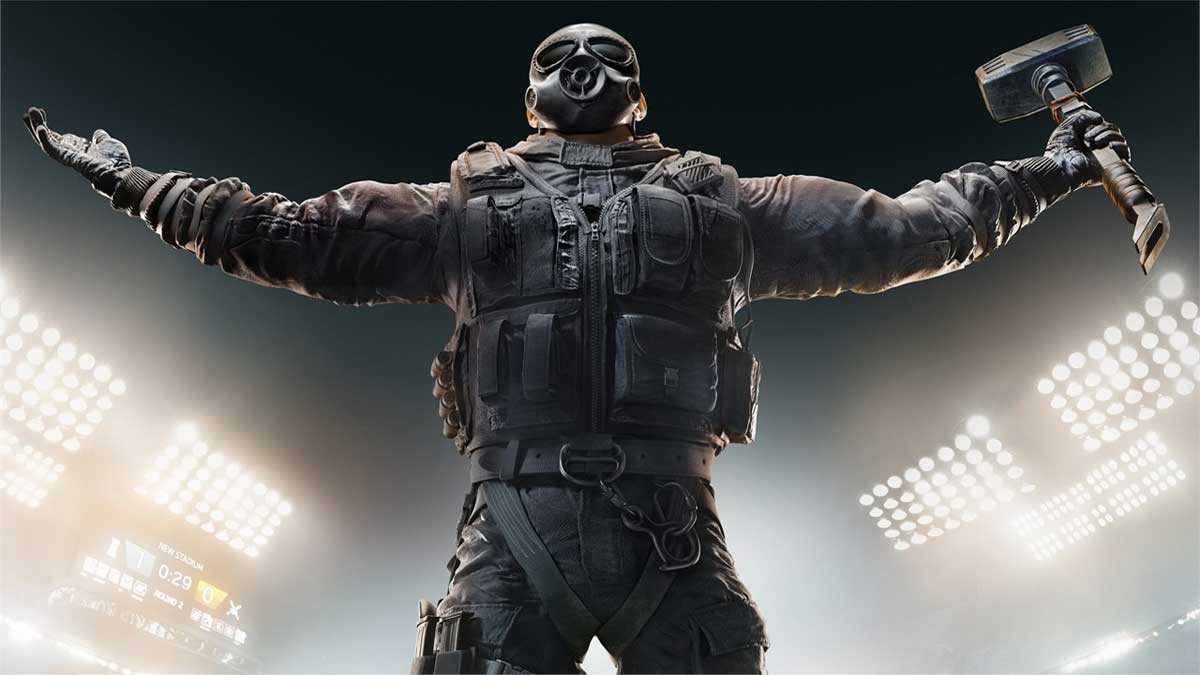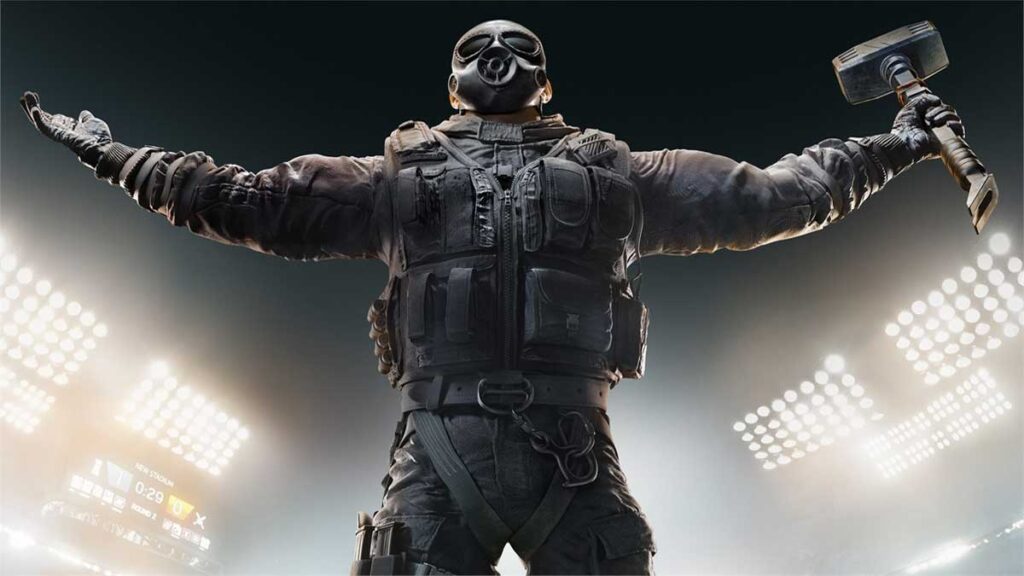 In Legacy Mode, you'll play those original handful of game modes, Plant Bomb with various rule sets. You'll also only play on the small range of maps that were available at the time. These are House, Plane, and Hereford Base. These are the oldest maps in the game, and veteran players will feel a lot of nostalgia when returning to them.
This mode has been created to offer Siege fans something different over Christmas. Earlier in the year there was a Halloween event that totally changed how the game worked. It was new, and highlighted more issues in the game than anything.
This mode was made by fans for fans. It's for those who really loved the game when it first came out. Siege was hit with a lot of backlash from players in those early days. It's because the final product didn't resemble the E3 trailers. Instead, the game was a lot more focused and basic than Ubisoft had made out.
Change
Ubisoft puts an event out with each season of Rainbow Six Siege. There are four each year, and every season they whack it out of the park with their incredible event ideas.
Some of these events, such as the alien-killing Quarantine mode, have moved on to become their own fully-fledged releases. With Legacy Mode, I think we might see a regular event starting. This event could return every year, and players would love it.
The event levels the playing field completely, making it impossible to have an advantage over other players. Those early games were some of the most iconic, and everyone knew what they had to do.
Hopefully we see more of this game mode in 2021. For now, enjoy it while it lasts.