Cookie is a peppy dog Villager who is brimming with attitude and interestingly doesn't look like her name. This is a Villager with a name that resembles food, but her appearance is thankfully completely unique. It's a weird contract between Villagers like Chai who all look exactly like their food counterparts. In this Animal Crossing: New Horizons Cookie Villager Guide, we'll cover everything there is to know about Cookie. We'll even throw in some details that you probably didn't know just to keep you on your toes.
Who is Cookie?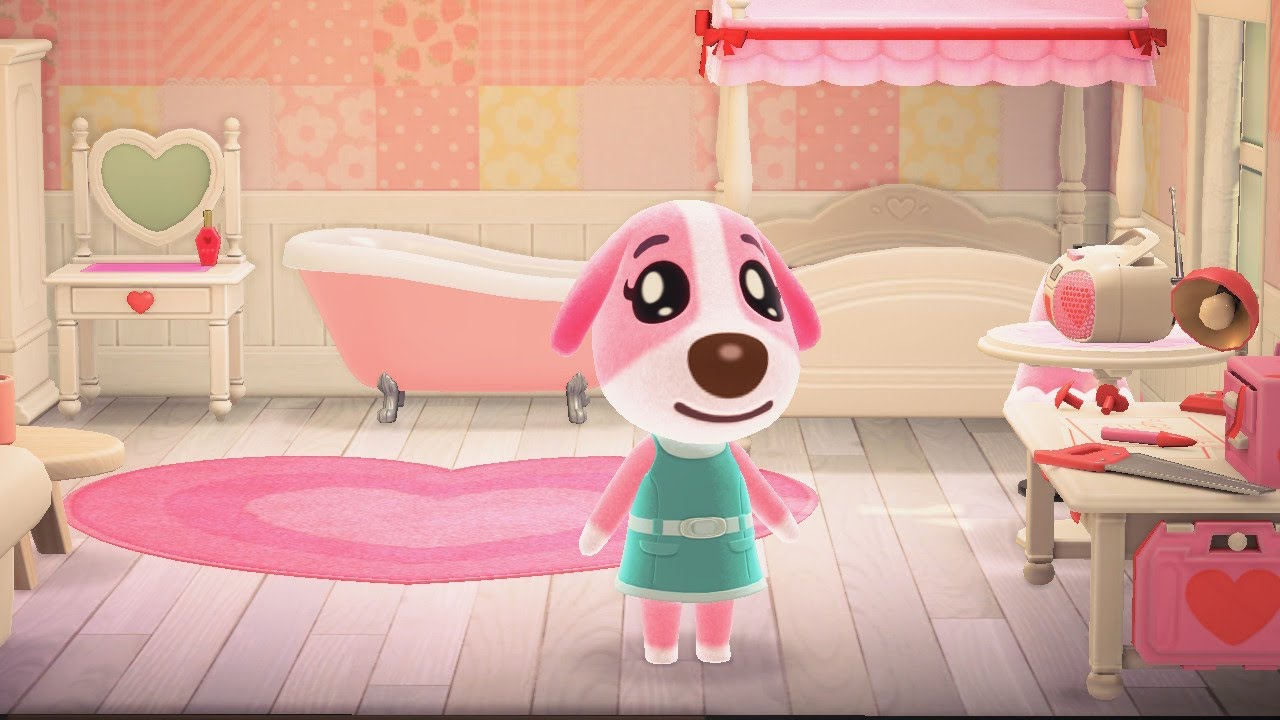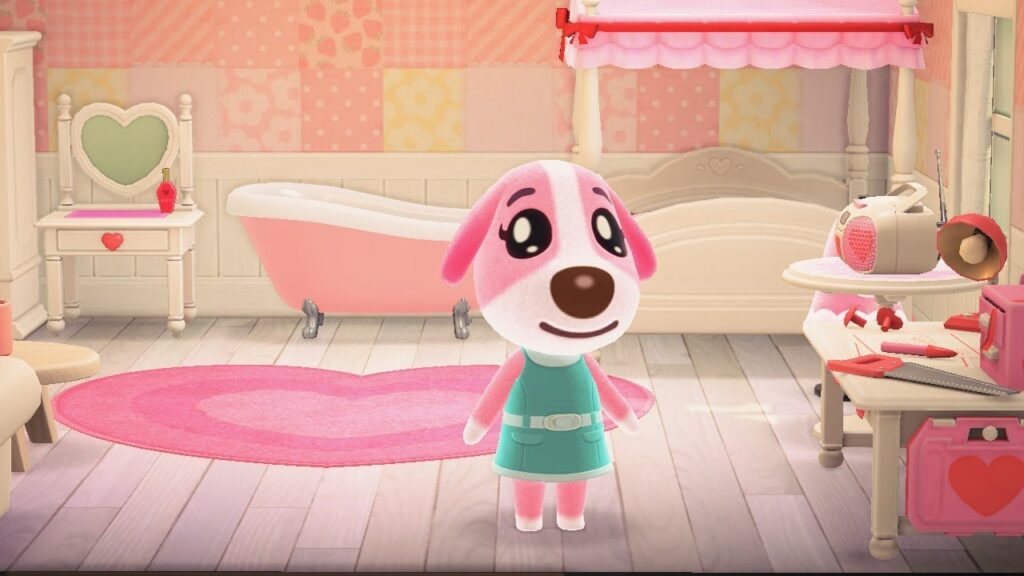 Cookie is a dog Villager with the peppy personality. She's been in most of the games, but she was sorely absent from Wild World. She made a return in city Folk and has been part of the series once again ever since. It's thought that her name comes from the fact that she looks extremely cute and has a very sweet personality. It's also possible that she's named Cookie because some people call dog treats cookies. We just don't know. She has the fashion hobby, and her catchphrase is actually a play on the "arf" noise that dogs make when they bark.
Birthday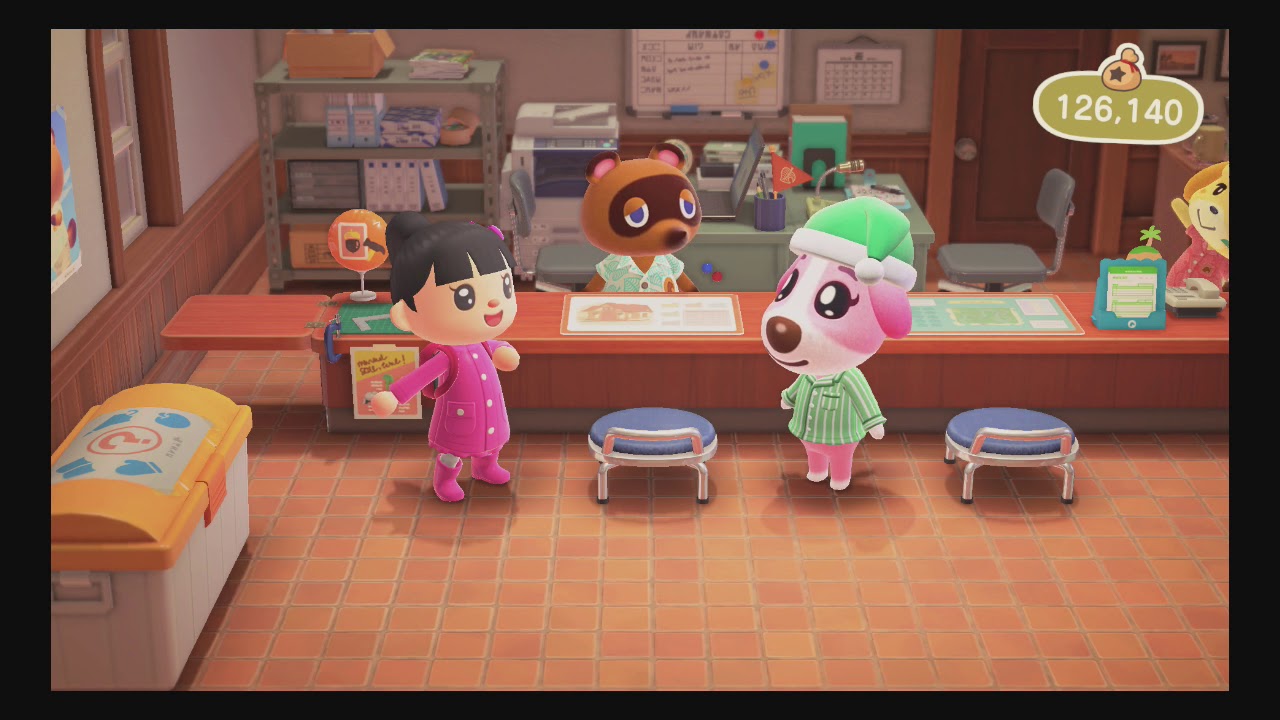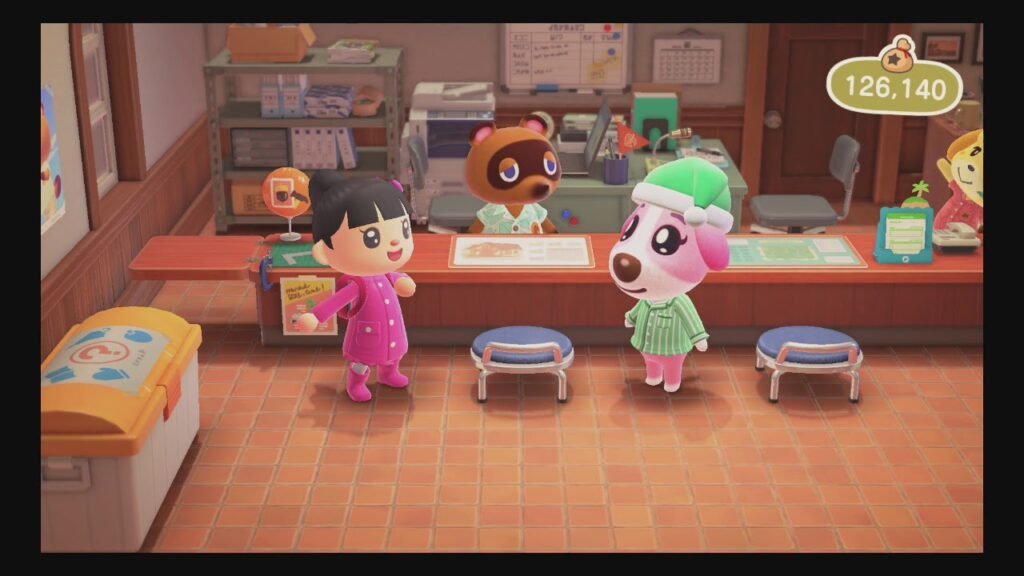 A key part of this Animal Crossing: New Horizons Cookie Villager Guide is Cookie's birthday. It's on June 18, and you'll be able to find her every year in her house. She stays there because she's waiting to celebrate with all of her friends on the island. This means that you can pop along and celebrate with her as well. When you do, you'll be able to take part in some games, and even get some cake out of it too. Save that cake because it'll help you in building up your island later in the game. The real benefit of a birthday is being able to enhance your Villager's relationship, and you can do that very easily by giving her a gift on the day. If you do, you'll probably get one in return later on.
Cookie's Personality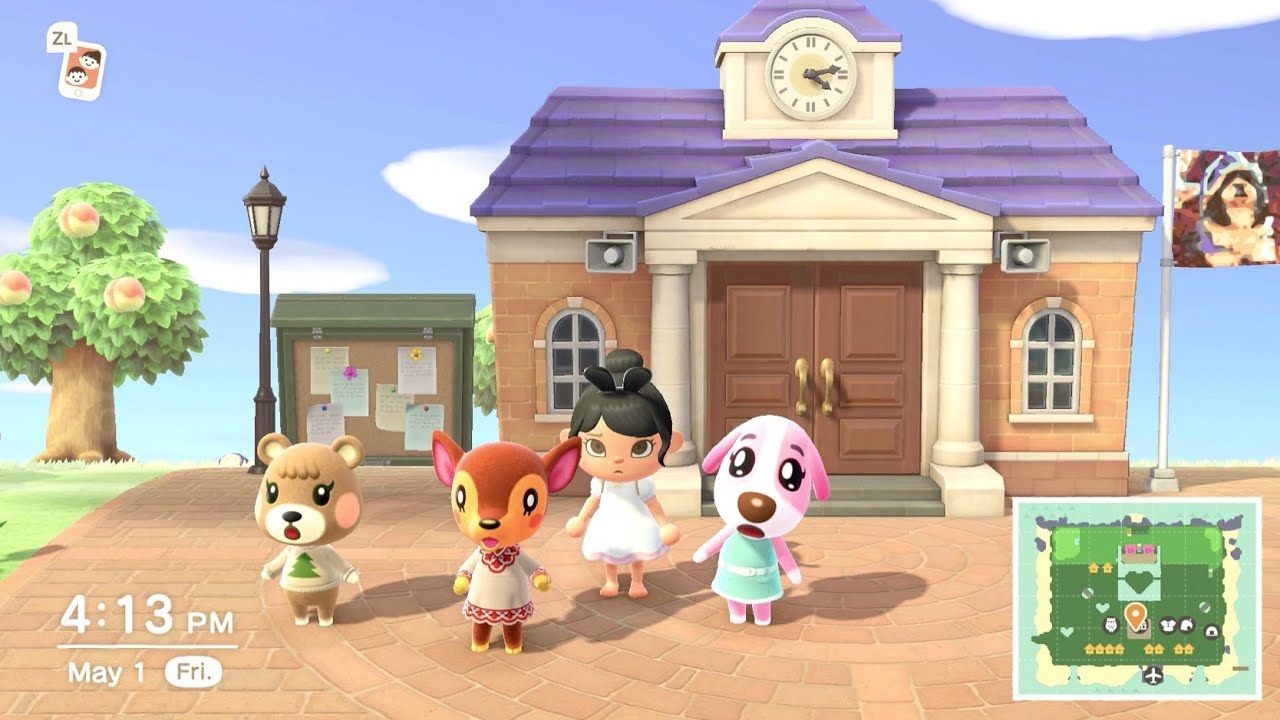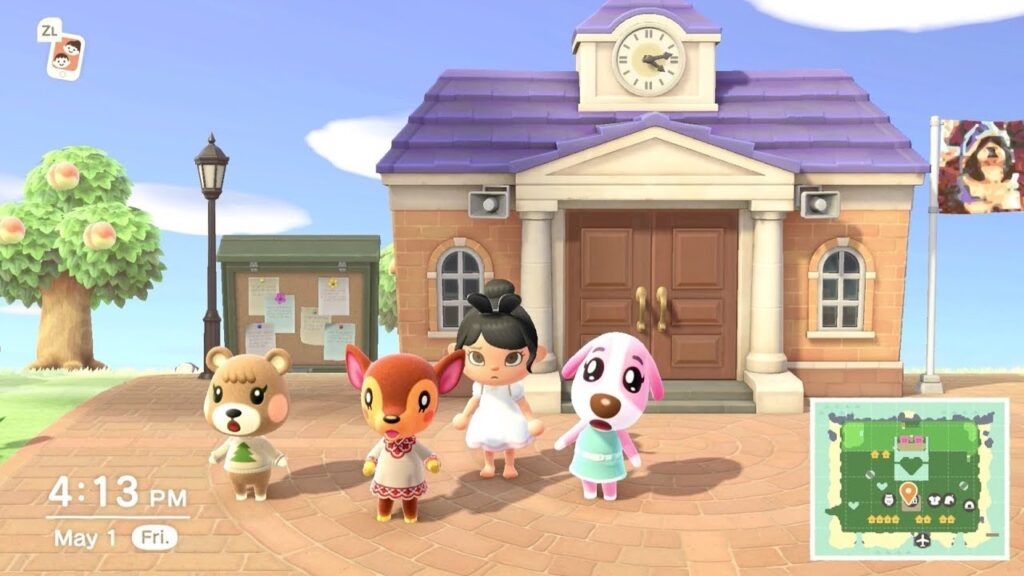 Cookie has the peppy personality type. This is one of the best in the game, in fact, many people say it is the best. It makes her easy to befriend and enhance your relationship with. Perfect if you're tying to get some really great Villagers for your island. Since she's peppy, you'll notice that Cookie overreacts in all conversations. This is totally normal for a peppy Villager, but it never becomes acceptable to us. Just watch out because she'll act like she's having a heart attack if you either say something she doesn't like, or something she loves.
One of the best things about Cookie being a peppy Villager is that she's incredibly hard to discourage. She'll push forward in whatever task she has to hand, particularly if that's her hobby. No matter what you or anyone else says, she'll generally finish a task. Her dream is to one day be in the magazine, Ms. Nintendique, but you can't read it so it doesn't matter that much. Make sure you encourage her or you'll never hear the end of it though.
Another great thing about Cookie being a peppy Villager is her tiny attention span. She'll forget if you annoy her or don't complete a task for her. This is great because we always forget to finish her tasks, and that can ruin your relationships with other Villagers. She'll be easily upset when the wrong thing is said in a conversation, but she'll snap out of it and be back to normal in no time.
The personality types that Cookie will get on with are other peppy Villagers, as well as normal, lazy, jock, and sisterly Villagers. She might get on the wrong side of cranky and snooty Villagers, but that's because they're always looking out for themselves. Ignore their attitudes because everyone else does.
Cookie's Appearance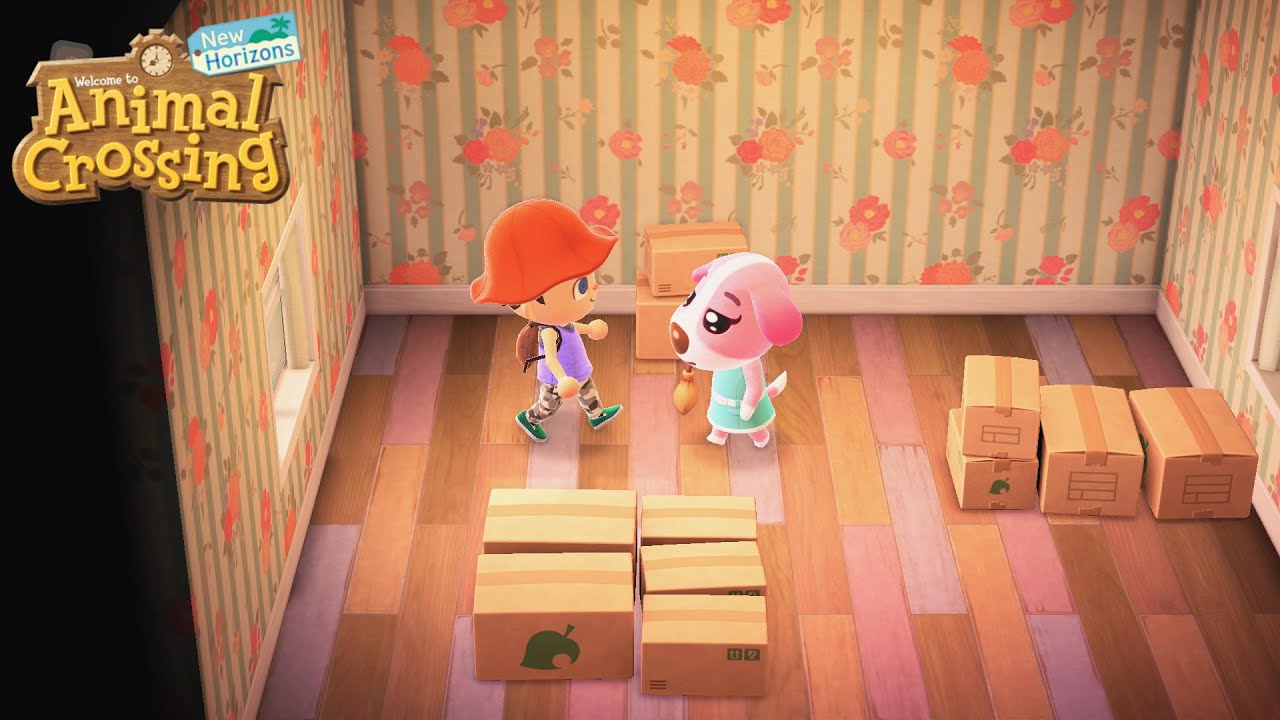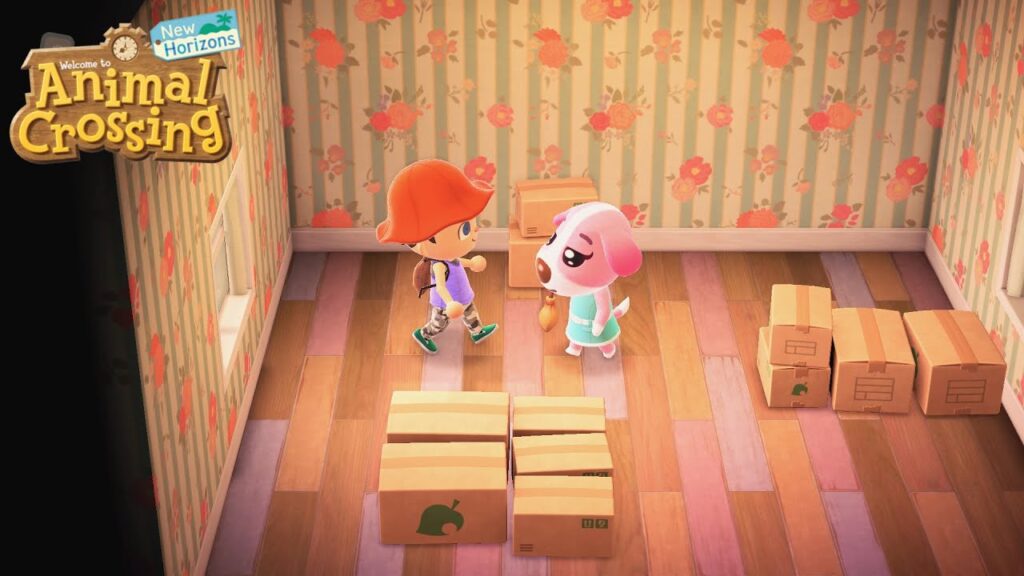 If you hadn't already noticed, Cookie is a pink dog. That's her main selling point. She has a stripe of while going up her face, and her torso is white to resemble the belly of a dog. The developers have given her eyes a sparkle similar to those seen on anime characters when they're happy or admire something. It's thought that her brown nose is meant to resemble a chocolate drop. This is pretty believable because of its color. However, it's also just as likely that she's meant to have a brown nose and nothing more. She has a very cute blue dress and uses a gelato umbrella that only adds to her cuteness. It's easy to see, given all this, why she might be named after a sweet treat because of her temperament alone.
Cookie's House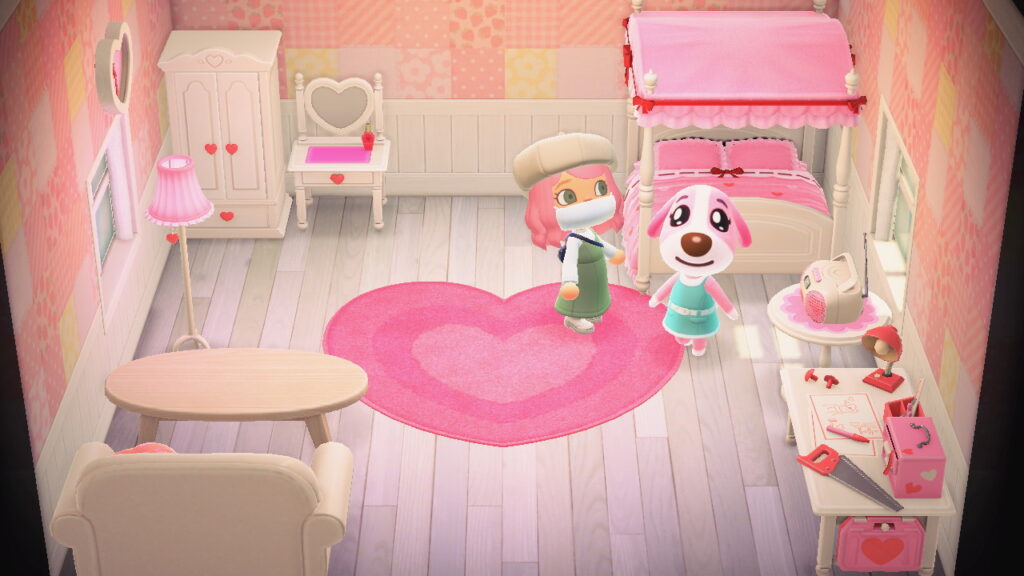 The exterior of Cookie's house is incredibly normal and a little dull. It's brown, so if you were wanting something a bit more exotic you'll need to look somewhere else. The interior reflects her looks and personality, in that it's sickly sweet. Sickly being the primary descriptor here. Everything is themed either around the color pink or love and hearts in general. It's almost too much to look at, but if you're into this and want it on your island, it's a good look. The Villagers with unique interiors like this are always the best, so it's a good one to add to your collection if you're building them up.
Facts About Cookie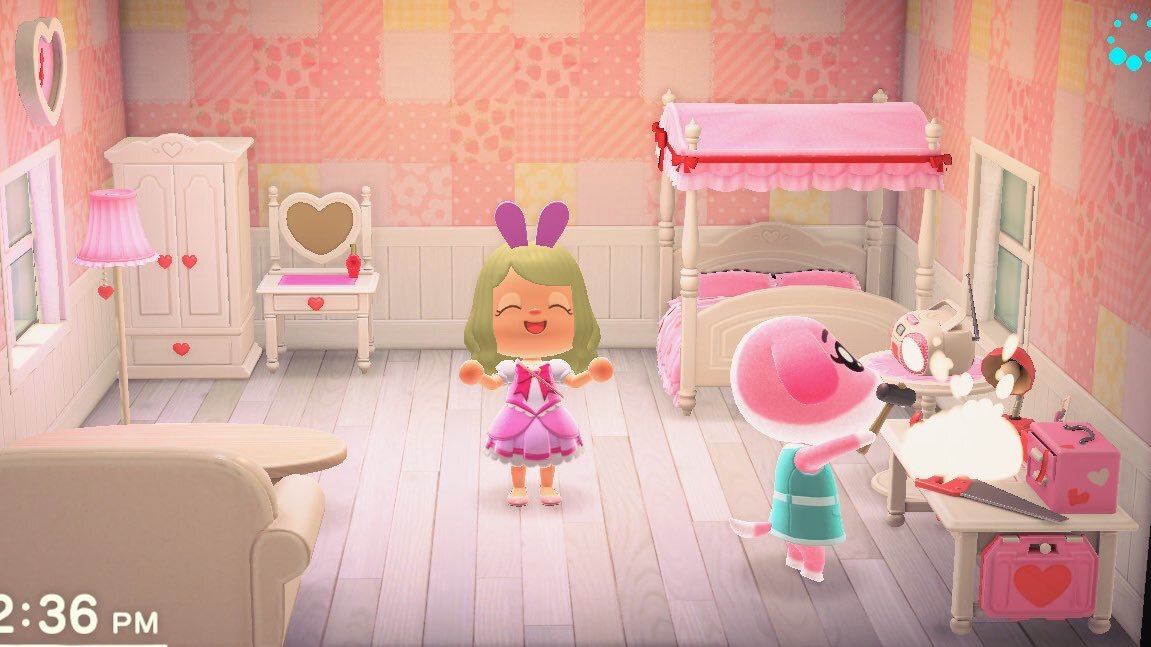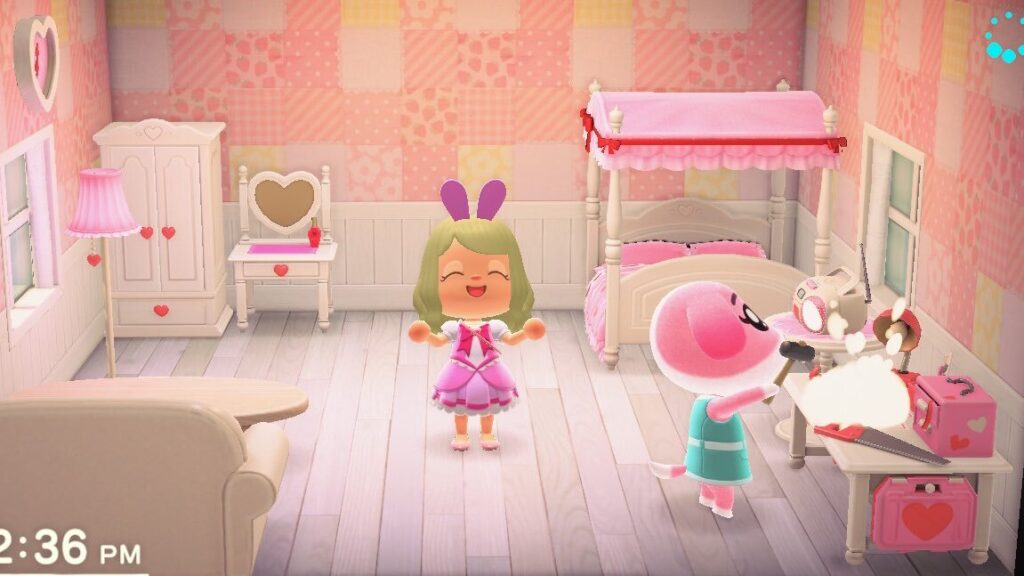 Cookie's Japanese name is actually a pun on the name "Perine" which means dog. Clearly, this character was designed for the Japanese market, and that's why her name doesn't fit like other food themed Villagers.
If you speak to her on April Fool's Day, Cookie can trick you by telling you that she's the fifth of six siblings. No one knows if this is true because, obviously, you're only told on April Fool's Day.
The final thing you won't know about Cookie is that she's scared of the Bug Mask. This is a thing that's specific to Animal Crossing: New Leaf. Have a look and give it a try the next time you're playing that game.