Flurry is a normal hamster Villager that you'd be forgiven to expect a little more from. She's quite cute and looks a bit like a polar bear, but she's definitely not a polar bear. It's a bit disappointing really. Considering this is a game that has eagle Villagers, you'd have thought the developers could have been a bit more inventive with this one. Still, let's give her the benefit of the doubt for now. In this Animal Crossing: New Horizons Flurry Villager Guide, we'll cover everything you need to know about the Villager. We're also going to throw in some facts that we're certain you didn't know.
Who is Flurry?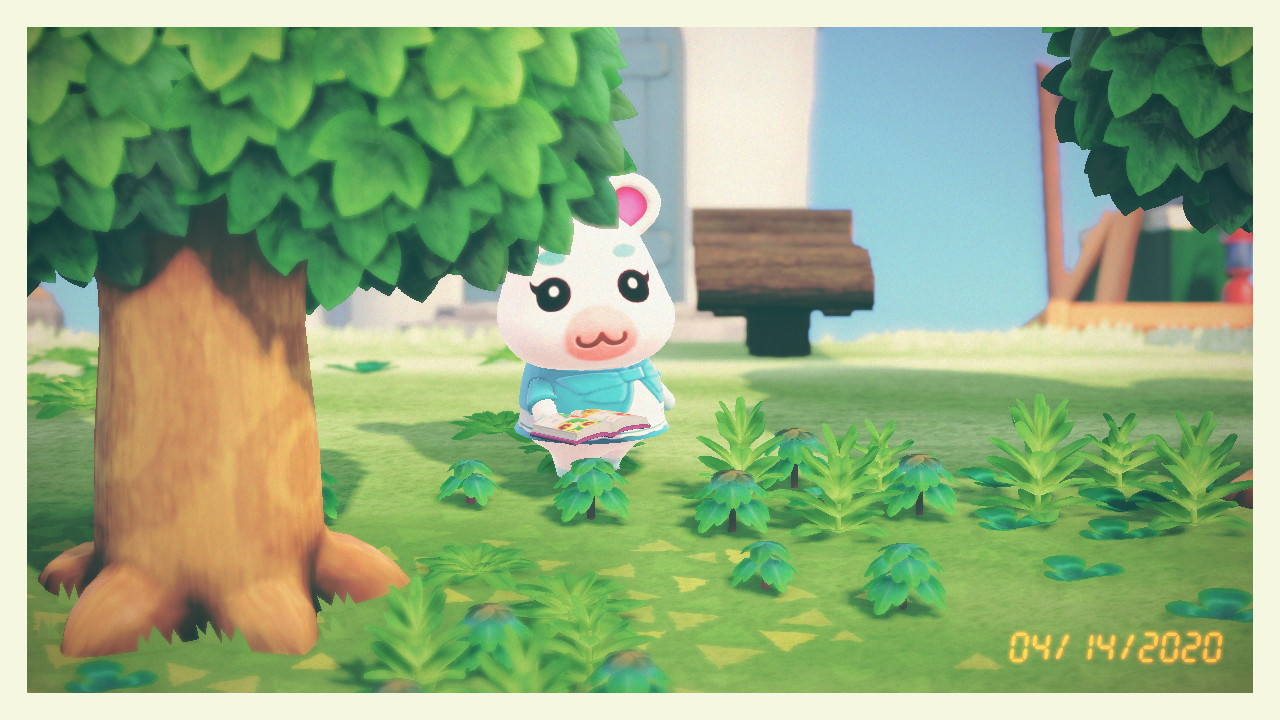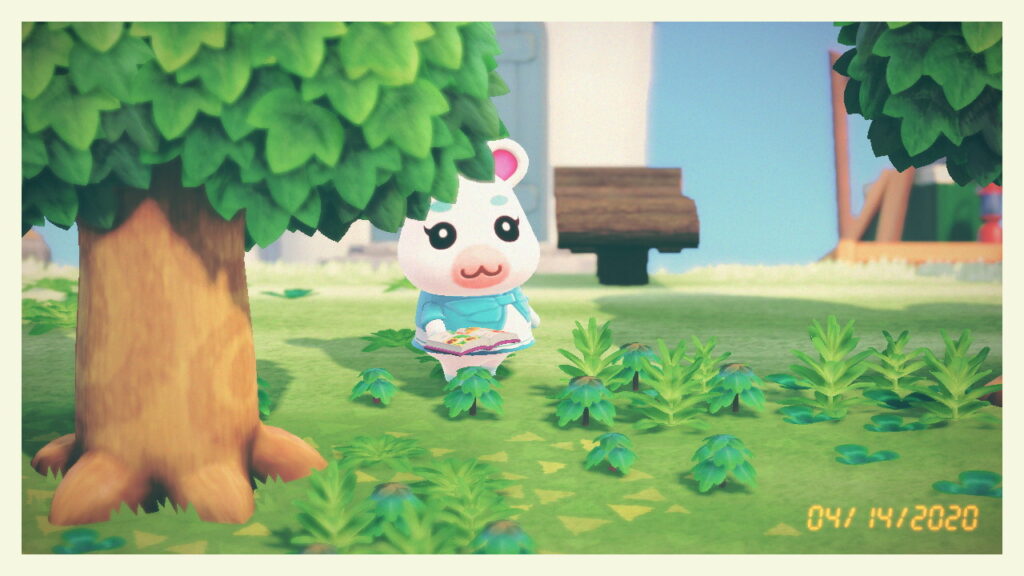 As we've mentioned, Flurry is a normal hamster Villager in Animal Crossing: New Horizons. Her first appearance came in the last game in the series, New Leaf, so she's still relatively new to the entire franchise. Both her English and Japanese names are related to snow. This is surely deliberate because she's white as a sheet. Her English name, Flurry, is a type of snowstorm that you can often see when there's a lot of snow and the wind gets up, though not quite as intense as a blizzard. Interestingly, her Spanish name is a reference to rain, which may just be a translation issue. Finally, in Italian, her name is a reference to a sweet treat that's the same color as she is, which is totally out of the same arena as her other names.
Birthday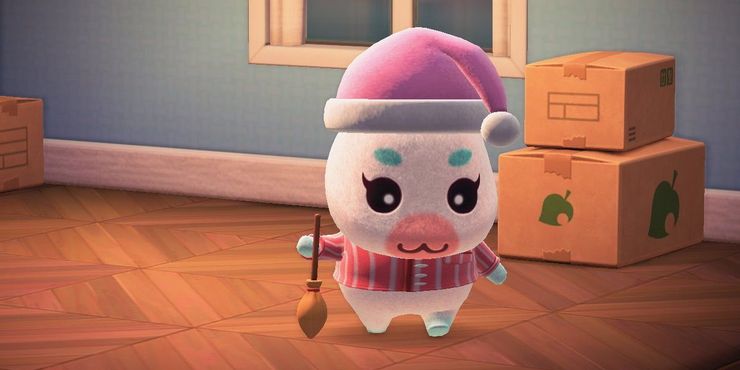 Flurry's birthday is January 30. On this date, she'll be hanging out at home with anyone who wants to come and celebrate with her. This includes most of the Villagers on your island, so you'd better get over there and take part as well. This is an option with all Villagers and something that everyone should consider when they play. On the day, you'll be able to play some games with Flurry and whoever else goes to her house. You can see her opening presents, and you'll also get some cake. This is the best information this Animal Crossing: New Horizons Flurry Villager Guide because it's such a powerful item. Make sure you hold onto the cake and only use it when you're trying to do some building on your island. It'll speed everything up tremendously.
The only other aspect of Furry's birthday is the ability it gives you to advance your relationship with her. You can do this by being with her on the day, but you can also push it by giving her a present. This is a great move if you want to max out the relationship you have with her. You'll also probably get a gift back from her if you give her one. Wait a couple of days and she'll almost certainly drop one off when she sees you. This is nice, but it's also a good sign that you've successfully advanced that relationship far enough that it's in a decent place.
Flurry's Personality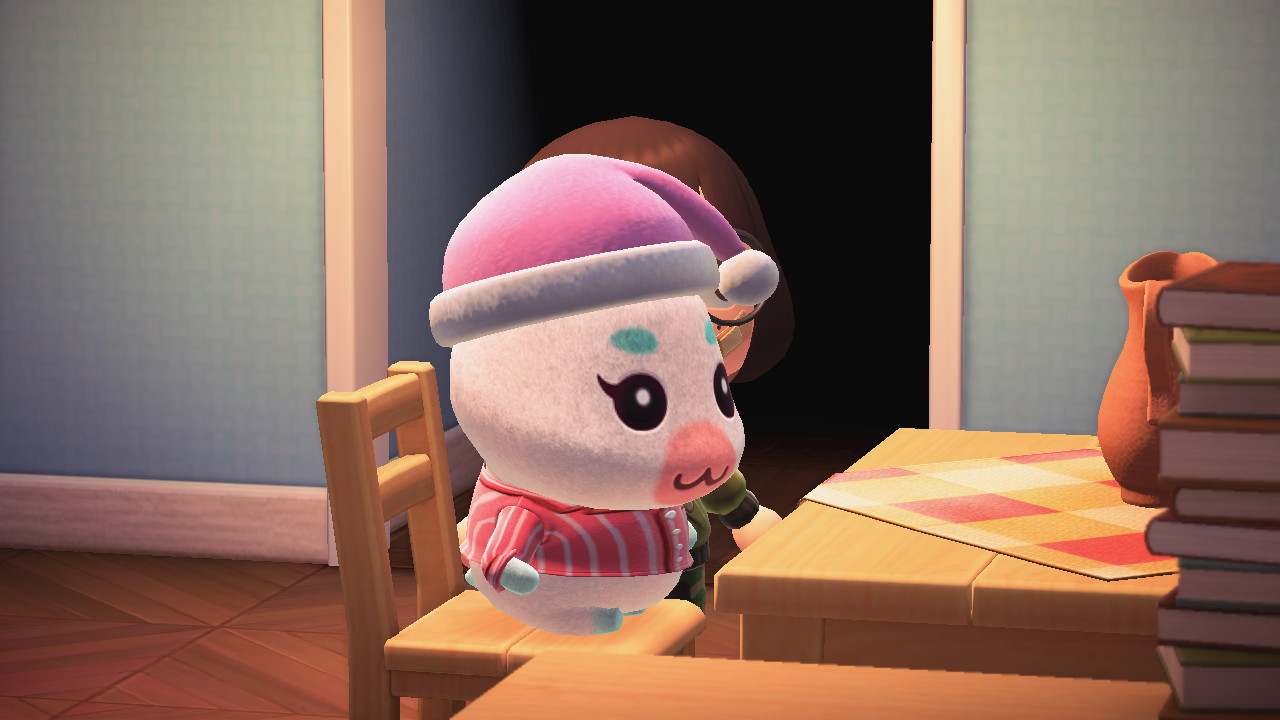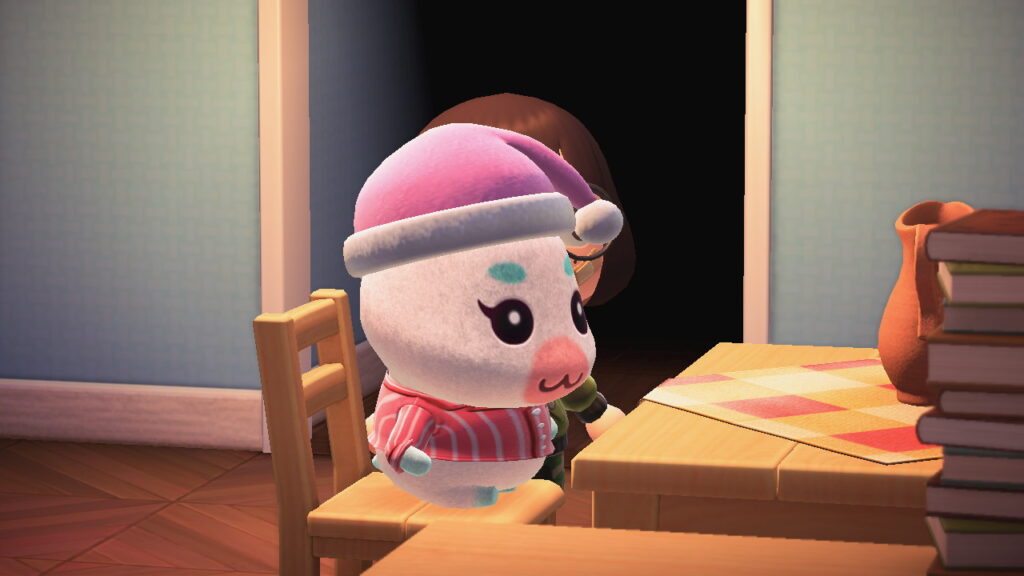 Flurry has one of the best personalities in the game, the normal personality. This will make her act kind towards you and everyone else on your island. It's a lovely personality type to have, and we'd honestly fill an entire island with this type of Villager if we could. She'll always say hello and be polite and try to brighten your day. It's such a change to some of the other Villagers you can end up getting stuck with.
As a normal Villager, Flurry is going to get on well with other normal Villagers, lazy, peppy, smug, and snooty Villagers. These are all easy to get on with personality types, and because Flurry is constantly trying to please everyone around her, she's going to make the extra effort. However, Flurry is going to conflict with sisterly and cranky personality types. Unfortunately, these Villager types hate everyone, so there's just no winning. That's okay though because you don't need to invite them to your island.
The only other thing to note about Flurry's personality is that she'll be up from 6 AM because of it. This is great for us, because we're always up playing in the morning. It's an easy way to get in some interaction, do some chores, and just have a great time in the game. It doesn't matter when you're playing, if you're an early bird, she's always going to be around. However, she's also going to reference a hidden Villager called Moppina. We know that this is actually a mop, so don't worry too much about it.
Flurry's Appearance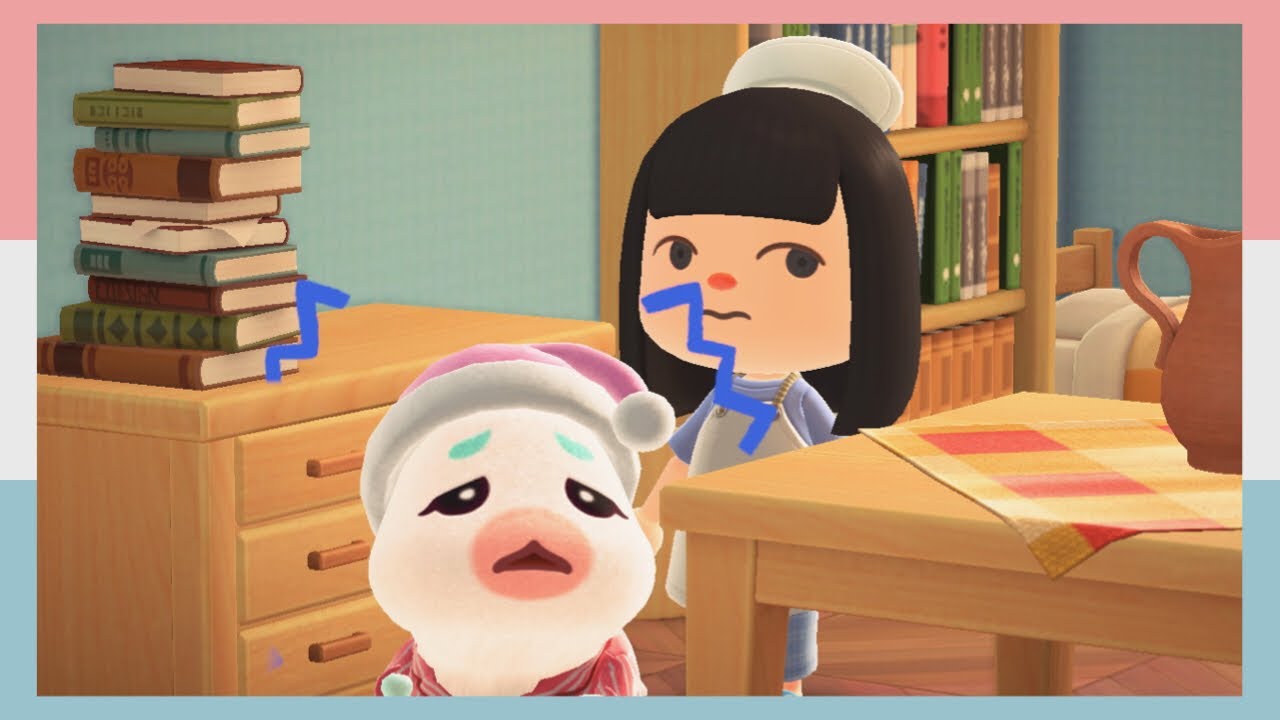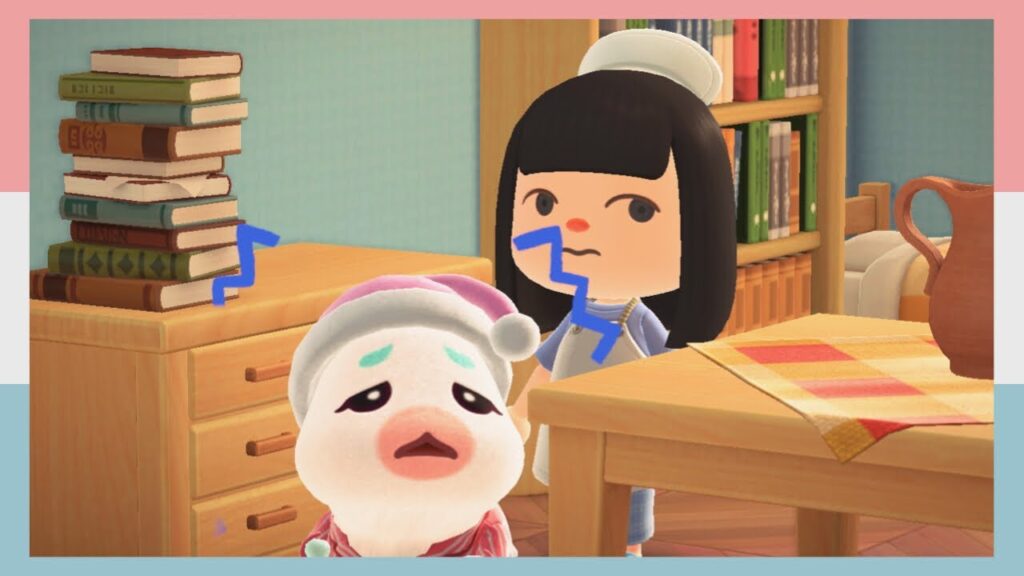 We've already mentioned that Flurry looks like a polar bear, but she really does. She's white with brown eyes and light blue eyebrows. Her hands and feet match that same light blue color, and it's quite cute. However, she just looks cold if you ask us about it There's definitely a reference to cold weather with her, but it just seems so out of place that she's a hamster and not bear.
Flurry's House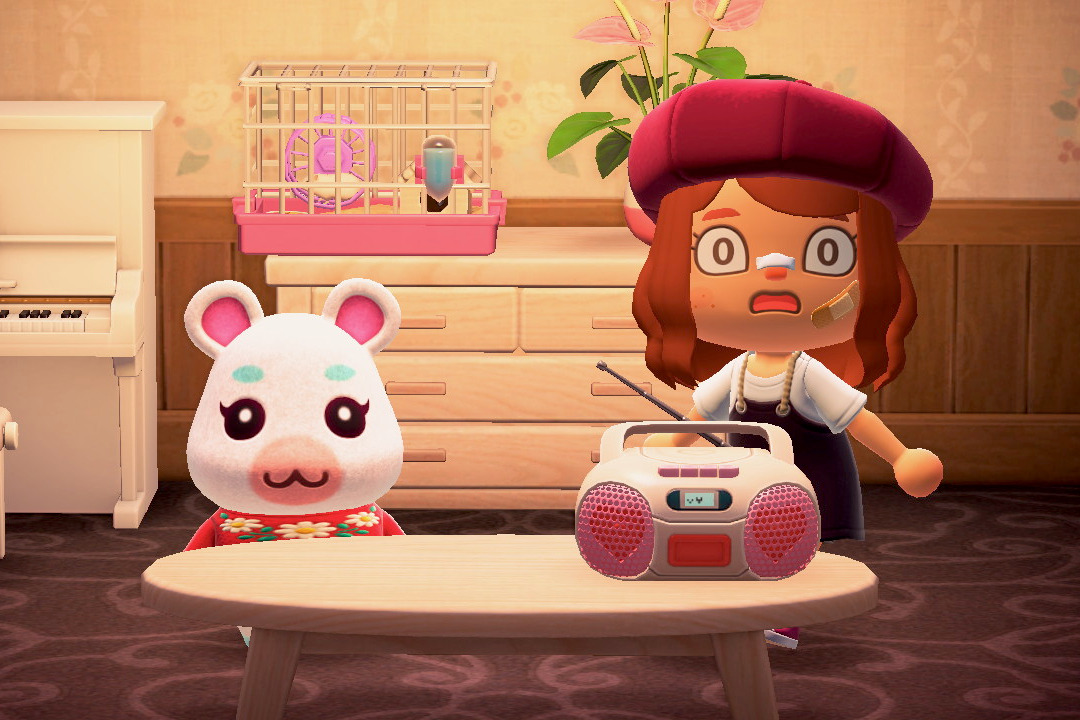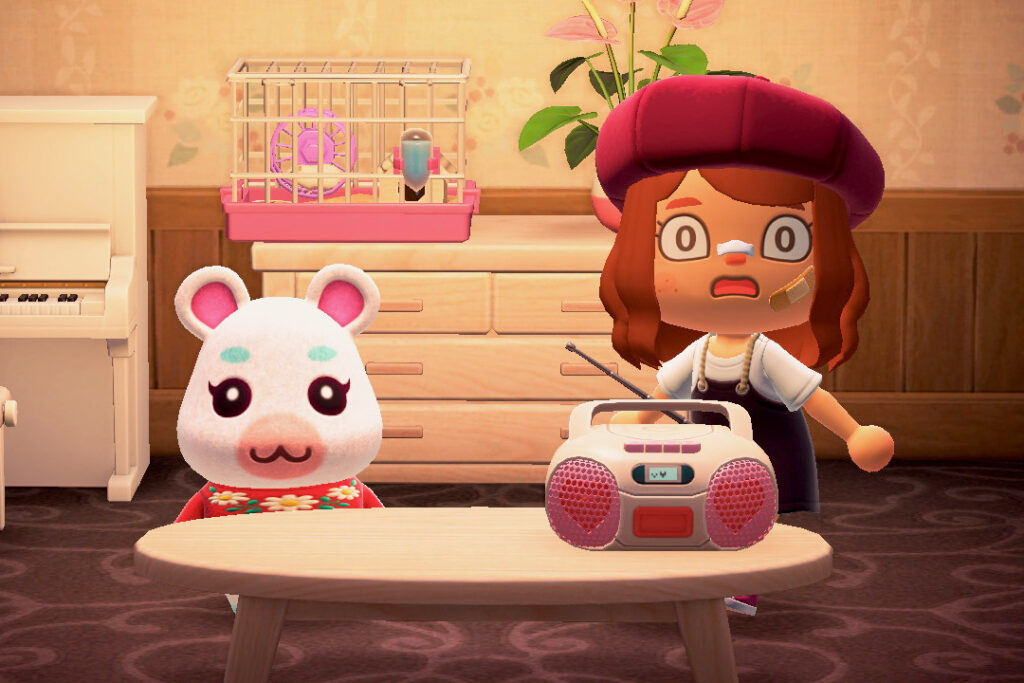 The exterior of Flurry's house is perfect. It's, unsurprisingly, white, and will fit in anywhere. It's got a bit of a turret on it, but it'll fit in with any street of houses your build on your island. Make sure that you place it properly, and you'll have your own lovely little street on your island paradise. The interior of this house is also incredibly normal. The walls and floors are standard colors, a sort of play on magnolia but a bit less awful than that color. She's got as much white furniture as you could hope to fit in a house, and an actual bed. It's rare for VIllagers to have such standard houses, but it really does fit in and actually looks quite cozy. This is what you want on your island.
Facts About Flurry
The only fact about Flurry is that on April Fool's Day, she'll tell you that she's the eldest of ten siblings. This is totally believable because she's a hamster. These animals have huge litters, so it's not out of the question for her to have so many siblings. We'll never know for sure unless the developers put all nine siblings into the game though.