Raymond is one of the most popular new Villagers introduced with Animal Crossing: New Horizons. Here we're going to cover everything there is to know about this cool cat with multi-coloured eyes, and hopefully give you an insight into who he is.
Unlike many other Villagers, since Raymond is a brand new NPC with Animal Crossing: New Horizons, it's impossible to get him with an Amiibo Card. This means that they only way to have him live on your island is to find him on a random island through Nook Miles Tickets, ask a friend if you can borrow him from thier island, or find a seller on the Animal Crossing: New Horizons black market. Currenty Raymond goes for between 15 and 20 million Bells, or a few thousand Nook Miles Tickets.
Who is Raymond?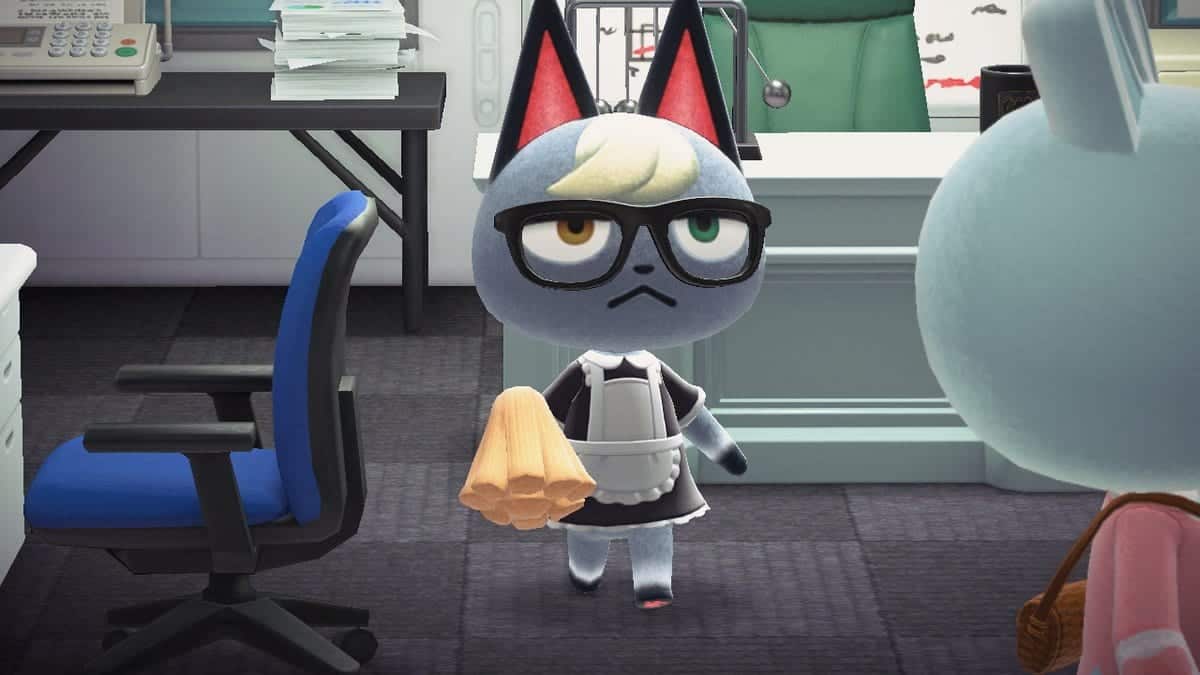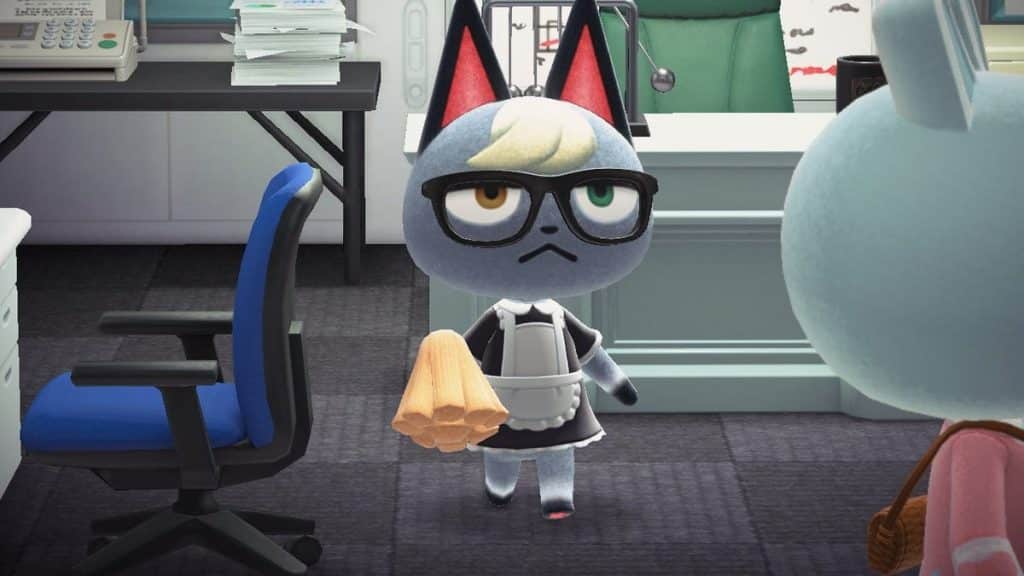 Raymond is a stylish cat with grey fur and one eye that is green, and one that is brown. His eyes are the result of a condition known as complete heterochromia, though it doesn't affect his eyesight. (https://www.drpaulsonline.com/)
Raymond is considered to be quite a serious Villager. Not only is his face pretty stern most of the time, he also prefers to wear smart outfits, such as the waistcoat that he can be found in most of the time. However, when it rains he does swap out to a blue raincoat and green outdoor hat, or just puts up his bat umbrella.
The Japanese phrase for Raymond's name, "Jakku", can be used to describe someone as serious or strict, and his Dutch phrase translates to tidy or neat. Both of these are acutely accurate for Raymond, because he's all about keeping his house clean, and being serious and strict with everyone on the island.
Birthday
Raymond's birthday is October 1. On this day he'll be celebrating in his house with at least one other Villager. It's well worth visiting him and giving him a present, and you might even get a piece of cake out of it!
Raymond's Personality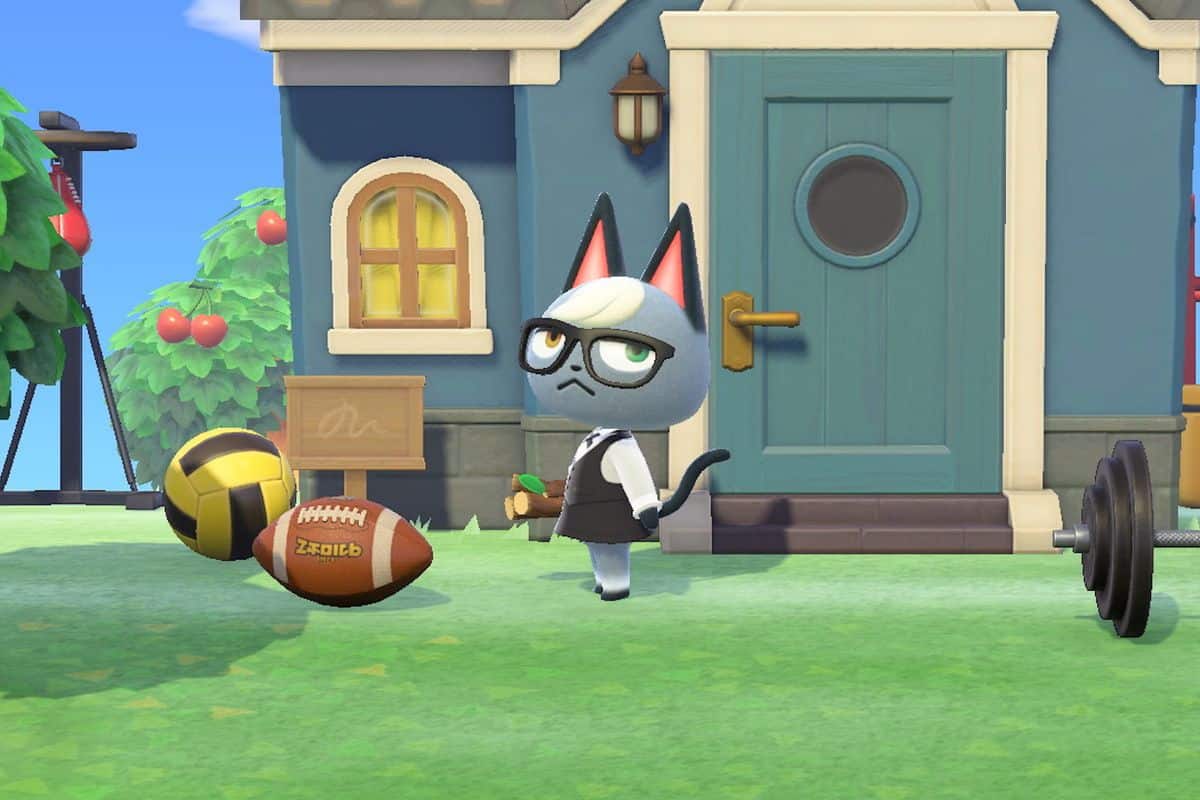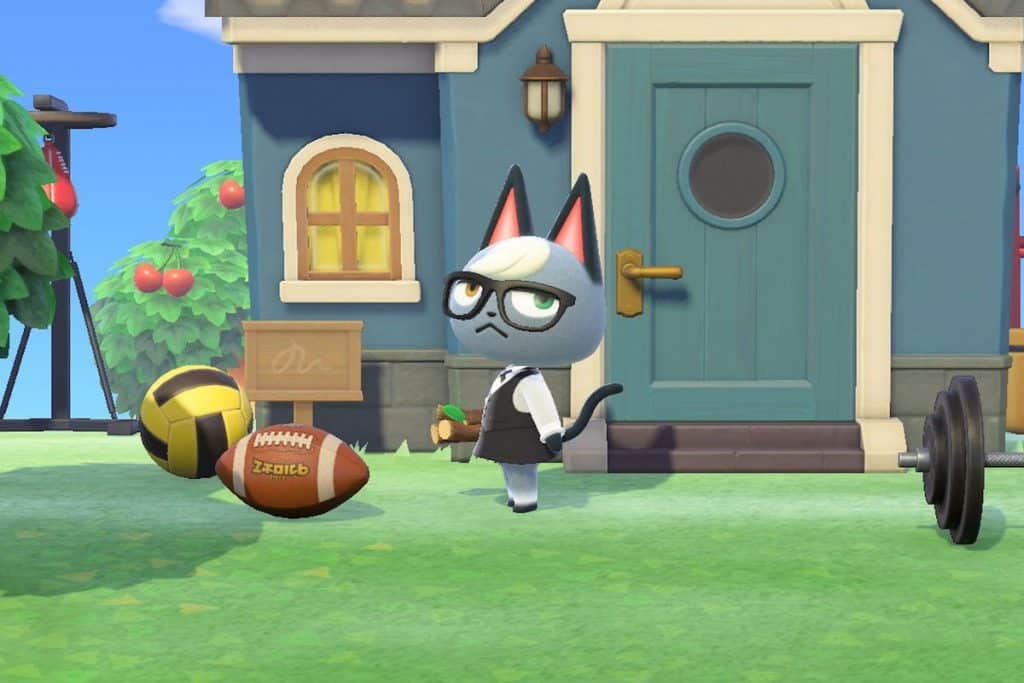 Raymond has the smug personality type. Most personality types are the same across all Villagers who have them, but certain characteristics will be slightly different for each one.
In general, Smug Villagers are very polite and kind, and try to get on with everyone. From time to time he will tell you all about how great he is, but that's just because his ego needs a stroke.
The only conflict that you might see with Raymond is with Villagers who have the cranky personality type, but really that's all their fault.
Raymond's House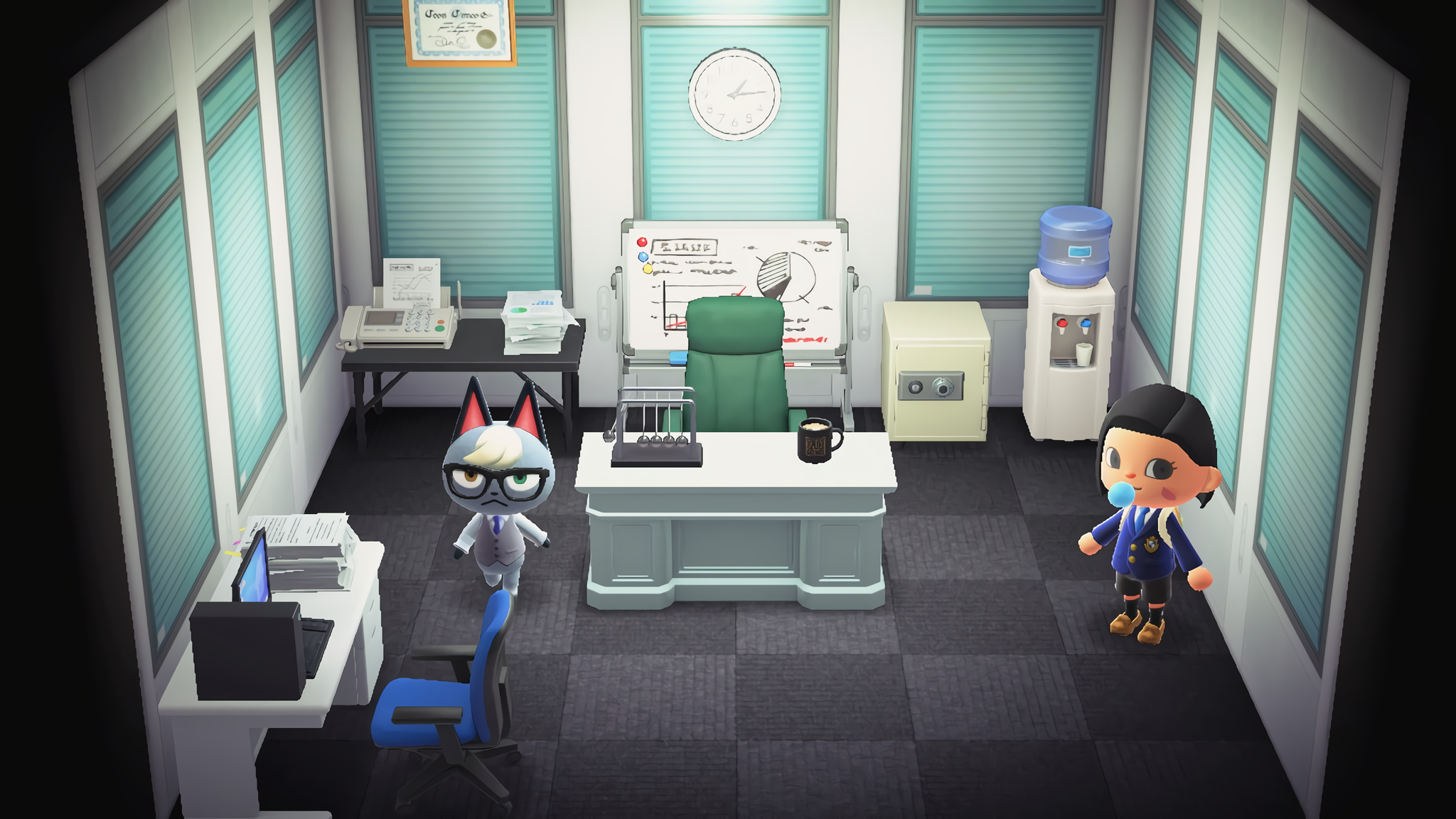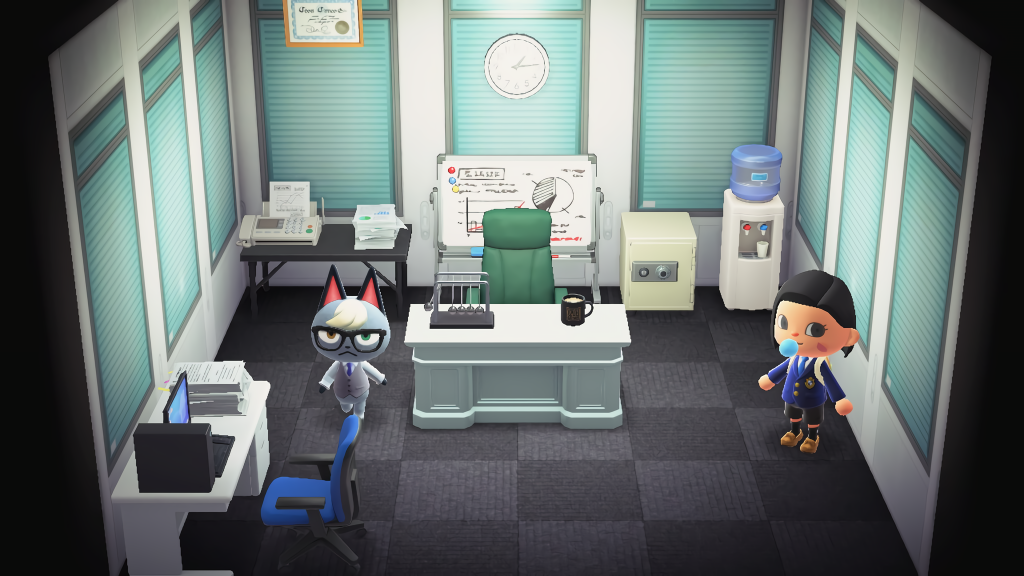 Raymond's house is designed to look like an office, which shouldn't surprise anyone. He has the Office set of furniture, including the Office Desk with Document Stack, Modern Office Chair, and a Desktop Computer. He also has a Newton's Cradle, a Den Desk, and a Den Chair. He'll also set up a Whiteboard, Water Cooler, Safe, Fax Machine, and Iron Worktable. Finally, he'll even put up a Wall Clock and Formal Paper. The wallpaper he uses is Office, and the flooring is Monochromatic Tiles.
Since Animal Crossing: New Horizons launched, Raymond has been at the top of many player's lists when it comes to collecting Villagers. Now that a few months have past, he's starting to drop in favour, but he's still highly desirable. In fact, he's so popular that someone even made a cake in his image.
That's everything there is to know about Raymond in Animal Crossing: New Horizons. If there's something that you think we've missed, let us know in the comments.