If you've played any Animal Crossing game for any amount of time, you've probably come across K.K. Slider. He's well known by all the Villagers and is actually a bit of a superstar. In Animal Crossing: New Horizons, the game's core story revolves around bringing him to your island in order to get the credits. But who is this guy, and what is he all about?
Otherwise known as DJ KK, K.K. Slider is a dog Villager in the Animal Crossing franchise. He's a musician and has appeared in every single game in the series to date. He's always around to play songs, of which there are around 90 in each game.
Personality
As you'd expect, K.K. Slider is a chilled out, laid-back musician with an attitude that matches his traveling lifestyle. He's always telling players to relax. He's got a passion for playing music to others and indulges whenever he gets a chance.
Role in Animal Crossing
In the original Animal Crossing game, K.K. was a traveling musician near the train station. He was there to play songs for players as they requested them. If you requested one of his, he'd give you a copy and had three secret songs you needed to name to unlock.
Role in Wild World
With Wild World, K.K. would play at The Roost, a cafe, in the evenings on Saturdays. Once again, players could request songs from him, and they'd get a copy after the set was over with. He was also part of an in-game event that saw players earn a picture of him in exchange for a guitar.
Role in City Folk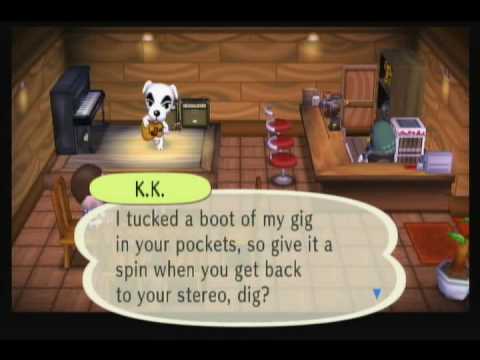 In City Folk, K.K. has pretty much the same role as he does in Wild World. He'd play at The Roost, and you could earn a copy of his songs by requesting them. There wasn't much more to his character in this game though.
Role in New Leaf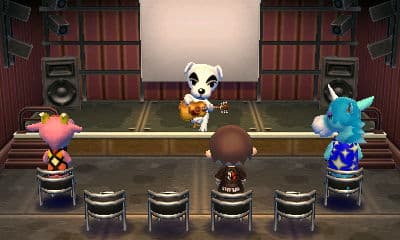 When New Leaf came along, K.K. would play on stage in Club L.O.L on Saturday nights. He'd do this under the guise of DJ KK, rather than his usual name of K.K. Slider. Here each song has a unique album cover, and there was a real purpose to collecting them if you wanted to have one of each. (https://midnightmusic.com/) He still serves no greater purpose outside of playing songs though there were songs to collect from him on specific days of the year.
Role in Amiibo Festival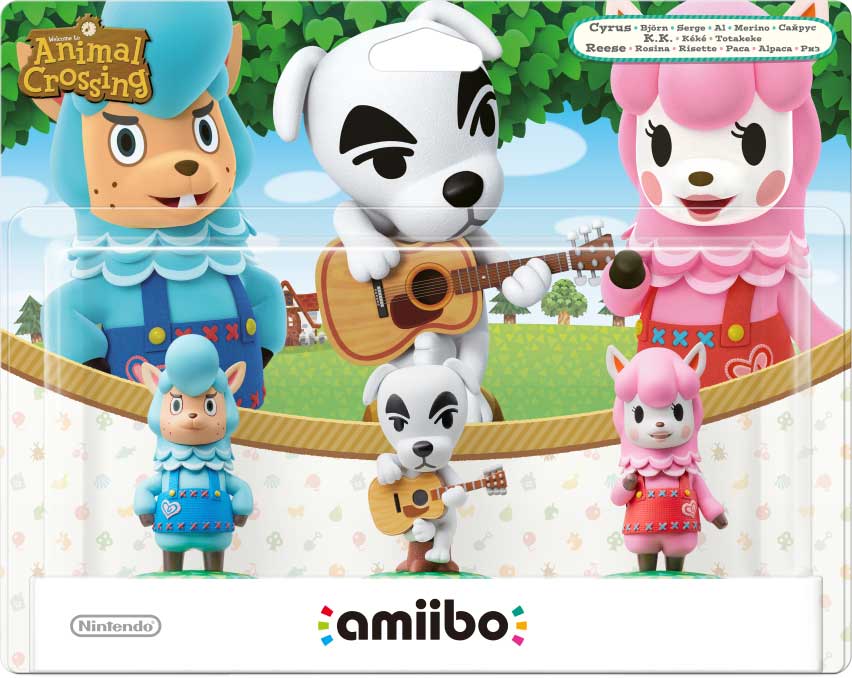 For Amiibo Festival, K.K. could be scanned into the Wii U from his Amiibo statue. At times this would see a random song start playing in the game, which players could listen to.
Role in Pocket Camp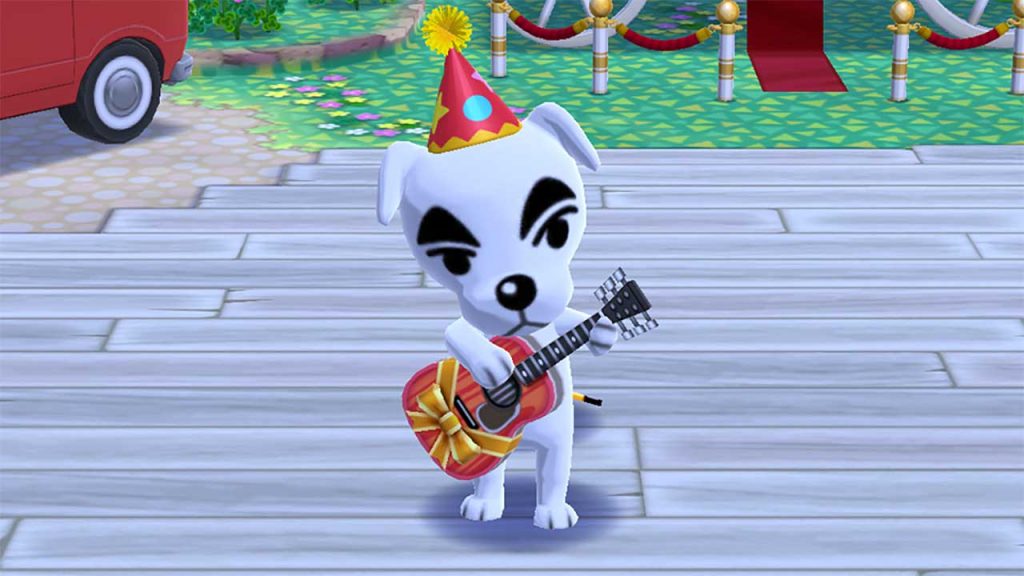 With Pocket Camp, K.K. plays an introductory role, saying hello to the player and telling them about some of the systems. He is available as a special character for the player's campsite though. He's one of the most sought after because of how much he is a part of the Animal Crossing series.
Role in New Horizons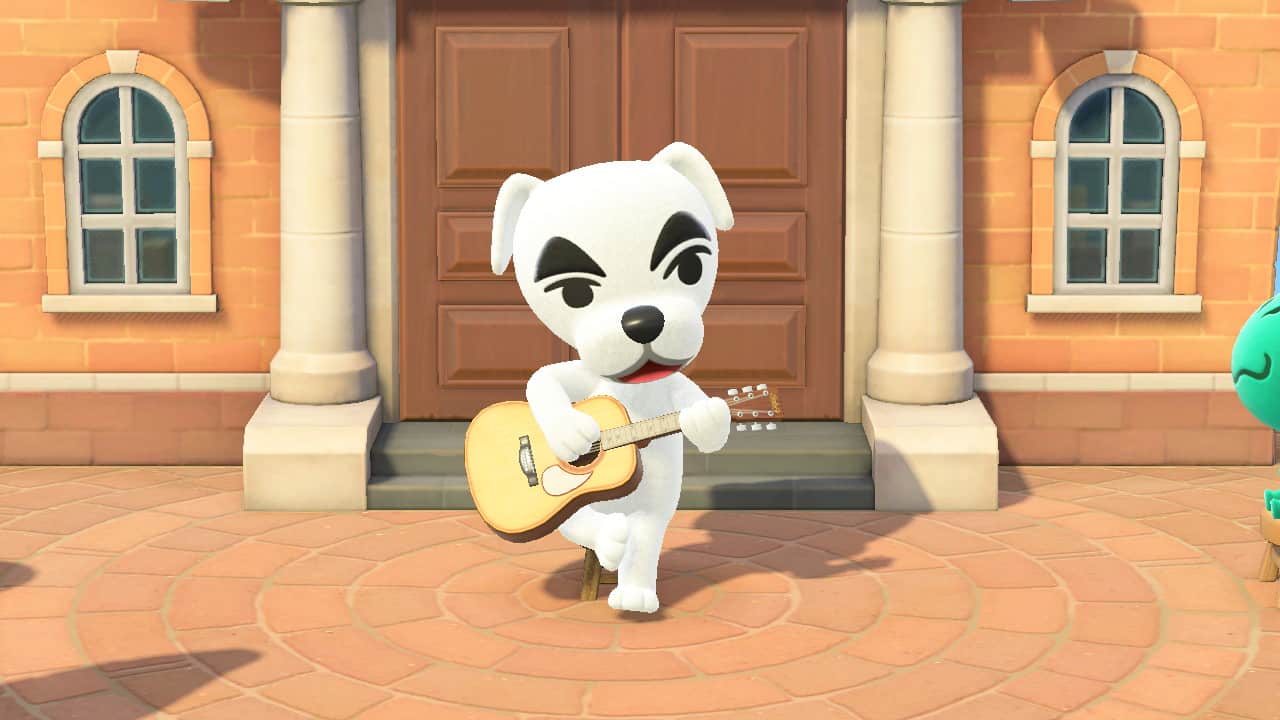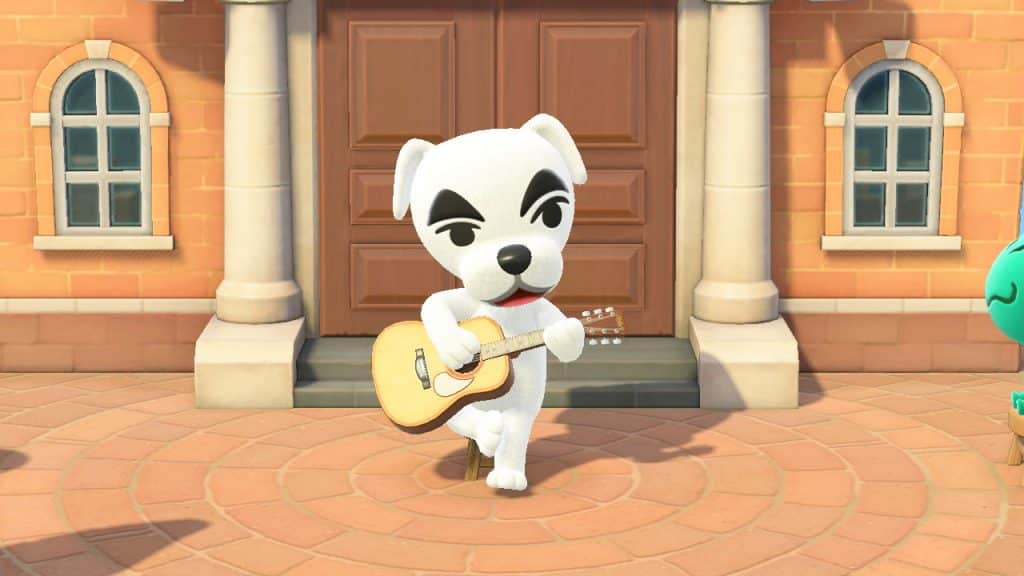 In the latest game in the series, K.K. Slider plays an introductory role too. He tells the player all about their new life on their brand new island. Then he leaves them to it for the course of the game's story. The overall goal is to get an island rating of 3 Stars to get K.K. to come and play a concert. This is what is considered the end of the story, but there is still so much of the game to enjoy afterwards.
That's everything there is to know about this wonderful character from Animal Crossing. If there's something that you think we missed, please tell us what in the comments.