Bluebear is just as obvious a Villager as someone like Lily in Animal Crossing: New Horizons. While Villagers like this, who are what their name suggests, are few and far between, they're also highly desirable. In this Animal Crossing: New Horizons Bluebear Villager Guide, we'll tell you everything there is to know about Bluebear. We'll also cover some facts that you may not know about her. Even veteran players will be surprised by those.
Who is Bluebear?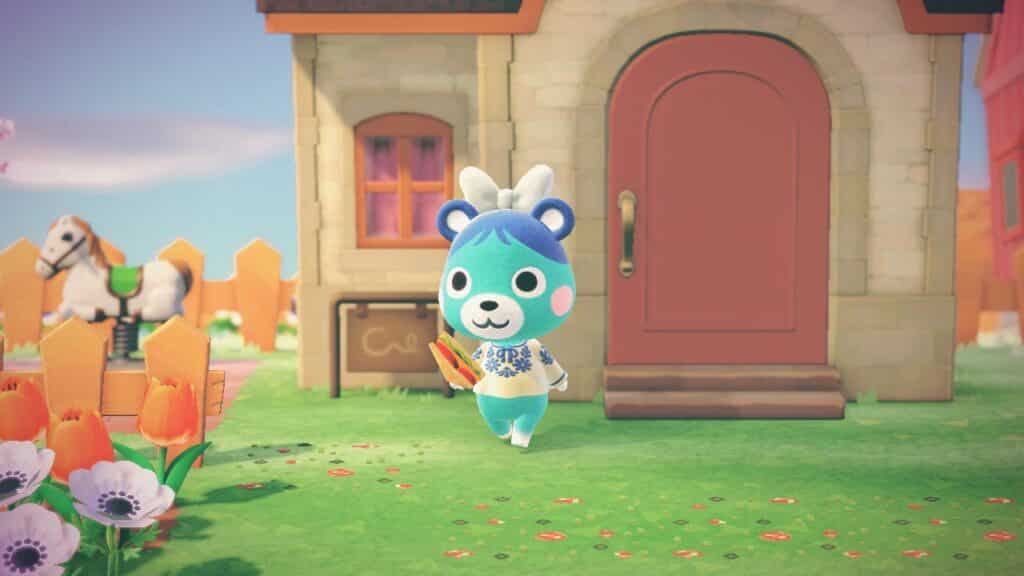 Bluebear is a peppy cub Villager. She's actually been in every single Animal Crossing game that has released to date. This is impressive, but it's also probably why she's so literal in name and appearance. Back in the original Animal Crossing, the developers had a theme of doing with the Villagers. It's why you'll find a few that seem so much more boring than the ones added with New Horizons.
Her initial phrase seems to suggest that she's actually themed around candy. This would be a strange twist, and it's still very open to speculation.
Birthday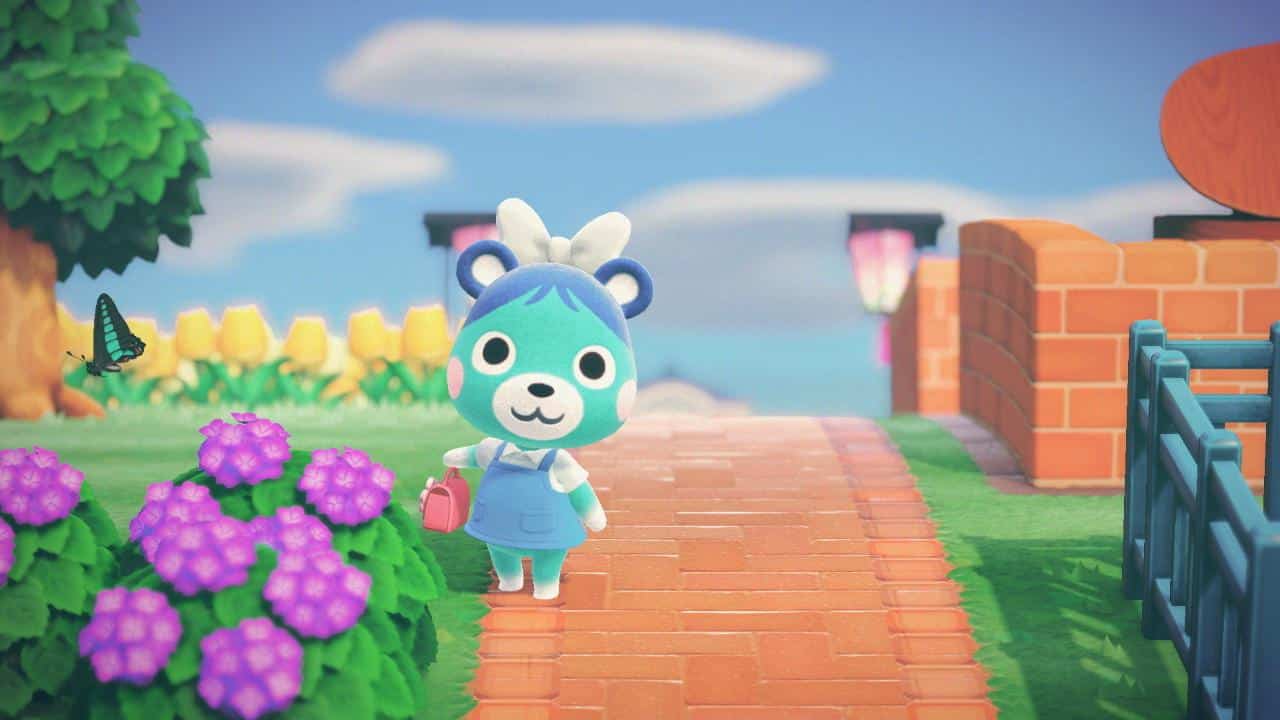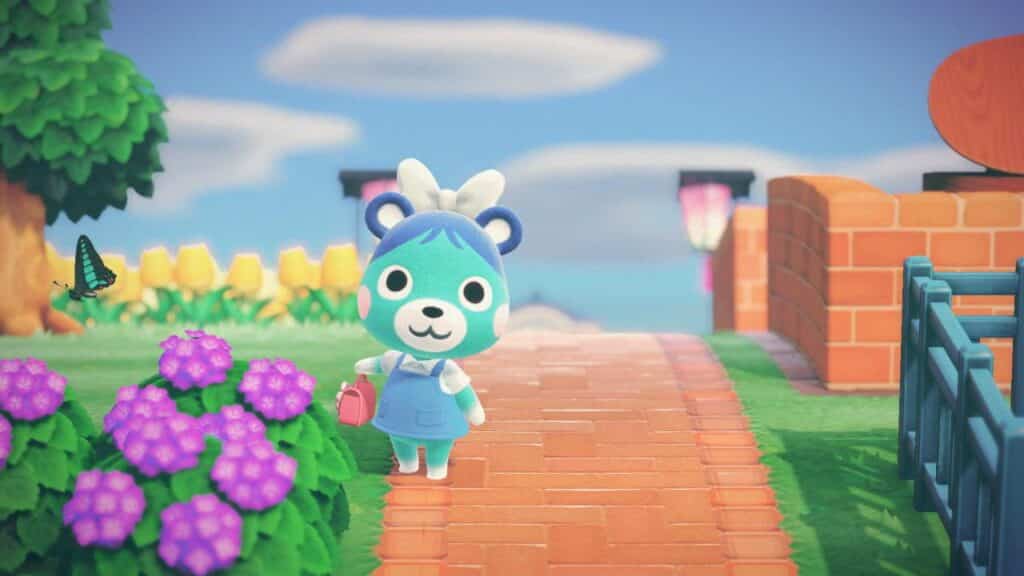 Bluebear's birthday is on June 24. On this day, she'll be hanging out in her house, waiting for others to come and celebrate with her. You can join in with those celebrations if you visit her. There will be games, presents, and even some cake. You can use the cake to help you build in the game later down the line. The one thing you should do if you visit her is give her a present. This will boost your relationship with her dramatically. It's much easier to boost it this way than it is by doing quests and talking to her on your island.
Bluebear's Personality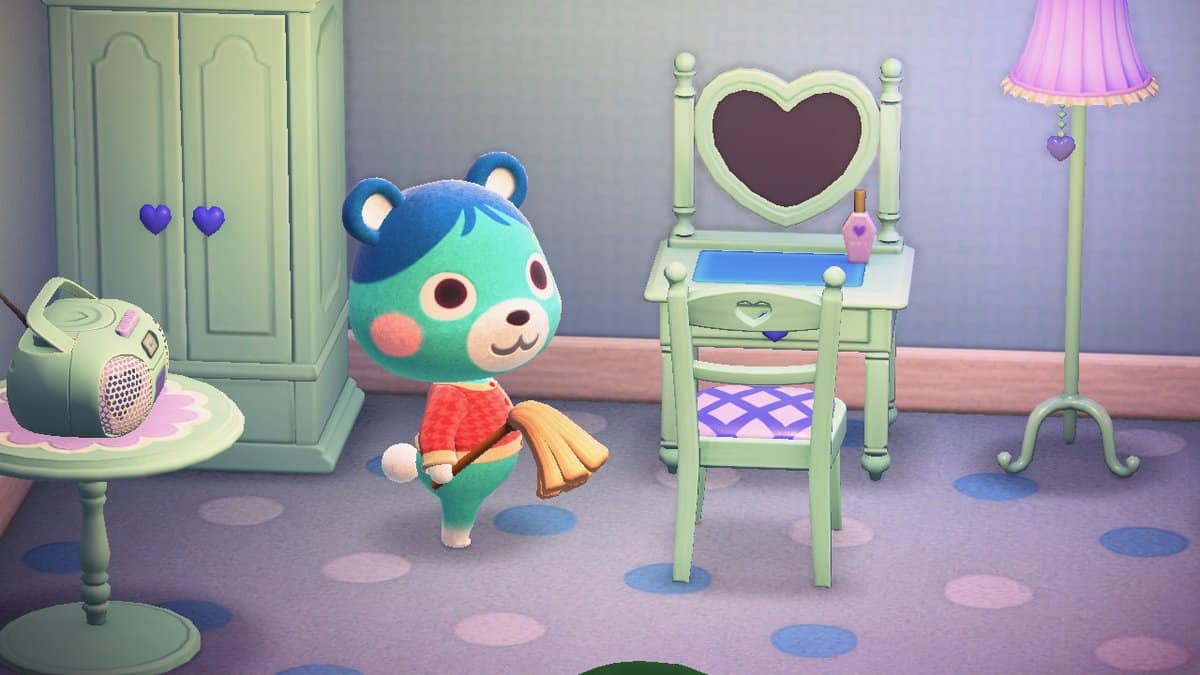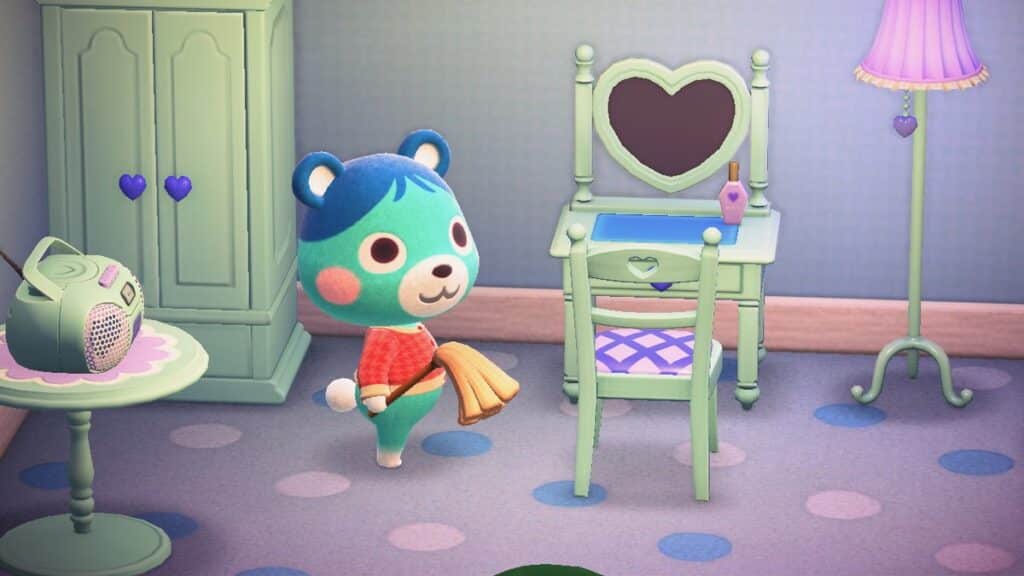 As we mentioned, Bluebear has the peppy personality type. This means that she's pretty much always in a good mood. It also makes her much easier to get on with. There's nothing harder than trying to be pleasant to someone you genuinely cannot get on with. That's never the case with this Villager.
However, as a peppy Villager, you'll see Bluebear overreact to a lot of what you say in conversations. You'll notice this when she's talking to others. We just try to ignore it because it gets annoying after a while. What is nice is that she'll be overexcited to see the player when they're walking around their island. It's always good to have a nice greeting like this in the game.
One of the best qualities in Bluebear is that she's rarely discouraged from doing things. No matter who tells her something is impossible or silly, she's going to try it anyway. One of her ambitions is to appear on the cover of Ms. Nintendique, something that the player never gets to read in the game. Only snooty and normal Villagers read this magazine outside of peppy personality types.
Another great quality in Bluebear is her tiny attention span. She'll forget what you've said just as soon as you walk away. This means that she's hard to annoy. Even if you do something that she dislikes, she'll forget it pretty much straight away. Although there are times when you might need to give her a few minutes to calm down before you see her again.
As a peppy Villager, Bluebear will get on well with peppy, lazy, jock, normal, and sisterly personality types. She'll clash with cranky and snooty Villagers. That's just because she's so nice though. They can't handle her being so nice, and it rubs them the wrong way entirely. She may also be called old and boring behind her back, but ignore this if you like her.
Bluebear's Appearance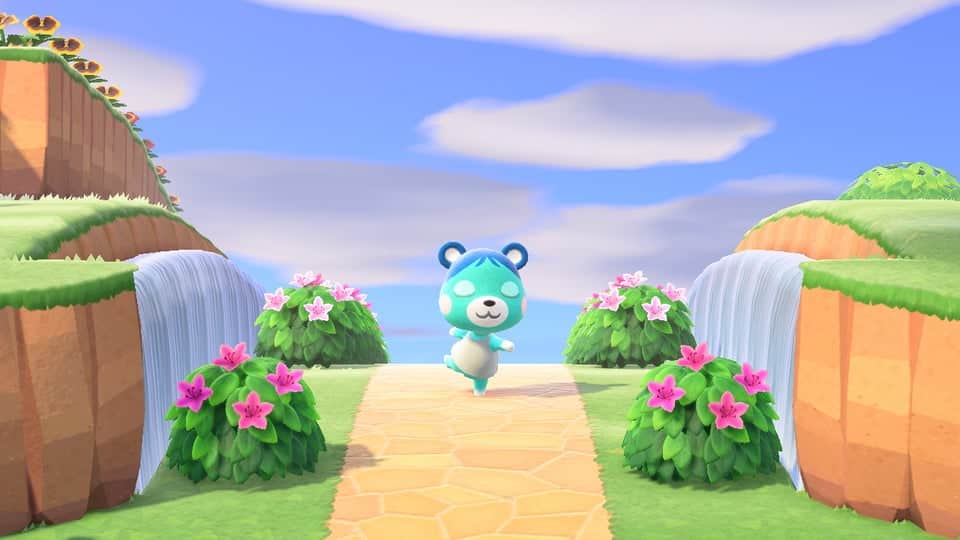 As the name would suggest, Bluebear is a blue bear. She's light blue almost everywhere, with a blob of dark blue hair on her head. She actually looks quite cute, especially when wearing her cream jumper. The neutral colors in any clothing only make her fur stand out more. That's never a bad thing. You'll often see her wearing cozy clothes. This is good if you enjoy the same thing, so maybe keep her around if that's you.
Bluebear's House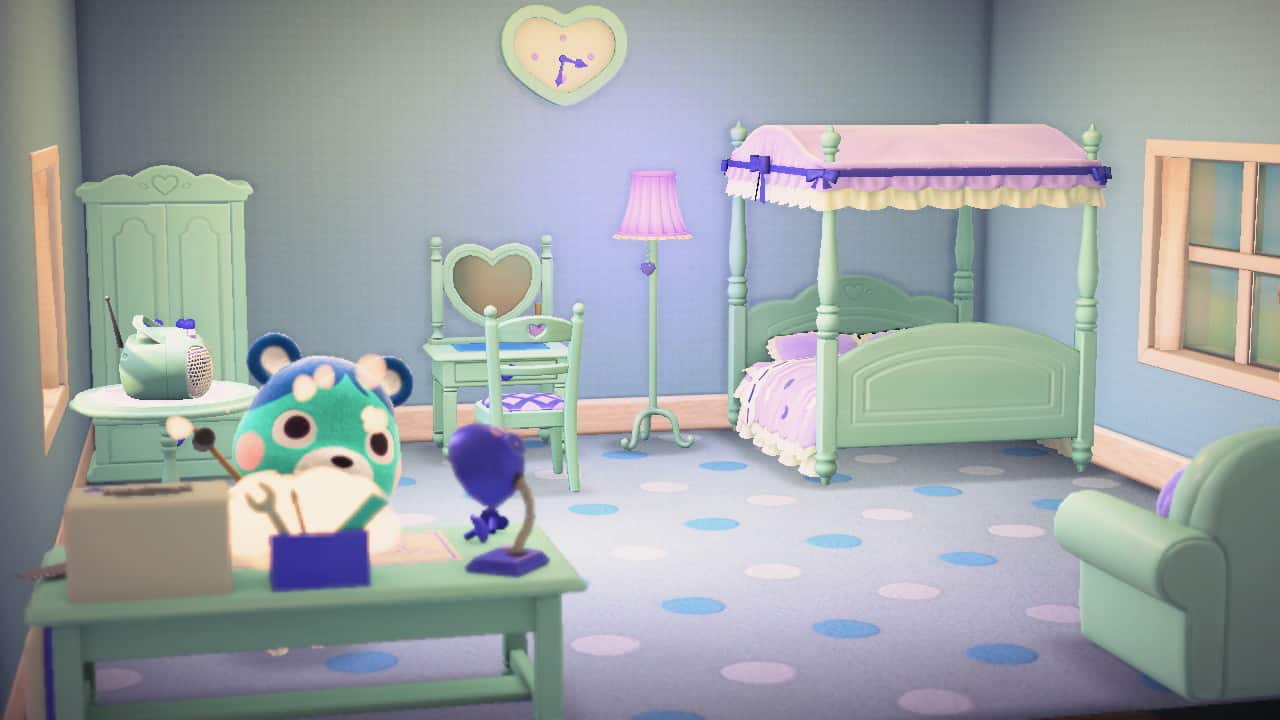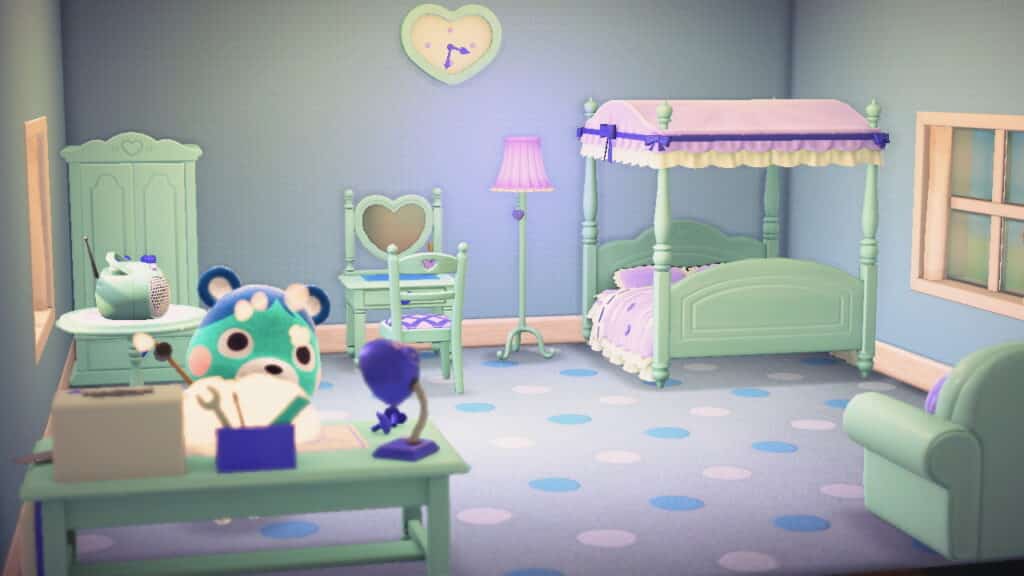 The exterior of Bluebear's house is exactly what you'd expect it to be. There's a light blue wall topped by a dark blue roof. It's just like her. Since the colors are quite muted, she'll fit in with most other houses on any island. She's a good Villager to aim for if you want a pretty street.
Inside, things get a bit more intense. The flooring is spotty pastel colors, and the wallpaper is pastel blue like her. All the furniture is blue and purple, a combination that's quite pleasing to look at. However, you don't expect this as you enter the house. So be ready for a bit of a shock. Other than the purple, nothing else is that shocking. She's really quite a good Villager to visit.
Facts About Bluebear
There's one key thing that you might not know about Bluebear. Before we get into those, remember that she's been part of this series from the very beginning. That in itself is impressive enough for any Villager.
The interesting fact about Bluebear comes from the Japanese translation of her e-Card into the 'e+' card reader. This was a short-lived device that was barely used. when scanning this card and heading to the post office, you can find out why Bluebear has fur that is this particular shade of blue. The card states that her fur used to be brown, but after drinking a lot of Ramune and cream soda, it was transformed to this light blue color.
Ramune is a drink that comes in a variety of colors. Clearly, Bluebear means she was drinking hefty amounts of the blue one. The flavor of that particular drink is mint. We expected Bluebar to have eaten a lot of bubblegum flavored sweets in order to achieve such a color, but Ramune must work just as well. It's not known if this is a brand deal. It seems like it would be an odd one since this is such a niche mention of the brand. If anything, the mention is actually hidden, probably to avoid the developer being sued.