Lolly is a normal cat Villager who has never quite made it to the top of the Villager popularity chart. She's somewhere around the second tier most of the time. As a cat, many players love her purely for her appearance. There's just something holding her back that I can't quite put my finger on. Regardless, in this Animal Crossing: New Horizons Lolly Villager Guide, I'm going to explore everything there is to know about this cat, and why you might want her on your island.
Who is Lolly?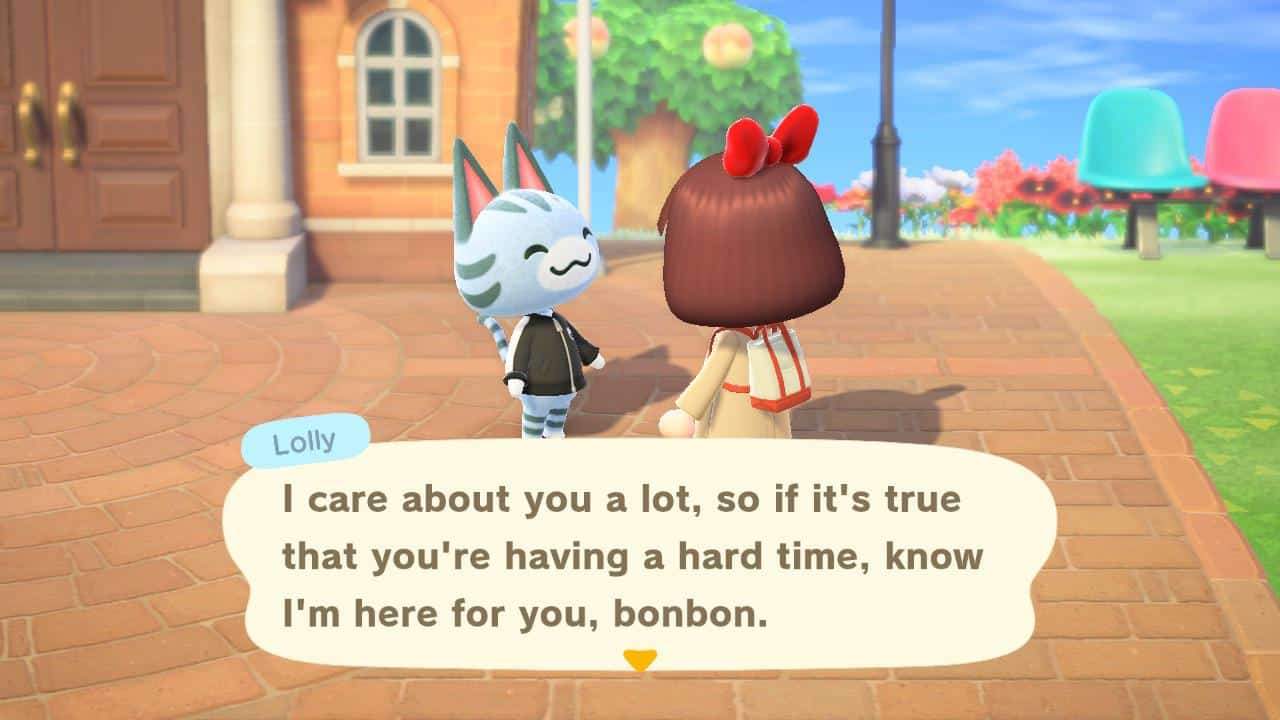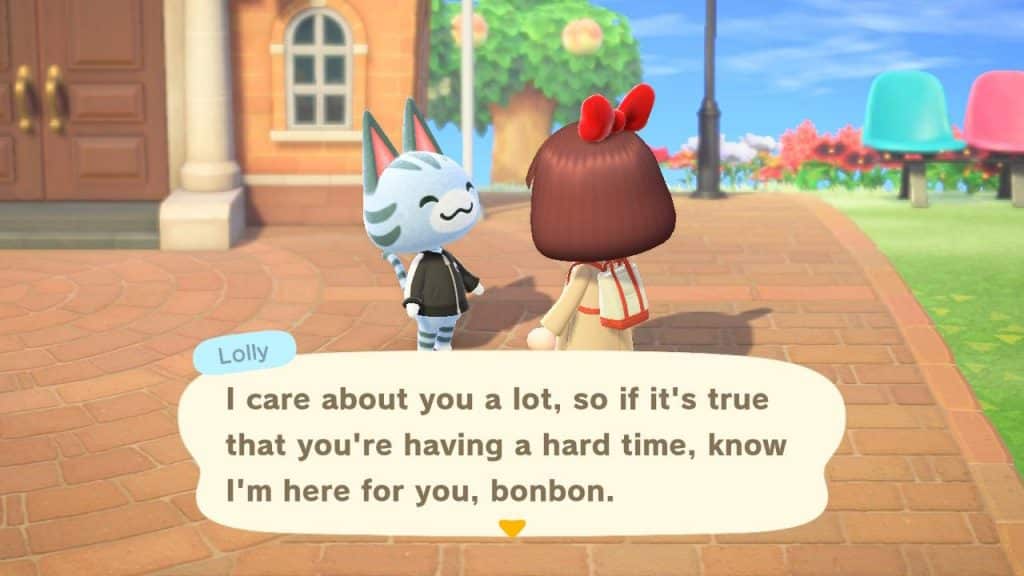 Lolly first appeared in Animal Forest e+. There, she was a new exclusive character. Most of her name translations relate to sweet foods and treats. Her English name is no exception as the shortened version of 'lollipop'. Her Japanese name, 'Ramune', is actually the name of a popular soda in the country. The same is true of her Korean name, "Saida". It's also worth noting that her first phrase in English, "bonbon" is a French for Candy.
This Villager is a grey tabby cat, which is part of what makes her so adorable. She has three distinctive stripes on her forehead, two on the side of her face, and a few on her arms, legs, and tail. Her paws have a circular pattern on them, like a lollipop, and she'll walk around with a yellow umbrella while it rains.
Birthday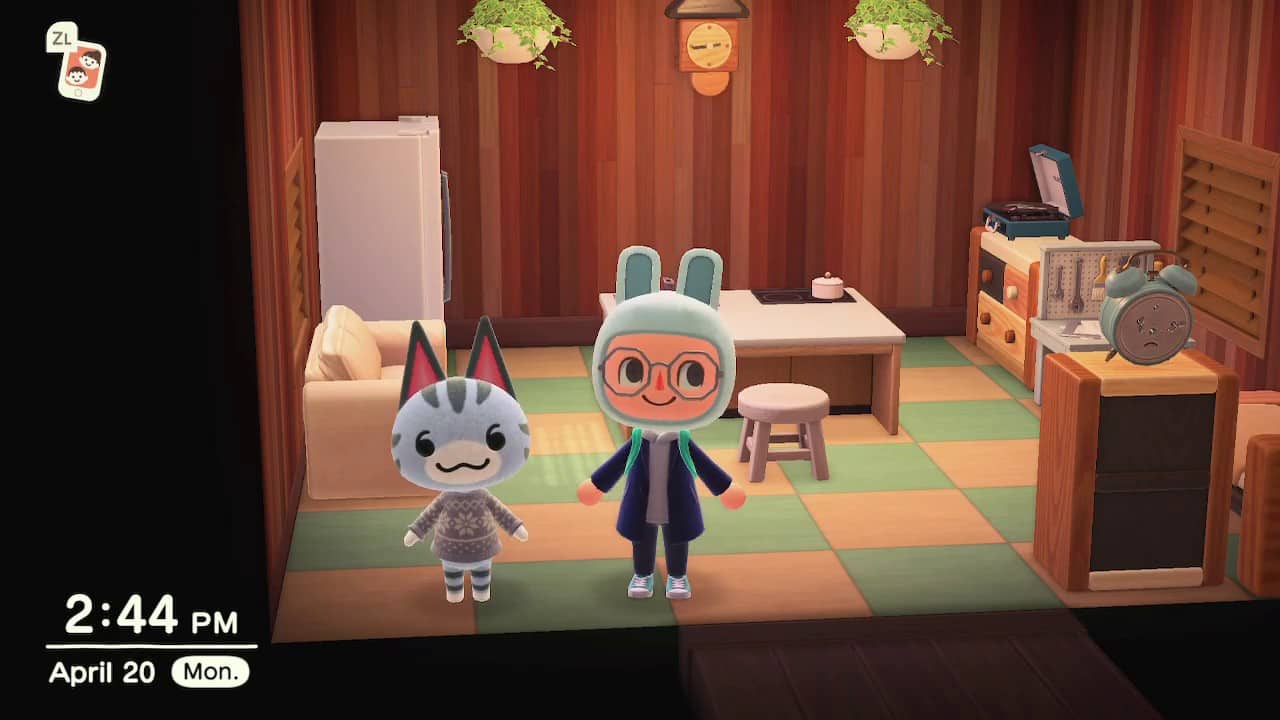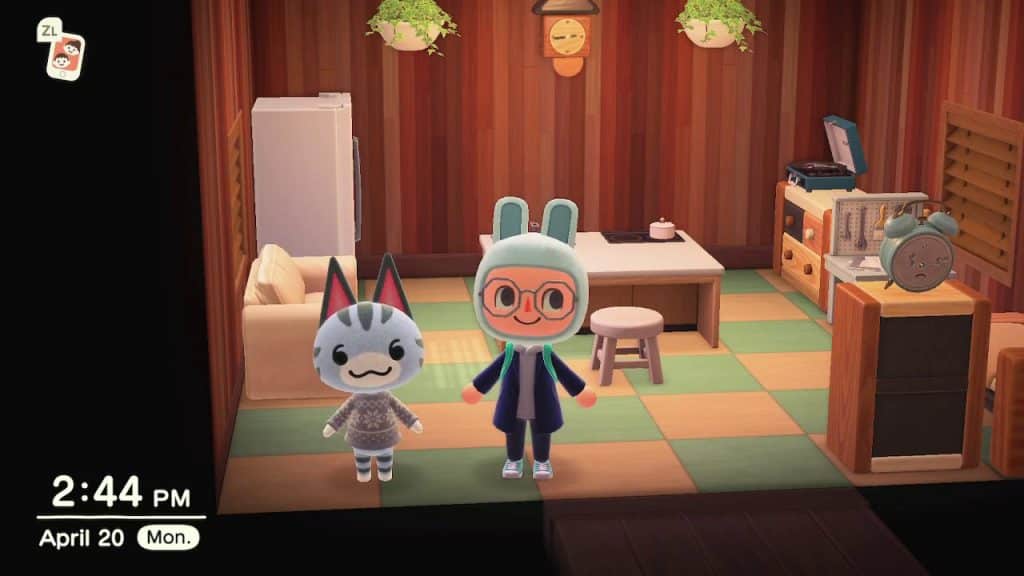 Lolly's birthday is March 27, so make sure you head over and see her on the date. She'll be hanging out in her house all day, and if you visit her you'll be able to take part in the celebrations. She might also give you a cake, and will be easier to bond with moving forward.
Lolly's Personality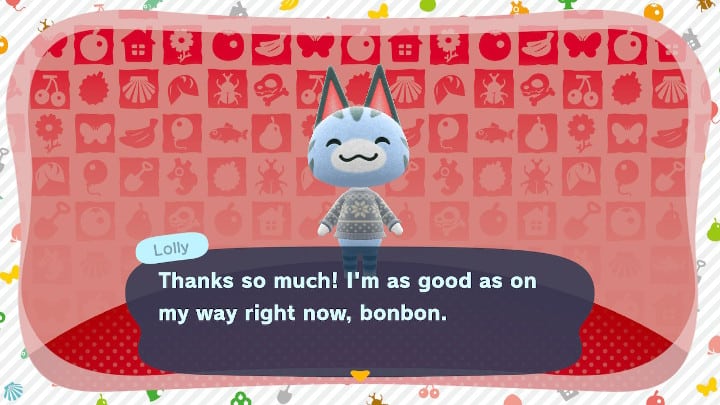 As a normal Villager, Lolly is extremely easy to bond and form a friendship with. She'll also talk about her imaginary friend Moppina, who is in fact a mop.
She will get on well with peppy, smug, normal, lazy, and snooty Villagers. She'll actually clash with cranky and Sisterly Villagers though. Keep them apart if you can. Lolly is also great for the early risers, since she's up at 6am everyday.
Lolly's House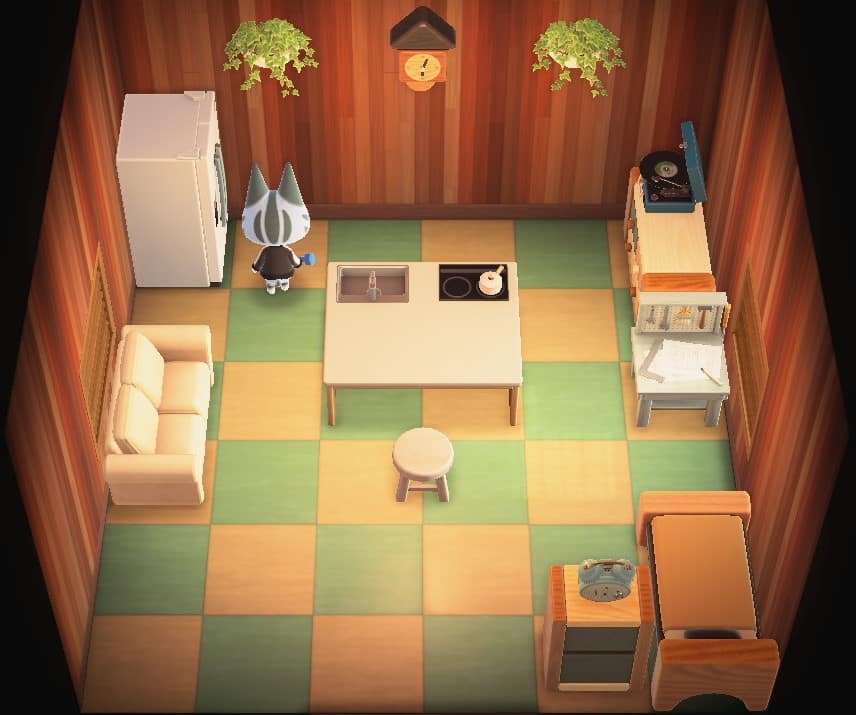 In Animal Crossing: New Horizons, Lolly's decor has been toned down quite a lot. The exterior of the house is neutral, and should suit all colour preferences. There's really nothing wrong with it. The interior of her house used to be bright orange in previous entries to the series, now though it's much more reasonable.
The interior is muted by the colour scheme of brown and blue. She as a lot of wooden furniture, and seems to like living as though she's in a small cottage in the English countryside.
Given that her name is lolly, and she's based on all kinds of sweets, it might not surprise you to learn that Lolly is incredibly sweet. She likes to bake, give gifts, and sing. Check out the video of her being sweet below.
That's the end of our Animal Crossing: New Horizons Lolly Villager Guide. Let us know if you've got this Villager in the comments.