At the time of writing, Bethesda has just updated the Fallout 76 PTS (private test server). This allows players to experience the next update, Fallout 76: Locked and Loaded, early. However, it also shows all of those players a brief glimpse at the gameplay changes coming with Fallout 76 Season 4. In this guide, we'll cover all the details that are known about the fourth season for Fallout 76. This includes gameplay changes as well as anything else that will be applicable, no matter how small. Let's kick things off with when all players will be able to experience this.
Fallout 76 Season 4 Release Date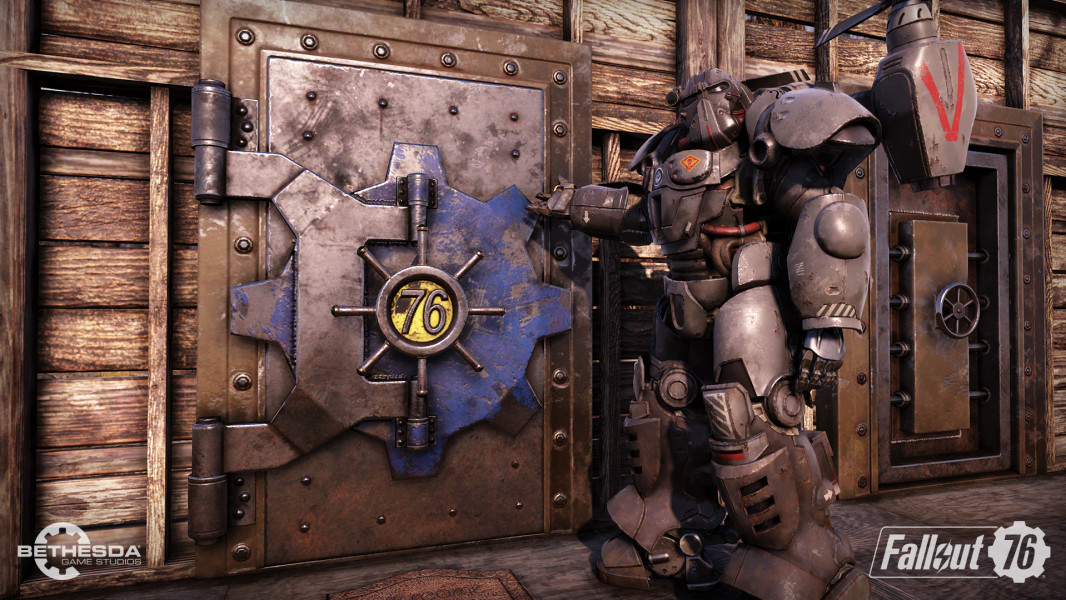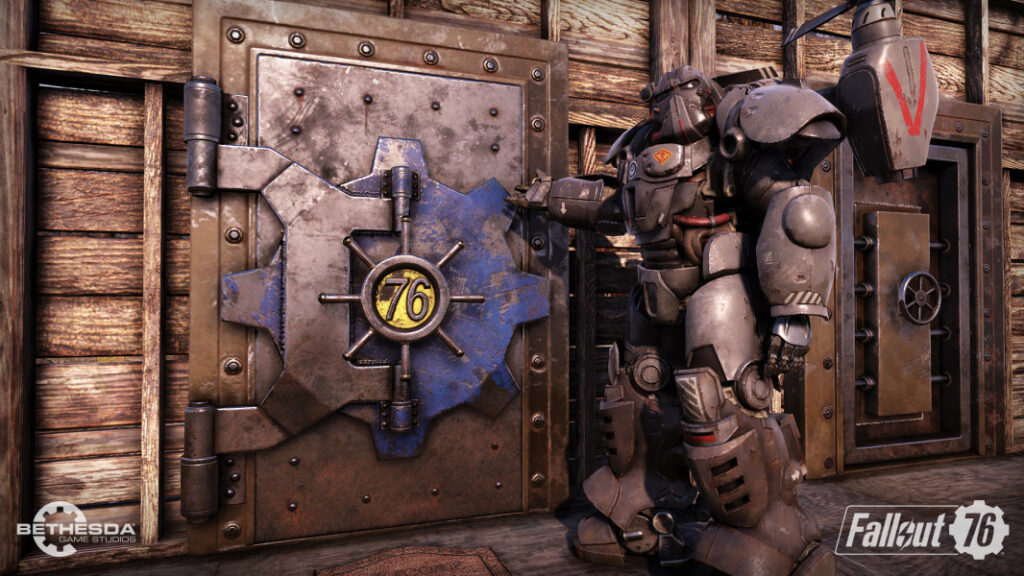 The fourth season for Fallout 76 launches on April 27. Until that date, the season will be locked out within the PTS. Players in the PTS can't progress down the seasonal track, but they will be able to see certain items that will be awarded as part of the season pass.
However, it's not just Season 4 that's starting on this date. The game's next big update, Fallout 76: Locked and Loaded, will be releasing as well. This is going to contain a number of fixes and updates to the base game. This is where the bulk of the new content will come from, and what players should be most excited for.
Fallout 76: Locked and Loaded Update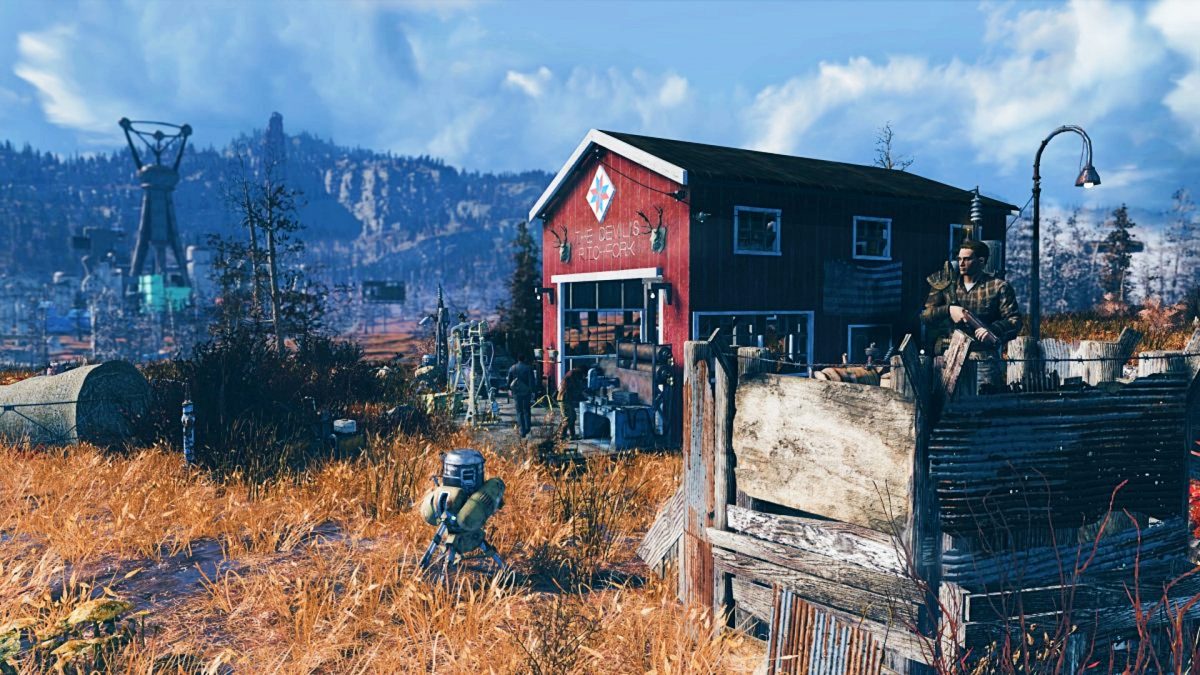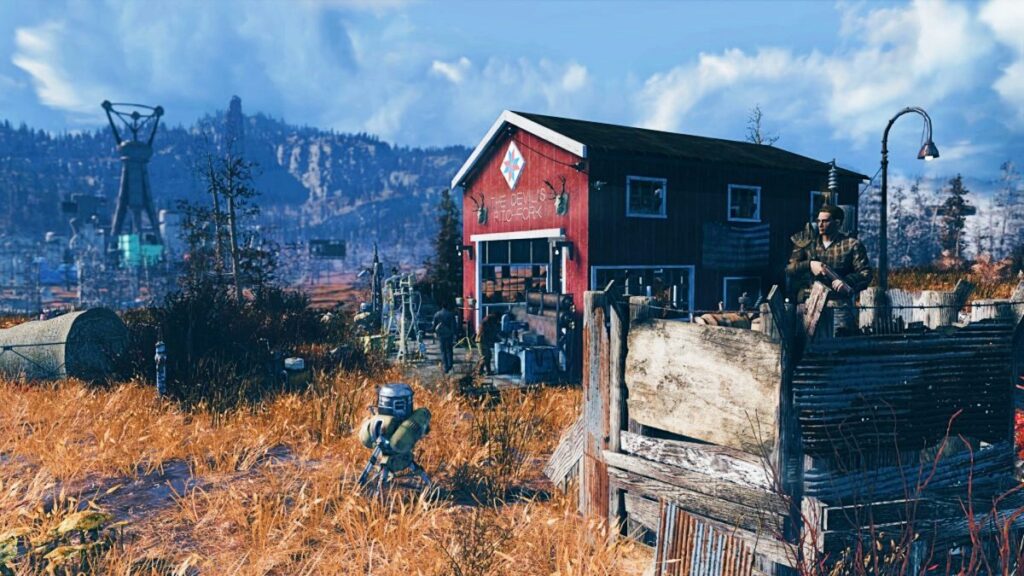 There's a lot that this update is changing, so we'll cover everything we know about below.
S.P.E.C.I.A.L. Loadouts
S.P.E.C.I.A.L. loadouts are the perks of Fallout 76. Your loadout is made up of cards that you collect as you level up a character throughout the game. You can then use those cards to specialize your character in a certain way. For example, making them more adept at surviving radiation or other types of damage.
In Fallout 76: Locked and Loaded, you'll be able to double-down on your perks even more. This update adds Punch Card Machines that allow you to change up your S.P.E.C.I.A.L. loadout and save it to a slot. This can then be redeemed at any time. Players only unlock S.P.E.C.I.A.L. loadouts at level 25, so there's a serious amount of work to be done before you reach that point.
There will be two S.P.E.C.I.A.L. loadout slots for each character available at Punch Card Machines. You can swap between each at a machine whenever you want.
From level 25, players will learn the plan to build a Punch Card Machine of their own. With this, you can put a machine in your C.A.M.P. and access it easily when you want to. Having two S.P.E.C.I.A.L. loadouts specialized in different areas will open up the possibilities to go out on various types of runs.
Finally, Punch Card Machines will also be present at Train Stations. These are key locations around the game's map, and are known to most experienced players after a while.
C.A.M.P. Slots
This update also finally brings something to the game that players have been eager to get for a long time. Whenever you come across a brand new plot to make a brilliant C.A.M.P., it can be hard to justify destroying the old one. Each C.A.M.P. takes hours to build, and tearing them down doesn't seem worth it with the work ahead of you. However, now you'll have new slots to make this a much less heartwrenching decision.
Every C.A.M.P. you build will be saved to a slot. These can then be called upon later to be completely rebuilt, should you so choose to. At the time the update drops, players will have two slots. One will be a saved C.A.M.P., and the other is the one that is already built in the world.
Unfortunately, you can still only have one active C.A.M.P. at a time. There's no way to operate multiple bases and work between them across the map.
If you've been bothered about other players spawning on your C.A.M.P., now you can change the settings. You can keep your C.A.M.P. a secret, unless someone literally walks past it. Alternatively, you can display it on the map for all players to see.
You can also store the location for your second C.A.M.P. in your inventory. This means that you can instantly rebuild it and head there without needing to build it and visit the location yourself. For those who enjoy their bases off the beaten path, this is fantastic news.
Vending Machines and Display Cases
With the addition of C.A.M.P. slots, the way that vending machines and display cases has been altered slightly.
Vending machines will have the same shared inventory across all of your bases. There's no need to go through them each time and change up what's on offer. Not unless you have a desperate need to. Refrigerators and fermenters have also been updated so that they too have the same shared inventory. This should make life easier for everyone playing.
Display cases are different. They will have individual inventories based on each location and C.A.M.P. slot. That's because Bethesda thinks everyone will want to display different items. This makes sense because C.A.M.P. builds are extremely personal, and can require a lot of finesse in the intricacies of each design.
Display cases and vending machines will now also work in shelters. While display cases will still have their individual inventories, vending machines have a shared inventory across both your C.A.M.P. and your shelter.
Expanding Daily Ops
Fallout 76 is getting much more of an overhaul than you might first think with Locked and Loaded. The Daily Ops missions, repeatable missions that award resources for all sorts of things, are being expanded.
New game mode: Decryption
In this Daily Op, Vernon Dodge requires you to disable three radio signals out in the world. This is achieved by hunting down three enemies that are classified as 'Code Carriers.' When you take them down, you'll be able to disable the radio interceptor that they're carrying.
As you disable the interceptors, the waves of enemies will become more difficult and intense. The final interceptor will be on the Daily Op boss, a much more powerful enemy that requires all your might to take down. Do it, and you'll walk away with the mission completed and all the rewards for yourself.
Additional Mutations
New mutations are being added to Fallout 76 with this update too. All enemies in the Decryption game mode have a default mutation, Savage Strike. This makes all attacks more deadly, and causes the enemies to ignore all of your damage resistance levels.
The pool of mutations that any enemies in a Daily Ops mission can have has also been widened. It now includes the following mutations to combat.
Regenerating: These enemies will emit a healing aura that slowly heals surrounding enemies.
Toxic: These enemies leave behind poisonous hazards when they die.
Swift: Enemies with this will have increased movement speed.
Additional Enemy Types
The Daily Op mode now includes Scorched, Mothman Cultists, and Mole Miners in the randomized pool of enemies you can encounter.
Brand New Locations
Daily Ops contain new randomized locations to play in, including Vault 96, West Tek Research Center, and Watoga Civic Center.
New Rewards
In this final update to Daily Ops missions, brand new rewards have been included. This means that you might get the new Covert Scout Armor as a reward, which has a decent stealth-tech addition to it. Plans for the Medical Malpractice and Unstoppable Monster legendary weapons could also drop.
Aim Assistance
Moving on to updates outside of the Daily Ops, aim assistance has been added for controller users on PC. This new feature adds exactly what it sounds like, assisted aiming for those players who might need something to help them out against those with the twitch reactions of mouse and keyboard users.
The feature makes it so that your reticule moves to a target faster and tracks them better than it would otherwise.
However, it can't be used in PvP. Any players hoping to make their mark in the battle royale mode need to improve their skills instead of relying on this technology.
You'll also find that aim assistance works slightly differently on a per weapon basis. With pistols, aiming snaps much faster than any other weapon. Rifles, on the other hand, can track targets better than any other weapon. It all depends on what you're likely to be using the weapons for.
Crafting Sliders
Providing you've got the materials, you'll be able to craft in bulk with Locked and Loaded. This is a feature that will speed up the time it takes to do everything in a base. From making ammunition for your guns, or booze for paying customers, to all the meals that you could possibly eat. This is a quality of life feature that will blow players away when it arrives.
World Activity Menu
The World Activity Menu in-game will now not only display Daily Ops missions, but also nearby player vendors, active nuke zones, and events. You can also fast travel to these locations as you see them in your menu. This should make finding something to do and getting to it a lot easier and more enjoyable. It's a small quality of life update, but it'll have a big impact on the way people play.
New Hunt for the Treasure Hunter Rewards
The Hunt for the Treasure Hunter event will now have additional rewards that you can earn form it. These haven't been defined, but you'll be able to get them as soon as the update goes live and you try out the mission.
What Could Fallout 76 Season 4 Look Like?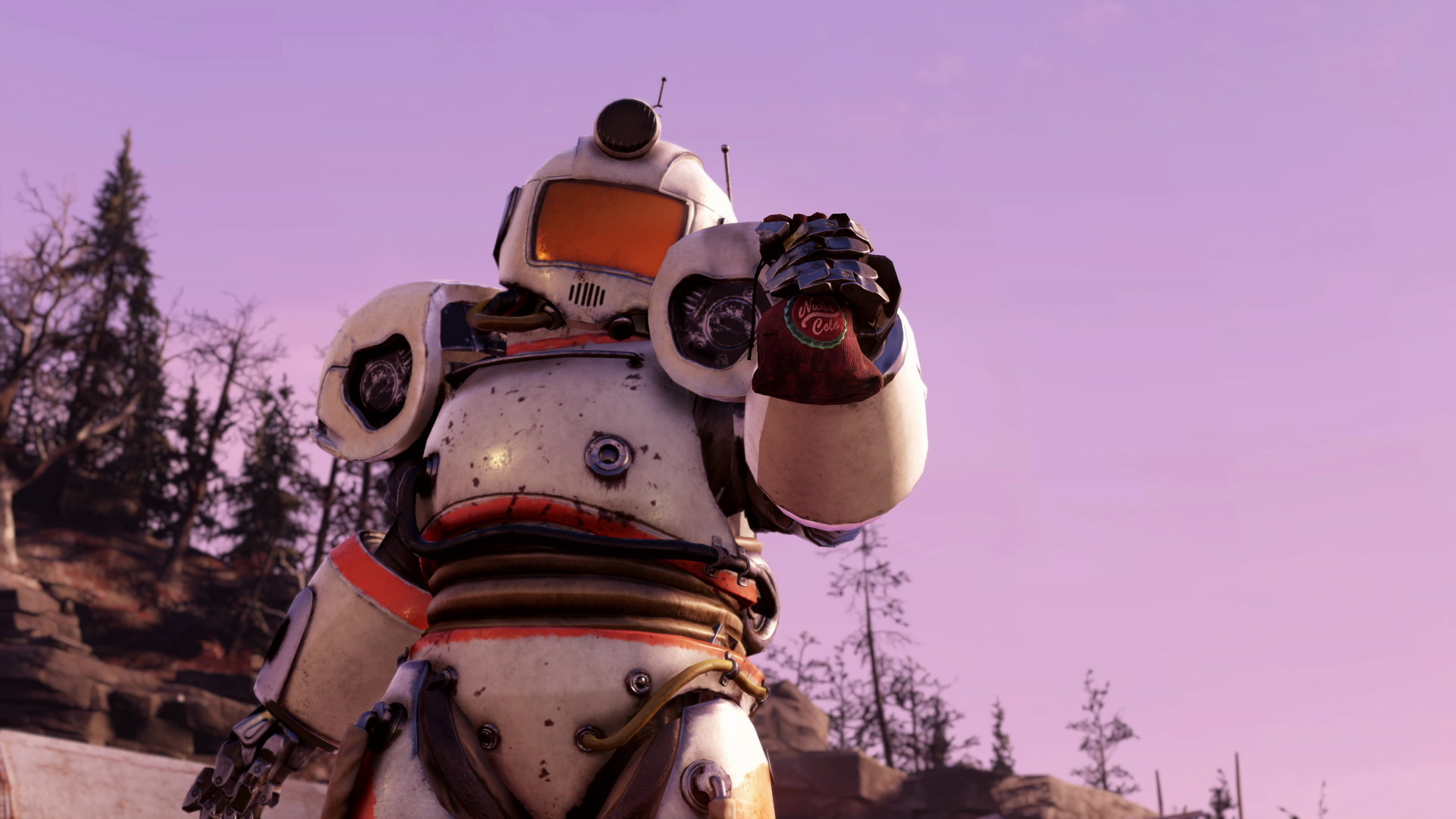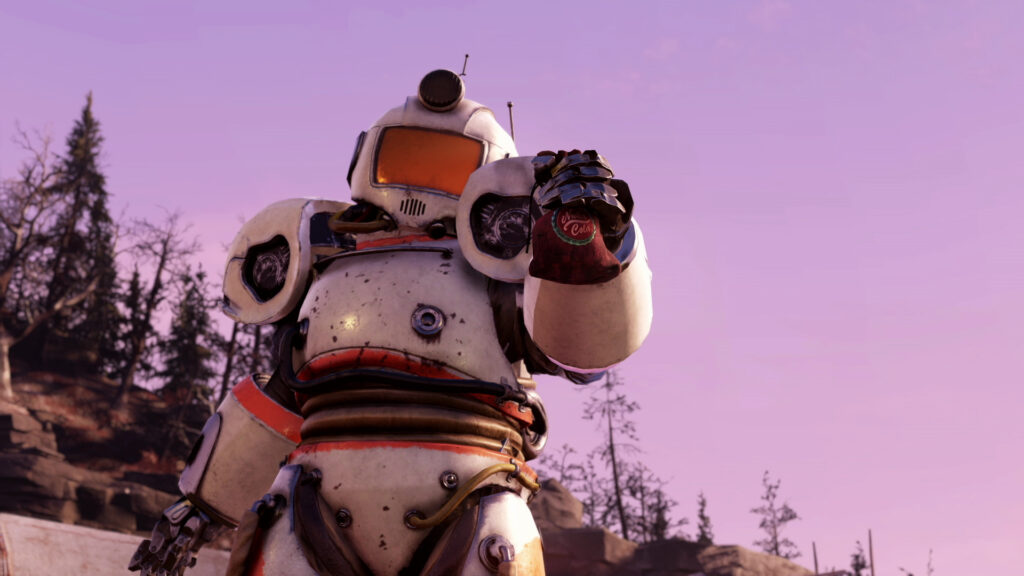 Now that we've got all the facts out of the way, let's look at what Fallout 76 Season 4 might have as a theme. Season 3 is called The Scribe of Avalon. As with Season 1 and Season 2, it features 100 levels to work through. While it's impossible to predict the theme of Season 4, it's likely to lean into the most recent expansion that Fallout 76 has seen. Steel Dawn.
In terms of theme, the story could follow someone close to the Brotherhood of Steel as they establish themselves in Appalachia. However, given the current time-travel theme of the character in the seasons, we'll probably see something similar to Season 3 as well. This could be the start of a new evolving storyline that plays out over the course of years.
The rank 100 reward for Season 3 was the Vertiguard Power Armor. This will be very similar in Season 4, with players getting a new themed set of Power Armor. Just what that set looks like remains to be seen though. that will fit in more with where the story of Season 4 is going.
Fallout 76 Season 4 Events
Season 4 releases on April 27 and will run for approximately 10 weeks, as long as Bethesda sticks to their previous Seasonal pattern. With that in mind, we can predict some of the events that will be part of the season. We can't pin down dates, obviously, but we can outline what players should expect when they start up Season 4.
Free and Additional XP Weekends
Season 4 will probably start with a free weekend for Fallout 76. On top of that, the weekend will almost certainly have a double XP reward. We're likely to get a few of these over the course of the season. Bethesda likes to reward players and offer others the chance to play the game on a regular basis.
Mischief Night
This event might just miss the launch of Season 4, but we'll have to see. Mischief Night is the April Fool's Day event in Fallout 76. As a result, it would make sense if we got the event just as the new season started, though that would be a bit of a stretch.
For this event, players have to sow mayhem over several locations, ending with a large boss fight. All of this is in the aid of causing destruction. Overall, the event is quite a lot of fun.
Grahm's Meat-Cook
The final event we're likely to see is Grahm's Meat-Cook. Players bring the friendly Super Mutant some meat, and then need to protect him as he cooks it. The longer you protect him, the better the rewards. Again, this event may come at a different time of year, but it seems likely that it will happen during Season 4.