Kabuki is a cranky cat Villager who has been a part of the Animal Crossing series from the very first Gamecube original. You'll notice from his appearance that he's been made for a very specific purpose indeed. His name is a reference to the traditional Japanese theatre style of the exact same name. This is also where his ornate patterning comes from. His initial phrase is a reference to the noise that cats make, as well as the typical noise that a Kabuki actor makes during their Mie pose. In addition, Kabuki is also the only cranky cat Villager in Animal Crossing: Wild World. In this Animal Crossing: New Horizons Kabuki Villager Guide, we're going to cover everything you need to know about the Villager. We'll also include some details that you won't know.
Who is Kabuki?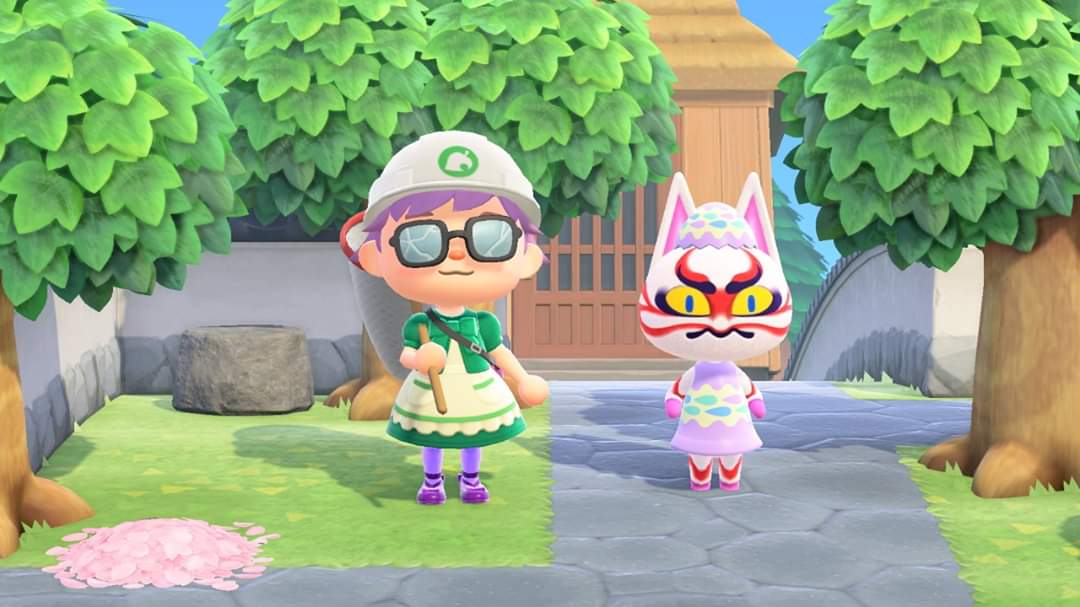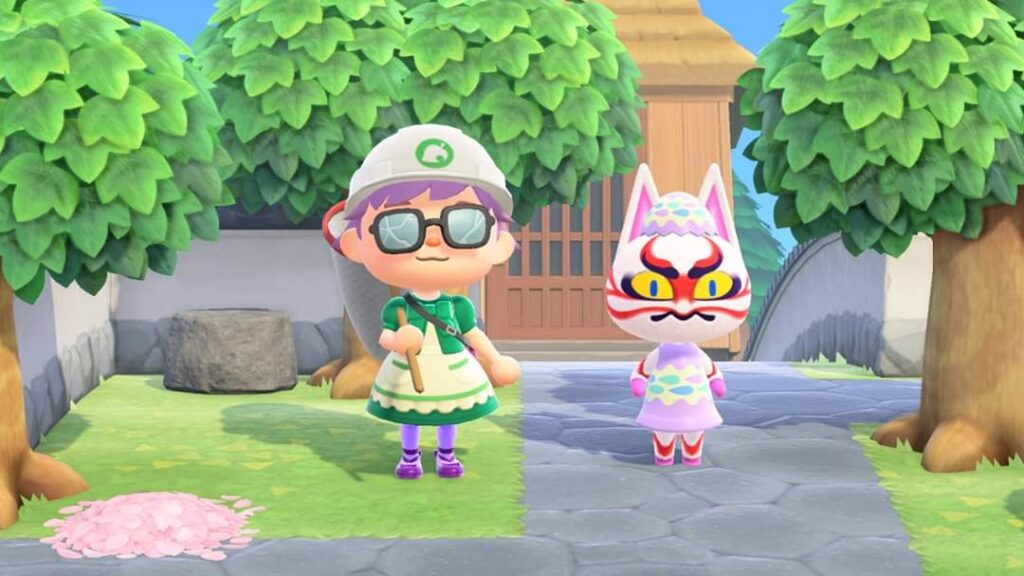 We've covered a lot about who Kabuki is already. The developers clearly created this Villager because of a love of traditional Japanese theatre. He's got a lot of thought behind him, and that really does come across in his appearance. Most Villagers in the series are themed around something, but he's one of the few that's themed around an event. Since he's cranky, you probably don't want to have him on your island, but you may have no choice in the matter. Our suggestion is to keep him at arm's length and not get too close to him.
Birthday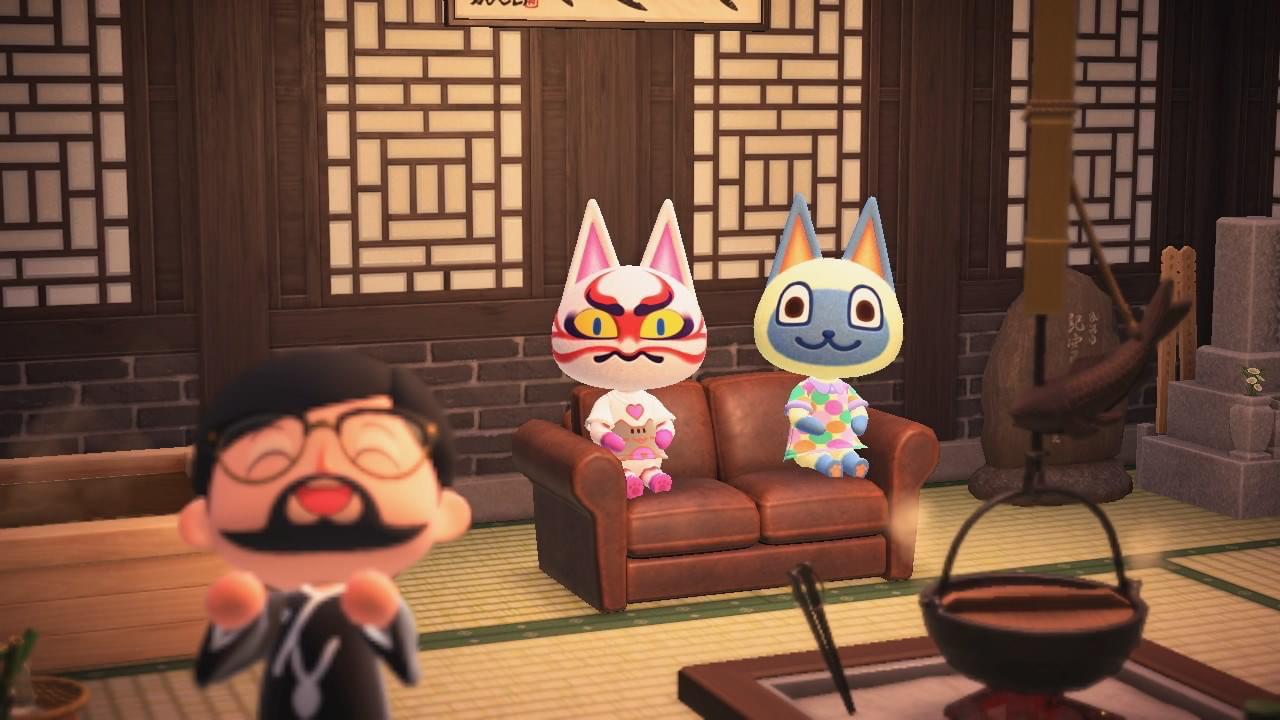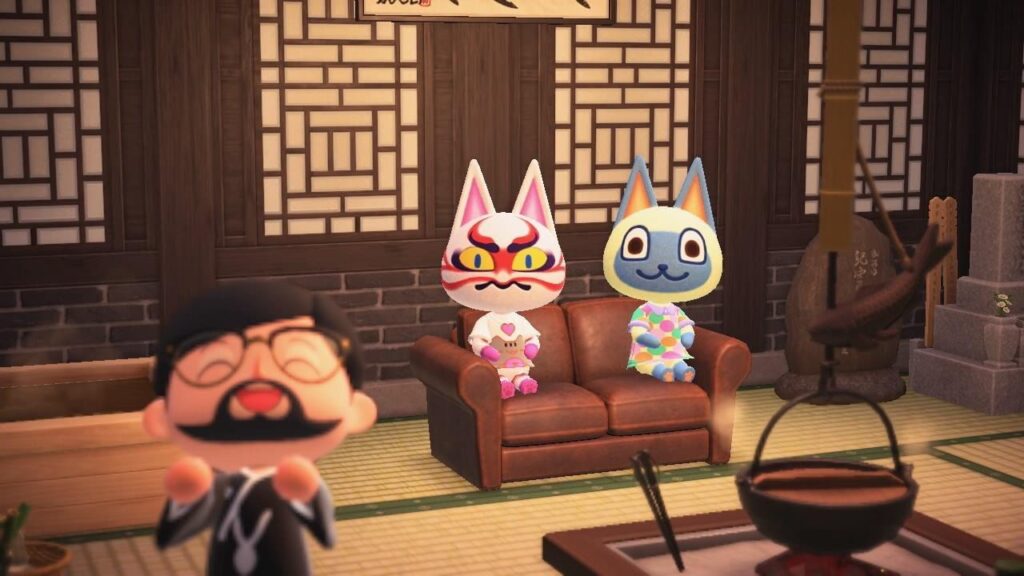 Kabuki's birthday is on November 29. On that date, you should go and visit him where he's hanging out, in his house. Despite being a cranky Villager, he's actually quite good at celebrating. On the day you can hang out with him and take part in the party games he'll be hosting in his house. You can also get some cake. Use that cake later on in your game because it'll help you out while building across your island. Finally, you should give him a present. This helps boost your relationship with him and will pay off in the long run. If you're not that bothered about him being on your island, you could just leave it. We don't think anyone would blame you.
Kabuki's Personality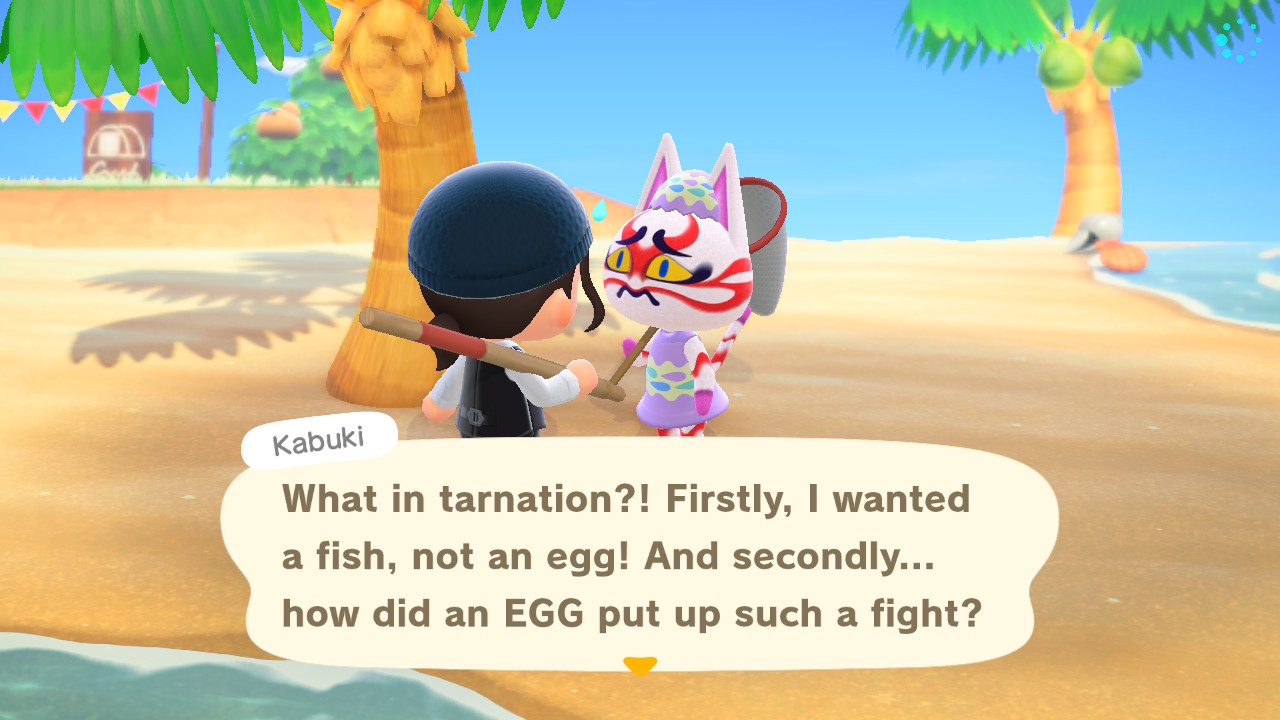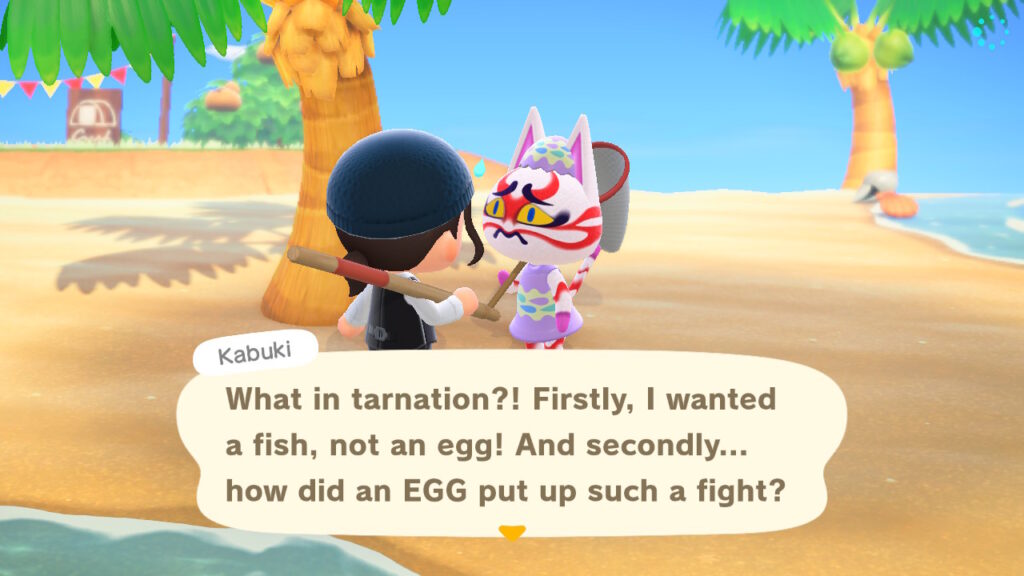 As you'll be aware by now, Kabuki has the cranky personality. If you're a long-time player of any Animal Crossing game, then you'll know that this isn't exactly great. Cranky Villagers are generally agitated or moody whenever you see them. This makes them incredibly difficult to befriend. It also means that you have to work much harder to pursue a relationship with them and build it up to full. Cranky Villagers will get really angry if they disagree with you in conversation. To the point that you might need to leave them alone for a while. If you forget to complete a task for them, they'll be so angry with you that it's not worth even trying to talk to them for a few days.
Kabuki is incredibly invested in his hobby, and he'll often challenge you to competitions related to it. The personality type she'll get on with easily are other cranky Villagers, snooty, normal, and jock Villagers. However, he will also sometimes get on with the odd lay Villager. This is a case-by-case basis though, and it's not worth trying to force. Kabuki will find it very difficult to socialize with any peppy Villagers because they overstimulate him. He might also think that they're immature. On top of this, he also loves spreading rumors. This can lead to some arguments on your island because he'll start to annoy all of your other Villagers. Due to this, he's often worth leaving by himself in the background.
Kabuki's Appearance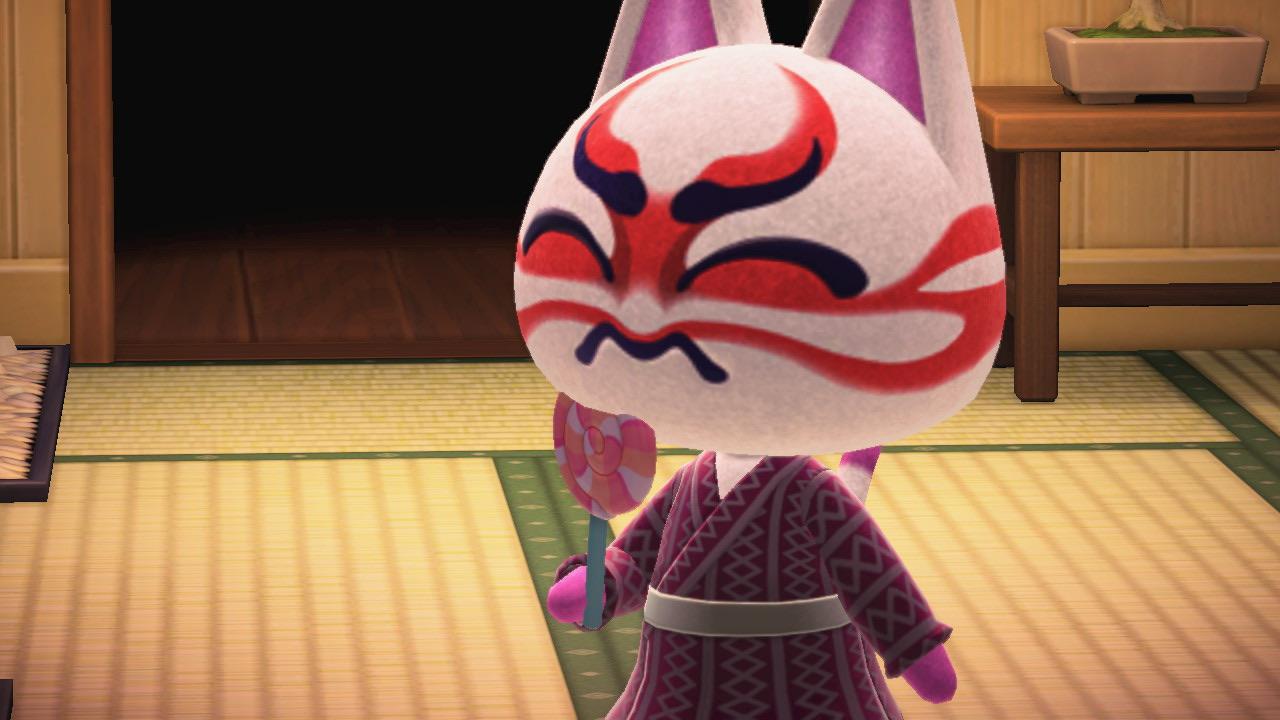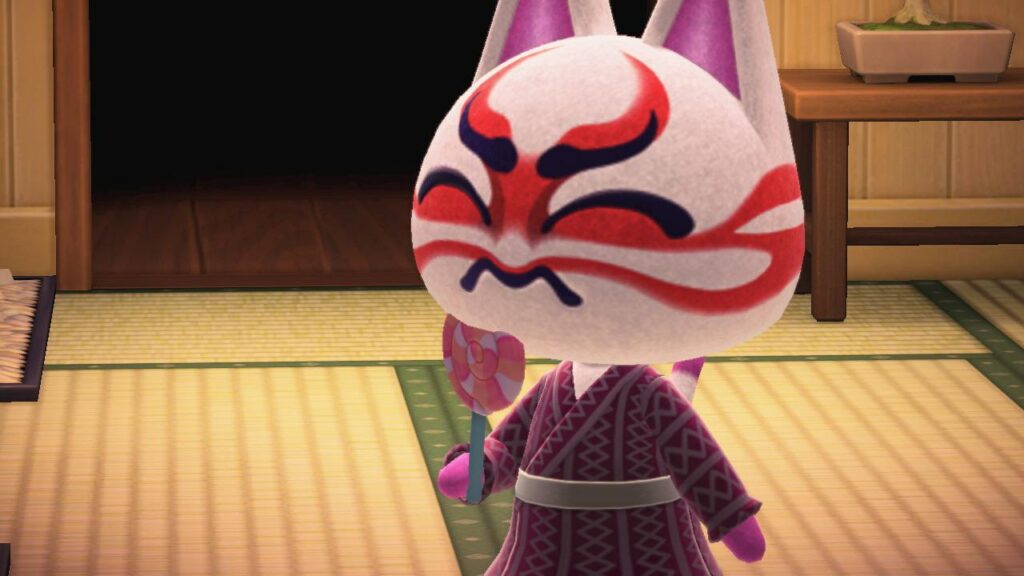 The most important part of our Animal Crossing: New Horizons Kabuki Villager Guide is definitely his appearance. This is what will probably attract you to him initially. He's not a standard-looking Villager like Punchy. As we've mentioned, he's made to look like a Kabuki actor from the traditional Japanese theatre. This means that he has yellow eyes and red lines all over his face. His fur is white, as an actor's skin would be colored white with makeup. This makeup is commonly known as Kumadori. In the first Animal Crossing game, he actually had some teeth on his makeup, but they were removed in all subsequent games. His lavender robe is also part of the Kabuki uniform, which is why you'll see him wearing it more often than not. If you build a theatre, getting him to stand in it can feel like you're putting on a play.
Kabuki's House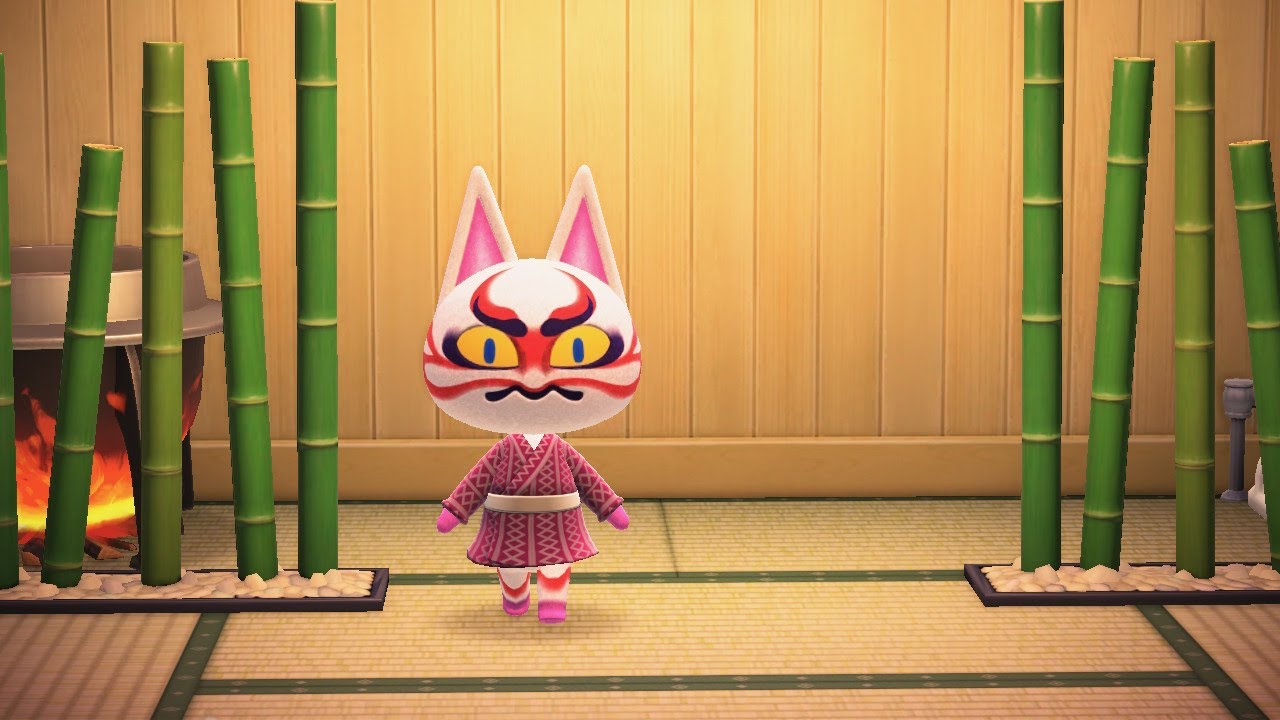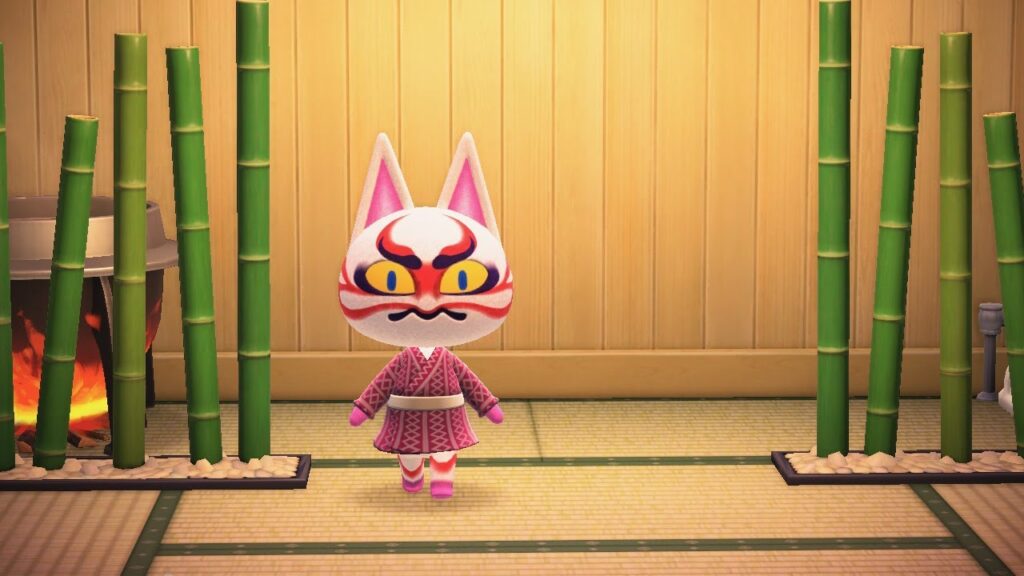 The exterior of Kabuki's home in Animal Crossing: New Horizons is very interesting. It's not like anything else you'll have seen. the walls are standard browns and fit in well with the other standard houses in the game. However, the roof is thatched. This means that it's covered in straw and hay, not tiles. It makes Kabuki's house distinctive in a way that you might not ever have experienced. If you're on the lookout for unique houses like this, then his is definitely one to get on your island.
The interior of the house is also exactly what you'd expect. It's themed around traditional Japanese homes, with bamboo wallpaper and flooring. The furniture is simple as if a samurai lives there. Everything is either made of bamboo or is very rustic. Giving the impression that Kabuki likes to live on the lighter side of life. It's a refreshing change from those houses that are always packed with stuff.
Facts About Kabuki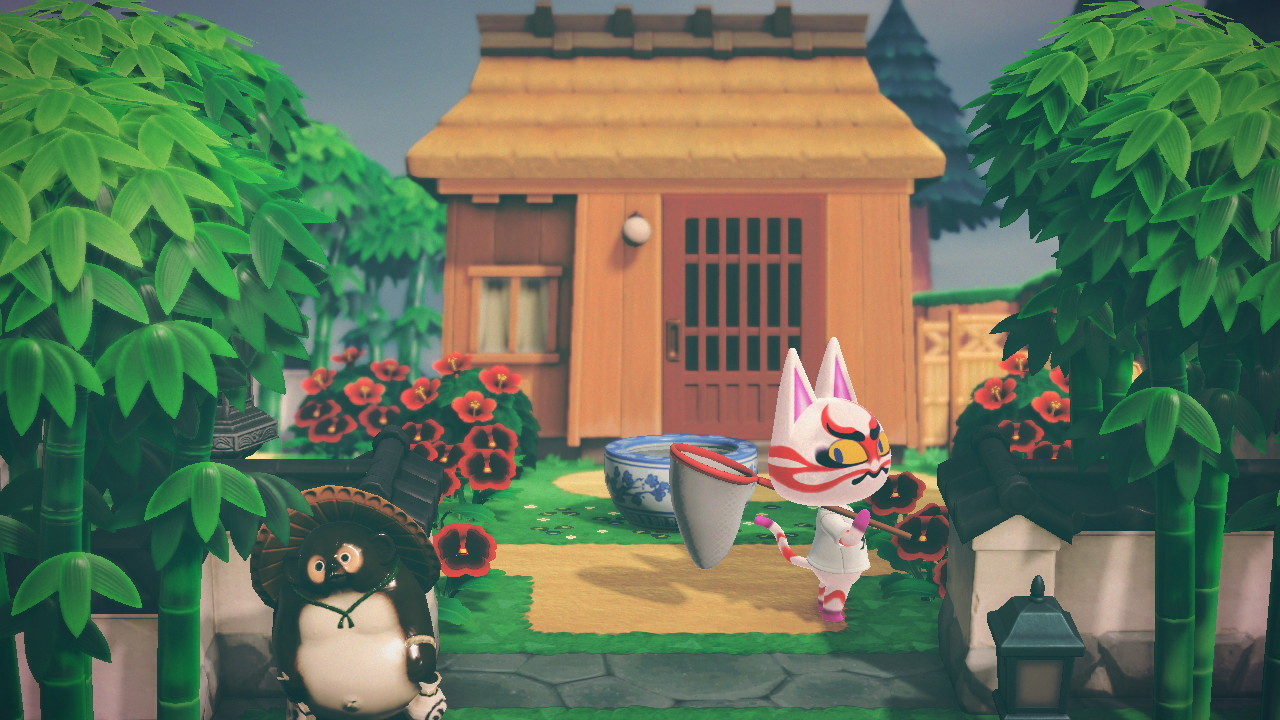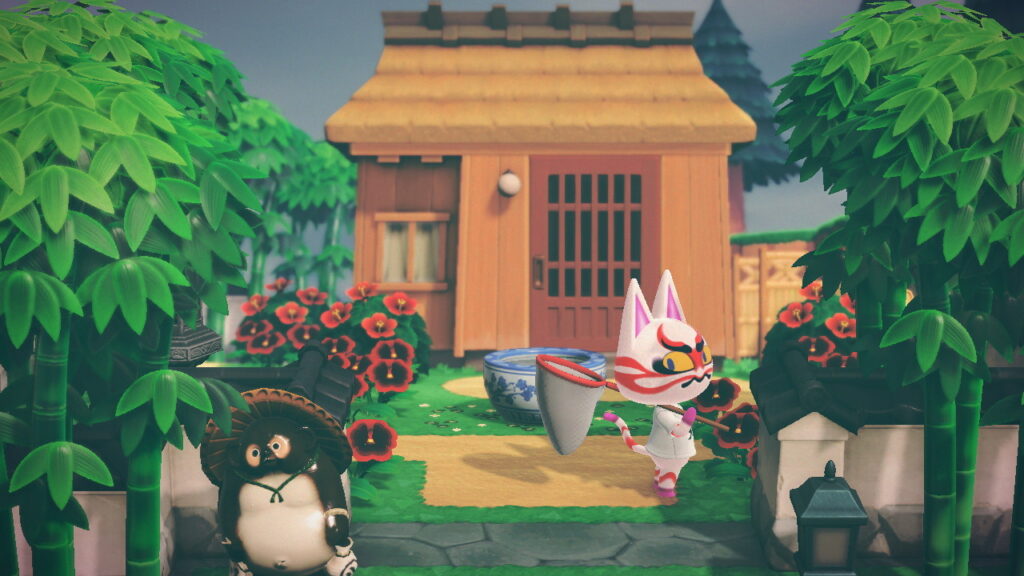 This final section is all about the things you may not know about Kabuki. Sadly, there's only one new thing worth mentioning outside of everything else we've already explained in this guide. In hi various e-card appearances, and even Amiibo ones, Kabuki is always in the Mie pose. This is a pose that highlights a specific moment as if to show that this is his arrival and you should be excited about it. If you like unique Villagers, this is definitely something to note when you try to get him to your island.