Whitney is a snooty wolf Villager. In this Animal Crossing: New Horizons Whitney Villager Guide, we'll cover everything you need to know about her. We'll also throw in some facts you won't know.
Who is Whitney?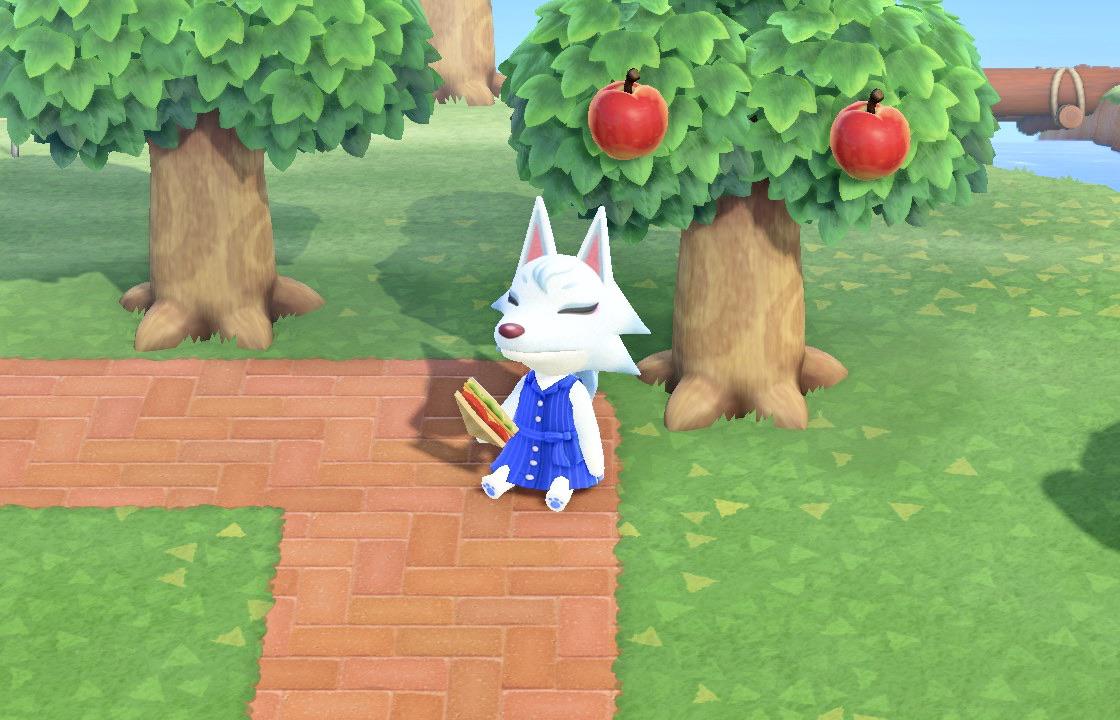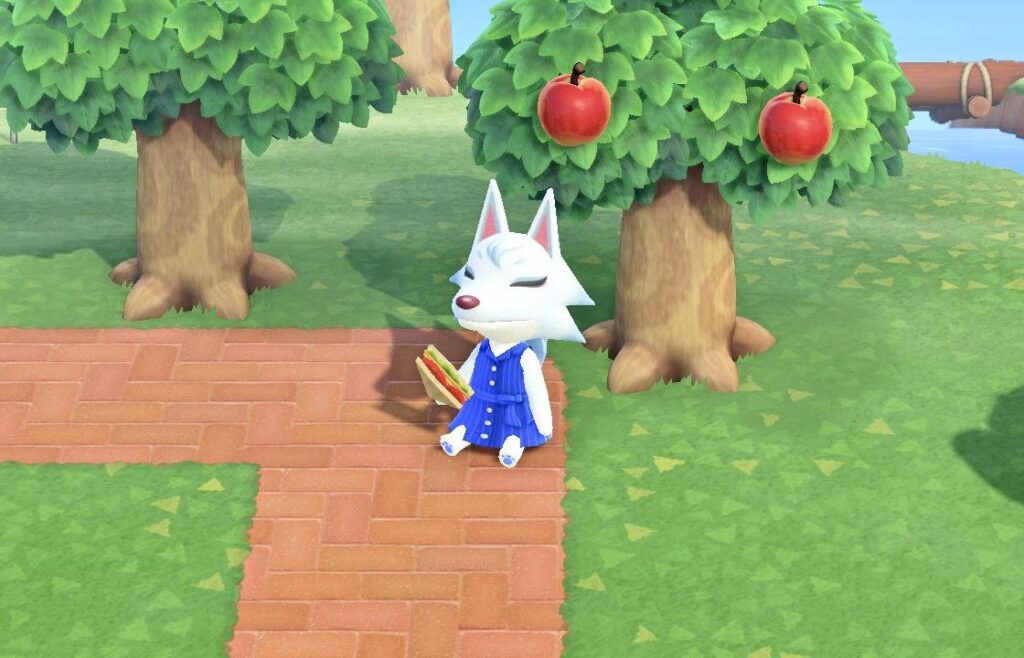 Whitney is a white wolf Villager with the snooty personality. She seems to have appeared in every entry in the series, including the anime that only hardcore fans have seen. She looks to be a reference to the tale of the Boy Who Cried Wolf. Unfortunately, the developers have never confirmed this.
Birthday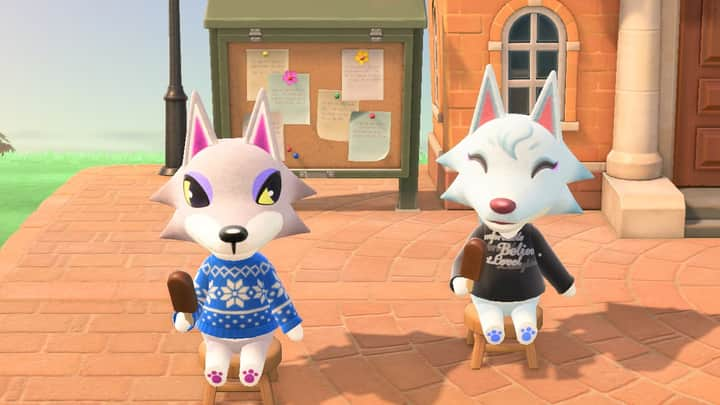 Whitney's birthday is on September 17. On this day, she'll be celebrating over at her house. You need to pop over there and celebrate with her. There will be games, you can give her a present, and you'll even get some cake. This is a prime opportunity to improve your relationship with her, so take it.
Whitney's Personality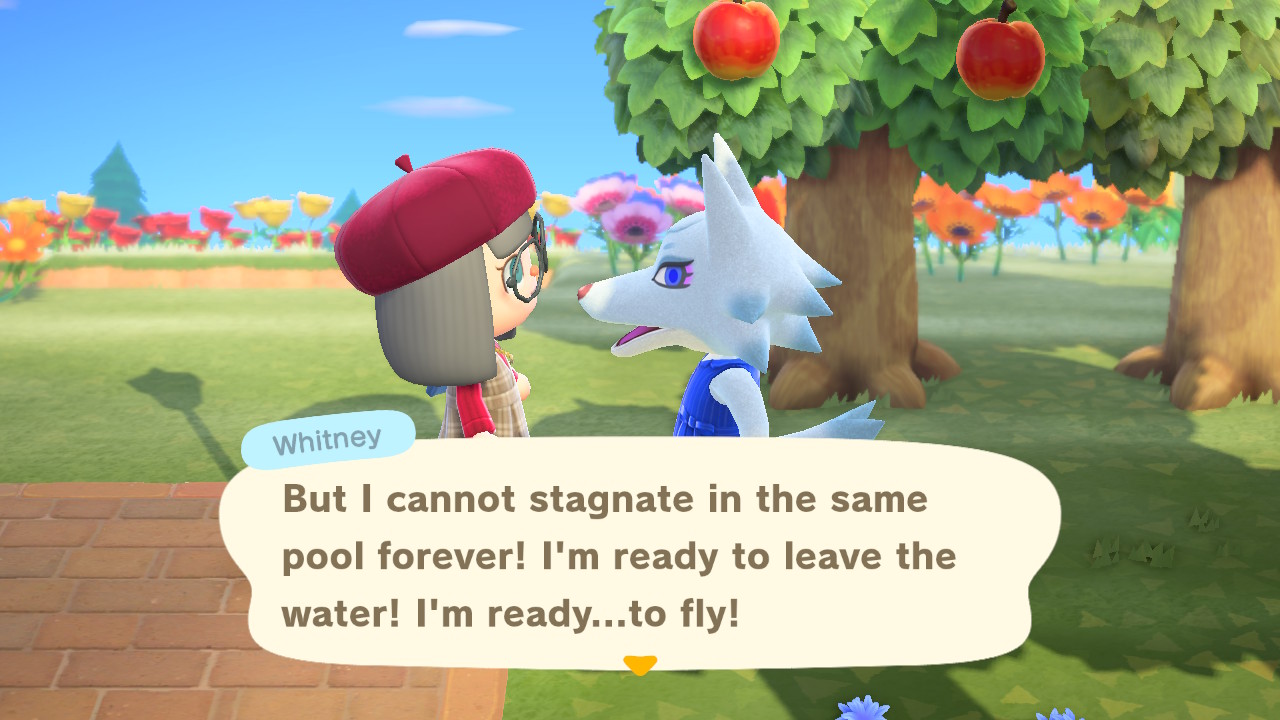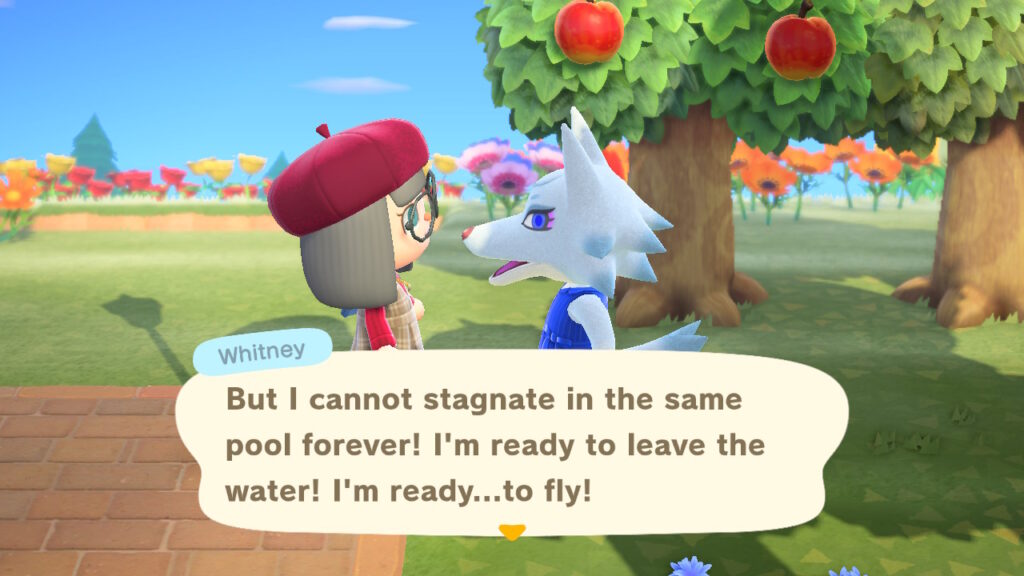 Snooty Villagers are the worst. They love gossiping and will insult others when given the chance. After Whitney warms up to you, she probably won't continue to do this. You always need to watch out though. Snooty Villagers get on well with jock Villagers, cranky Villagers, and normal villagers. All other personality types are considered boring and dull. Ironically, that's what the other Villagers think of her. Unfortunately for her, Whitney's personality drives many players away from wanting her on their island. Snooty Villagers are incredibly hard to get on with or develop a relationship with. It's easier to work with other Villagers and ignore the snooty ones entirely. However, she is popular, so it's worth having her, even if you're going to sell her.
Whitney's Appearance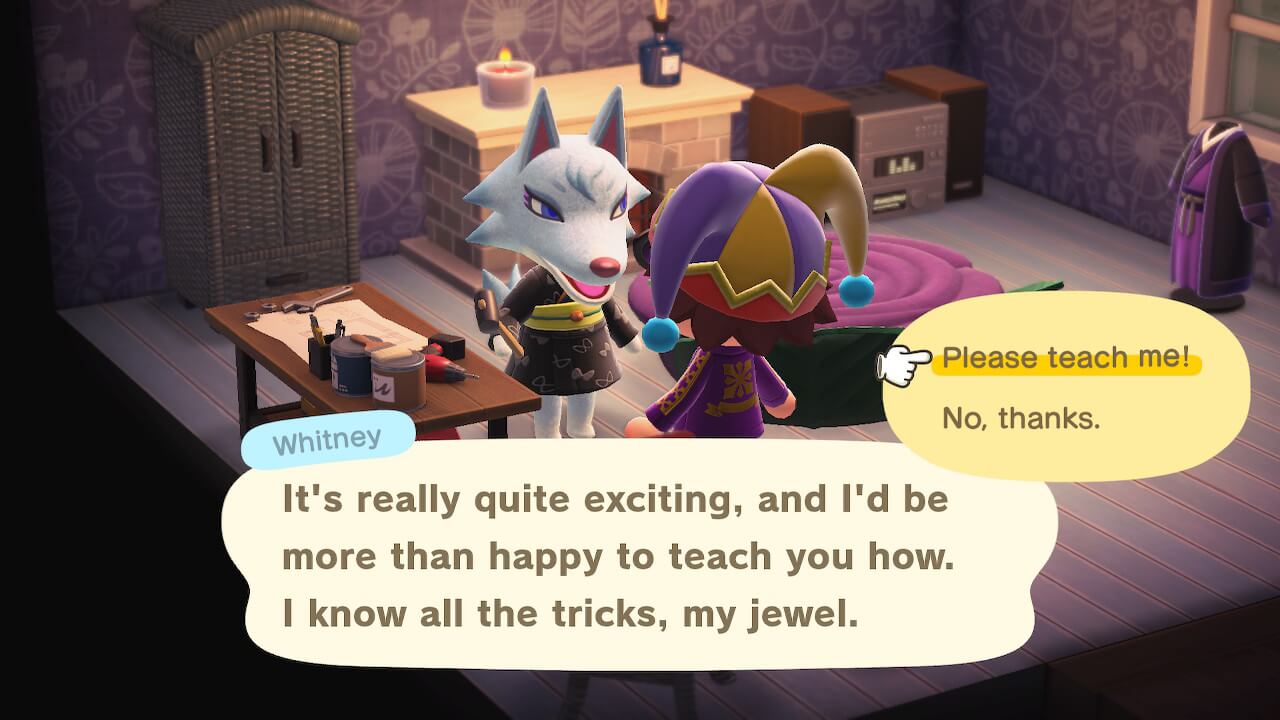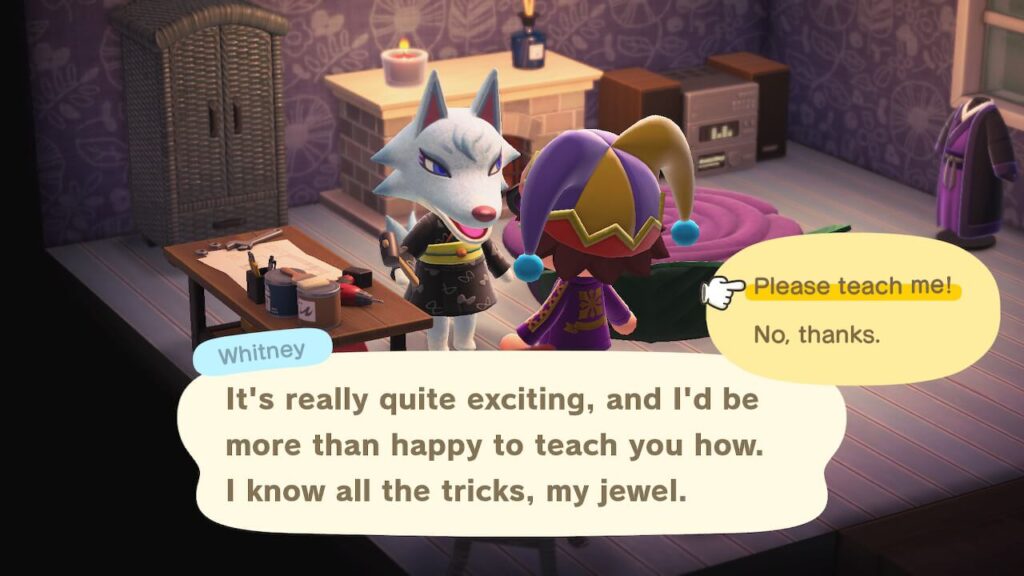 Whitney looks exactly like a wolf, which is fitting. She has pale blue fur and generally wears a dark blue dress. This might be a further reference to a book of The Boy Who Cried Wolf. there aren't that many wolves in Animal Crossing, so it's always good to see them looking like their real counterparts when we do get them. Whitney is easily the most famous of wolf Villagers, which is why she's so beloved.
Whitney's House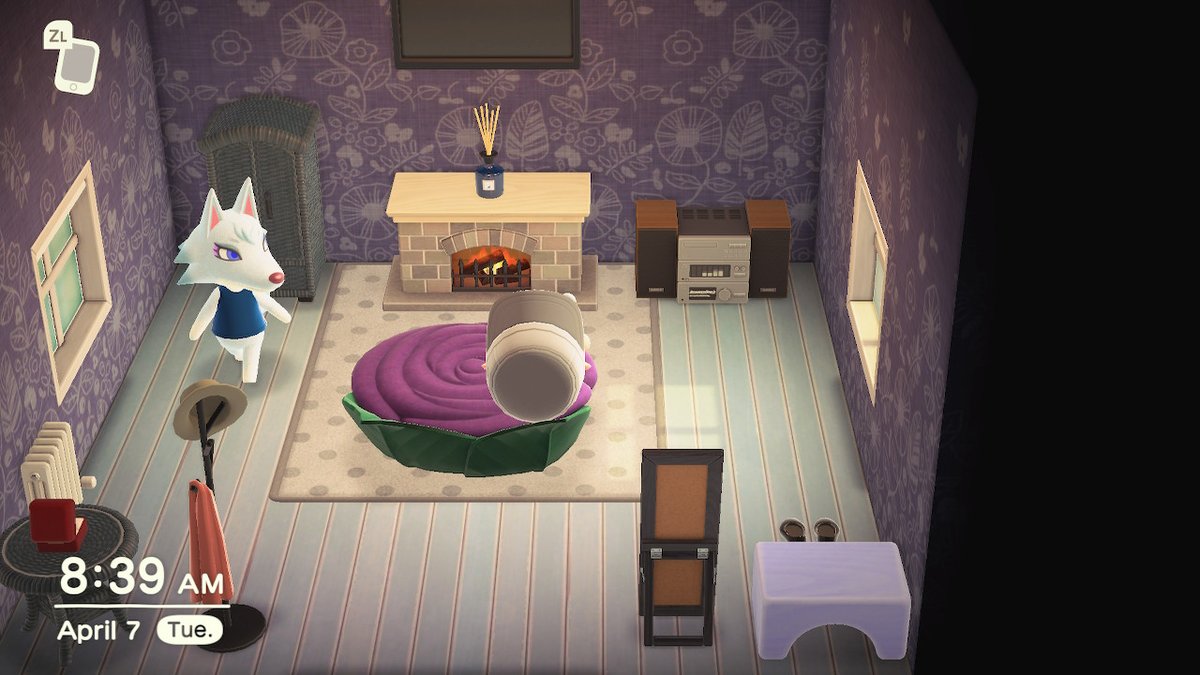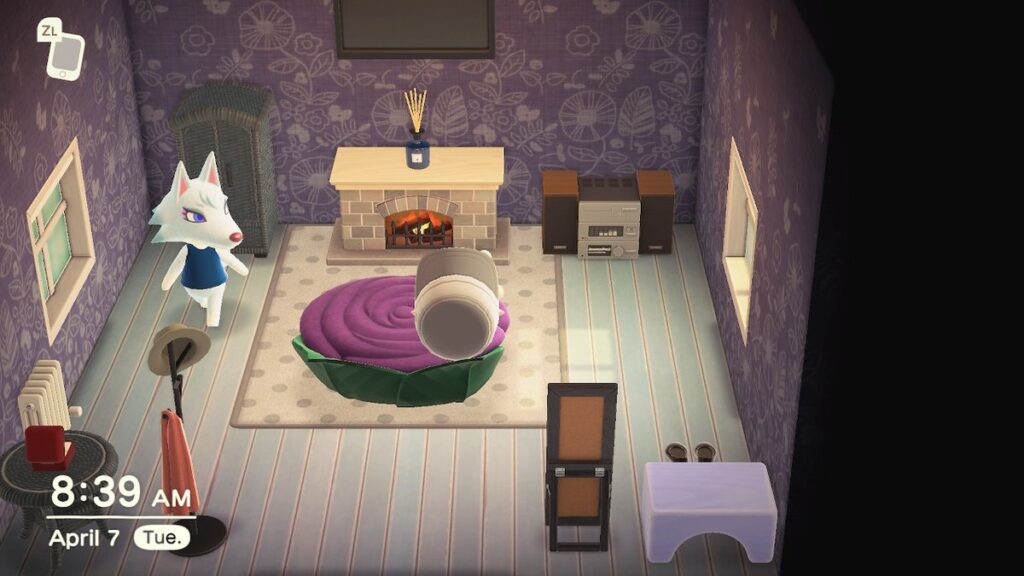 The exterior of Whitney's house is bright blue, very colorful. If you're looking to get a range of colors on your streets, hers is a house to get as soon as you can. Inside, the furniture is luxurious. There's even a fire and a huge flower bed in the middle of the room. Whitney loves the comfortable things in life. This, if nothing else, comes through in her home.
Facts About Whitney
The biggest link to Whitney seems to be a fellow Villager, Apollo. The pair are seen together a lot in the anime, and many people think this indicates that they're in a relationship. She has a beautiful flower in her ear which may be a reference to a scene at the end of the anime. Apollo is believed to have given her these flowers, and she wears it as a symbol of their love. However, this is pure speculation. No official sources have confirmed any of this either way.