As you already know from playing it, Ghost Recon: Breakpoint is absolutely massive. The game's world is colossal, and it's filled with loads of quests, collectibles, and stuff to shoot. One of these side quests is Ghost Recon: Breakpoint A New Perspective. This mission tasks you with investigating some strange phenomena, which is only going to lead to confusion. To make things a little clearer, I've put together this guide to help you smash through the quest in as little time as possible.
How to Complete Ghost Recon: Breakpoint A New Perspective
Step 1 – Alvarez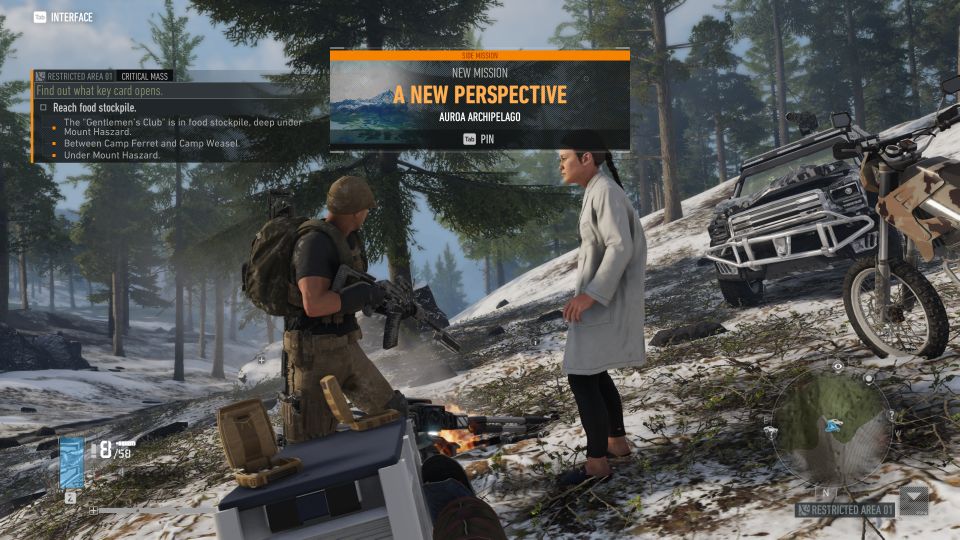 First things first, let's get the mission started. To do this, you need to meet and talk with Alvarez. He's over in Behemoth Passage, within the southern area of Whaler's Bay. When you meet him, he'll ask you to help him diagnose some disturbing drone activity that he's been monitoring.
Step 2 – Locate the Towers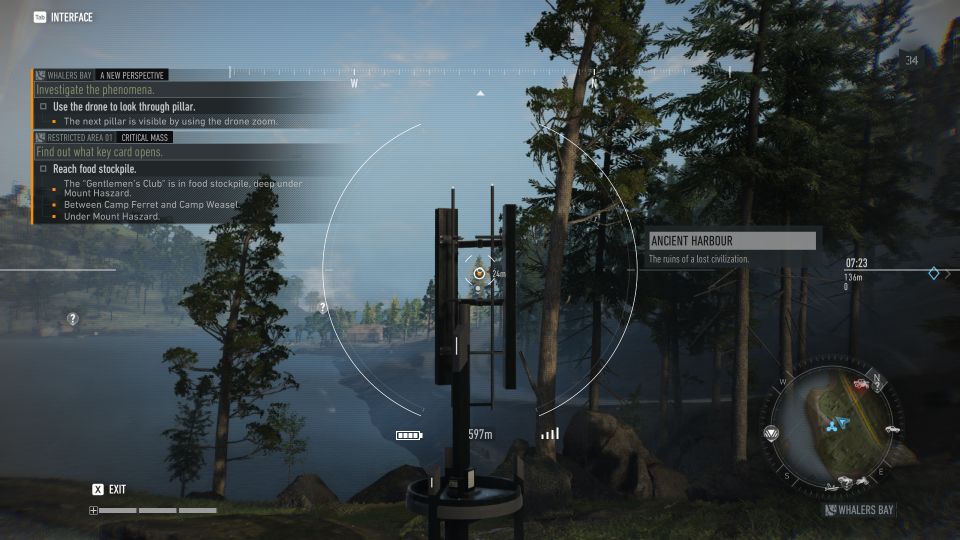 This is where the mission differs from almost everything else you've been doing in the game. You're going to be interacting with white drone towers, using them as viewfinders. Every time you're in a drone, you're looking for the next one along the path of Stephen Falls.
Note: Bring a helicopter. This mission is a bugger without it. I recommend the Opheis.
The first Tower is located just next to Alvarez. Once you're in, look directly south to see the second Tower just tipping out of an island.
Now fly to that Tower and look through it. The next one is southeast, just below the treeline. Now fly to Tower 3.
Look for Tower 4 directly south again. There's a hill with trees all over it. The Tower is in the middle of these, halfway down the hill.
For Tower 5, you need to look south again. This one is located on top of a small peak in the middle distance.
Tower 6 is hard. Look south southwest and find it nestled in the distance between a bunch of trees. You'll easily miss it if you're not paying attention, so monitor the horizon closely.
For Tower 7, look east. Below the two distant mountain peaks, just about where they overlap, is another Tower. It's closer than you might think, but still be sure to pay close attention to what you're looking at.
The Final Destination is east of the last Tower. Look past the Skell lab and into the distance. You'll get a new mission target pop up, and that's where you need to go. Be warned, it's filled with tough enemies and drones to kill.
Step 3 – Explore the Facility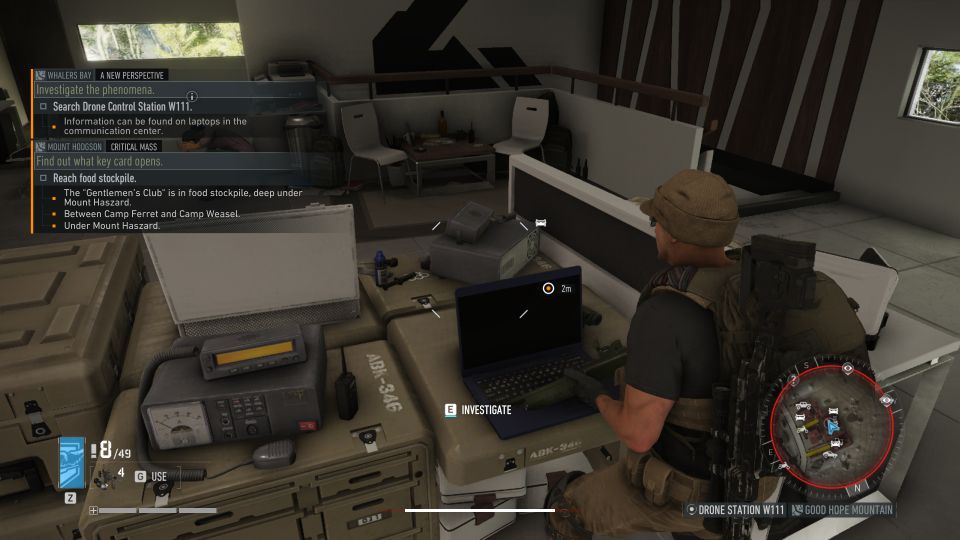 This step is easier said than done. You need to kill all of the enemies and raid the facility. Once you have, you should have the documents that Alvarez wanted. Return to him now.
Step 4 – Return to Alvarez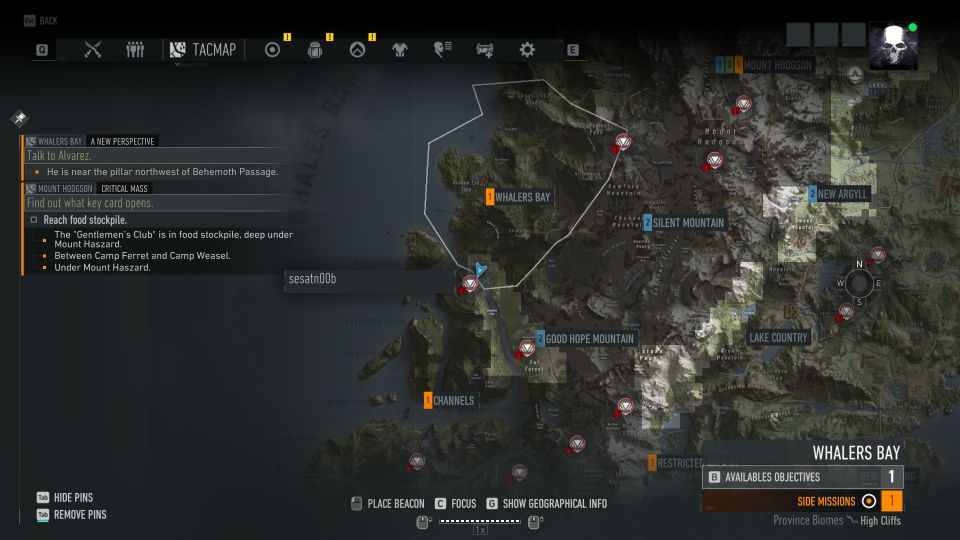 Don't die on the way back to Alvarez, that would be a huge pain in the ass. Once you meet up with him, he'll be able to tell you a bit more about Skell's fantastic AI.
That's everything there is to know about completing this mission. If you manage to get through it in one piece, let me know in the comments.